What do you do with clothing when no one will be wearing it soon? And how do you organize the hand-me-downs that you receive?
I love hand-me-downs. My youngest is the smallest girl on my side of the family, but not on my husband's. That means we get to receive AND to pass along lots of goodies.
What Stays, What Goes
So how do you stay on top of all these random clothes that can show up at any time? By sorting them right away.
I have two designated drawers for hand-me-downs in my daughter's closet. (Plastic totes would work just as well.)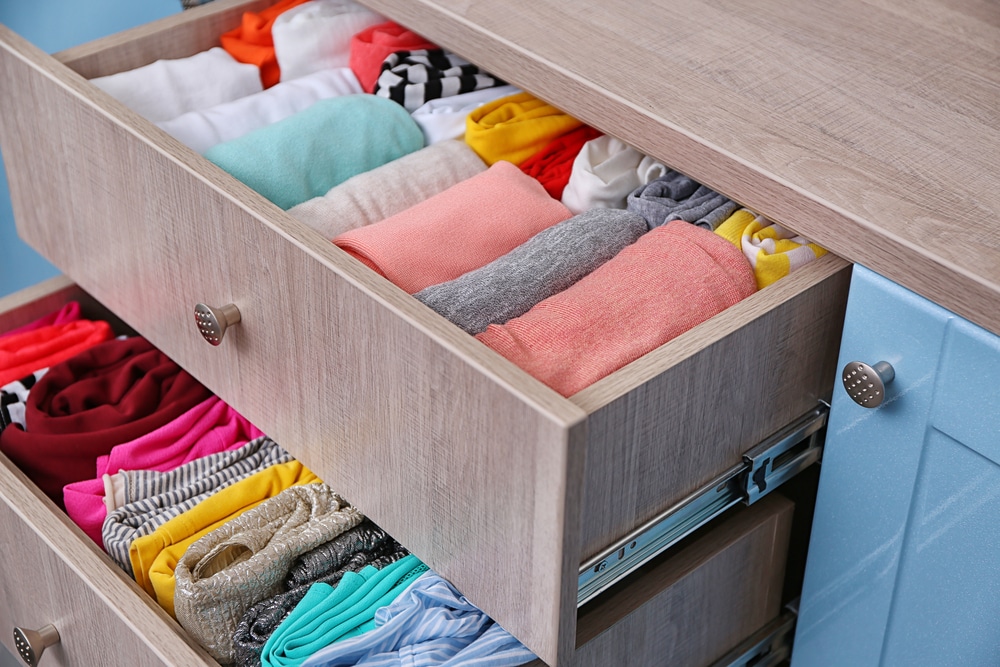 One drawer has winter clothes and one has summer. As soon as a batch comes into the house, I evaluate what I like and what I don't. If it itches, it goes straight back out! All keepers are put into one of those two drawers, no matter what size.
Check Your Inventory Before Shopping
Before I start shopping for a new season, we open that drawer and try everything on. If it fits, it goes into the closet. If it's too big, it goes back in the drawer for next year. (At the end of each season, anything that has potential to fit the next year goes into that same drawer.) Then I get to shop for only the things I really want to buy!
Passing 'Em Along
And then there's the flip side—the handing down part. B"H I have two boys and two girls, but they are 7.5 and 8 years apart, respectively. That means that not much can be passed down within my family. Sure, I can hold on to a little romper for 7 or 8 years and then not use it because what-was-I-thinking?! Or I could pass it on to a family member to enjoy right away. One of my nephews once came to my house wearing a romper that my eldest had worn. Two of his big brothers had worn that same outfit! What a waste it would've been sitting in a bin stored away in my basement. I've held onto and reused timeless layette and pajamas and some swimwear, but as far as real clothing—perhaps only two dresses have stood the test of time over eight years.
The Giveaway Spot
So, for the items waiting to be given away, I have one designated spot in my laundry room. You know the shelf you can reach enough to put things on, but not easily enough to get them off?

That's the one I use. Everything my kids have outgrown that is still in good condition goes on that shelf. Again, before the beginning of a new season, I sort through those items and pass along the pieces to the relevant recipients. It is such a good feeling to know that the clothing will be enjoyed again (and again).
ps. check out this post for tips on how to keep clothes organized and this post for an out of season storage solution.