The greatest gift does not need to cost you a penny. Yet it will be the best gift ever.
Whether you think Chanukah and immediately think "gifts" or you find the whole gifting thing wrong and inappropriate…is  irrelevant. Because here is a type of gift anyone can give. It's a gesture, more than anything.
This "game" began one year when my little girl complained that she didn't have any money to buy me something special. I told her she can draw me a pretty picture, but, she wasn't too impressed with that suggestion. She wanted something more unique.
"Ma, I will bring you coffee every morning to your bed!" she volunteered, her eyes lighting up.
The coffee was mostly spilled by the time it got to my room, but it is still warming my heart 3 years later. Some gestures you don't forget.
This is how the favors game was born. We play it every year come Chanukah.
I decided this was a great opportunity for any family member to look at the name that was picked and figure out "what can I, at my age/status,  do for him/her ?" It gets quite interesting. Think about it, what can a 6-year-old do for Tatty? What can a little girl do for her older sister?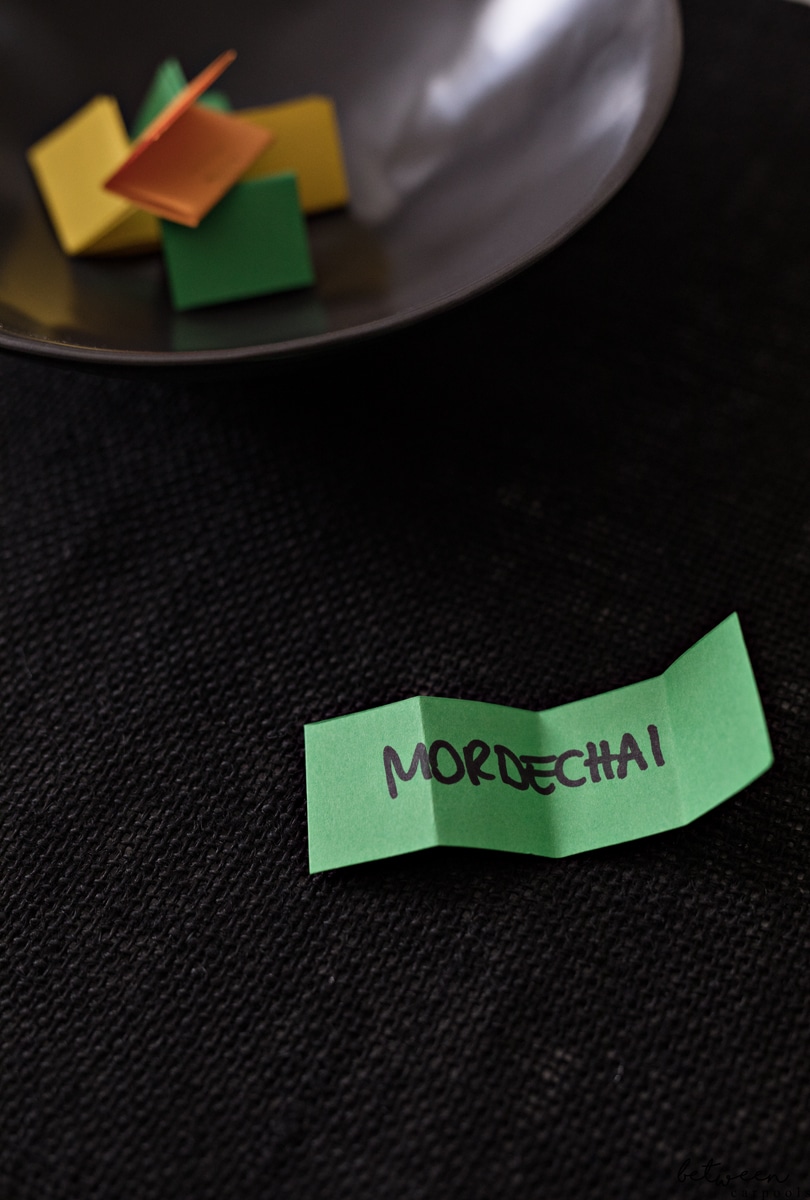 So, before you get too confused, here is the gist of the game:
Write all the names of the people in your family on pieces of paper and create a 'goral' (raffle).

Everyone picks one name.

Each person then decides what they can offer/give/do for that recipient for the coming week.
Here are some ideas:
Prepare negel vasser
Bring coffee to their bed
Make their bed
Prepare their lunch/snack
Write a nice note daily
Help with homework
Read a chapter book (perfect for an older sibling who can read to the younger sibling)
Play/teach how to play (think a boy building a Lego set for a younger sibling)
Take child for a walk or to the store
Try it. You will be surprised how these little gestures can change so much in the atmosphere at home.
And please, add your own ideas in the comments!
Our Ultimate Chanukah Game Roundup