They are almost too cute to eat. But don't worry, everyone will eat them anyway.
Looking for that perfect party dish that can sit on a buffet and is delicious at room temperature? You found it. So tasty, filling, and not totally unhealthy.
With so much candy and junk food lying around on Purim, you will be glad to serve something that has a bit of substance, maybe even protein, to carry your family and guests throughout the day. Pair it with an Israeli salad and it's a meal.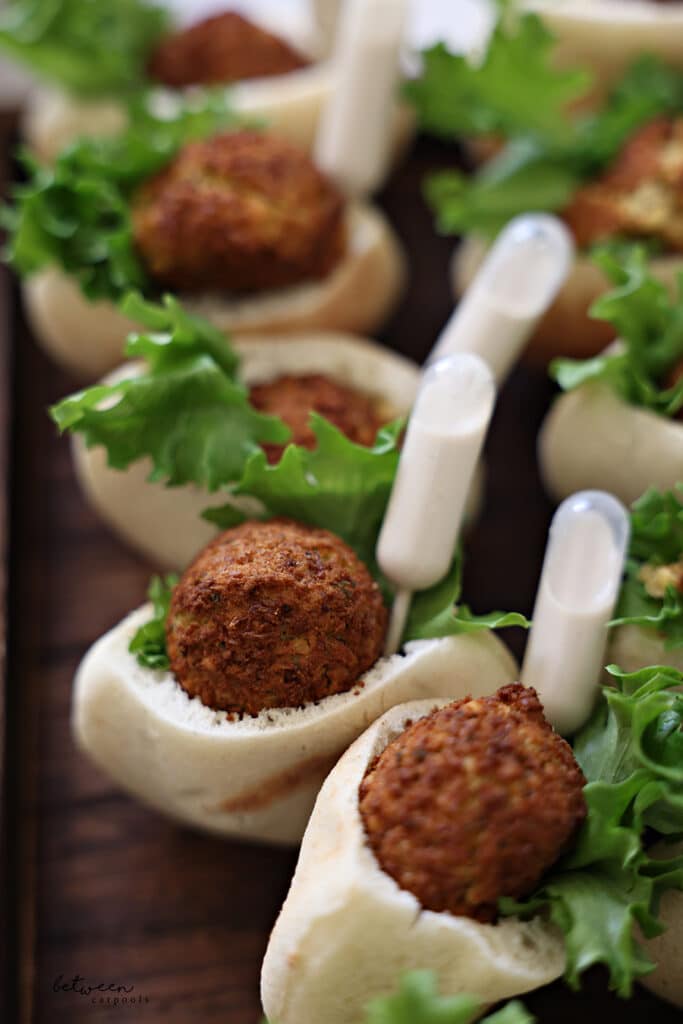 And, we made it fun too! These pipettes here are simply adorable and take the whole presentation to a new level.
Here is what you will need:
Mini pitas – Shore Pita makes these on a regular basis if these pitas are available near you. If you can't find minis, use regular pitas, cut in halves or even quarters (depending on the size). Not as cute, but still delicious. Buy them now and stick them in the freezer fresh (no need to run around searching on Ta'anis Esther).
Falafel balls – I used the ones that you find in the freezer section of your grocery store. Just bake in the oven. Or, pick some up at your local pizza/falafel store.
Really, you can do most of this in advance. Fill the pipettes, store in the refrigerator. Cut the pitas open and store in a bag (or freeze if it's not the same day) so that they don't dry out. Prepare the Israeli salad components.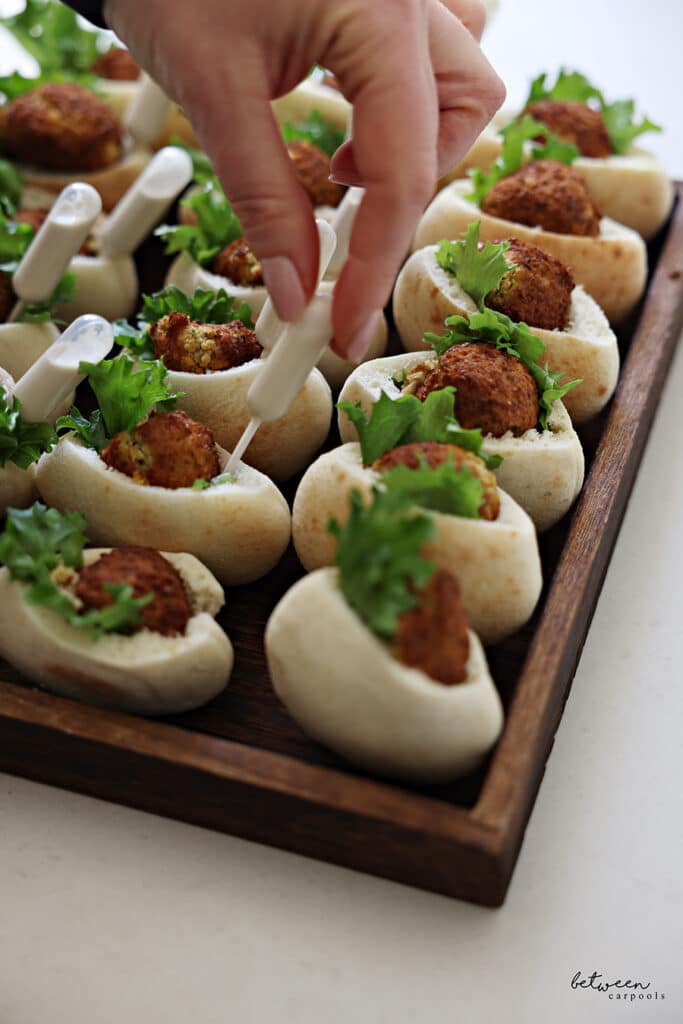 Once you are ready to go, heat up the falafel balls and assemble. Add some Israeli salad, greens, and falafel ball. Then, insert your pipette.
You are best off using a tray that has a rim (like a box) so that the sides will hold up the pitas. We used this set of wood trays which comes with many nice sizes (mix and match the different sizes to other items on your menu).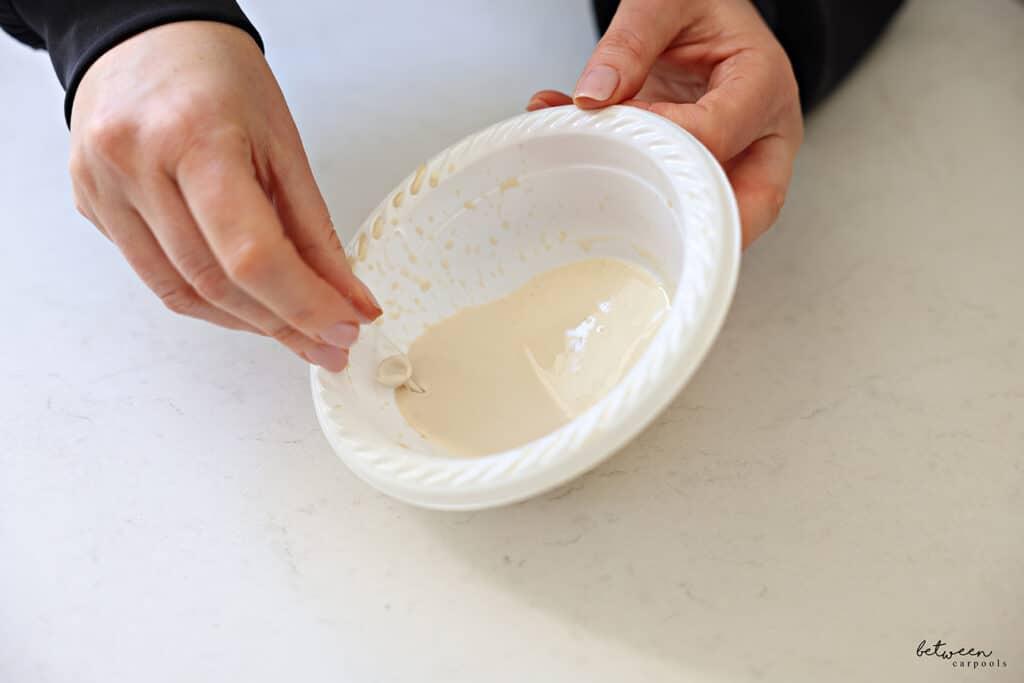 To fill the pipettes: You might need to thin the techina a bit, so that it glides into the pipettes. Place some techina in a shallow bowl. To fill, you need to first squeeze the air out of your syringe, as much as possible. Then, while still squeezing the syringe, place the tip in the bowl and release.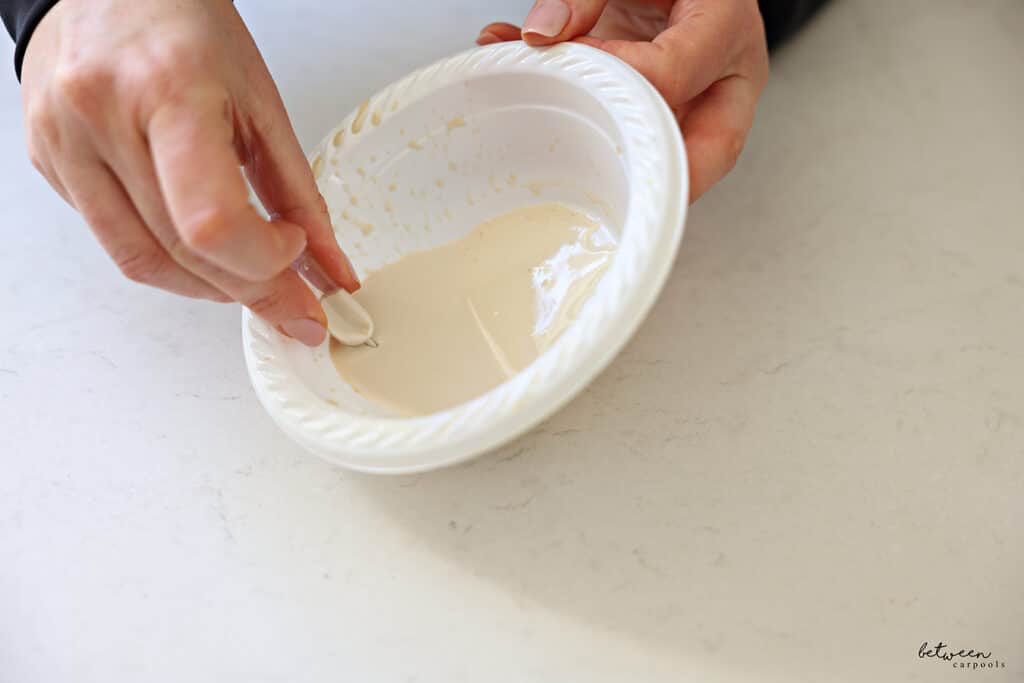 The syringe/pipette will fill itself. You will need to maneuver it a bit, massage it if you will, in order to get the liquid in.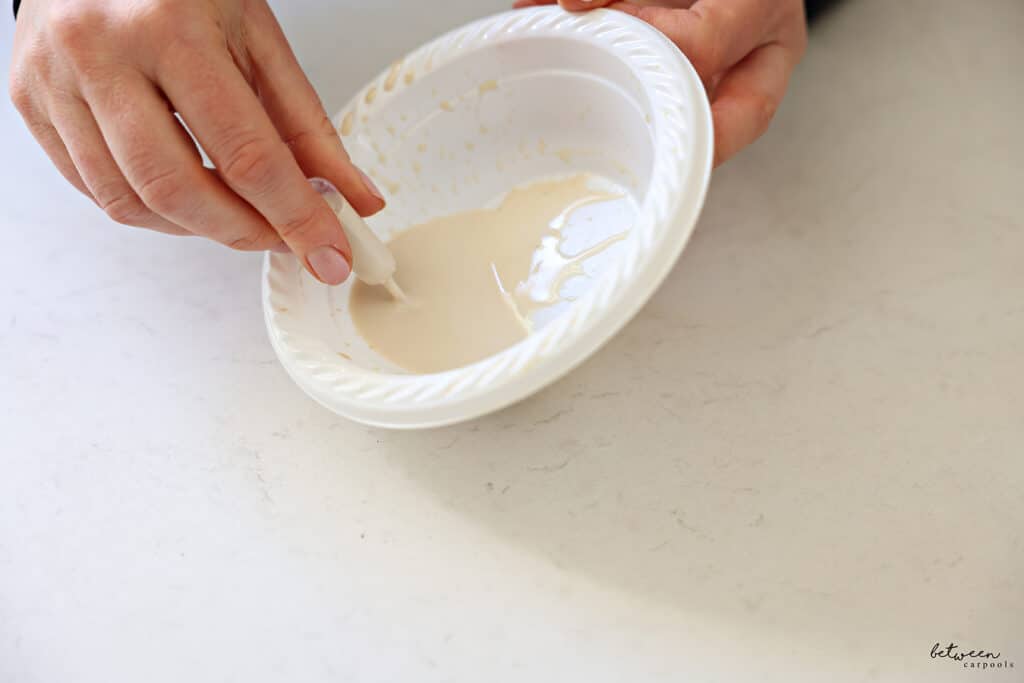 Practice makes perfect, it's not hard! Refrigerate until ready to use.
FOR EXCLUSIVE CONTENT AND A PEEK BEHIND THE SCENES, MAKE SURE TO JOIN OUR WHATSAPP STATUS HERE. JOIN OUR WHATSAPP GROUP AND WE'LL LET YOU KNOW WHEN A NEW POST IS UP!