This is a real treat. Fresh basil. Real cream. And Chanukah is the perfect occasion. 
We're all about shortcuts and being practical. But if you want to bring that authentic dairy restaurant dish home for Chanukah, this is the one. Fresh pesto and cream are definitely the ingredients you want to call for in a special occasion dairy dinner. 
The chef calls for a handful of fresh basil, but for home cook practicality, a handful equals ½ cup. Add your fresh basil leaves to your measuring cup, loosely packed.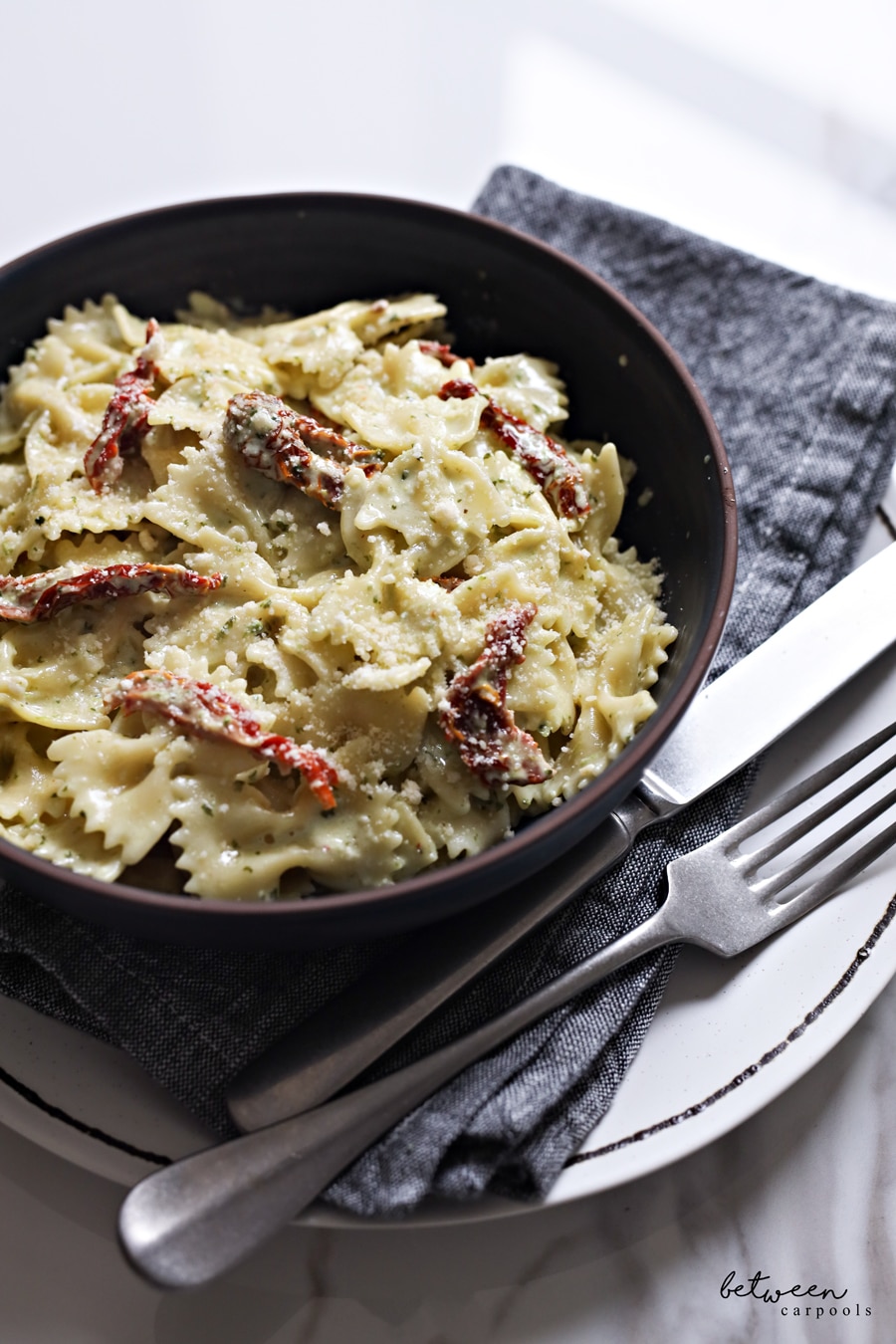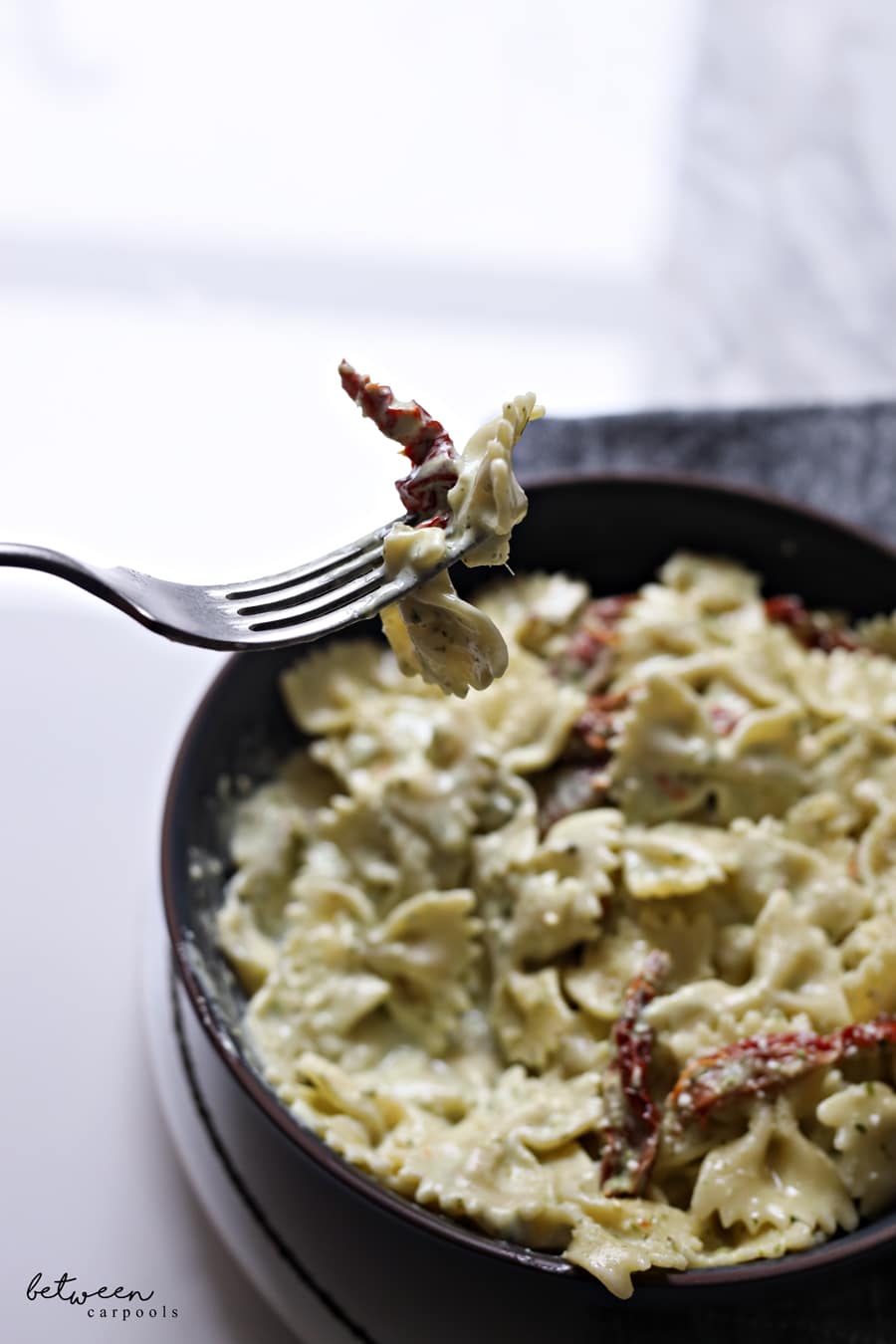 Pesto Farfalle
Author:
Recipe by Chef Koby Weiner at Orchidea
Ingredients
1 lb.  small farfalle pasta (bow tie)
Olive oil
Pesto:
1 handful fresh basil
½ cup pine nuts
3 garlic cloves
¼ cup olive oil
2 Tbsp Parmesan cheese
3 cups heavy cream
Salt and pepper to taste
Garnish:
7-8 sundried tomatoes
Salt and pepper
Nutmeg
Parmesan cheese
Instructions
Cook the pasta until al dente.  (Bring a pot full of water with a drop of olive oil to a full rolling boil. Cook the past for ½-2 minutes and remove.) Cool with cold water. Drain very well. Toss with a drop of olive oil.
Prepare the pesto: Process the basil, pine nuts, garlic, olive oil and Parmesan cheese until smooth. Add a bit more oil if necessary.
In a pot heat up 1 tbsp olive oil with ½ the pesto. Add half the heavy cream and stir well. Gradually add the remaining heavy cream. Bring to a boil. Lower heat.
Slice the sun dried tomatoes julienne.   Add to the pot. Add remaining pesto. Mix well to thicken. Add salt, pepper and nutmeg. Taste and adjust seasoning. Add pasta to the sauce. Garnish with additional Parmesan cheese.
Originally published on cookkosher
.