This tahini-chickpea dip is a great mashup of your favorite Shabbos staples.
I love having a variety of dips on my Shabbos table. chummus, techina, my favorite tomato and eggplant carpaccio (will share a hack in a few weeks to make this easier to prepare!) are pretty much the basics every week. Since I like changing it up a bit, I buy or make a couple of other dips that are more time-consuming, on a rotation to keep things exciting.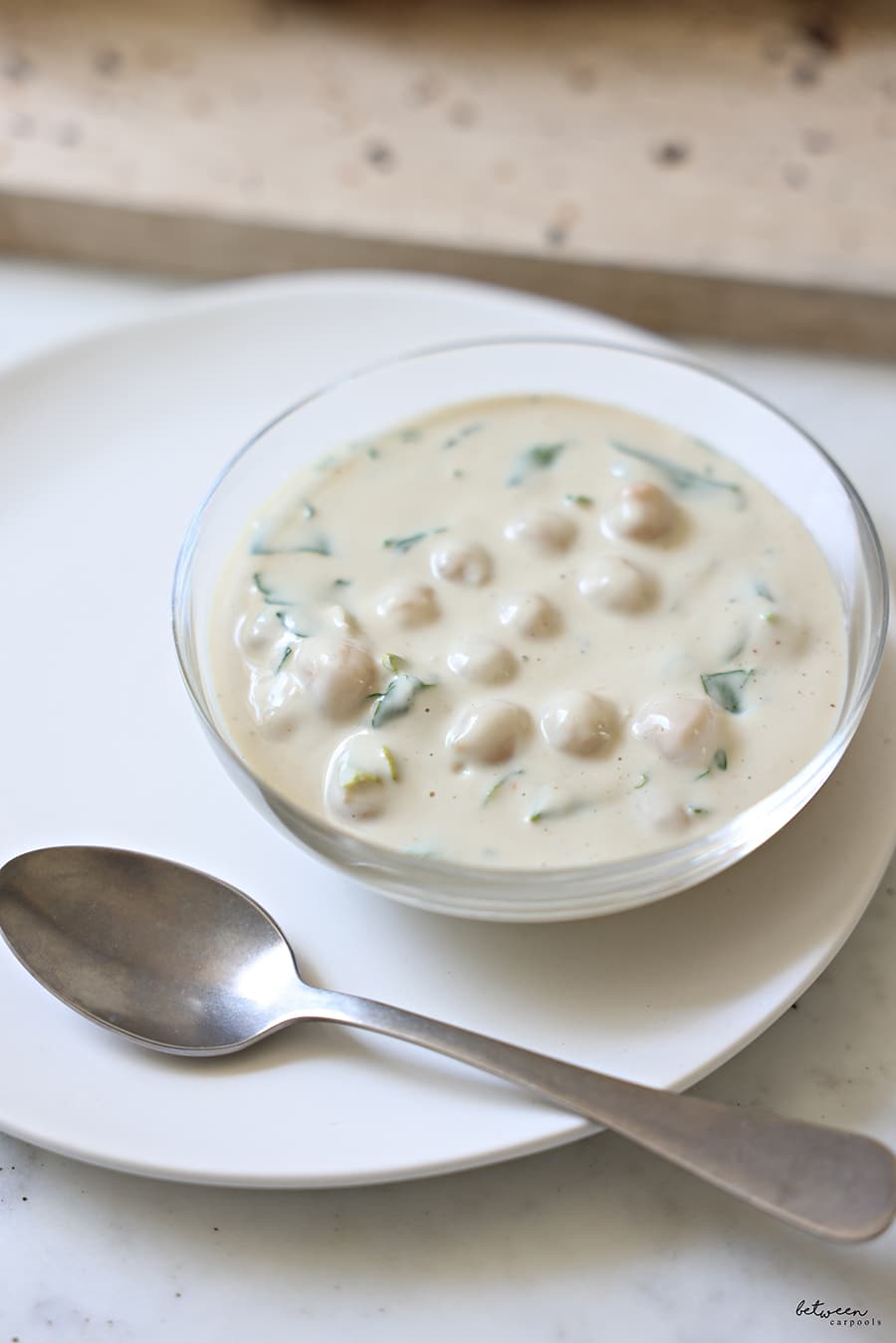 This dip that I make isn't more time-consuming – it's a mashup of chummus and techina – the easiest and most natural items to combine! It uses pantry ingredients that you can quickly pull together to make a dip that is familiar, but with a twist.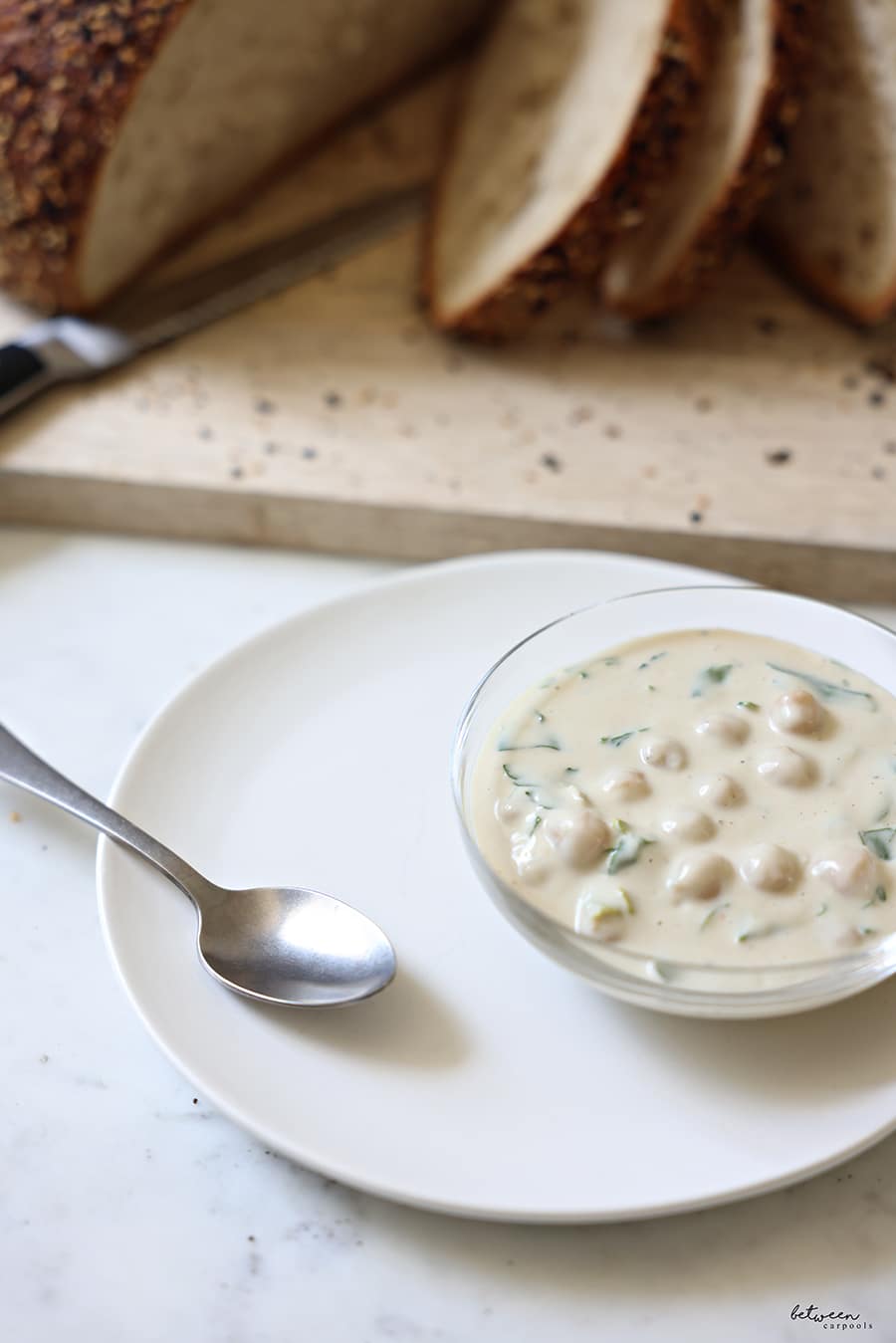 You can make it a few days before you need it or on Shabbos for a last minute addition. 
Depending on if you use prepared chickpeas (the kind they sell in a deli container) or chickpeas out of a can, you need to adjust the salt and add more pepper to season it. The deli container chickpeas are softer and more seasoned but the canned ones work great in a pinch.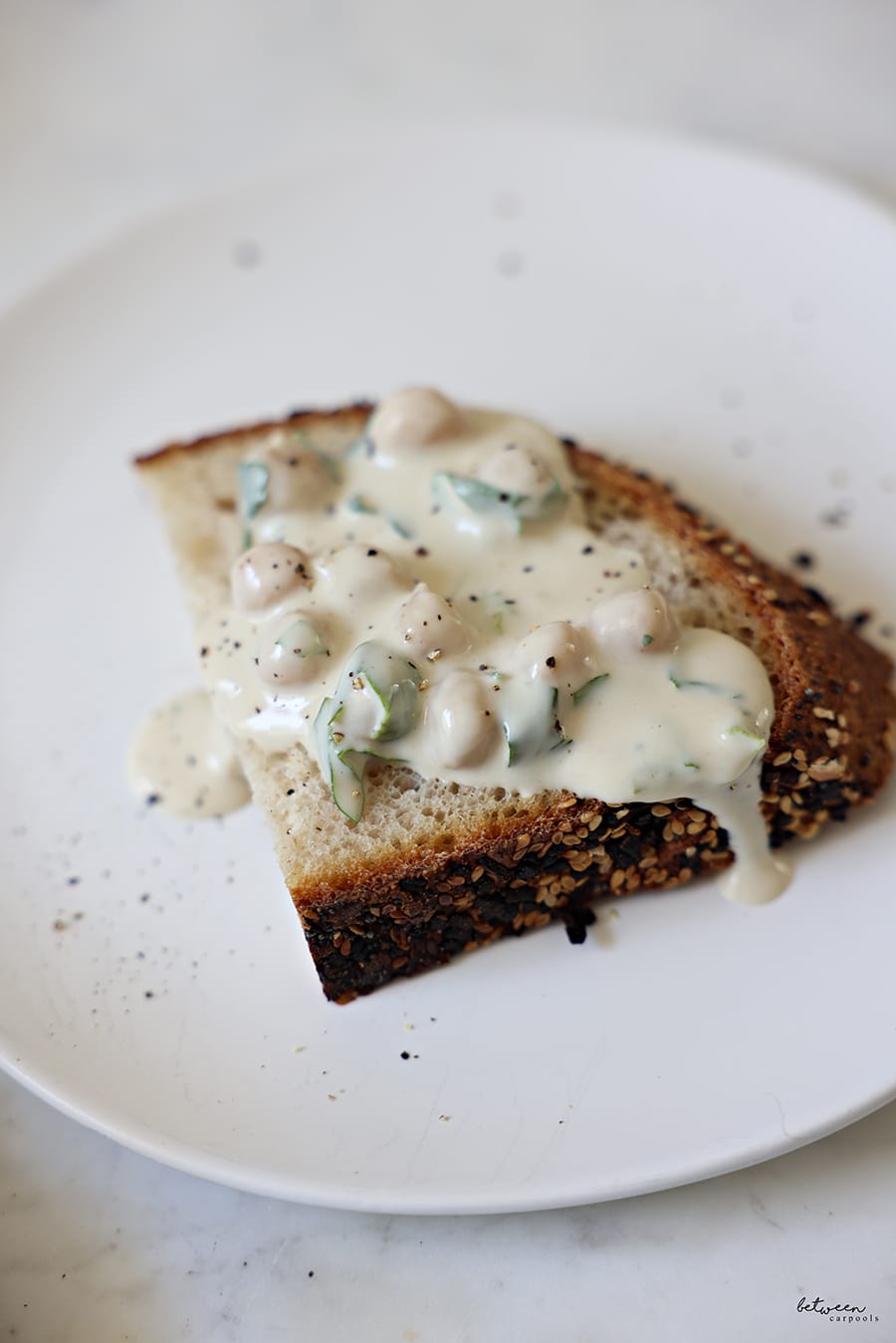 Want to hack this dip? Use prepared techina and just add chickpeas and fresh chopped parsley.

Tahini-Chickpea Dip
Ingredients
½ cup tahini paste
½ cup cold water
2 tablespoons lemon juice
1 small garlic clove, crushed
Dash of cumin
Dash of black pepper
Salt, generously to taste
Handful of chopped parsley
½ cup cooked or canned chickpeas
Instructions
Combine tahini paste, water, lemon juice and garlic. Whisk well with a fork.
Add seasoning, parsley and chickpeas. Taste and adjust salt and seasoning. Store in refrigerator until ready to serve.
FOR EXCLUSIVE CONTENT AND A PEEK BEHIND THE SCENES, MAKE SURE TO JOIN OUR WHATSAPP STATUS HERE. JOIN OUR WHATSAPP GROUP AND WE'LL LET YOU KNOW WHEN A NEW POST IS UP!