Here's our three challah tips. Now let's hear yours!
Challah, our favorite. But so many factors go into making challah as great as it is.
I followed directions and kneaded the dough really well. I didn't use extra flour and the challah still split. What went wrong?
From doing some research these seem the three main causes.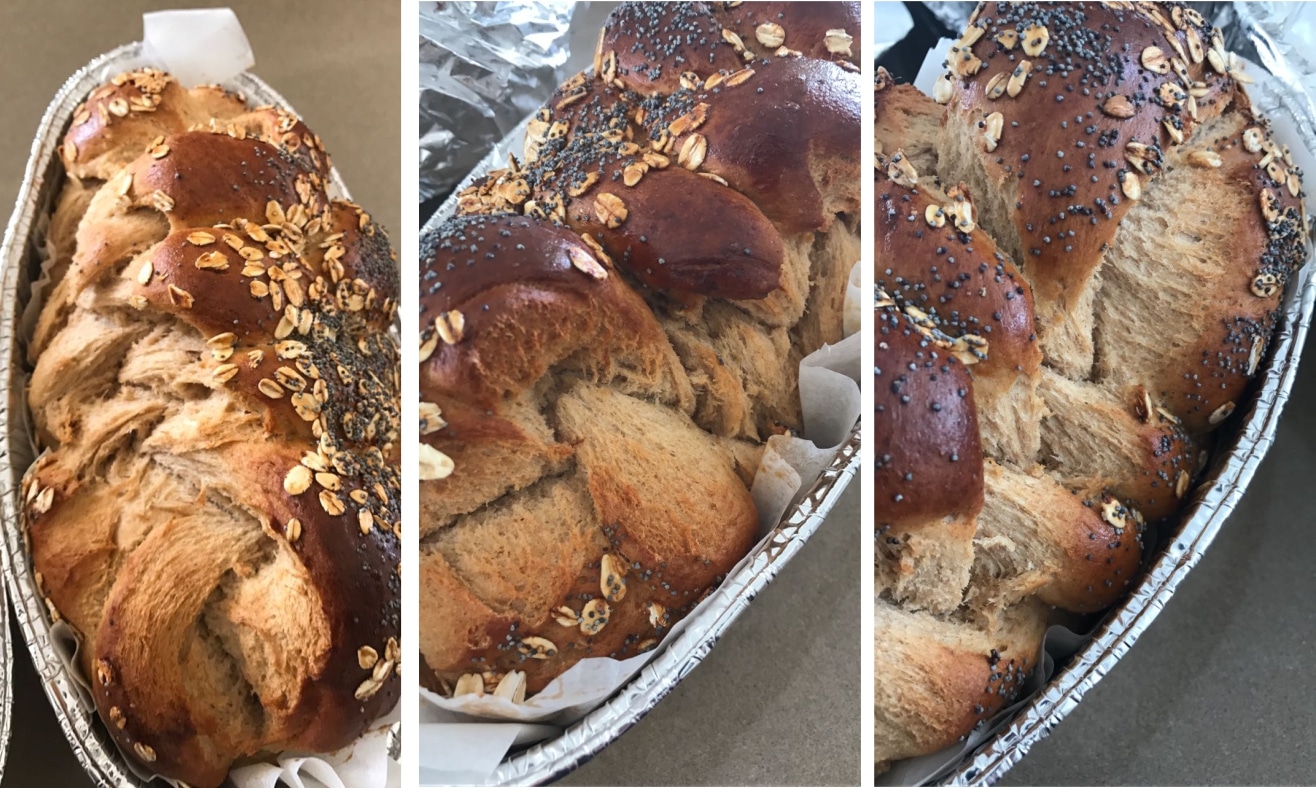 Renee Muller wrote this tip in her post about baking the

best whole wheat challah

:
"I like to knead the dough for a good 10 minutes. Once those 10 minutes are up, I turn off the machine, count to 20 (exactly the time needed to line a large bowl with a plastic bag, and spray the inside of the bag with cooking spray — see the next note if you are raising your eyebrows in wonder), and then run the machine again, for 5-10 seconds longer. This is a little trick I learned along the way from one of the many challah gurus out there. It helps stabilize the dough gluten so that your challos won't "blow up" in the oven and fall apart all over the place (ever had that happen? It's so upsetting!!)."
The oven temperature is too high, resulting in a dry oven where the challah "grows" too fast. You can easily fix this by placing an oven thermometer in your oven to make sure it's calibrated correctly.

The temperature of house, draft, and a temperature drop where you are rising the dough can also make a difference. Let the dough rise in a warm, dry area.
Please comment below with your experiences and tips!