How much do we want to say? What do they need to know? How do you explain? 
It is never easy, sending your child off to get a procedure done, no matter how minimal and "routine" it may be. Waving goodbye to your son or daughter, knowing that they are going into an operating room, is something that most parents try to avoid, but it's not always possible.
When my 6-year-old son needed to have a hernia surgery, one of my big concerns was how I was going to explain it to him. He wasn't in pain, thankfully, and therefore he wasn't sure what boo boo we were going to fix. Also, how do you describe the inside of a hospital, to a child, who, Baruch Hashem, has never been to one? (And may he never have to go again, God willing). And, the big one: how much do you say? Is it better to say more, or less? 
Thankfully, I knew just who to ask. I turned to my friend Ahuva F. who is a case manager for Chai Lifeline. I was sure that she had been in this position before, sadly, having to prepare a small child. Sure enough, she had just the thing.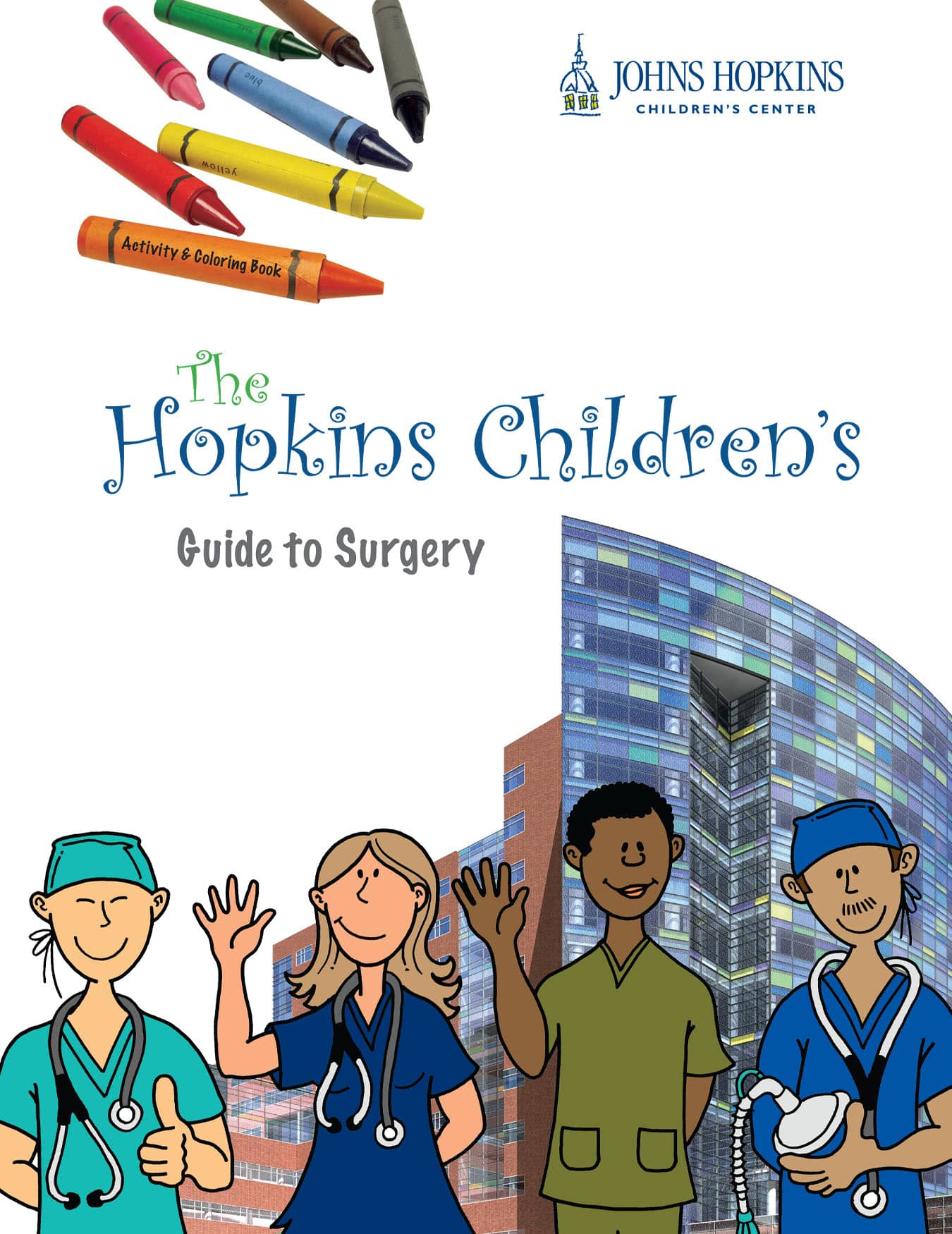 She printed this workbook/coloring story, and, a few days before the scheduled procedure, I nonchalantly pulled out some crayons and sat with my son, reading and coloring. I wasn't sure how much really was absorbed at the time. The coloring  story is very simple and clear. No frills, no emotions, just facts. And lots of smiling kids and doctors. We found it perfect. 
On the actual day, I was amazed to see how well prepared he was. He kept referencing "the story." Nothing was a surprise. He knew the routine, it was familiar. And frankly, I was familiar too, thanks to the coloring story. Nobody prepared me better than that workbook! What could have been a stressful day BH turned into a very smooth day. 
Here is the link to download, print and color the Guide to Surgery.
And this link here is perfect for younger kids. This link includes further information + more tips on how to prepare a child, toddler to teenager, and what to say. This information is by Chop hospital and is very clear and helpful. May you never need it. Amen!
FOR EXCLUSIVE CONTENT AND A PEEK BEHIND THE SCENES, MAKE SURE TO JOIN OUR WHATSAPP STATUS HERE.