Dinner and entertaining is easier when some components are ready in the freezer.
Frozen meals are not really a big thing in my house. While I do usually keep a variety of soups in my freezer during the winter (I never make enough for just one meal at a time), and I love to have a ready cooked roast in case of last minute Shabbos guests, I'm really not good at remembering to defrost things for weekday dinners, so it just doesn't work. But what my freezer is usually pretty well stocked with are prepared raw foods. I love having options that I can just pull out of the freezer and have ready to serve in under half an hour with minimal prep.
These are a few of my staples:
Shawarma Chicken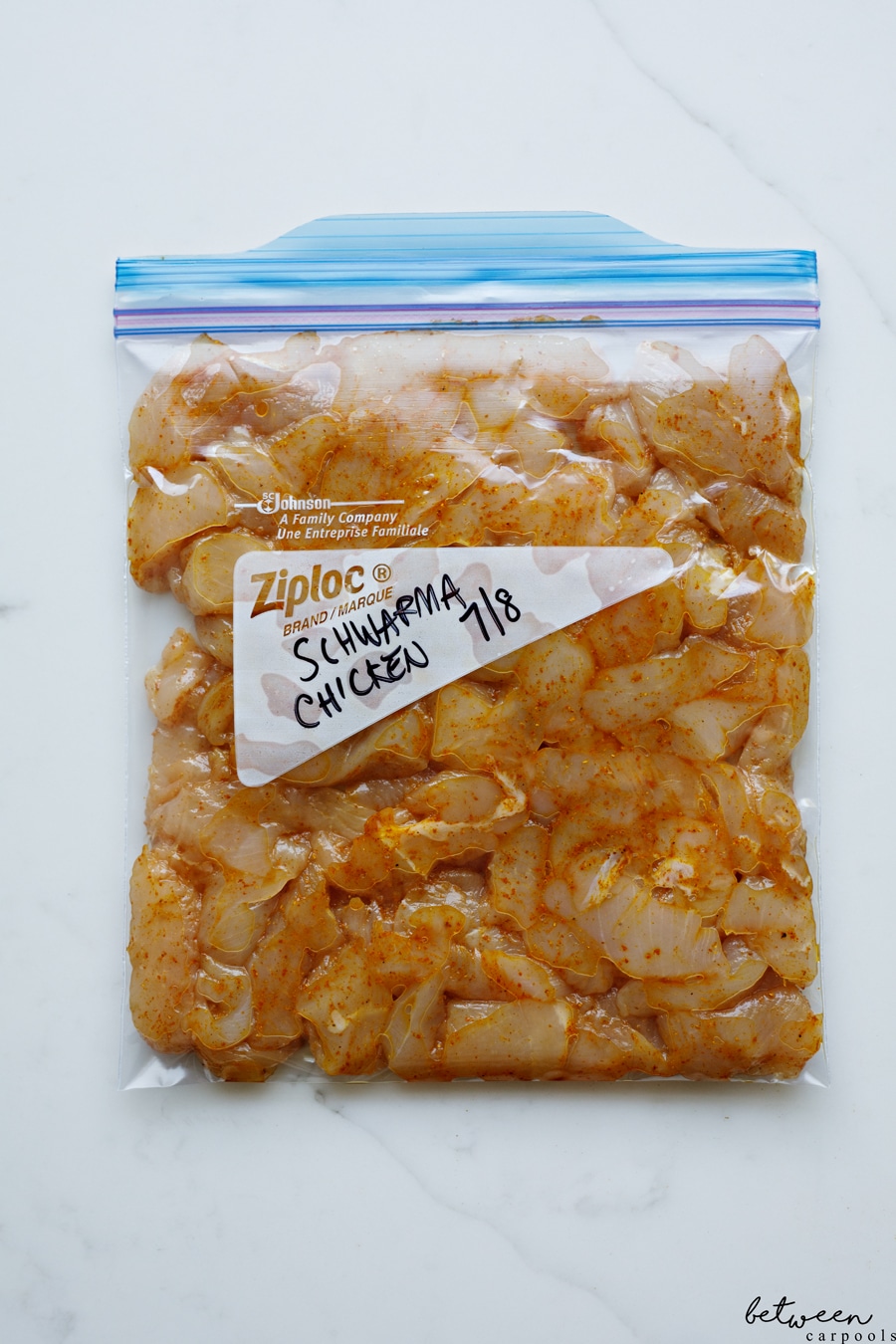 While this is super quick and easy to prepare at any time, having it ready in the freezer cuts the timing down to literally minutes and the mess to a minimum. I can't even call it a recipe, just mix chicken with shwarma spice and oil. 
Ground Beef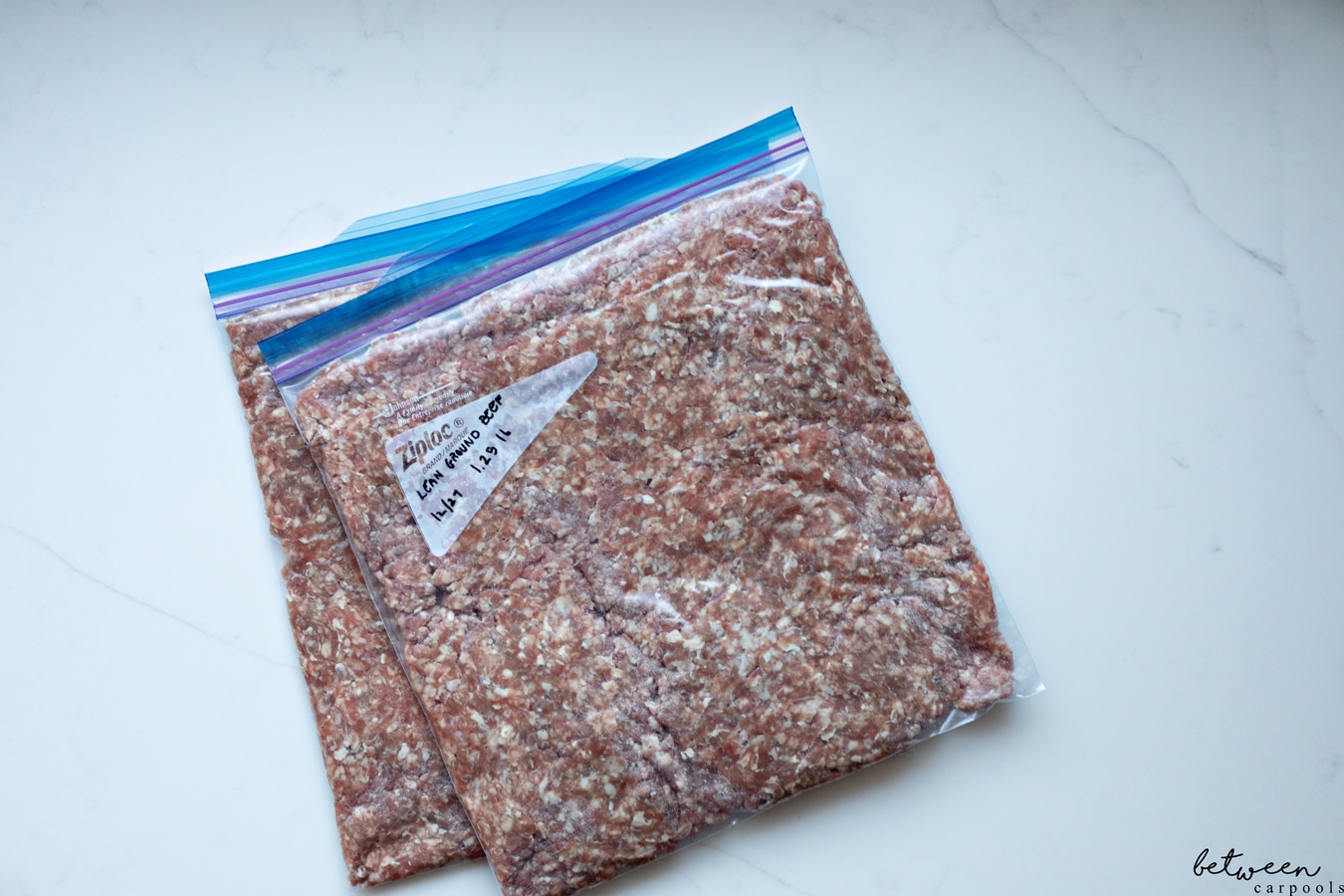 Another raw component I like having on hand for dinner is pre-portioned ground beef (we actually prefer a beef/chicken blend). That hack was discussed on an earlier post here. When it comes to dinner time, I can just brown the meat, add a jar of marinara sauce and simmer it a bit in the time it takes to cook up a pot of pasta. Dinner done!
Crumb Topping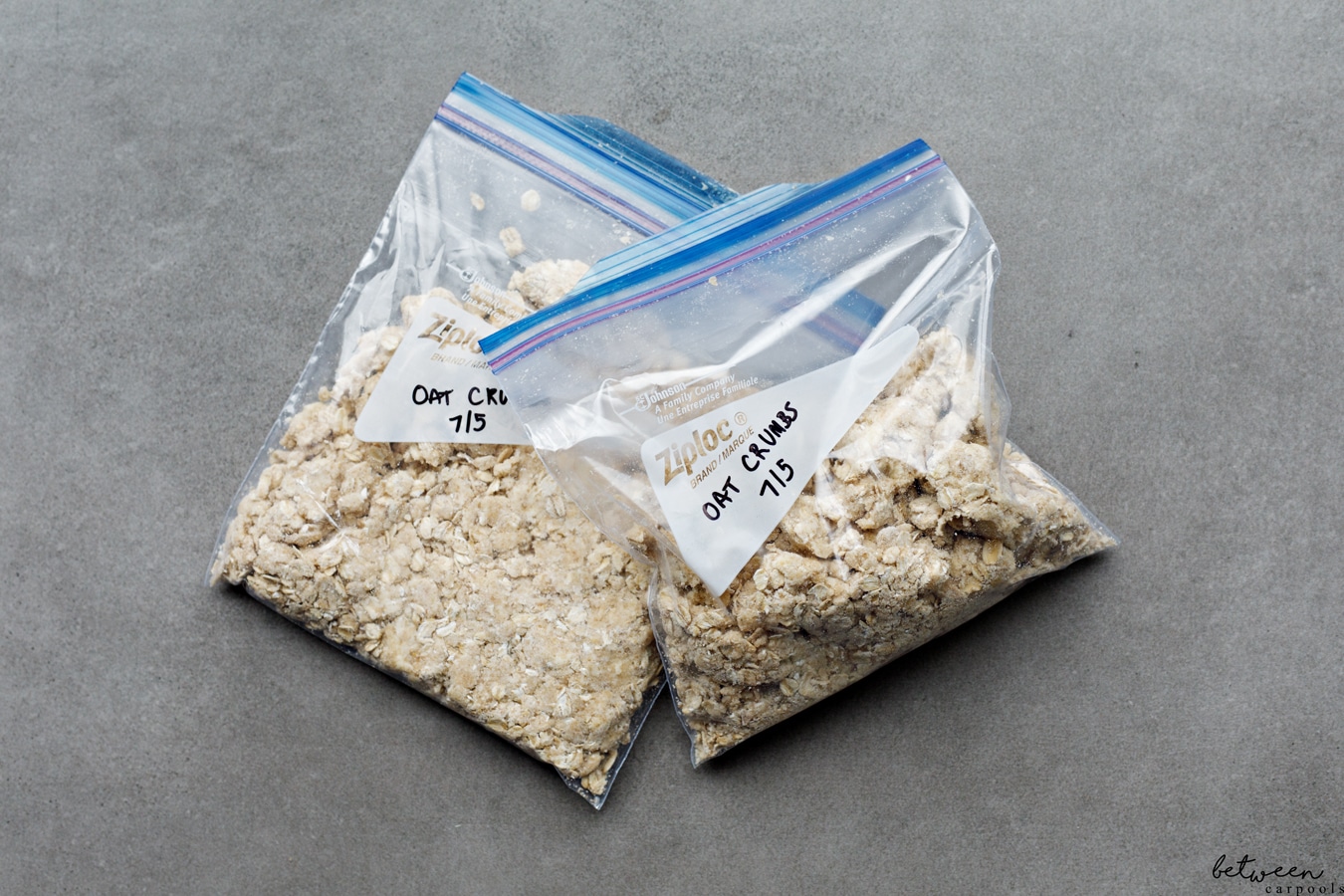 Something else I never prepare in small quantities is crumb topping for fruit crisps. If I have crumbs in the freezer, I can use any fruit in my fridge to create a delicious dessert quickly and with minimal mess. The recipe in this post makes enough crumb topping for at least three 8 x 8 pans of fruit crisp – four pans if you prefer a higher fruit to topping ratio like we do.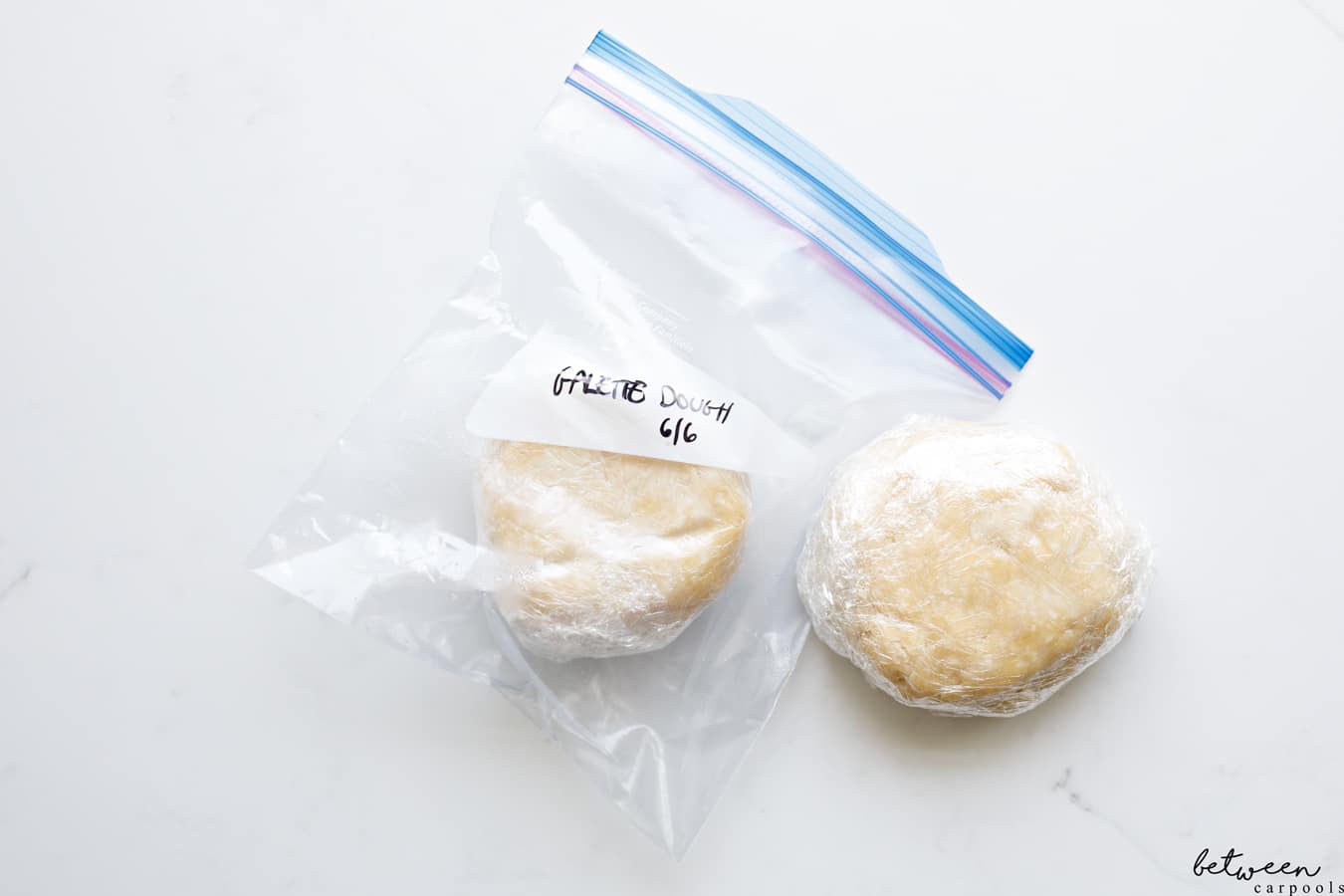 Galette Dough
Similar to the crumbs, I love to have a galette dough or two in my freezer. Using this recipe, I like to line up four bowls and make a batch of dough in each. I then wrap the disks of dough in plastic and put them in a freezer bag to pull out whenever I need an easy but impressive looking dessert. And they work well as a savory side dish, too. Just use a cheese and tomato filling instead of fruit!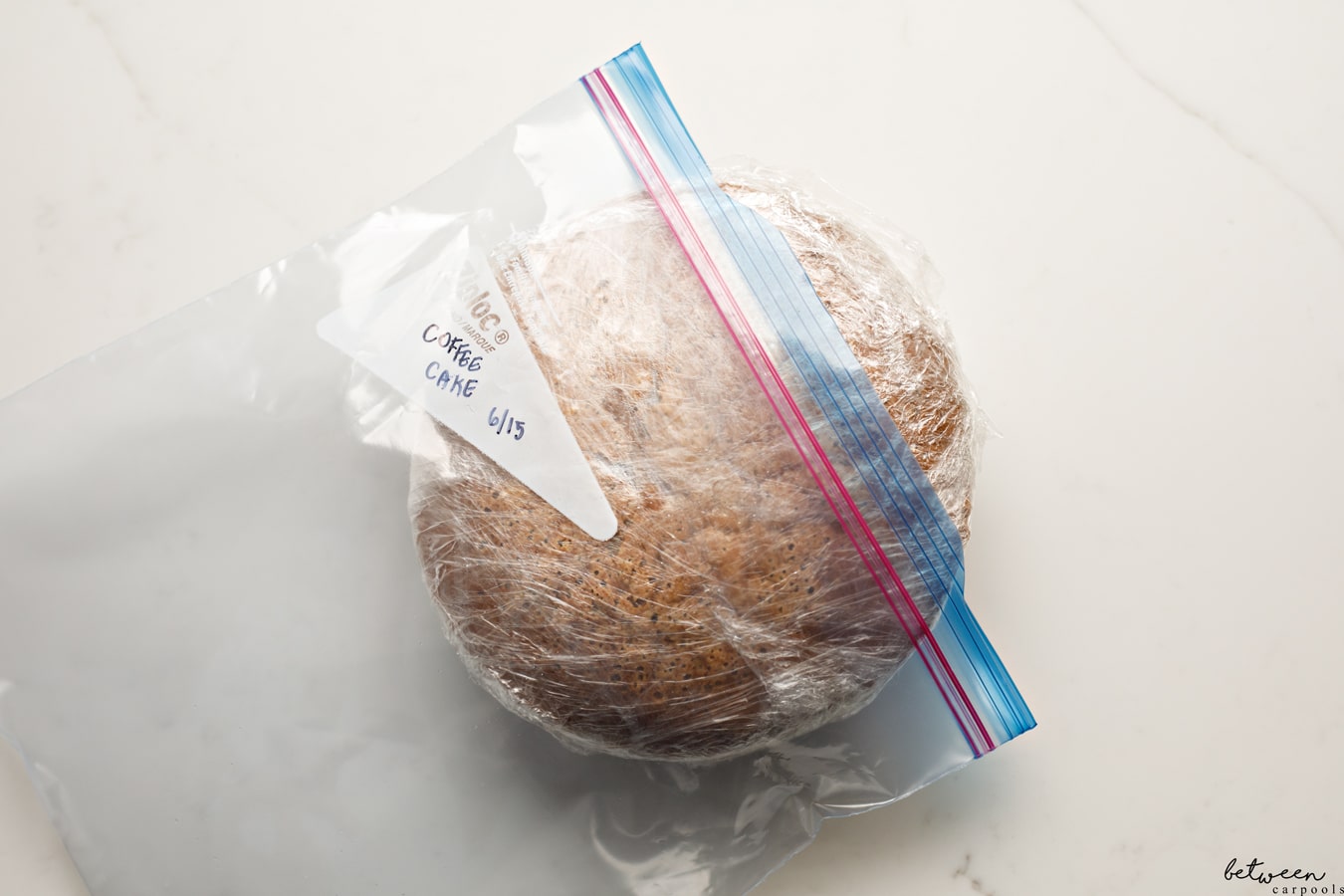 Coffee Cake
Something I do like to have ready in my freezer at all times is my good old fashioned coffee cake. I grew up eating this cake and now my kids are, too. It's the Coffee'r Coffee Cake recipe from the original Nitra cookbook. It's just about the easiest cake to make and the recipe is huge. One recipe makes 3 8-inch round pans – which is the perfect size to fit in my cake dome. I pull one out right before Shabbos and it's the perfect breakfast/kiddush cake.
Now, should we talk about the store-bought prepared items I keep in the freezer??