You spread it out on your table, only to realize that this one's round or this one's too short. And it's a hassle to fold it again. Well, not anymore. Now you'll pull out the perfect tablecloth every time.
Tablecloths aren't hard to store. They fold nicely and don't take up too much space, whether they're in a closet or dining room buffet. They're easy to clean, whether you use them while covered with plastic or not. Rather, the biggest tablecloth problem happens when you open one: and discover this one's a foot too short…or this one's way too big.
If you own tablecloths in multiple sizes for when you extend your table, or for when you add additional tables (may we have many guests and lots of such problems), then chances are you've pulled out the wrong cloth from time to time. There has to be an easy way to identify what tablecloth is what size without opening it up.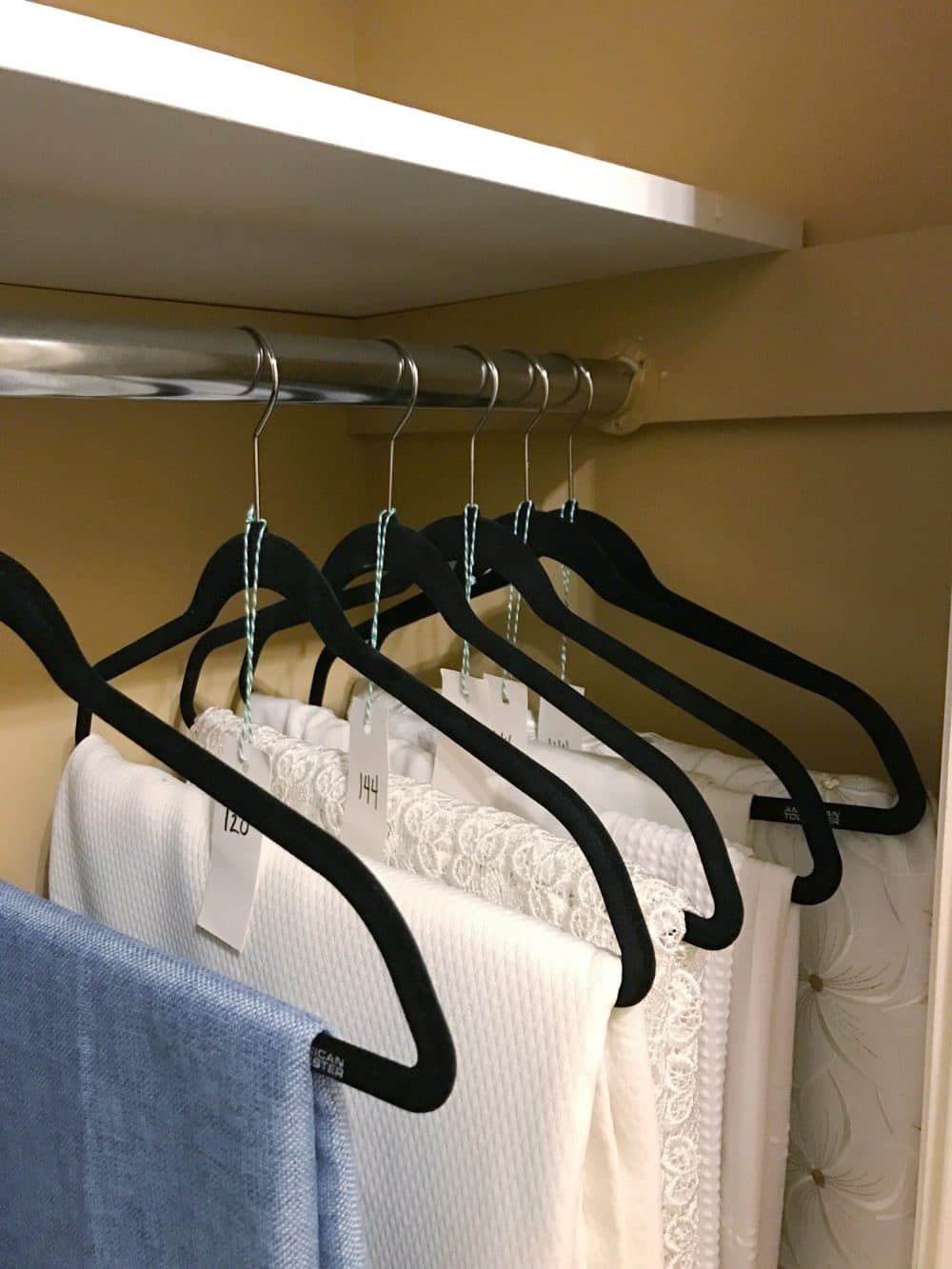 To hang or not to hang?
If you have the closet space-hang them. You can buy speciality hangers that are wider and stronger (which is especially good for very large tablecloths). But if your tablecloths aren't longer than 144 inches, any regular hangers are fine. I use simple slim hangers mentioned in the Costco post here.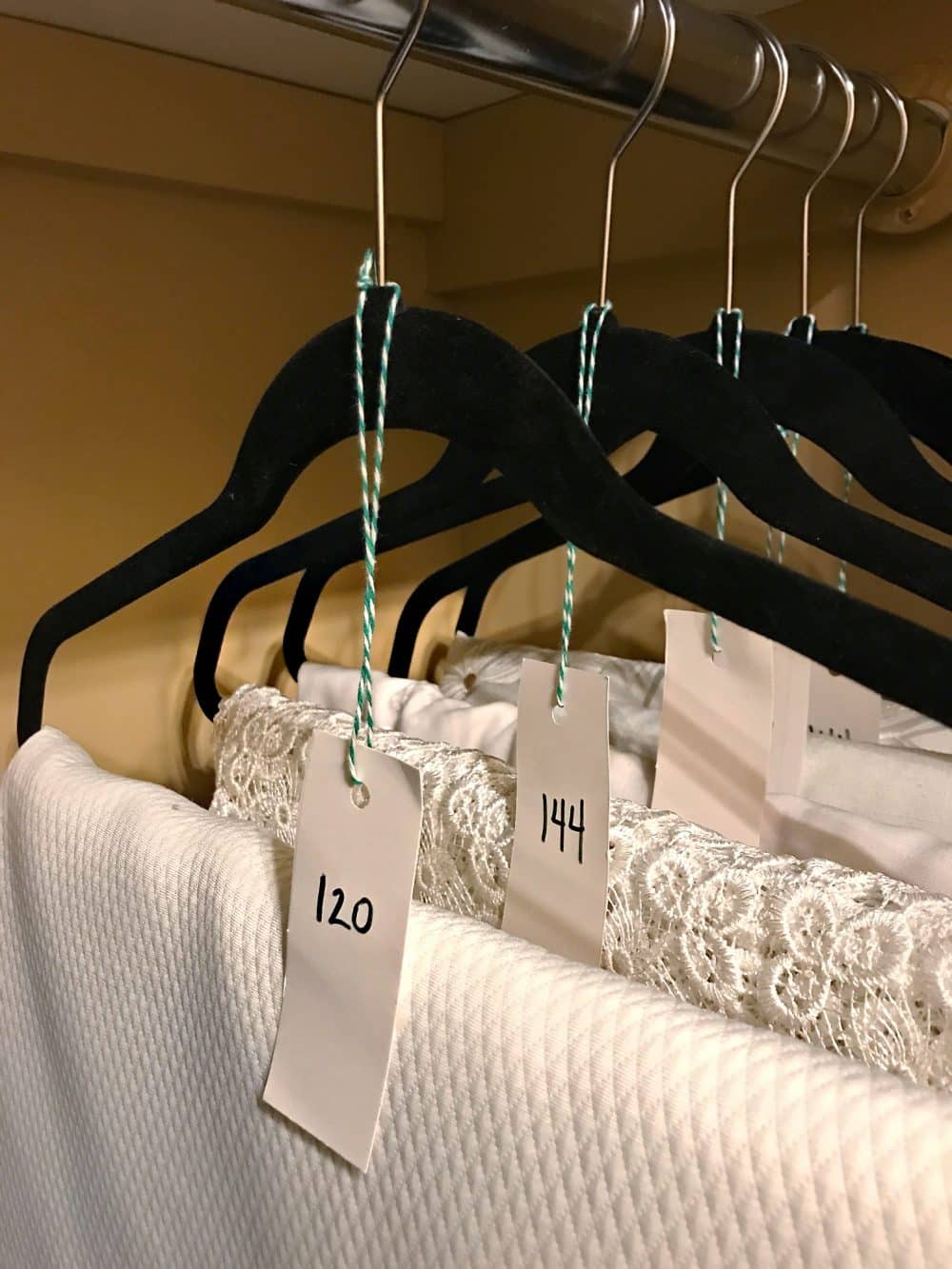 Easily identify a tablecloth's size by hanging a cardstock paper with the size written on it. Just punch a hole through the card and and add string.
What about if you don't have the closet space to hang tablecloths? An easy and simple solution to identify your tablecloths is to stick on a piece of painter's tape and write the size on that. If you don't like the blue tape, you can label it using your label maker (Which Renee Muller discussed here) but I'm all for being practical and having a solution that works fast and effectively. Painter's tape especially peels off easily and shouldn't do any damage.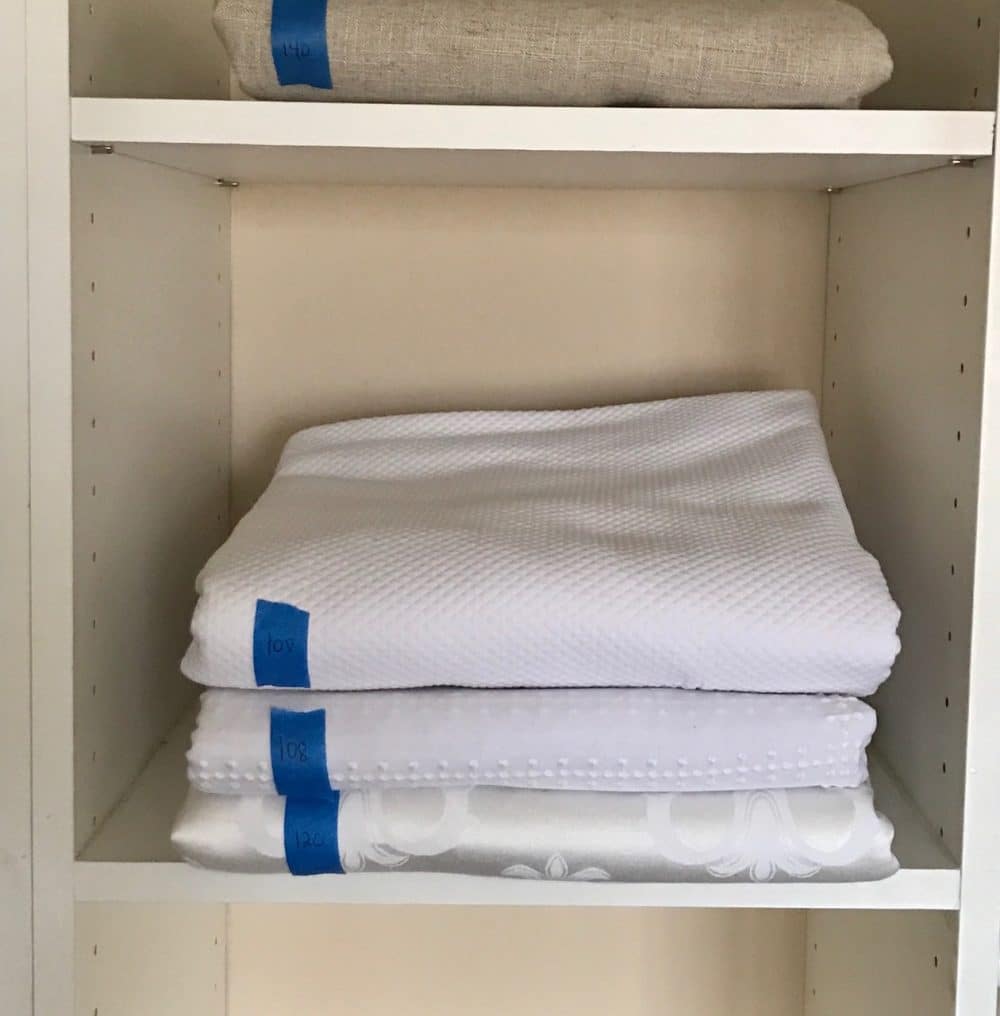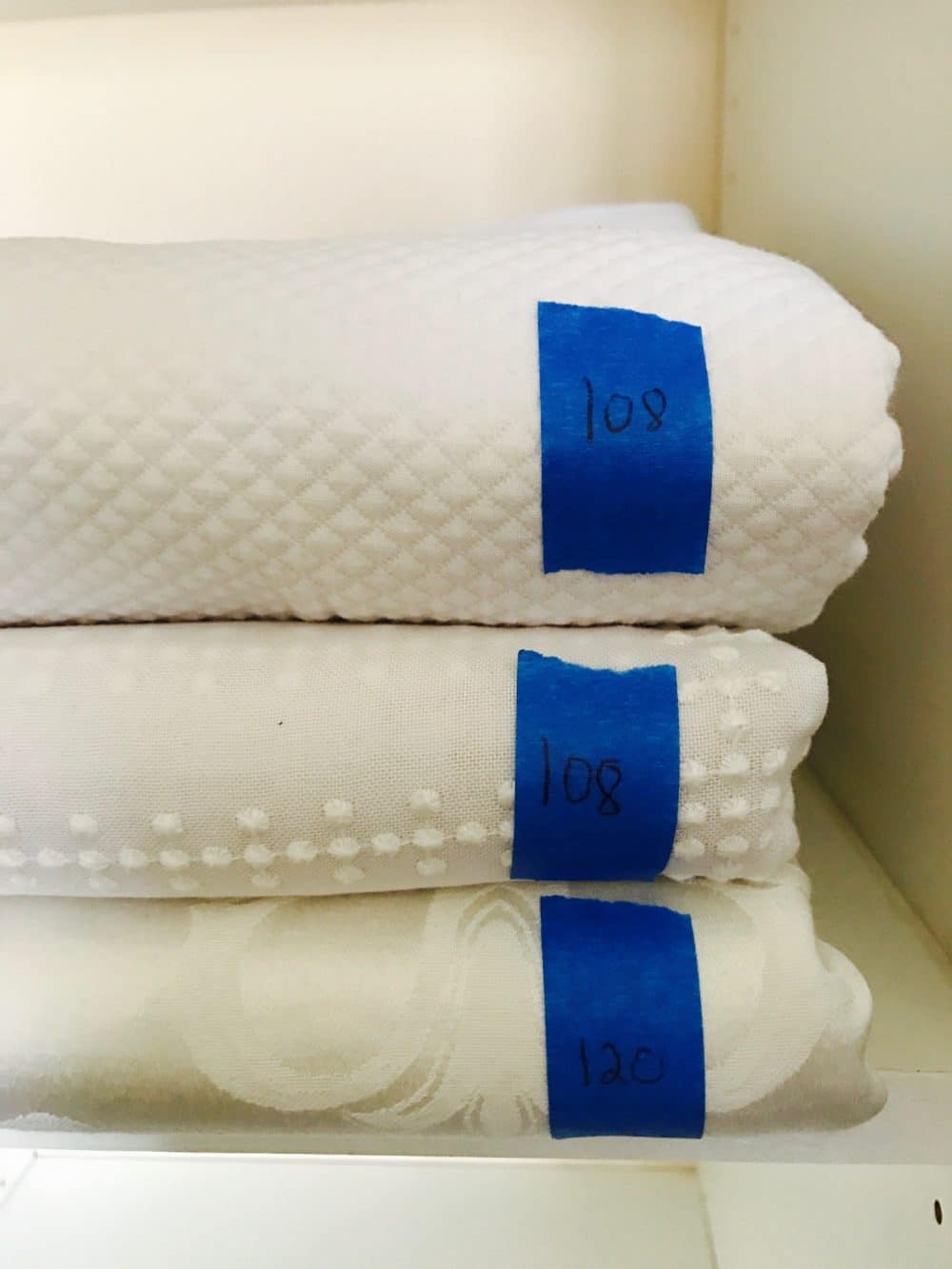 May all our future problems be those of having to refold a tablecloth after discovering it was the wrong size, and nothing worse!
Looking for more organizing tips? Click Here