9×13 meals don't need to be basic. If you love one dish meals that are loaded with exotic flavor, you'll love this Bukharian Green Rice & Beef dish, also known as "Baksh." 
Traditionally, this rice is supposed to be green. I usually use 4-5 bunches to achieve that (but we've used less here to appeal to the masses). You can also add za'atar spice, which adds great flavor!
Don't like cilantro? You can also use parsley instead or a combination of herbs. Dill would also pair nicely. Dark chicken or lamb can also be used instead of beef.
The chopping of the meat and herbs takes some time, but once that is done the rest is 1-2-3.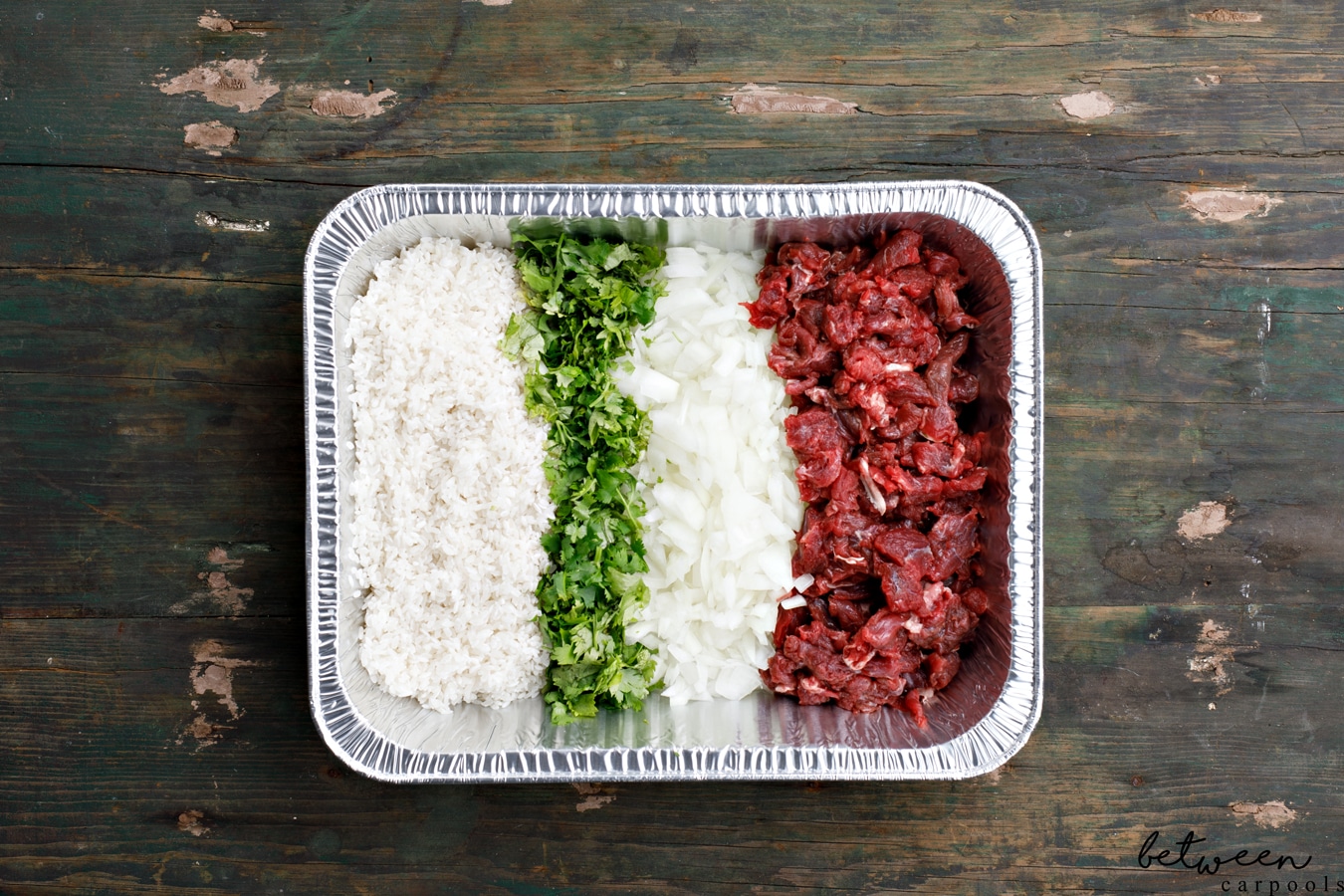 Add the rice, cilantro, onion, and meat to your 9×13.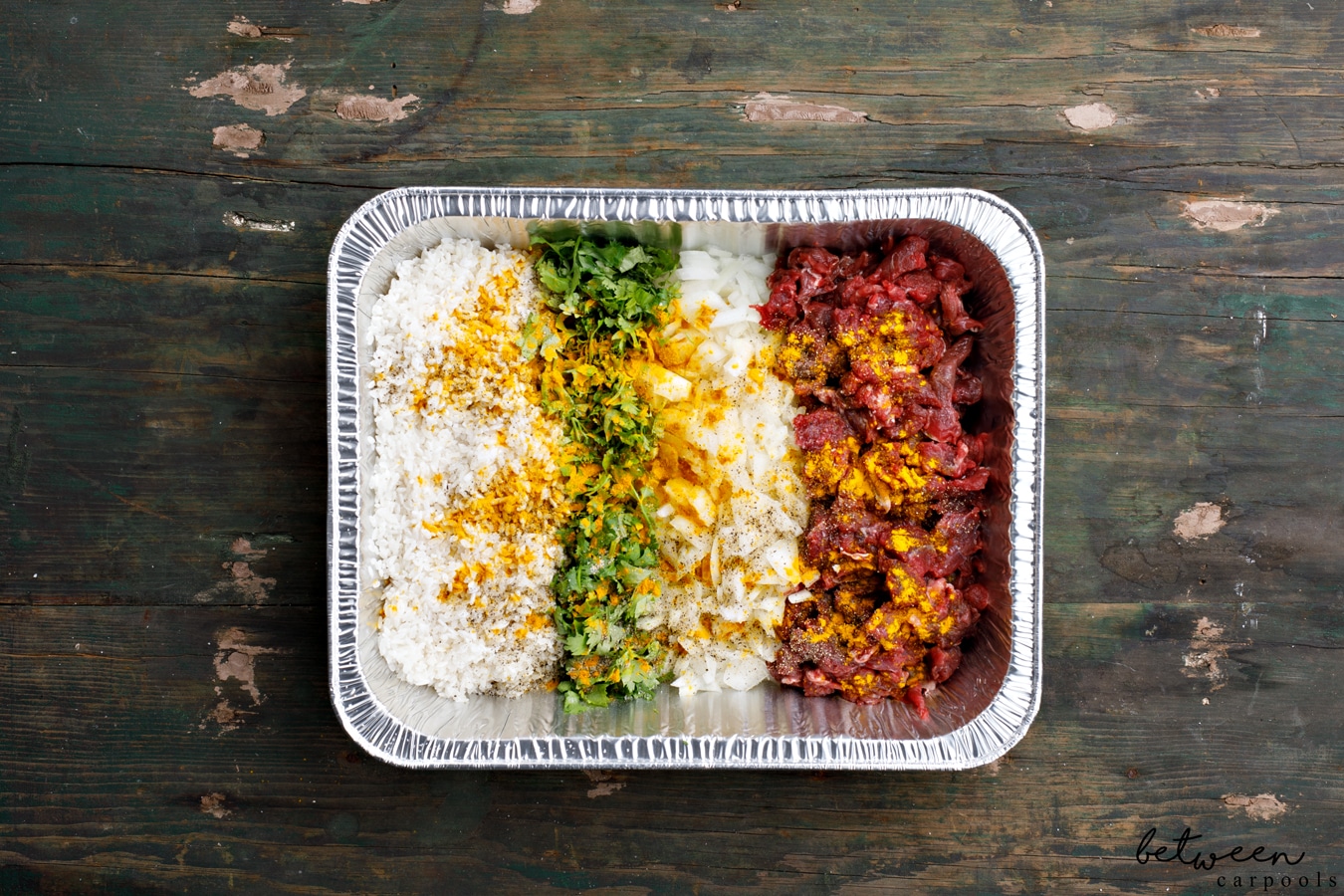 Add seasoning.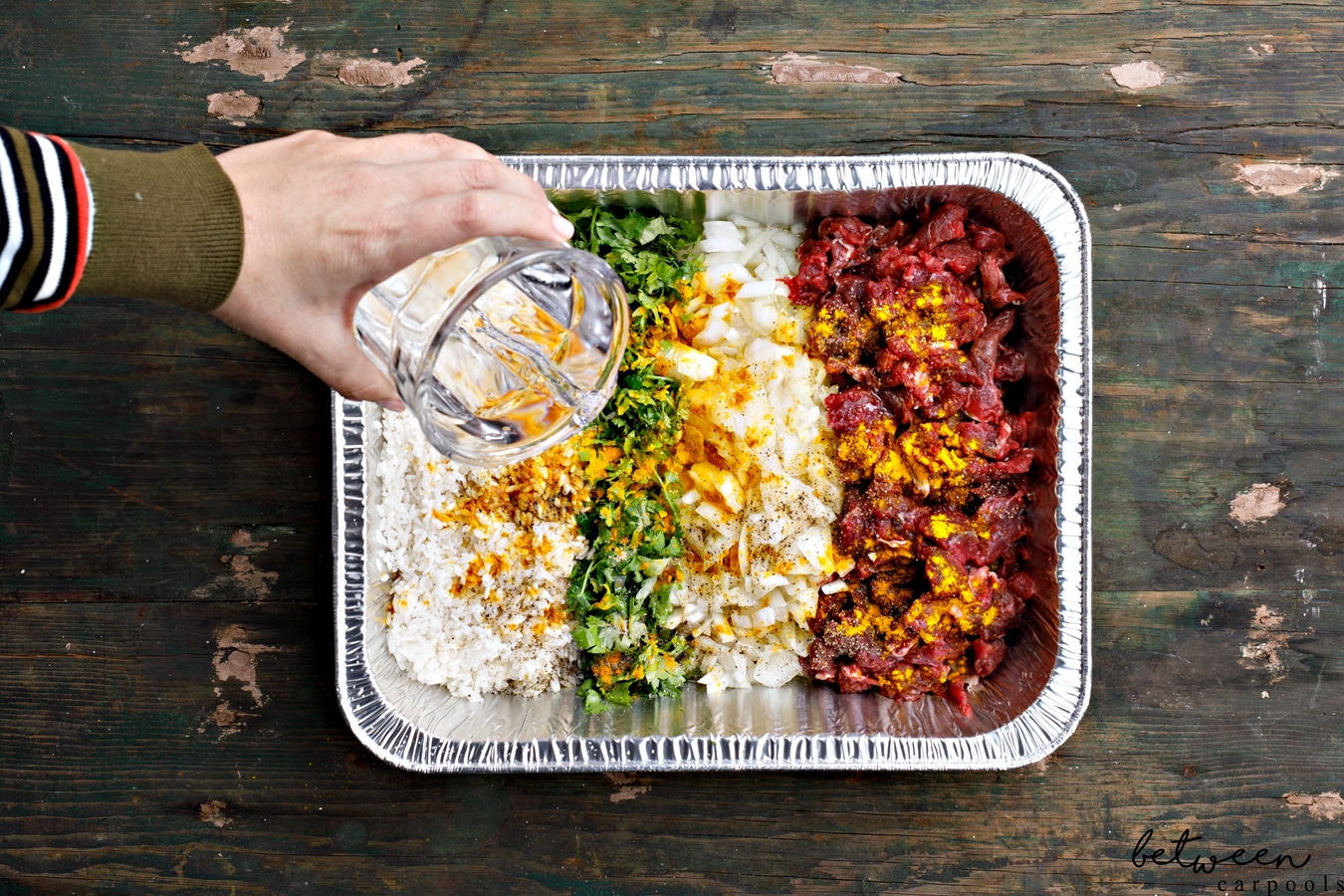 Add oil and water.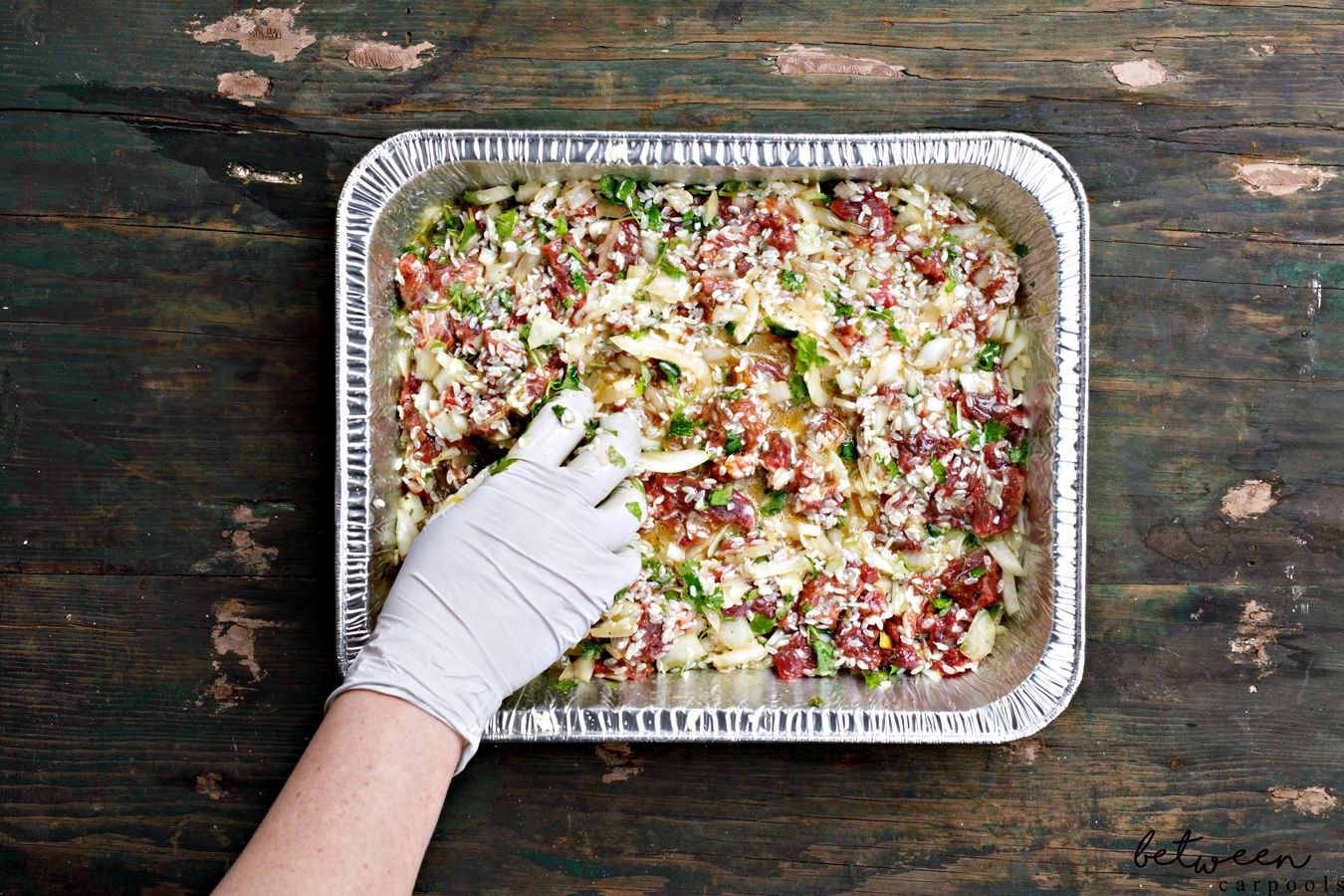 And mix!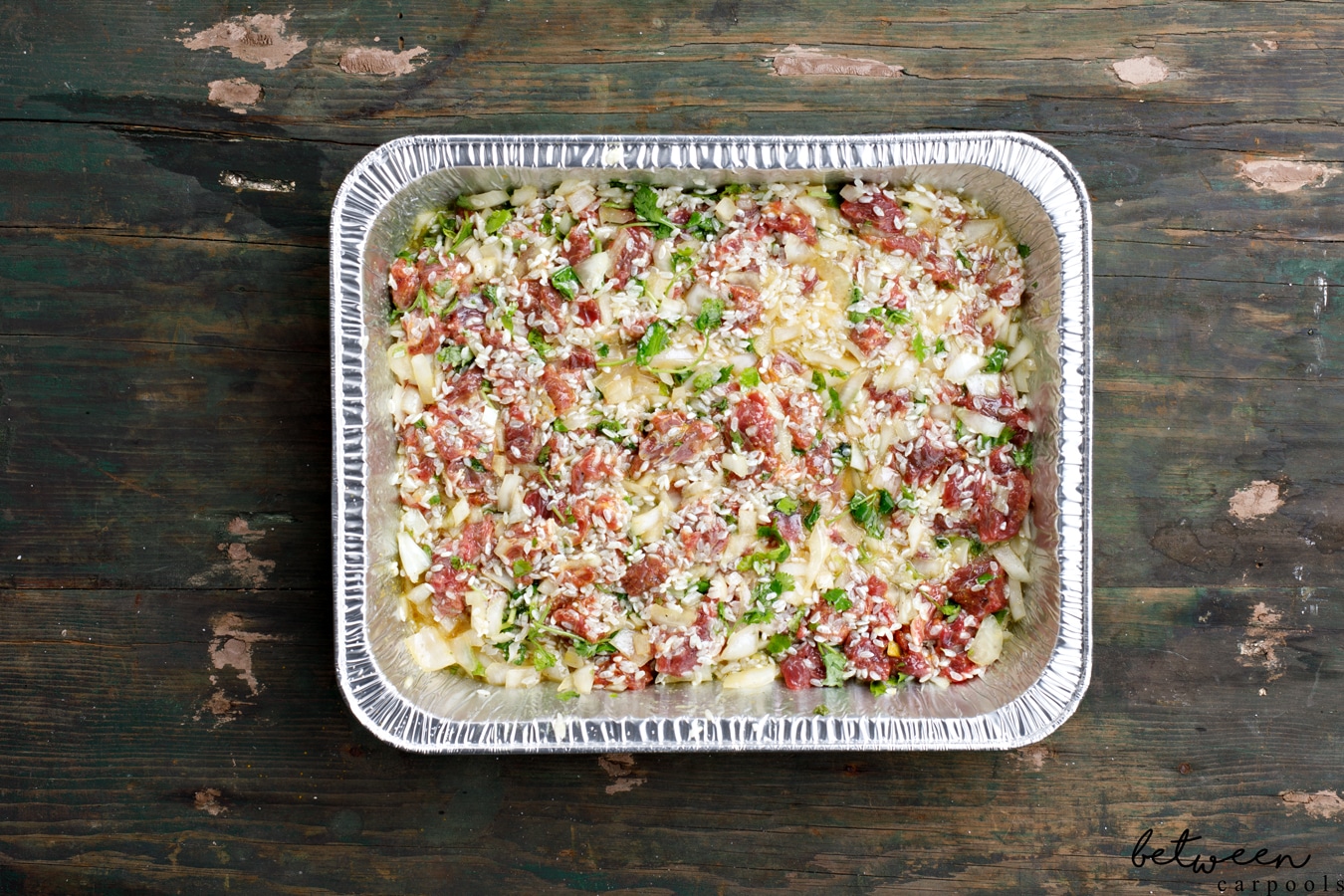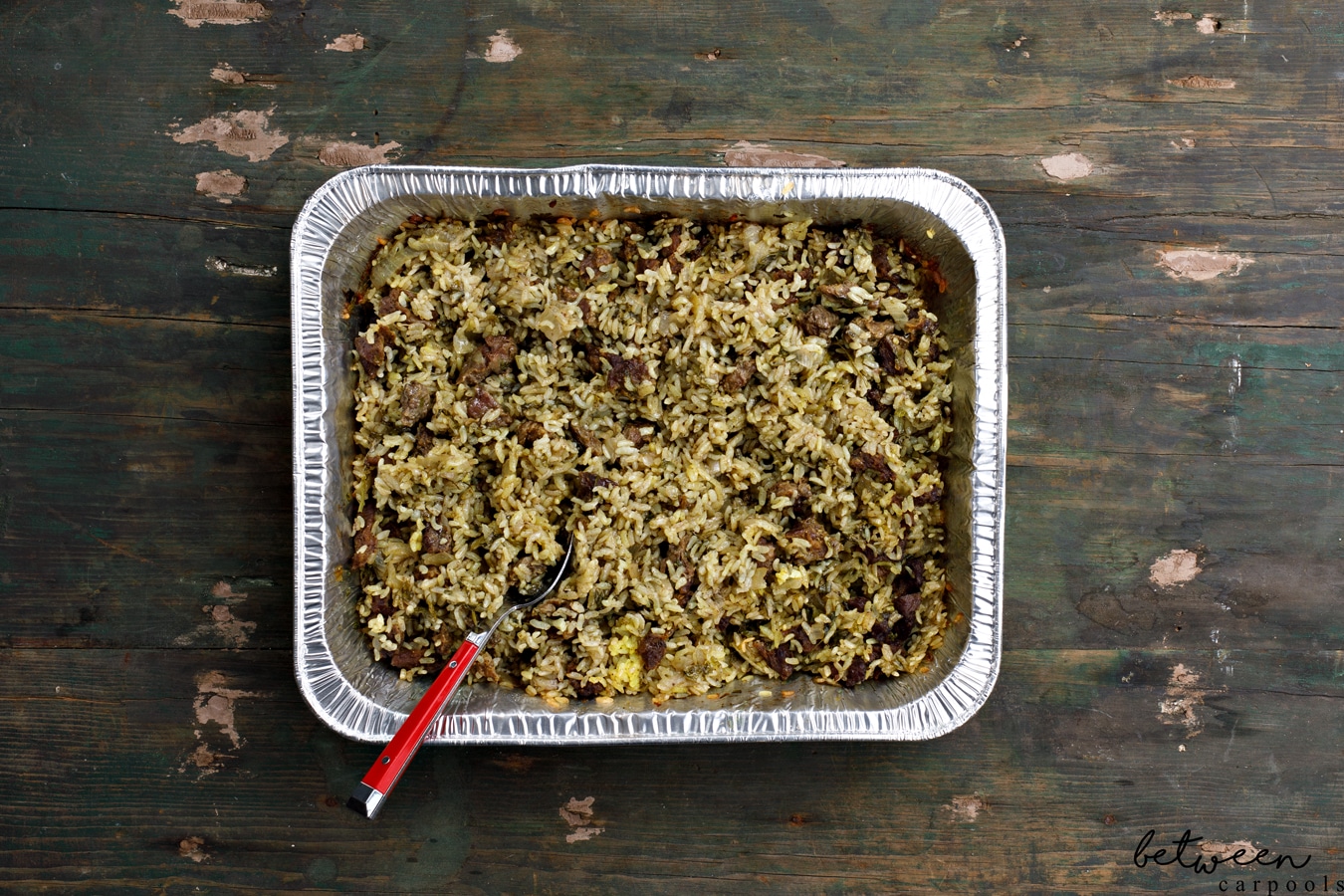 Bukharian Green Rice and Beef
Ingredients
1 large onion, finely chopped
1-2 bunches of cilantro, finely chopped
2 cups medium grain rice (sushi-style works)
1 - 1 ½ pound chuck meat, chopped into ⅛ inch cubes
¾ tablespoon salt
1 teaspoon turmeric
1 teaspoon black pepper
½ cup oil
Instructions
Preheat oven to 400⁰F.
Add rice, onion, cilantro, and meat to a 9x13 inch pan.
Season with turmeric, salt and pepper.
Add oil and 1 cup water.
Mix thoroughly and pack down. Cover and bake on a lower rack for 40 minutes. Uncover, mix again, then return to the oven on a high rack for another 40 minutes covered.