I wouldn't even call this a recipe, but this shawarma chicken will be your go-to dinner
Yes, it's super simple to prepare this shawarma chicken and you don't really need to prep it in advance. But if you do, you'll be happy you have it ready to pull it from the freezer and cook.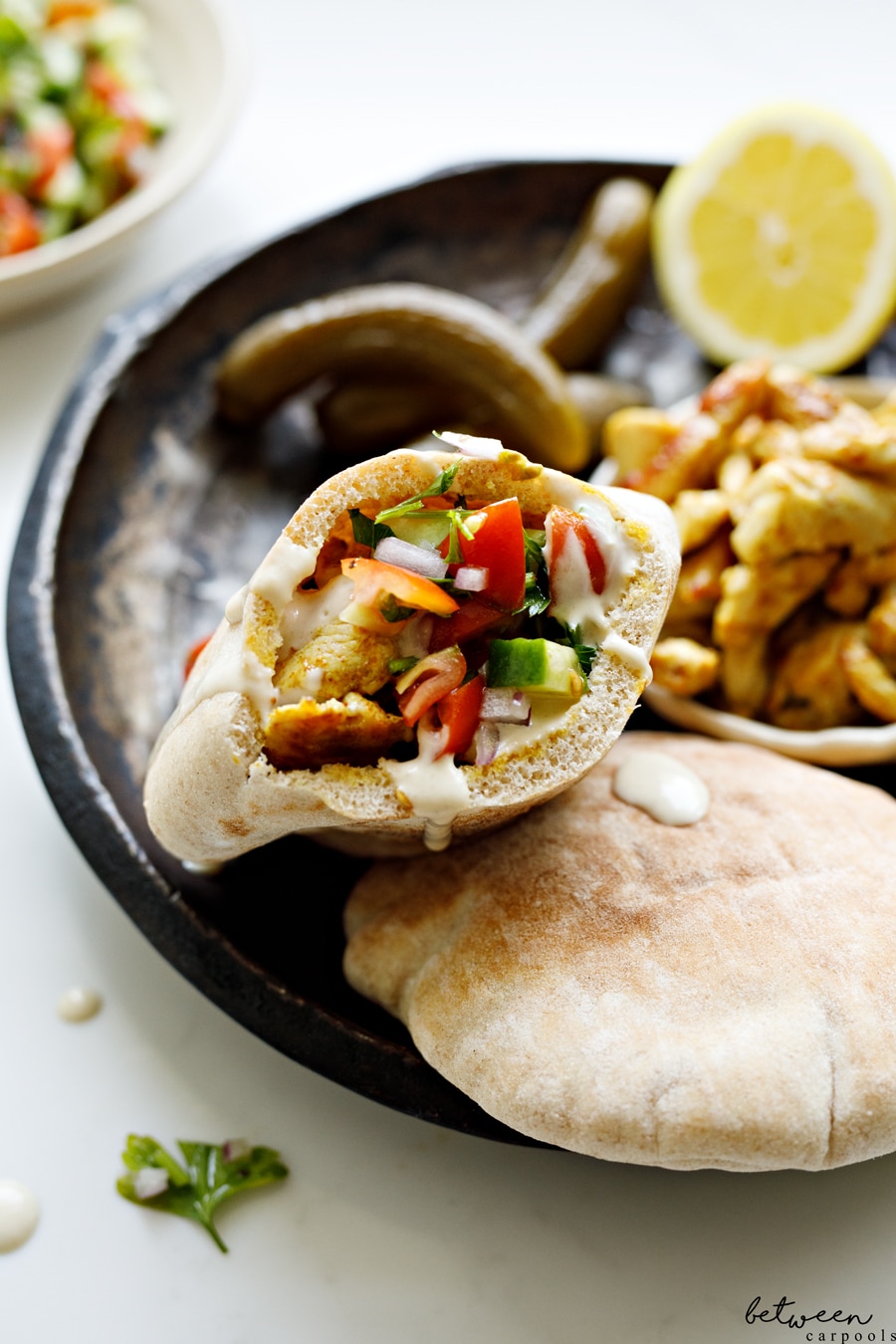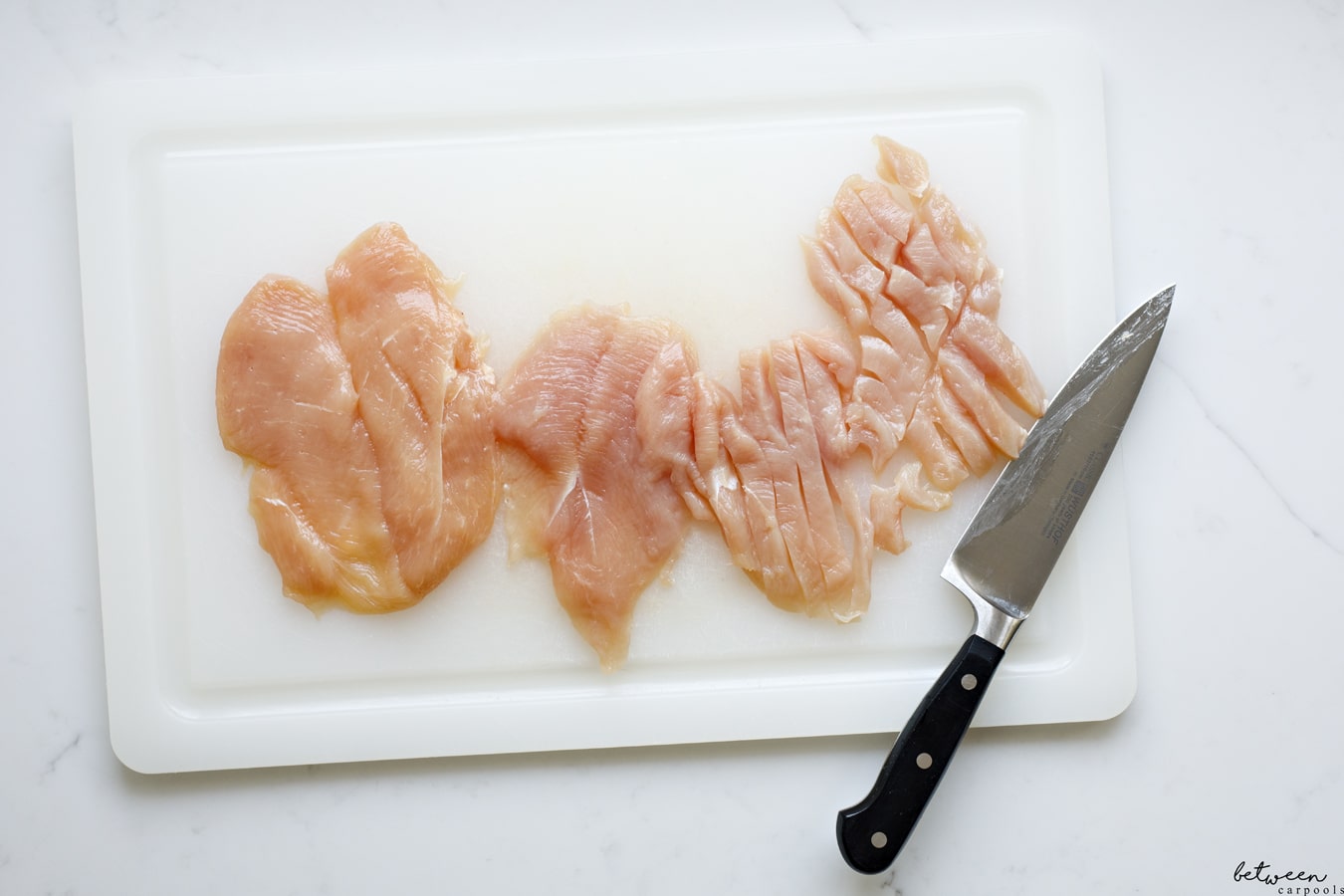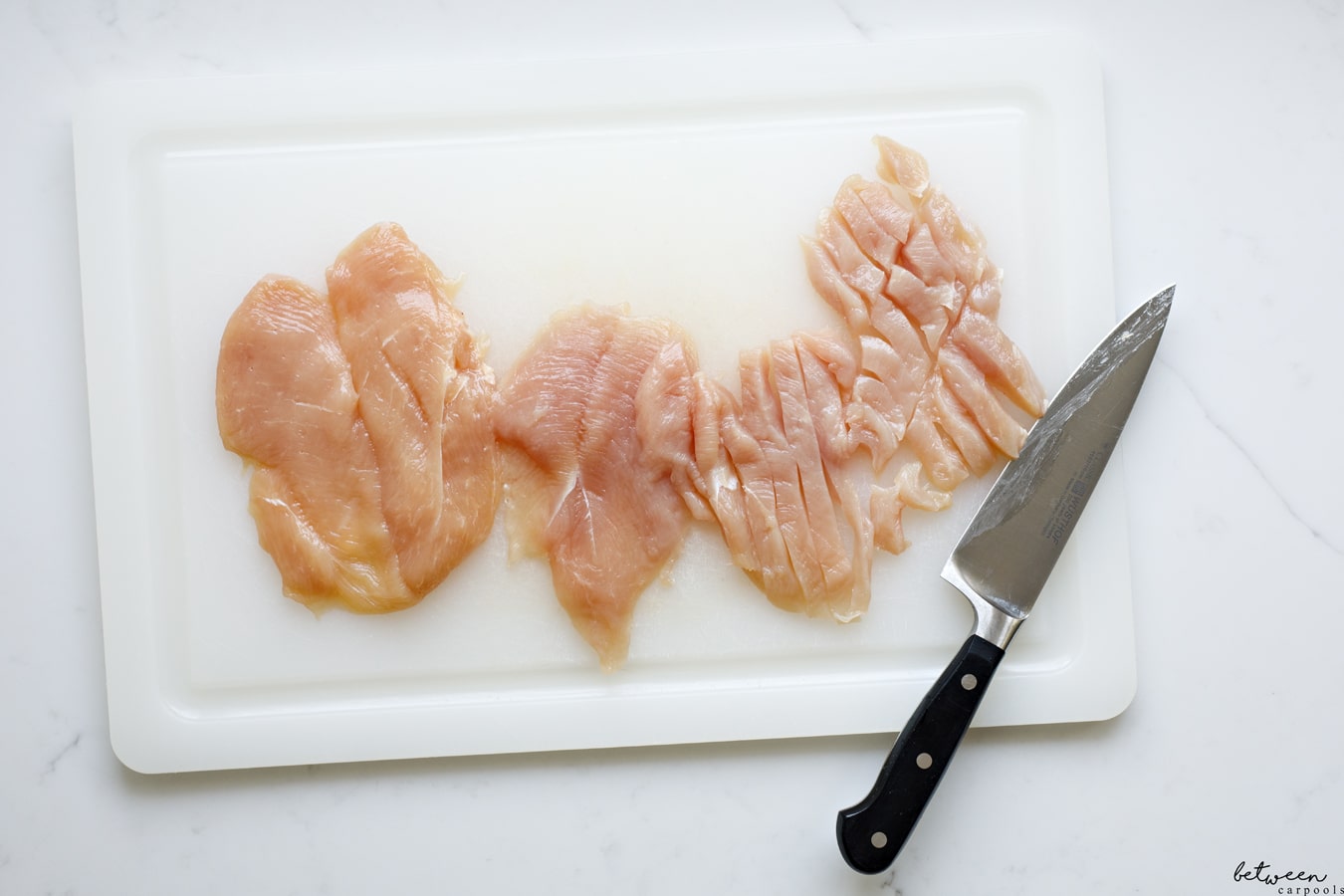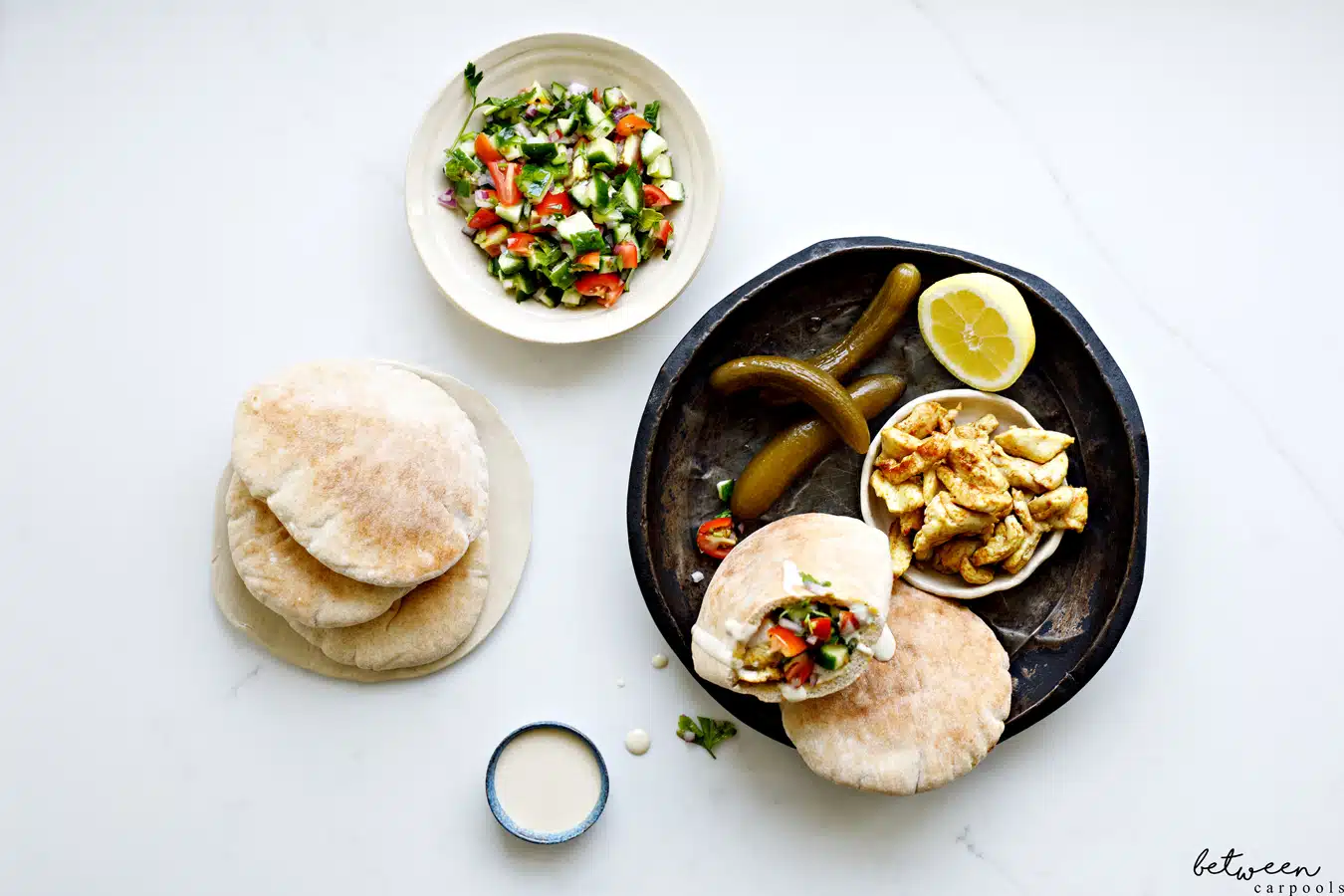 Cut chicken cutlets (thin sliced cutlets saves time, but isn't necessary) into small bite-sized pieces. 

Place in a bowl and drizzle with some olive oil and generously sprinkle shawarma spice blend (I like Pereg brand) to your family's taste. Younger children might prefer a milder flavor, but we love it pretty intense.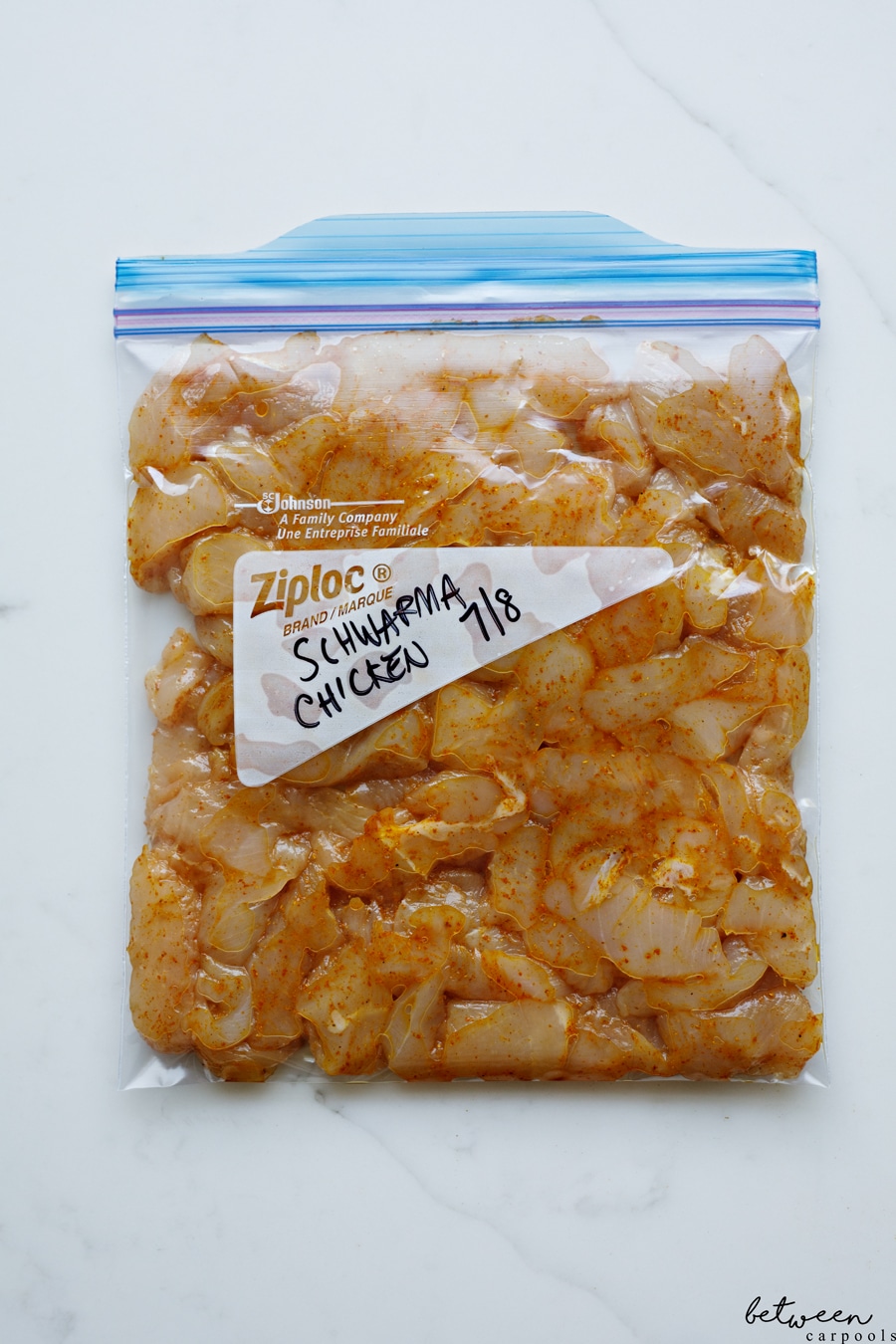 With a gloved hand, mix it all together very well and then transfer to a Ziploc freezer bag. Fill the bag with just enough to have one layer of chicken when flattened out. Freeze flat – that's important! This will allow you to pull the bag out of the freezer at any point and cook the chicken pretty much right away.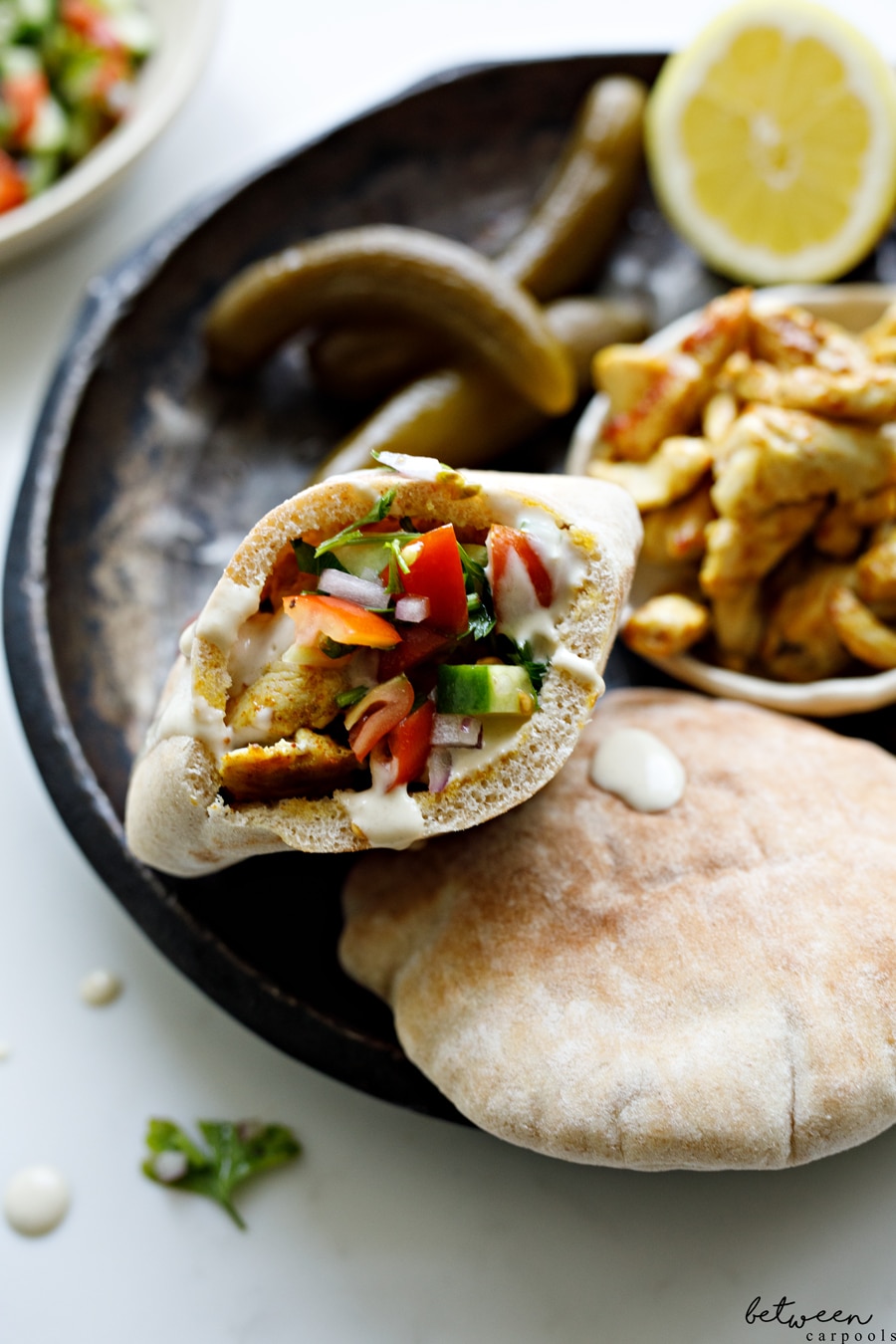 In the time it takes the chicken to cook – I use a well greased grill pan –  you can cut up some Israeli salad and with some techina (recipe here) from the freezer as well, you have a complete meal.