Add the always-popular poppyseed dressing and this skirt steak & mango salad is a guaranteed hit
In my Fresh and Easy cookbook, I shared one of my most popular chicken salads called the Duo Chicken Salad, complete with its poppyseed dressing. When my sister-in-law Devorah told me she had a new skirt steak & mango salad that used the poppy seed dressing, I was like, "I'm totally making it." Everyone loves that dressing and it's always nice to have a new salad to go with it!
Skirt Steak & Mango Salad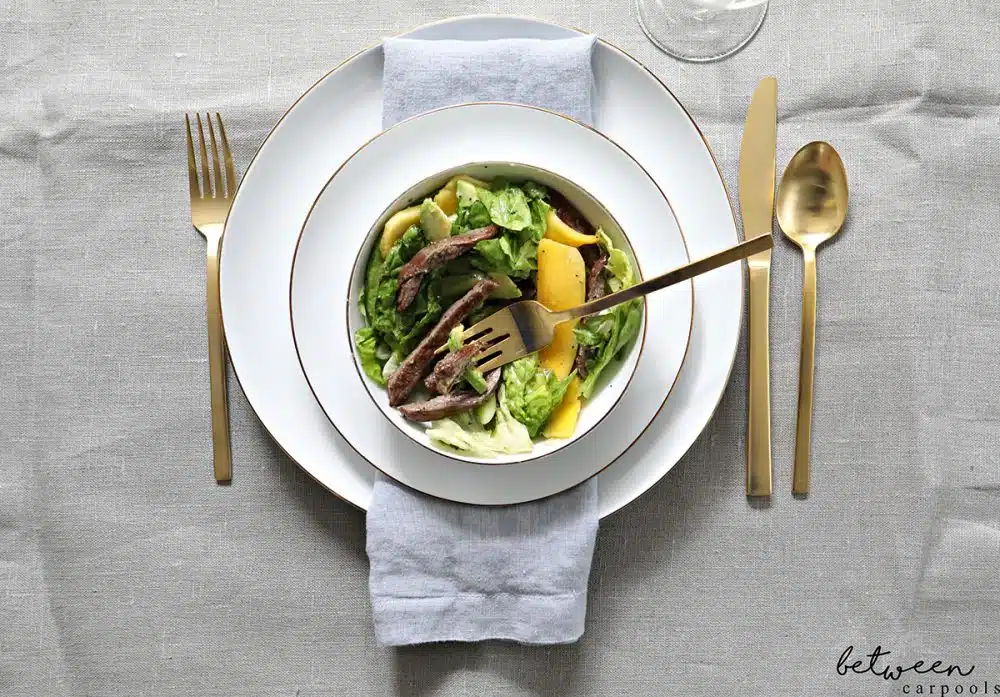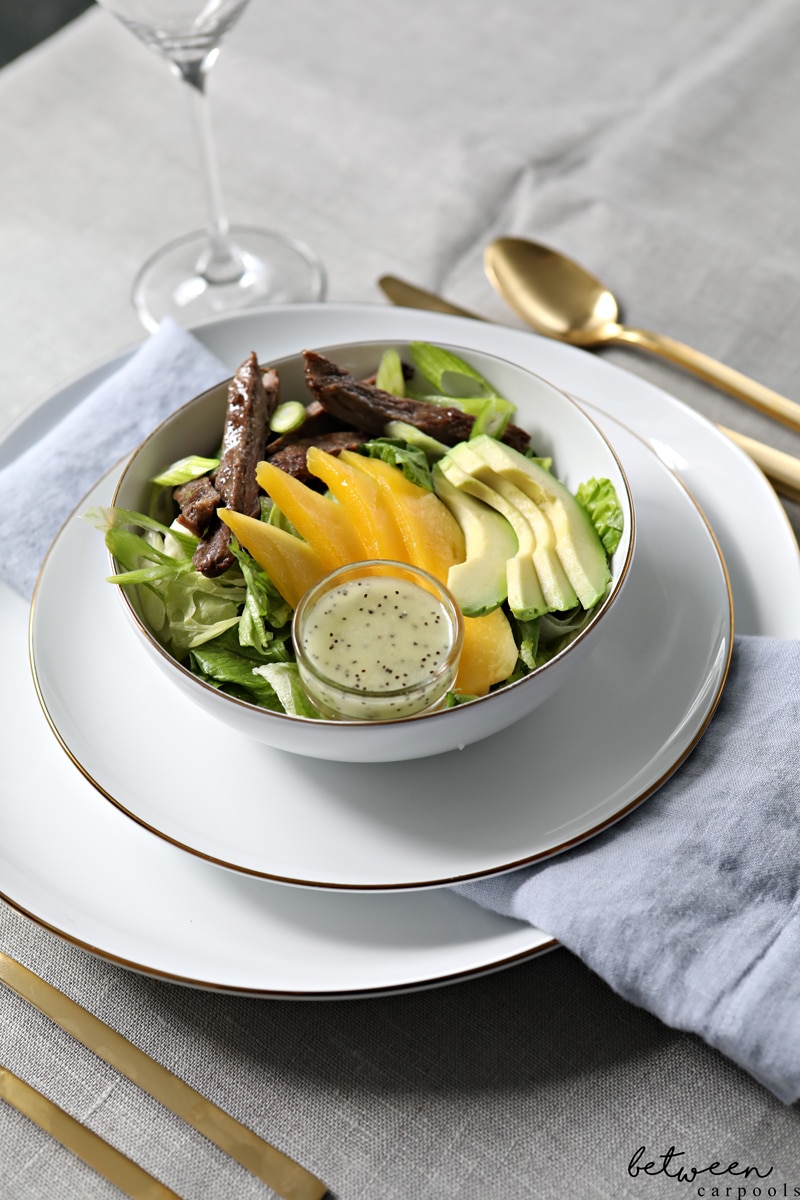 You can include any quick grilling meat in this salad, including London broil. I didn't include an quantity of steak as the meat can be stretched and you can include as little or as much as you want.

Skirt Steak & Mango Salad
Ingredients
Skirt steak
Black pepper, for sprinkling
1 (5 ounce) bag mixed or spring greens
1 avocado, diced or sliced
Mango, diced or sliced
3 scallions, sliced
walnuts, optional
Poppy Seed Dressing:
½ cup sugar or splenda
3 tablespoons chopped white onion
⅓ cup white vinegar
1 teaspoon salt
1 teaspoon mustard
1 cup oil
1-2 teaspoons poppy seeds
Instructions
Make Ahead: Prepare the dressing. Using a stick blender, blend sugar, onion, vinegar, salt and mustard. Gradually add oil until it's mixed in thoroughly. Add in poppy seeds. Refrigerate. If you are serving this in a large bowl as a salad in the middle of the table, you don't need more than half the dressing.
Soak the skirt steak in water for 10 minutes. Pat dry, then pound thin and season with black pepper only. Grease and heat a grill pan until hot. Add steak and cook for 3-4 minutes on each side. Let rest for 5 minutes, then slice thinly against the grain. Place in a container and refrigerate if not using immediately.
Before serving, toss all salad ingredients together. For individual appetizer servings, you can plate as shown in the photo.