The side dishes you'll make the most often in the least amount of time. These smoky red potatoes are definitely one of those.
Last week, we started up another round of 2-ingredient side dishes with these Balsamic Roasted Carrots. (And in case you missed them, there are lots more 2-ingredient sides on BCP  like these Maple Sweet Potatoes, these French Green Beans, this Butternut Squash Dish, and these Garlicky Roasted Potatoes? If you caught those, you know all about my desire to cook things that are super simple yet delicious nonetheless. Here's another!
Smoky Red Potatoes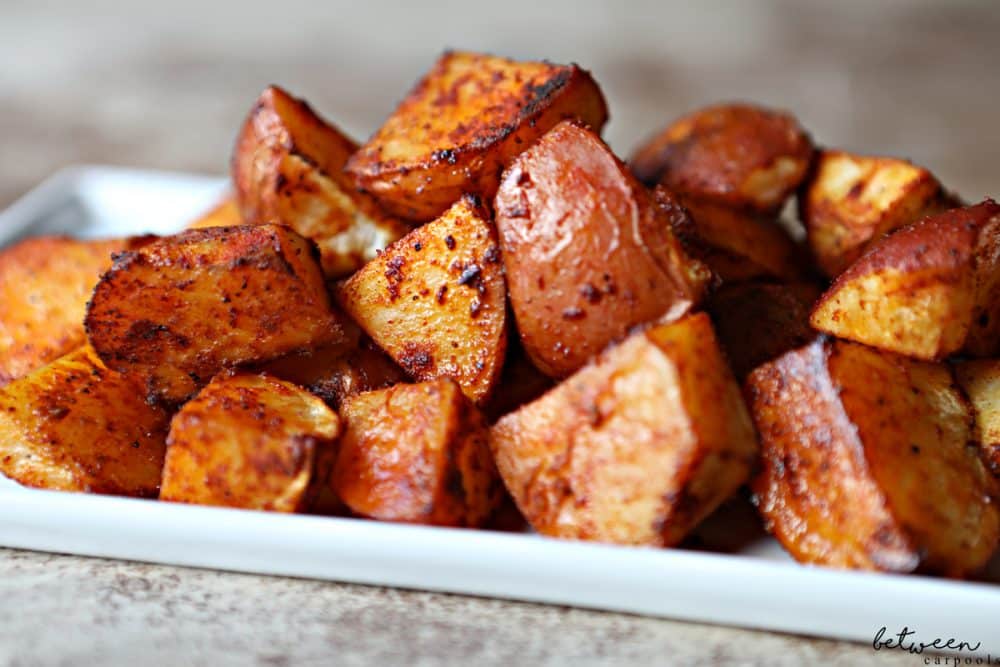 I have a little obsession with smoked paprika. The smell alone makes me happy. So last Friday I decided to try something new on my standard roasted red potatoes. After scrubbing and cubing them, I drizzled them with some olive oil (extra virgin is best here), sprinkled on some (by some I mean a lot) kosher salt, black pepper, and garlic powder. Then I added a liberal shake of smoked paprika—maybe about a quarter of a cup. Toss that up really well, and bake at 350ºF until fork tender—about an hour, depending on the size of your cubes. Try to remember to toss them around the pan a couple of times during baking.  Voila!