Do you skip making honey cookies for Rosh Hashanah because you don't love them so much? Well, you'll love these (and you'll probably love them all year too).
Remember the honey cookies of your childhood? You know the ones that come in the bag and have just the right soft texture? Well, now you can recreate them!
A few years ago, my neighbor Cipi shared a recipe for honey cookies. Since then, it's the first thing we make for the Rosh Hashanah season. We make a triple batch for the freezer and pull some out every time we need to make kiddush or a Laishaiv BaSukkah. Bonus is that they defrost really quickly.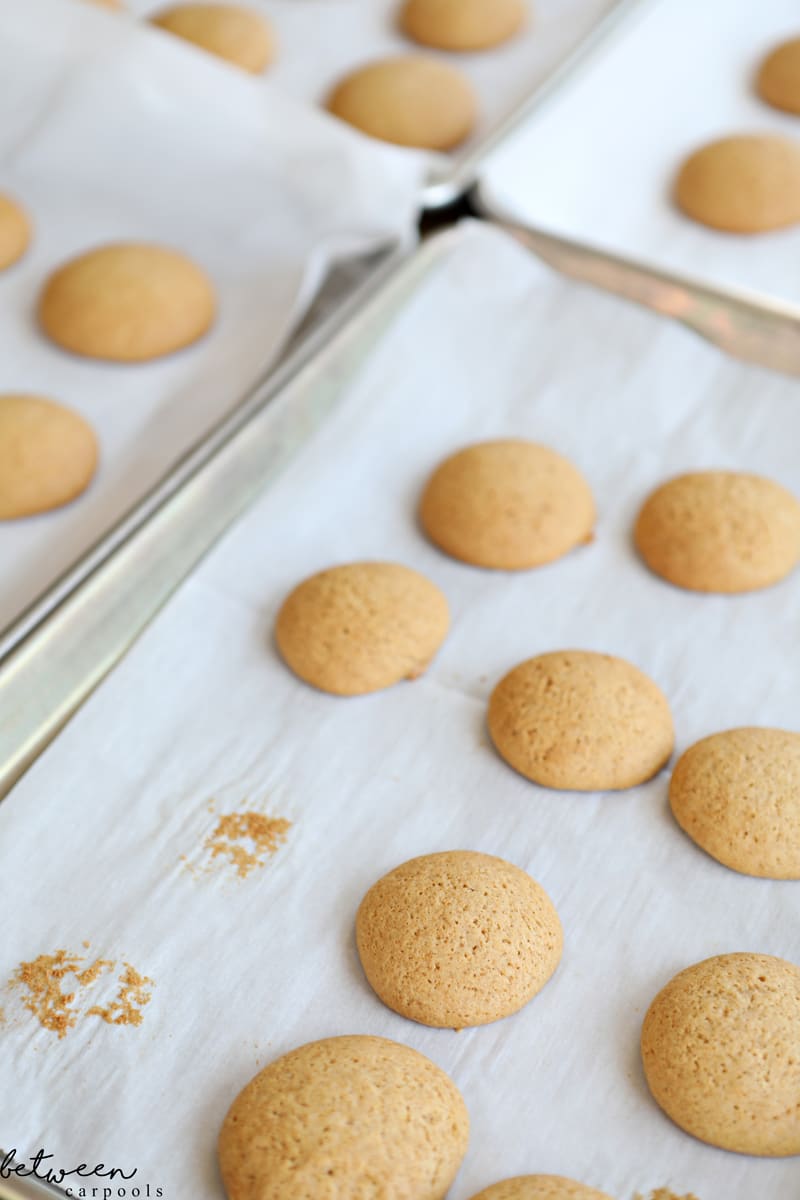 So when it was time to photograph and share this recipe with all of you, I called Cipi to track down the original source. She remembered that one of her children made these cookies in school and the teacher sent the recipe home with the cookies. The teacher had gotten the recipe from the mother of another student she'd taught. So the trail ran cold at that point. Due diligence was done but we'll just have to give the credit to Cipi R. And maybe you'll pass it on to your friends and neighbors and tell them you saw it here on Between Carpools!

Honey cookies
Serves:
70 medium cookies
Ingredients
4 cups flour
4 eggs
¾ cup honey
¾ cup sugar
1 tsp baking powder
1 tsp baking soda
¾ cup oil
1 tsp cinnamon
Instructions
In the bowl of a mixer, combine all ingredients.
Refrigerate dough for at least 30 minutes before forming cookies.
Meanwhile, preheat oven to 350ºF. Roll cookies into balls and place on lined baking sheets. Bake for 15 minutes.