Acai bowls are a breakfast that's worth waking up for. Blend, top, and enjoy!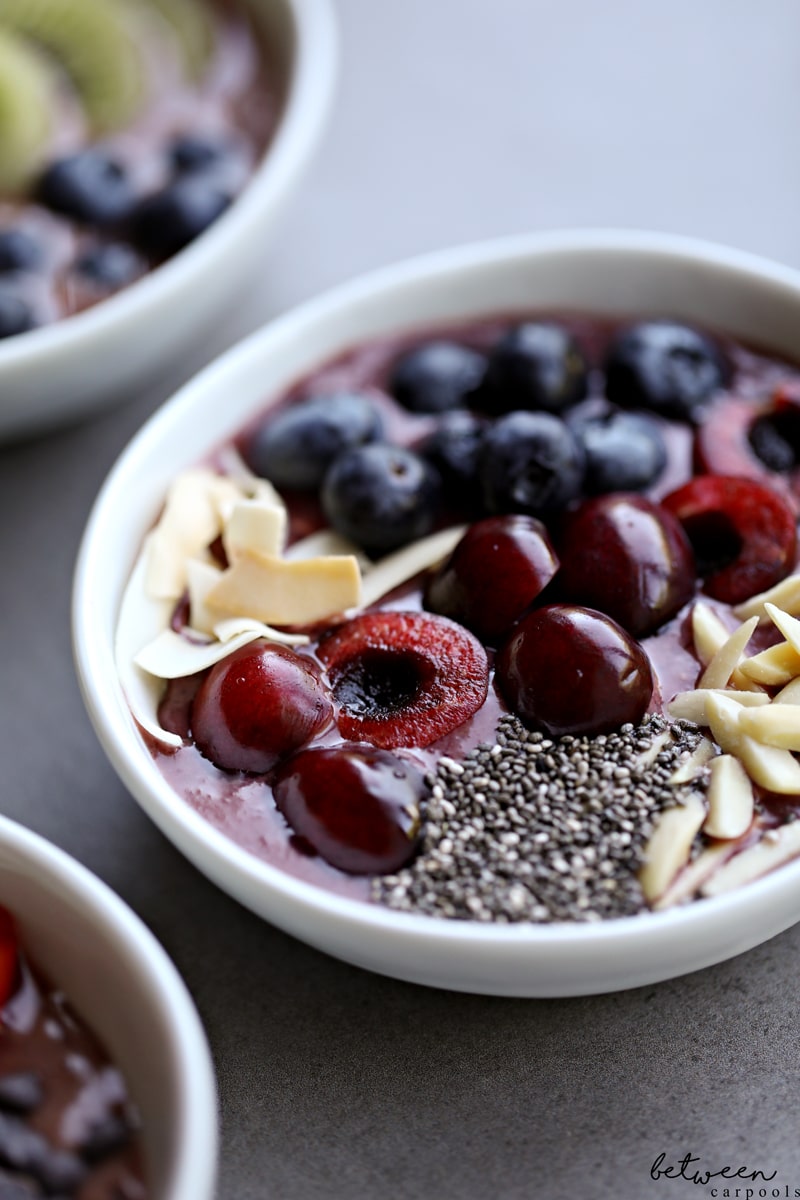 It all started when I spotted these kosher-certified Frozen Acai Packets at Wegmans. Then, Esti spotted a 12 pack (even better) at Costco.
Breakfast was about to get really exciting.
Acai bowls are really simple to make. They're basically thick fruit smoothies (almost as thick as sorbet) that you need to eat with a spoon. They satisfy your sweet tooth while keeping you full. Usually, Acai bowls incorporate some banana and just a bit of milk, soy, or almond milk to make it blendable.
I make my Acai blend with simply 1 packet of Acai, ½ banana, and some Greek yogurt. Esti keeps it pareve and doesn't like bananas so she blends her Acai packet with some frozen mango (let it thaw a bit first) and 1/4 cup almond milk as the liquid. 
You can use a little smoothie blender to blend and transfer to a bowl.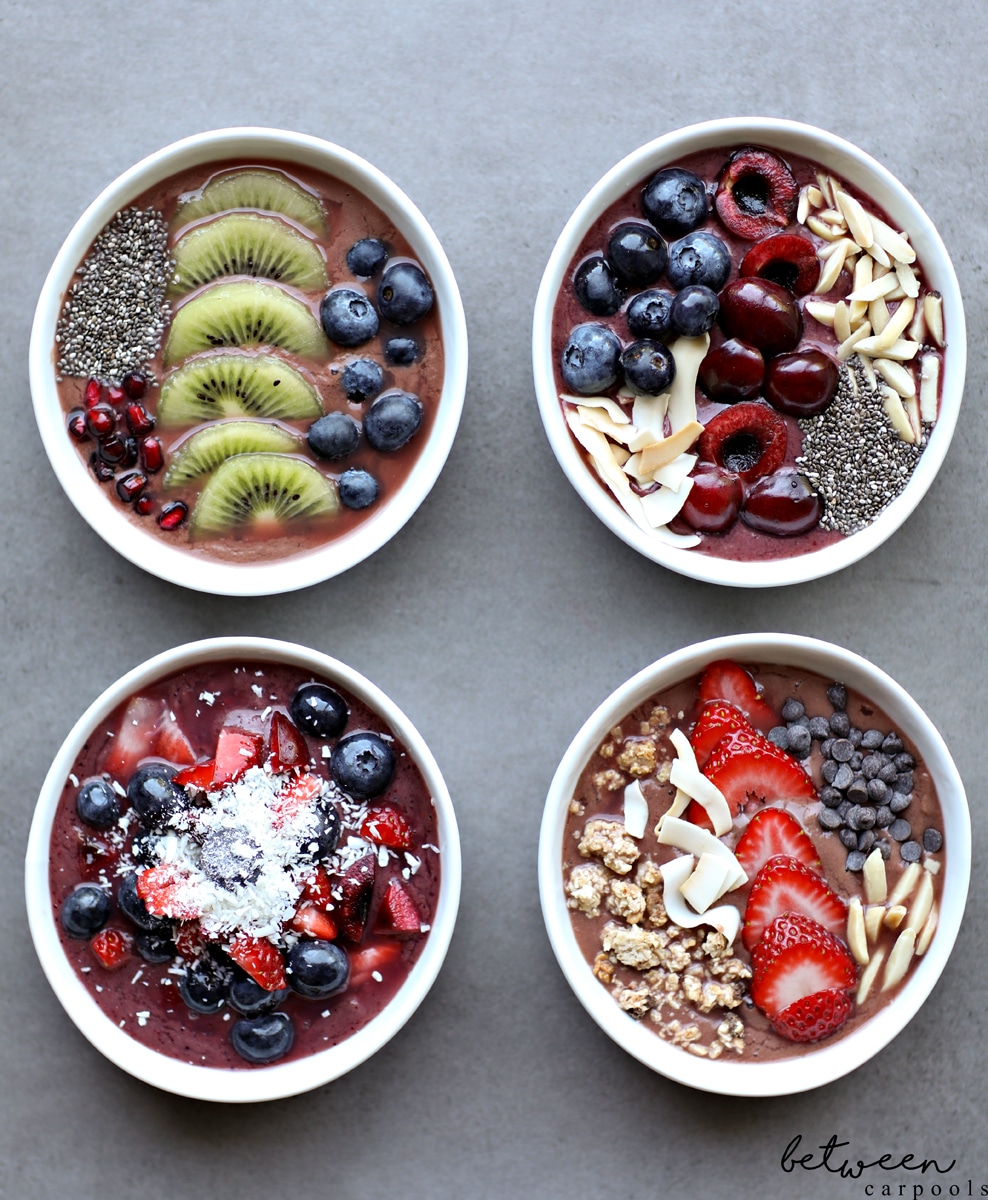 Now it's time to top them! When topping your Acai bowls, you want a variety of textures. We used sliced fresh fruit, chia seeds, coconut chips, granola, slivered almonds, carob chips, and coconut flakes. Every bowl can be as unique as your mood!
Now, what's the difference between an Acai bowl and simply a smoothie bowl? In an Acai bowl, there can be Acai and little else. Smoothie bowls incorporate a variety of fruits or vegetables (and that can or cannot include Acai) and they're usually thinner in consistency.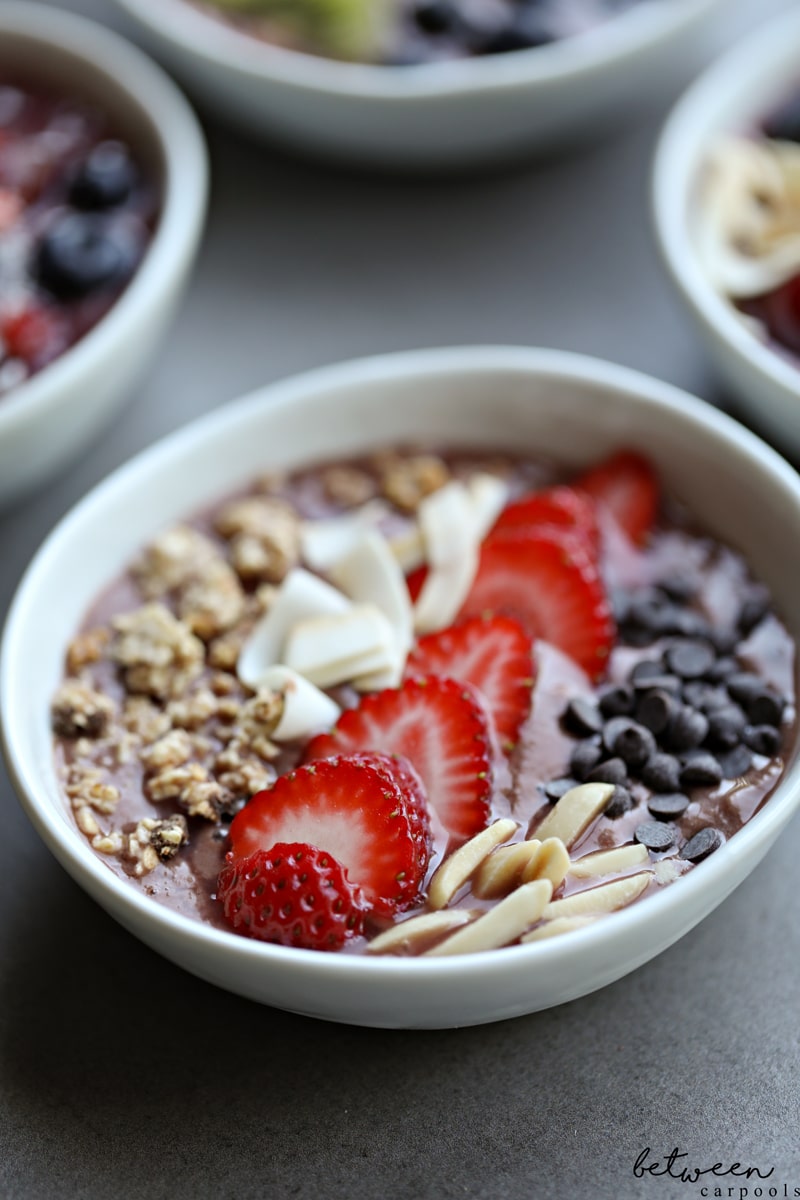 But whether you make a smoothie bowl with the fruits of your choice or the exotic Acai bowl, you're definitely going to enjoy breakfast.