Want to hear some good advice from moms who have raised twins themselves (and sometimes, multiple sets?). We asked lots of moms for their best advice on how to enjoy the best and get through the challenging parts. 
So, you just found out you are having….. TWINS!!! Oh my! Your heart skips a beat. Or two. And those butterflies? Those are real. 
You might, like many couples, choose to keep this between the two of you, for now. Or, for as long as possible. But, you still need some chizzuk. Someone to tell you "You are going to be ok. You can do this." 
So this is where we come in. The BCP older sister, right? While none of us are moms of multiples ourselves, we did the legwork for you and interviewed a few different moms so you don't have to. 
Here's what they said: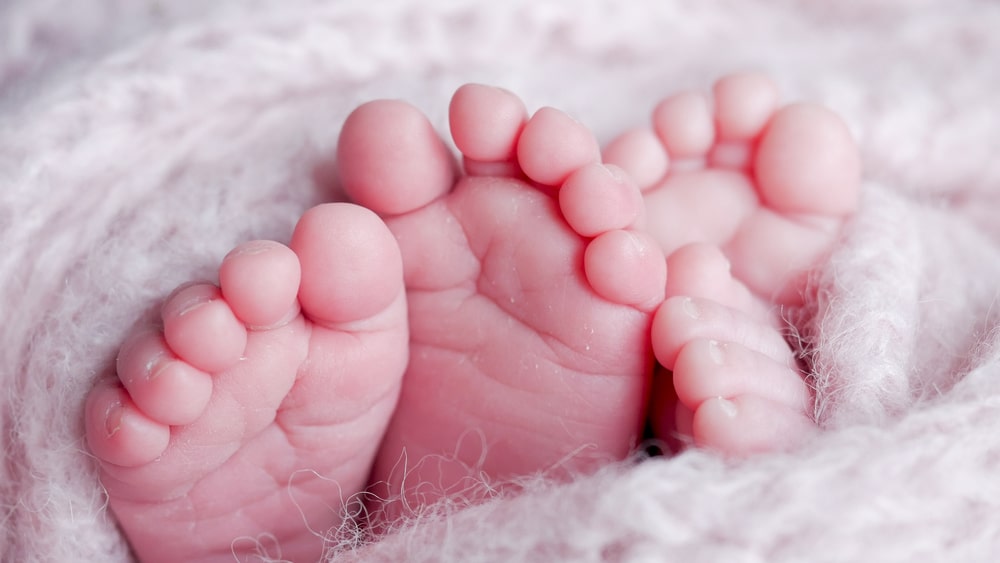 BCP: "What would you want to tell a woman who just found out she is pregnant with multiples? What would have been helpful for you to hear at that same moment?"
Mom of 3-year-old twins:
"I remember bursting into tears when the doctor told me I was pregnant with twins. I couldn't look at the screen. The doctor gently reminded me that I did not want to miss that moment, that I really should open my eyes and look at those two, strong heartbeats inside me. Once I saw that my entire attitude shifted and I just wanted to see them already and hold them both. I davened a lot. I still do. Twins teach you to daven. Because, what else can you do? I davened for a healthy pregnancy, I should be healthy, both babies should be ok and I should have the strength to raise them. 
You can do this! Hashem doesn't send you a task you cannot do. I truly believe that."
Mom to two sets of twins:
"Twins are the best thing in the world! I did it twice and enjoyed it so much. Twins have each other. Every child is a miracle but to watch a child develop,  in duplicate is a true miracle. Twins are such a strong bond, a unit. It's amazing to witness that."
Mom to two sets of twins, 13 years and 8-years-old:
 "You are so, so lucky!  and I know you are probably freaking out right now… it's scary. But remember Hashem gave this to you, and it's an opportunity most people don't get. It will be fun, you'll see.
Do try to share the news with someone because you will need all the support you can get and you might have to rest more and get more help. So it's good if someone can be there for you. 
Also, if you know someone with twins, call her. She will know how to make you feel better about what's coming. And she will keep it to herself."
Mom to 6-year-old twins:
So many people told me this mantra,  "Double the work, triple the nachas" and I found it to be so true. 
There's really nothing like the experience of bringing up twins. Some days are hard but it's really an amazing experience. The way they interact from day one; it continues throughout life. There's definitely an extra connection and I'm so glad I get to witness it as a parent.
Mom to 5-year-old twins: 
"For now, look forward to the adorable matching outfits and the built-in company those kids will have. You have nine months to get used to it and plan the best way for you to manage this. 
If you are blessed with a supportive family tell them sooner rather than later. Don't keep it a secret – they'll be the best support system, they'll help and want to be there for you – let them. It's not a journey you are meant to do by yourself, not even during the pregnancy."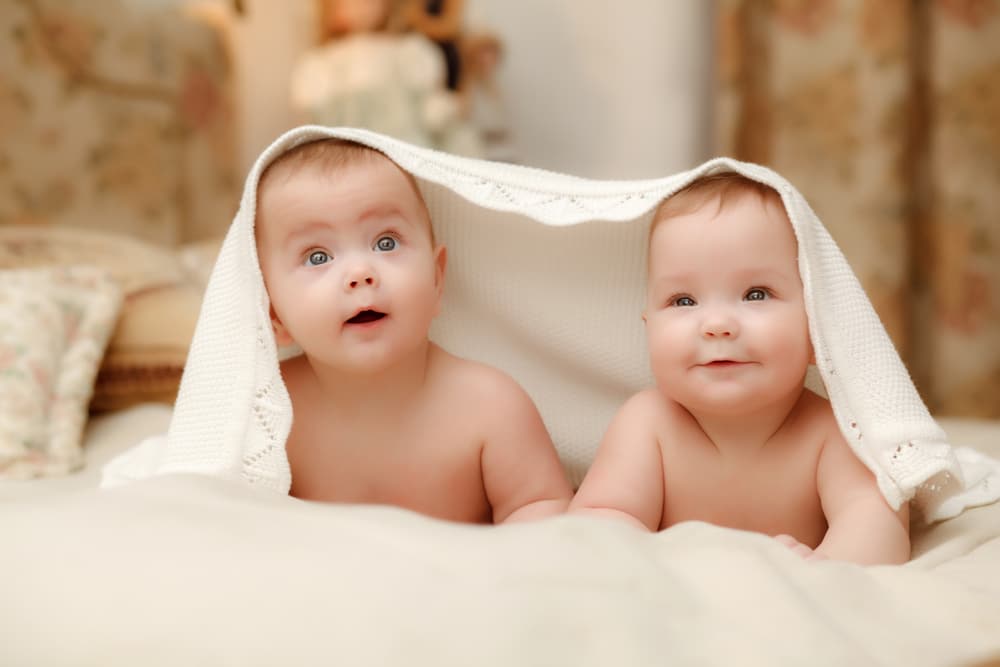 BCP: "Now that you are looking back, what is the best advice you can give?"
Mom of 3-year-old twins:
1- You have to be chilled–especially if you have a type A personality. I had twins, child 2 and 3. When you have one kid you can be on top of everything. You just can't with twins–especially when you have 3 under the age of 3 (like I did! Phew!). There will be crying and there will be chaos and the house will be messy and you just need to embrace it. You cannot be hard on yourself. 
2-Accept all offers of help. I got suppers for a month. It was really helpful. If someone offers to take your older kids–say yes. Every little bit helps. 
3- Make time for yourself. Get a sitter and go out for dinner. When my twins reached a particularly hard stage, my husband and I implemented a monthly outing. It makes you remember you're an adult and not just a parent of twins. I organized outings with my friends too. I made it a priority. 
Mom to 6-year-old twins:
1- Learn to accept help. No such thing as not your type. It's not the time to be a super mom. Accept any help that is offered. Don't be a hero. I remember once I had a day that I had no help; I believe it was New Years' and my help didn't show up. Someone offered to come by for 2 hours. I said, "Oh, please, I'm fine" but she insisted and came over anyway. I remember so vividly being able to step out and getting some errands done. It was so healthy. I came back refreshed and energized. 
2- I used to not be so into schedules. But with twins, you must adhere to schedules. Otherwise, you will be feeding them all day. Twins have to be on the same schedule. It's hard because sometimes you will have to wake up a sleeping baby to feed him, because the twin is doing that. But it's worth it. If they eat at the same time, hopefully they get to sleep at the same time, and you get to have some time to relax. Otherwise, it's just constant work. So wake up that sleeping baby, you'll see. After a while, they will have the same schedule and it will be easier. 
Even a 9-year-old will be a great help with this. You do need another person but even a child is enough. 
3-  Another mantra that stayed with me"You want to enjoy it. Not just survive it." Someone told me this line and it really resonated with me. Try to find ways to make things work. Get the help you need. Figure it out. Keep this sentence in mind. 
Moms of 2-year-old twins.
1- Firstly, accept that certain standards of perfection that you're used to pretty much go out the window. It's ok to make mistakes, to have messy, emotional days, and it's not an indication of your abilities as a mother in any way. Secondly, and probably most importantly, you must accept help. Whether you are fortunate enough to have hired help, or you ask for extra assistance from your husband, kids, or extended family, there is no shame in admitting that you can't do it all on your own.
2- Accept that you will make mistakes. Promise yourself that you will do the best you can, and, when a strategy does not work, you will fall back, regroup and try again. Franklin D. Roosevelt said it well: It is common sense to take a method and try it, if it fails, admit it frankly and try another. But above all, try something!"
3- "Constantly remind yourself that you will sleep again. You will eat a full meal again. While it's still warm too! You will get dressed again. This is temporary and it's a blessing." 
Mom to 5-year-old twins: 
"Start saving up today. You have 9 months to save money for a nurse. If anyone asks you "What do you need?" forget about the Bugaboo. Ask parents and in-laws for as much hired help as economically possible. Having help is the difference between making twins a difficult time and bliss. Spend every dollar you can on good help. The nurse doesn't mean you don't have the kids until they're two or you go back to your first life. Not at all. It means you get to enjoy the perks of twins, and only that, without the crazy hardship. On Friday night after lighting, I would stroll with them around the block. Everyone loved to see and hold them. I was rested and happy and proud and only had this part of them! I had no disconnection. Not disconnection but I wasn't up at night again and again and I could run the errands feed the family and have them or one of them at a time when I wanted."
Mom to two sets of twins, 13 years and 8-years-old:
1- Treat your twins as individuals. They will always be twins. The twin part comes naturally, you dress them the same, they sometimes really look the same…See how they are growing and developing, see what each one needs as an individual. Treat them as individuals. 
2- Accept all help. And you have two hands. Stay calm, you can do it. You have the strength to raise them, don't doubt it. 
Mom to two sets of twins:
"My pediatrician told me: you can fall into the trap of comparing them. They are no more similar than two siblings that share the same address. Just because they were born at the same time does not mean that they will share the same milestones. That advice stopped me from comparing them. Always look at them as individuals. "
Mom of two sets of very active twins:
"You might find it funny but I don't own any chairs. Sure, I own them, but they are in my basement ever since my twins were born. BH, my children are active, and in no time a chair is a tool to climb onto the table, on the counter, onto a shelf… the list goes on. I now have some folding chairs in a closet and we pull them out as needed!"