Keep these delicious roll cakes in the freezer
Roll cakes are very popular on Pesach and for good reason. When there's so many meals and desserts to serve, often you want to pull out the cake you served yesterday. No matter how many times you slice a roll cake, it always looks complete and new.
The mousse will make more than you need for this cake. You can half that part of the recipe, or make mousse cups with the extra!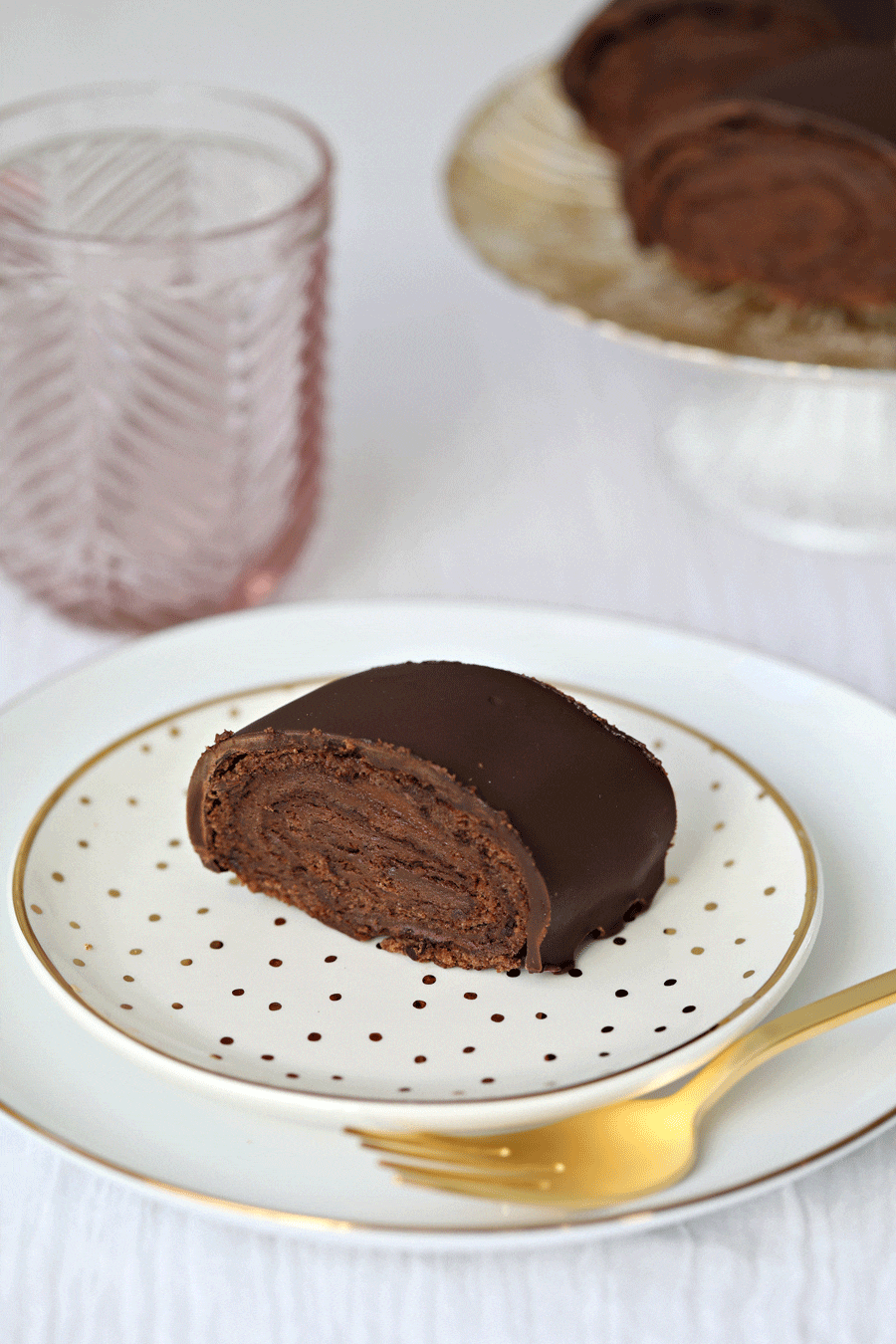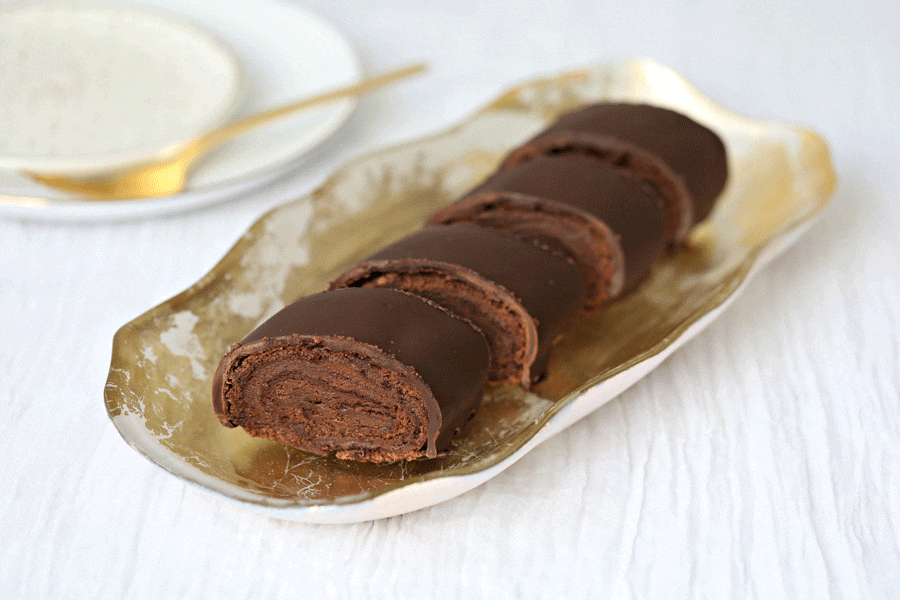 Chocolate Mousse Roll Cake
Ingredients
Cake:
10 eggs, separated
1½ cups sugar
3 tablespoons potato starch
7 tablespoons cocoa
2 tablespoons vanilla sugar
Famous Chocolate Mousse:
8 ounces chocolate
2 tablespoons instant coffee
⅓ cup boiling water
8 eggs, separated
½ cup sugar
1 teaspoon vanilla
Instructions
Preheat oven to 375ºF. Line 2 baking sheets with parchment paper.
Prepare the cake. In the bowl of an electric mixer, beat whites until stiff; remove from bowl and set aside. Add egg yolks to the bowl of an electric mixer (if your mixer had a paddle attachment, switch to it here) and beat with sugar until thick. Add potato starch, cocoa, and vanilla. Fold in whites.
Pour batter onto prepared sheets and bake for 15-17 minutes.
Meanwhile, dust 2 clean towels well with cocoa, sifting it over with a sifter. Flip cakes over the cocoa. Very carefully peel parchment paper off the cakes, from each edge inward towards the middle. Dust with additional cocoa and roll up lengthwise. Let cool.
Meanwhile, prepare the mousse. Melt chocolate. Dissolve coffee in boiling water and stir into melted chocolate.
In the bowl of an electric mixer, beat egg whites until stiff. Remove from bowl and set aside.
In the bowl of an electric mixer, beat egg yolks until thick. Add sugar to yolks while beating. Add chocolate/coffee mixture and vanilla to the yolks. Fold in whites.
Assemble the cake. Unroll the cakes and spread with some of the mousse (about half). Freeze until hard. Spread desired glaze over cakes and let set. Garnish as desired.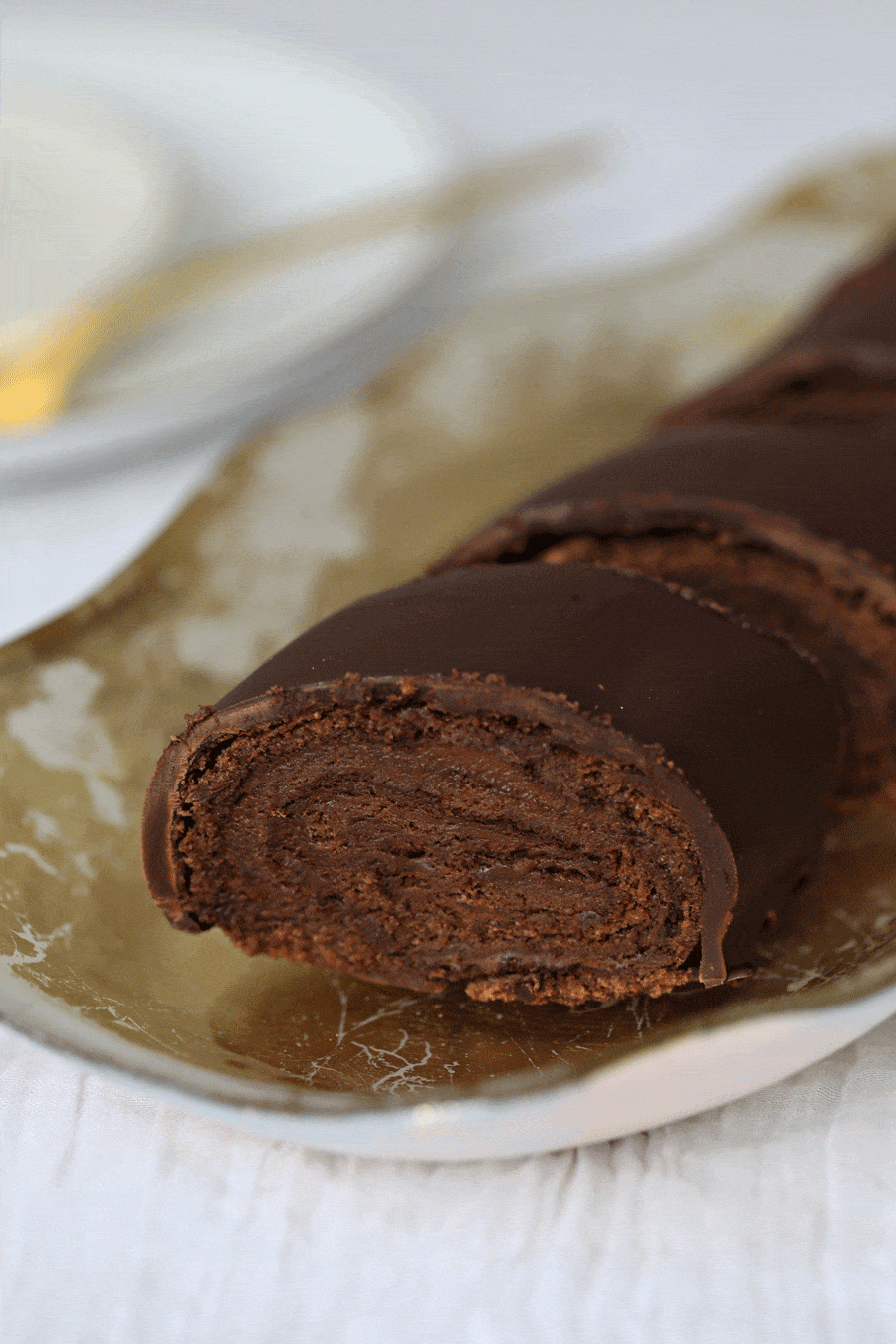 Margie's Tips for Making a Successful Roll Cake
When the cakes come out of the oven, run a knife around the edges before flipping.
Make sure the towel or parchment paper you are flipping the cake onto is dusted fully in cocoa powder.
After spreading the mousse on the cake, roll tightly and then wrap tightly in plastic wrap. Freeze for 6 hours or overnight. Then decorate as desired (coat in chocolate or spread remaining mousse on top; cut on a diagonal for nicer presentation.)
If you aren't a strong coffee fan, you can substitute the coffee mix with chocolate or hazelnut liqueur.