Could fritlach get easier? Not easier than this. Try this 5-minute version.
Fritlach are thin, fried strips of dough and while they're certainly easier to make than doughnuts, we wanted an even easier version. Perhaps our grandmothers wouldn't be happy with our nontraditional method, but gone are the days of painstakingly rolling out dough as thin as possible.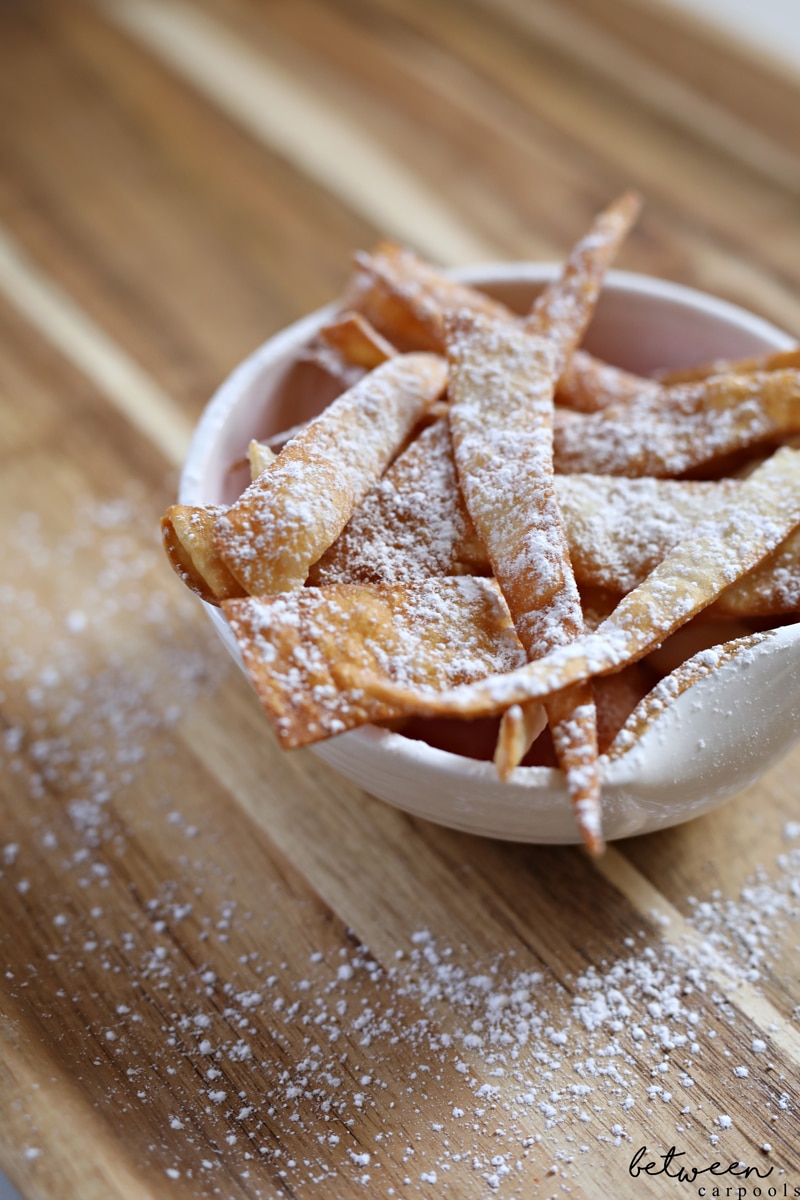 That's because these are made out of…wraps!
Simply slice wraps into strips or triangles. Deep fry (it takes less than a minute). Then drizzle with a blizzard of confectioners' sugar.
Very tasty!
Have you seen these fun games for your Chanukah party yet?