The only downside? It has so many uses, you might need a few of these battery packs.
I was stranded in an airport (pre-Corona days, when travel was something we still did) waiting to get onto a flight after mine was canceled. Very annoying.) 
To make matters worse, my phone battery was dangerously low. I needed a battery pack. I turned to one of those kiosks they have all over the airport and surrendered to what was sure to be a bad purchase and a ripoff. The guy behind the counter recommended this iWalk portable charger and assured me that I will be thrilled with this battery pack and I will never need another one. I remember thinking "Yeah, right" but was in no position to argue or even care. I just needed some juice and fast.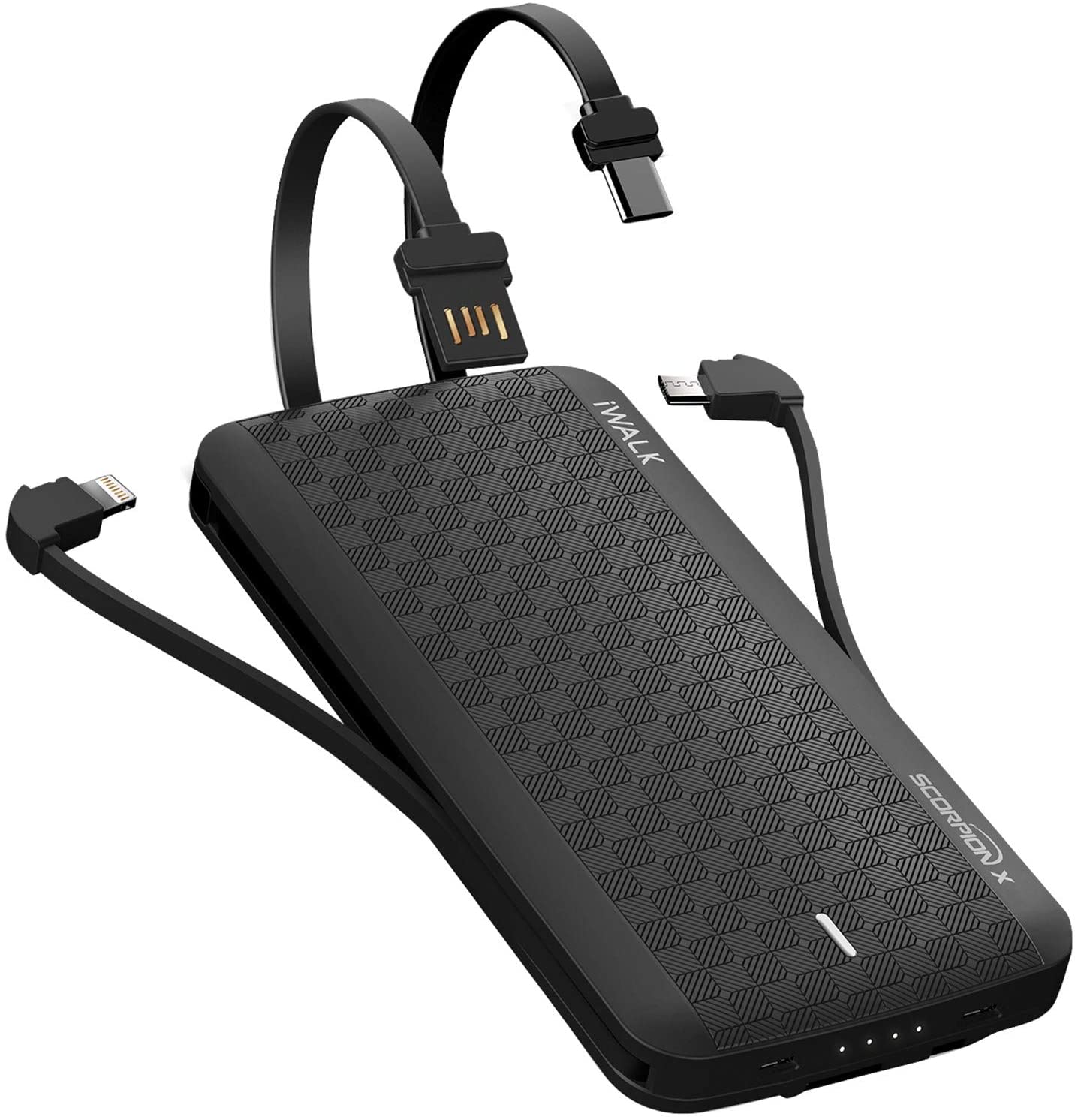 Well, I have to admit, he was right. After using this charger pack on this trip, and for a few weeks thereafter, I realized this is by far the most useful one I ever owned. (Of course, it's also way cheaper online than what I paid at the airport!) So much so that I subsequently bought another three to have on hand. These are perfect for camp, travel, or to keep in the car. 
What makes this battery pack so much better than other battery packs? 
For starters, it's slim. It has lots of juice, yet it's not a bulky thing to lug around. It's throw-it-into your-pocket book (even an evening bag) type of slim.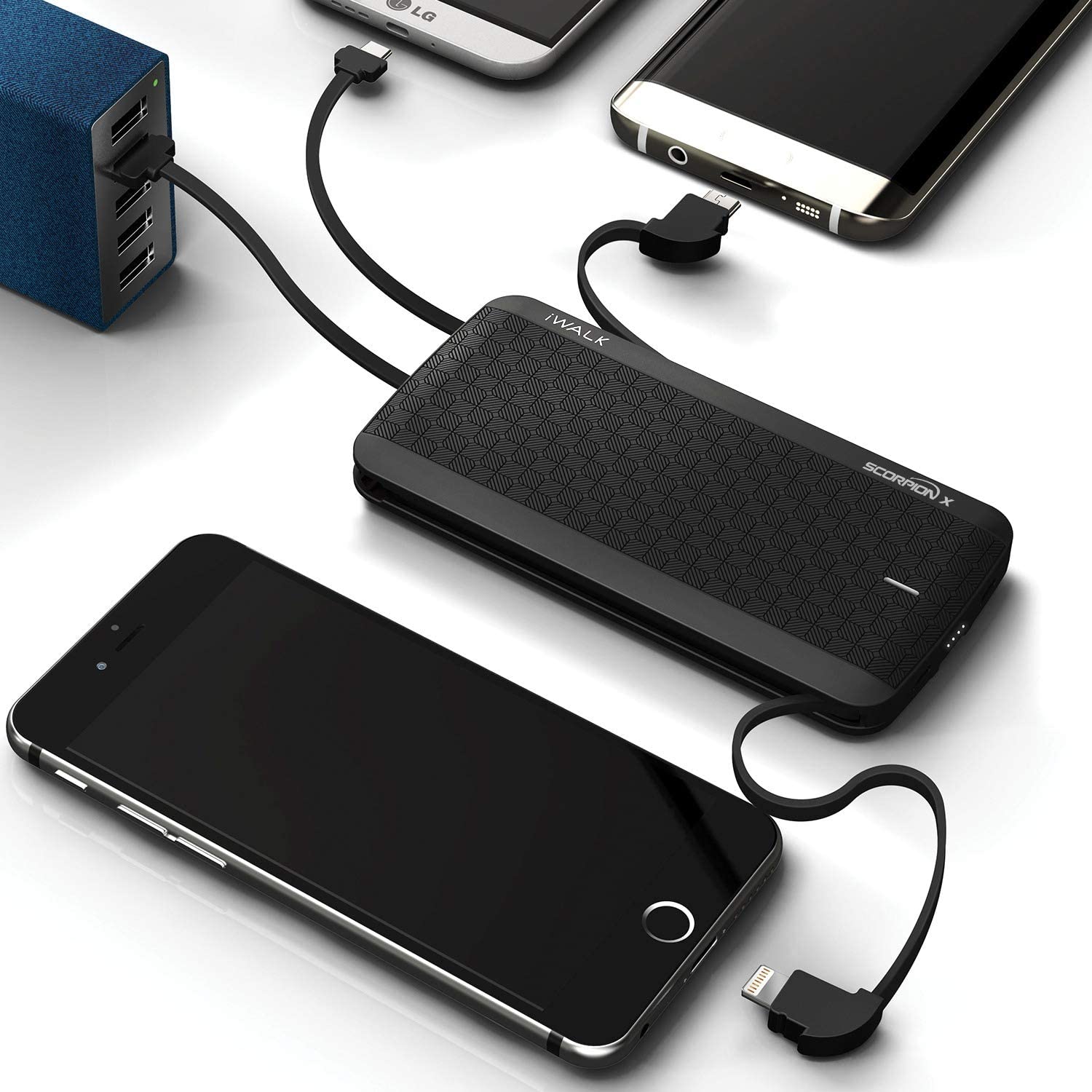 Next, you have all the wires you need in one easy spot: The Lightning cable for Apple devices, Type C cable for the newest Android devices like Samsung Galaxy Note and S-Series, Micro USB cable for traditional Android devices, and standard USB cable for recharging. Basically, in English: use it to charge your iPhone, your AirPods, your Samsung phone, your kid's LeapFrog, and even a Nintendo Switch! Now we are talking.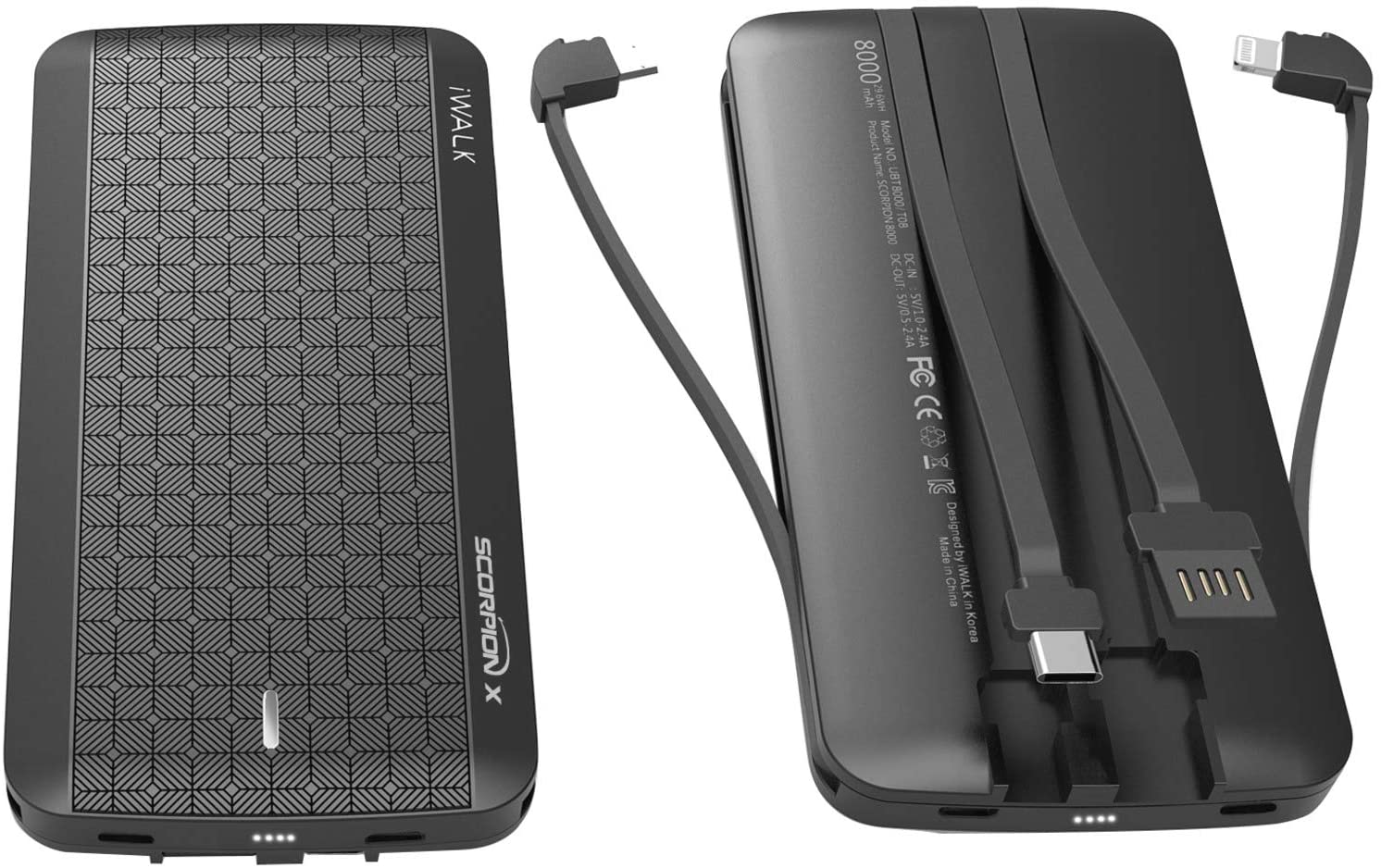 The wires are neatly stored inside the case, making it neat and easy to use. The only downside? Everyone in the family will love it and want to use it.
So get a few.