Miss your cholent over Pesach? You'll look forward to this Yapchik instead all year.
Nothing brings back memories like this Pesach Yapchik cholent. When I was growing up, I remember my siblings and I would fight over the crust. We waited to enjoy this all year!
Recently, when talking to my BCP friends about Pesach cholent, I brought up this tradition. No one seemed to have heard of it! But still, I was hesitant to share because it doesn't really look so pretty… how would we show it? 
But, somehow, I was convinced. So there I was, a month before Pesach, cooking up this Pesach Yapchik. My kids enjoyed it for a regular weekday dinner on the day of the photoshoot… and they also fought over the crust! Which reminded me why I'm sharing this in the first place.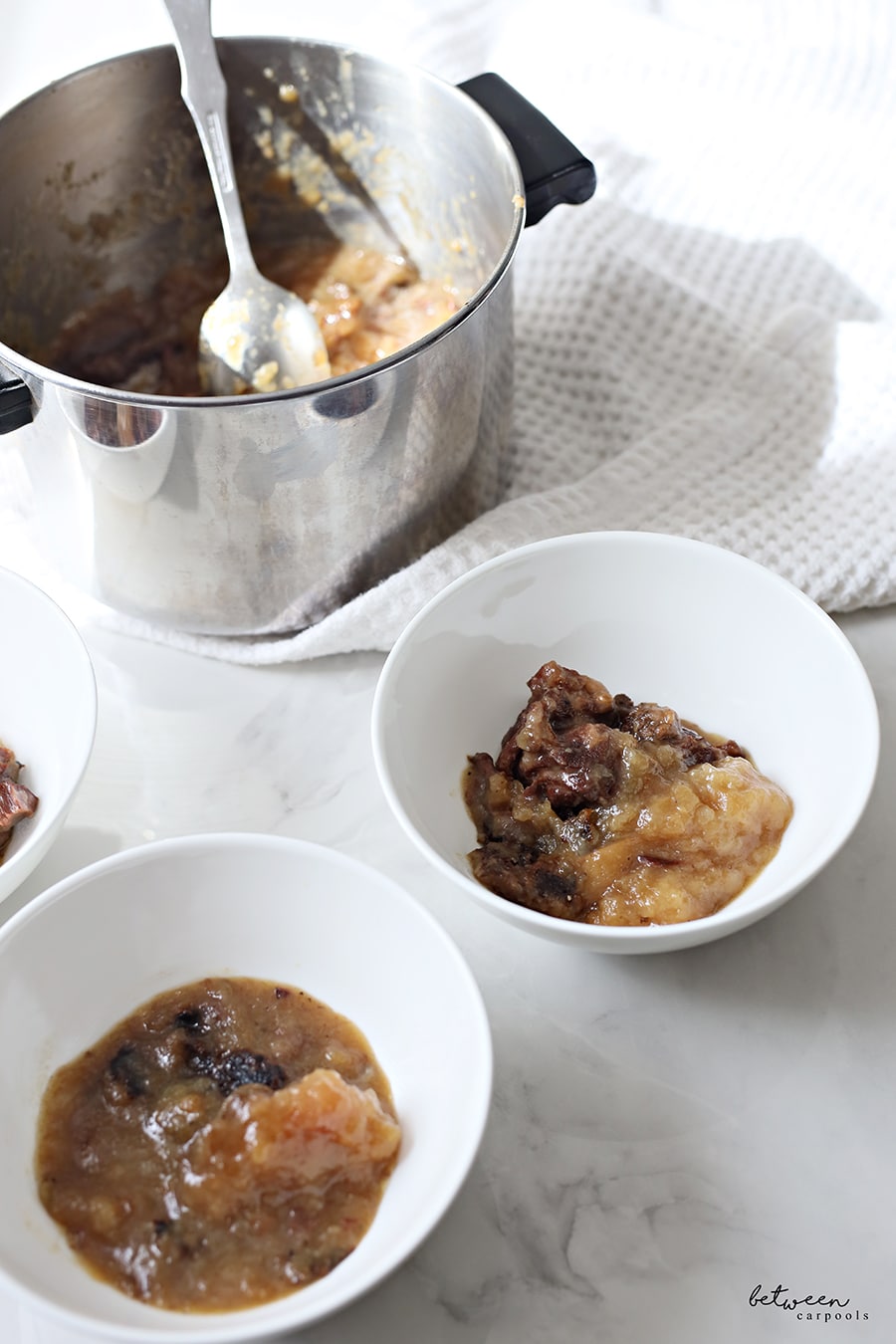 Note – Because this cooks all night on the fire/blech, I recommend using a heavy pot. The one I used here for the photoshoot is not the correct type. 

Pesach Yapchik
Ingredients
1-2 tablespoons oil
2-4 pieces bone marrow
10 potatoes, peeled and grated
1 tablespoon salt
¼ teaspoon black pepper
strips of flanken
4 cups of chicken stock/soup
Instructions
Heat oil in a heavy pot. Add bone marrow.
Combine potatoes and spices and pour mixture over bones. Add flanken on top. Cover and cook for 2 hours over medium heat. This forms the crust.
Add chicken stock (I fill a 2 lb container so it's easy to measure). I add half the amount and let it cook out, then add the rest an hour or so later. Keep checking to make sure you have enough, lifting the crust to let the soup run under it. Cover and cook on low heat until Shabbos afternoon.