Arrange flowers like a pro…and you don't even need a vase. Get some floral foam, and you're good to go.
Did you know that you can create a vase out of almost anything in your home? Like that lucite kokosh cake holder that's sitting empty because you didn't bake kokosh cake? Or even the breakfast bowls that are stacked in your cabinet (perfect for when you want lots of smaller arrangements in matching bowls).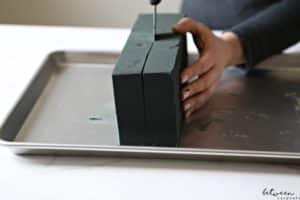 To start, you'll need some "oasis" floral foam. You can get this at any floral shop or online (beware: it's overpriced at craft stores!). To start, soak the foam. You know it's ready when it sinks to the bottom.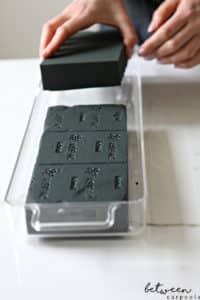 Then, cut it to size and place it in your dish.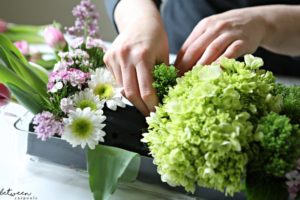 Cut your flowers, long enough so the stem sits in the foam securely.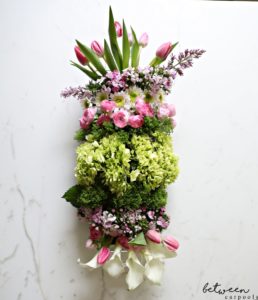 In this arrangement, we put the florals in rows, with longer stems at the edges.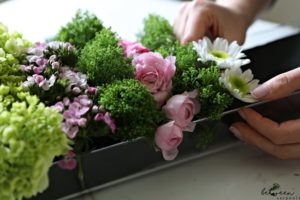 Use what you love! Rows always work; neat, up to date, and looks great on any table!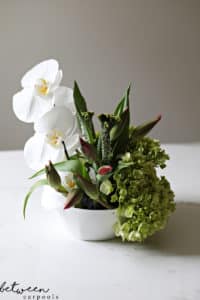 Isn't this cute? We used a regular breakfast bowl to make this little one.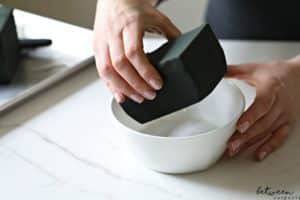 Insert your oasis then your flowers.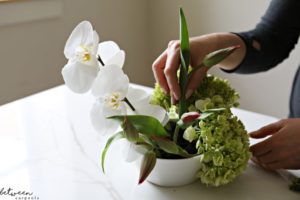 This one has some hydrangeas, an orchid, and tiger lilies. Make arrangements using multiple bowls and use them on different tables or group them together (and if anyone wants cereal the day before Shavuos, well, that's too bad).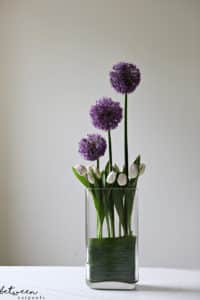 Like a geometric modern look?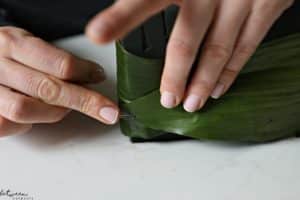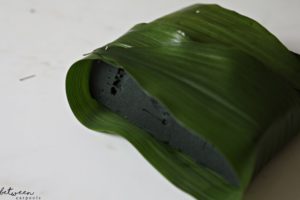 Cover your oasis with a leaf, secure it with a pin, and stick it into a glass vase.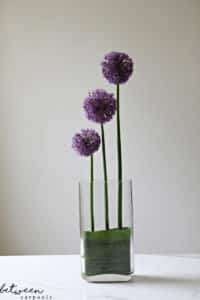 Cut three different stems of flowers to three different heights and stick them in, in ascending order.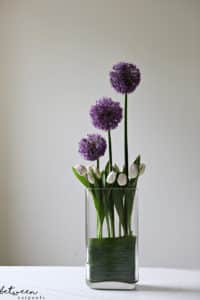 Fill up the vase with another type of flower at a lower height and enjoy!
Flowers shown are from Global Flowers in Howell, NJ. Follow them on instagram @globalflowershowell for great ideas, inspiration, and the freshest selection around.
For tips on keeping your flowers fresh and beautiful, check out this post.