Looking for the perfect side you can simply pull out of the freezer? This rice dish couldn't be easier. 
Everyone always needs a good side dish. Especially on erev Yom Tov, with many many meals coming up, the urge to diversify and keep things pretty and different is real. This rice side dish does that and more. It is seriously delicious, easy to prepare, pretty enough that it will give that oomph next to that plated brown roast and, get this, it's FREEZER-FRIENDLY!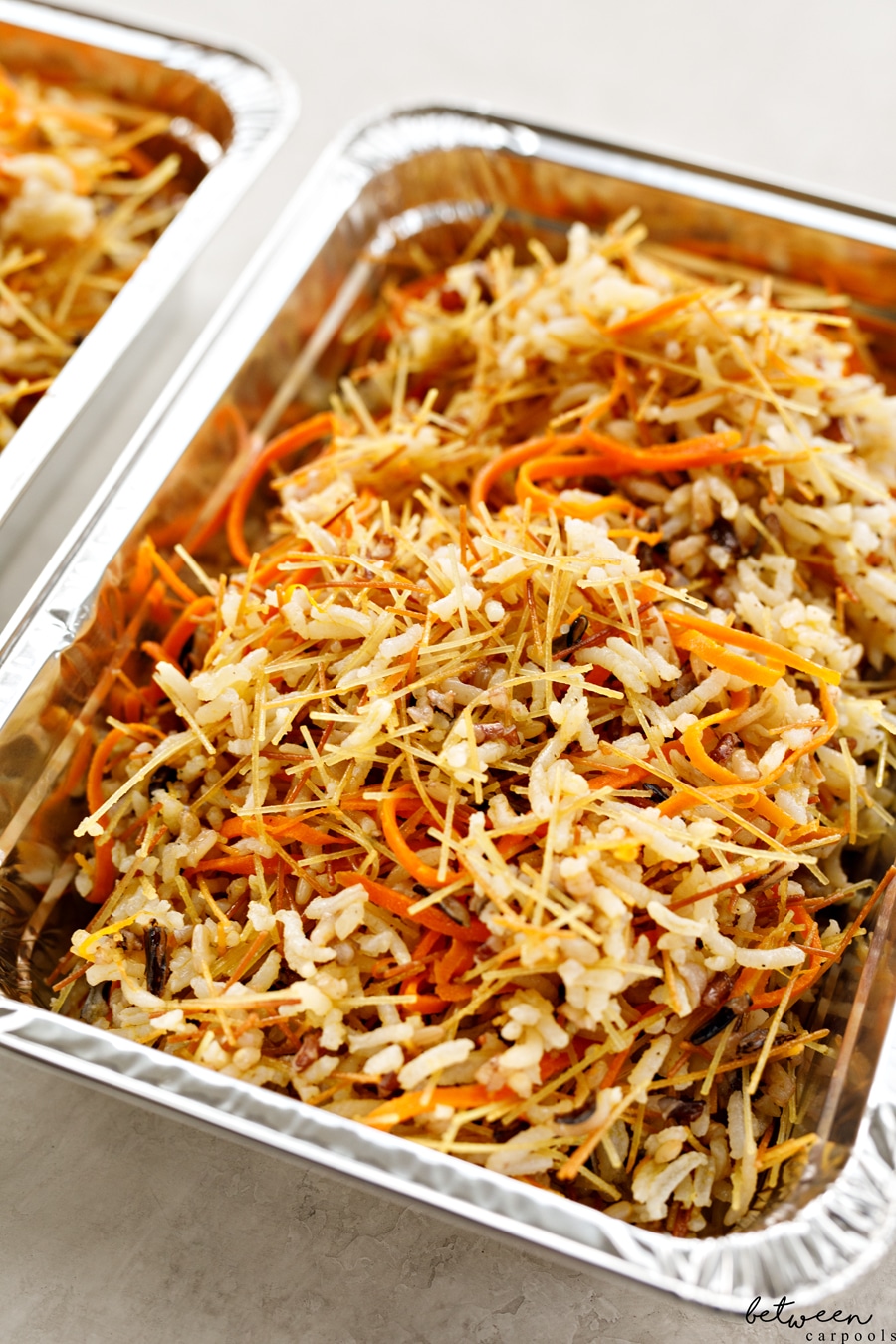 Whaaaatttt?! 
I know. Rice. Frozen. 
Trust me, it works. 
I love how this recipe will make enough for a few meals (and for that friend who inevitably will come to raid your freezer, you know who you are) and you don't need much of it on a plate to make it pretty. 
And the name, you ask? It was coined by my children who decided it was too fancy to be tasty and then quickly changed their minds.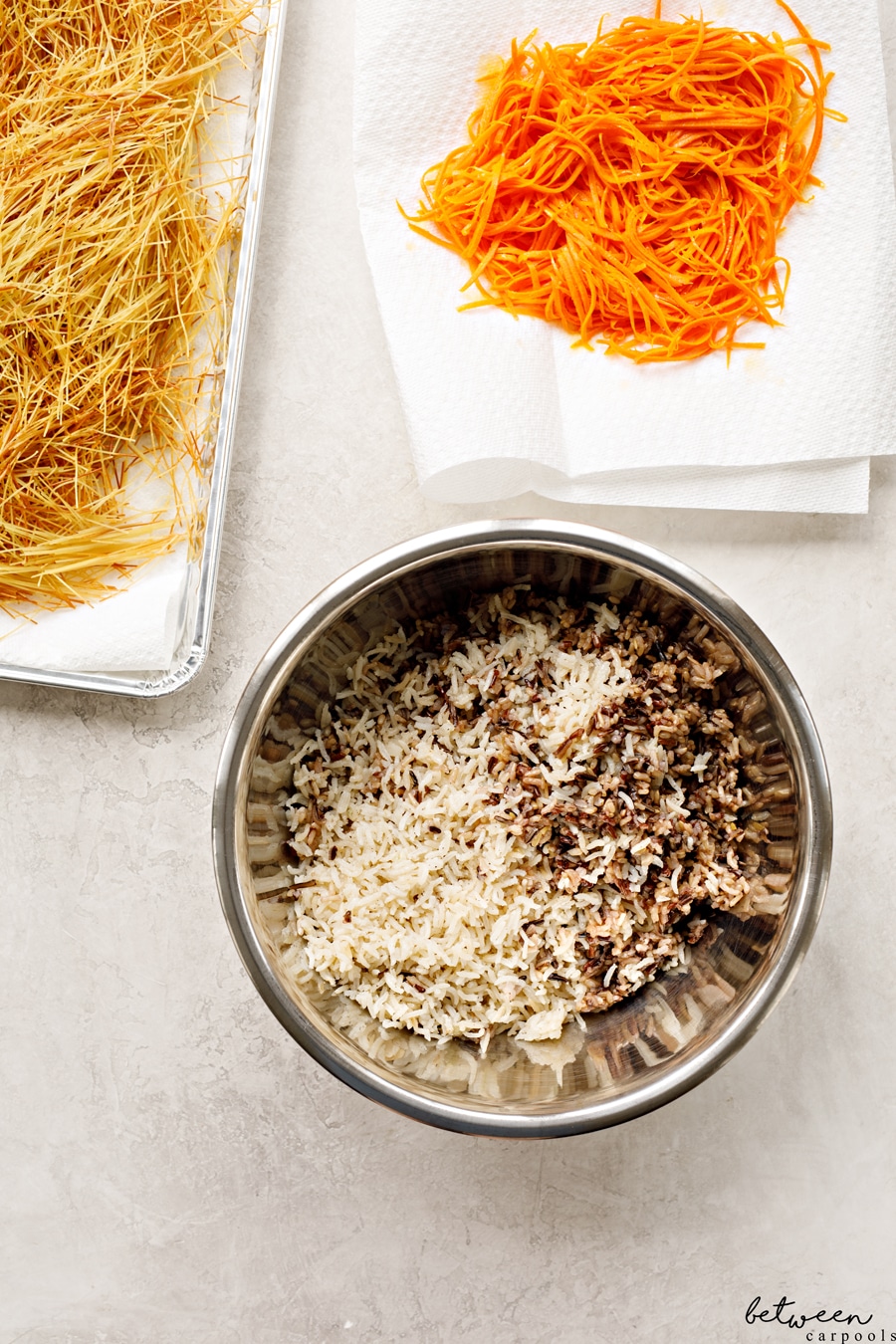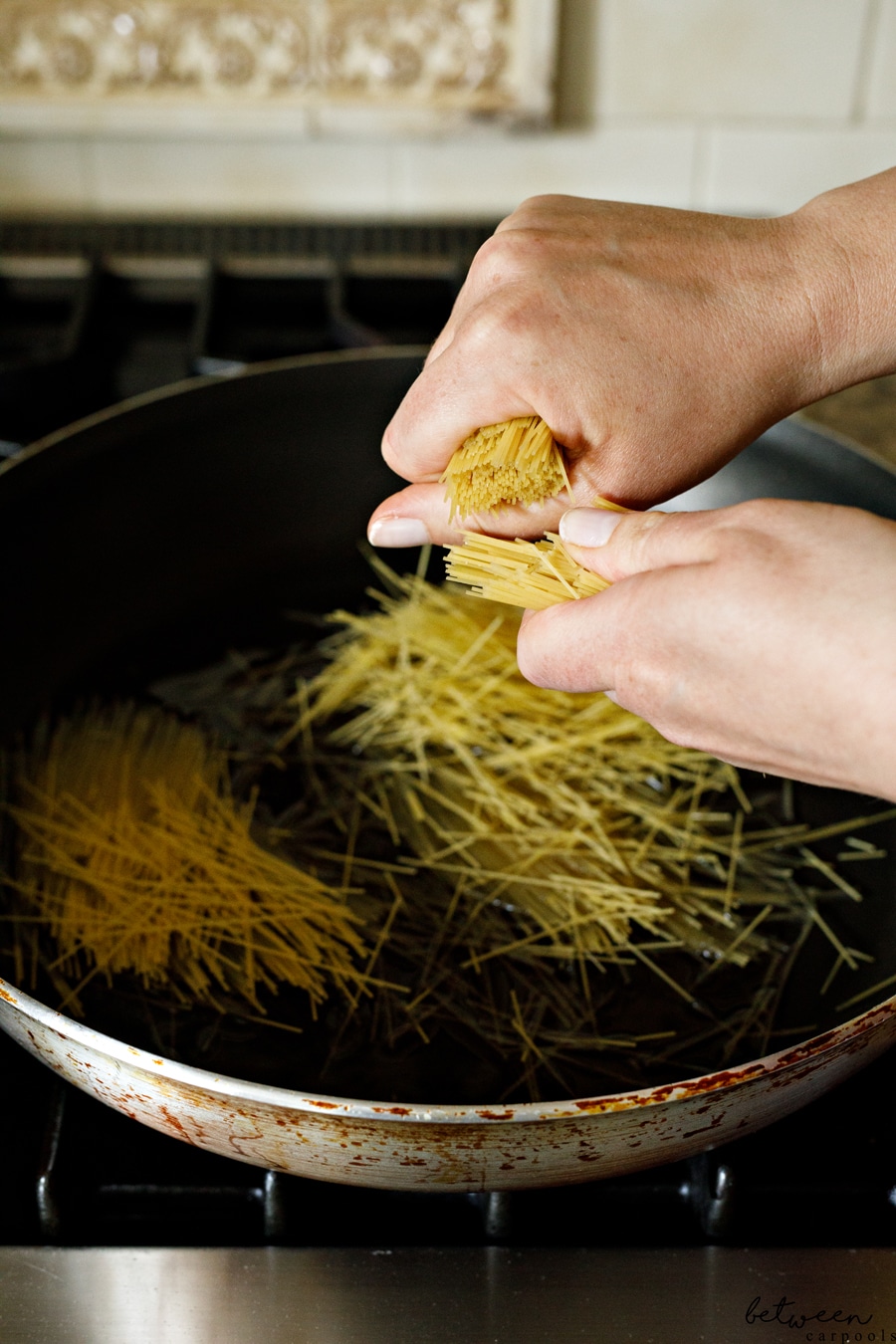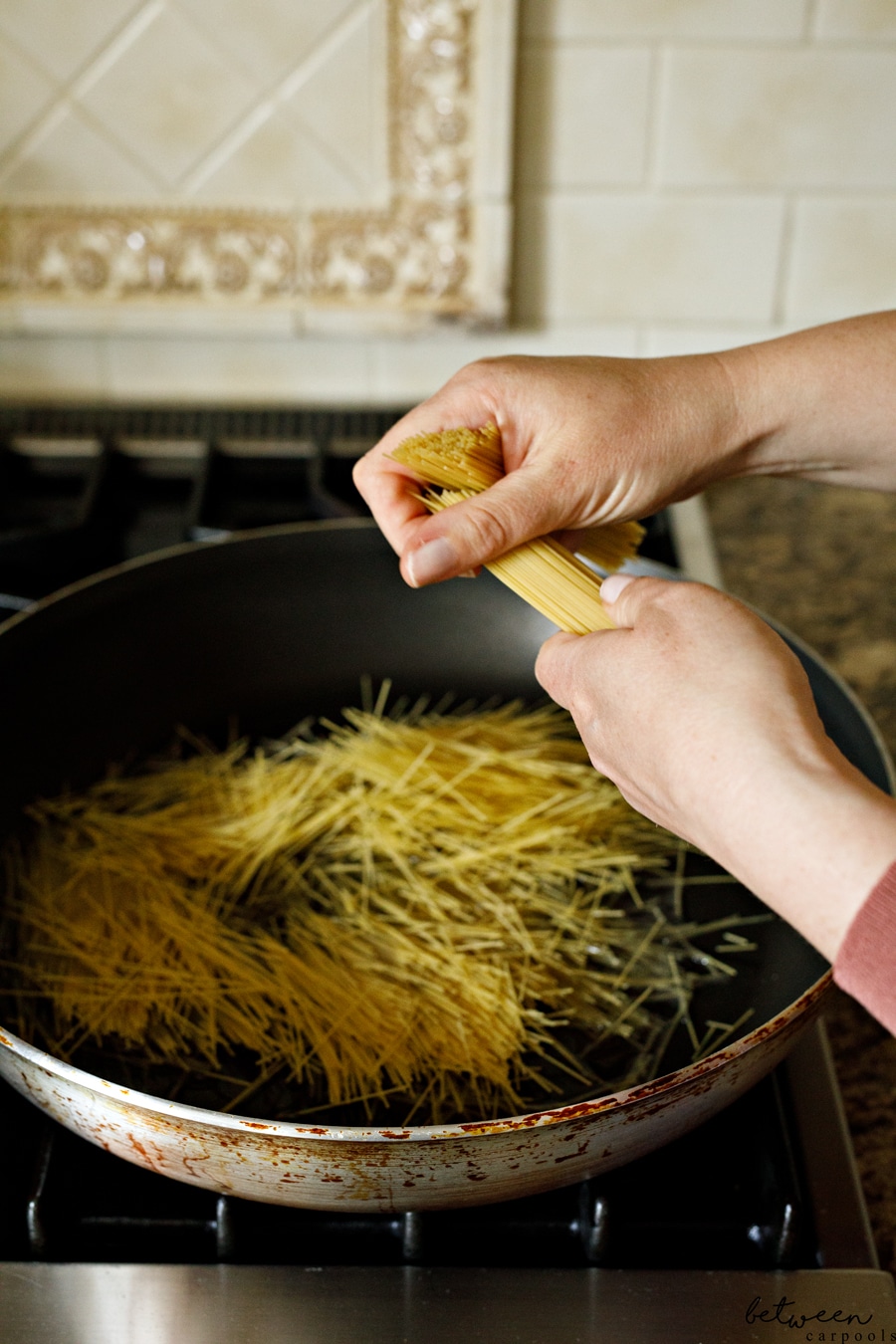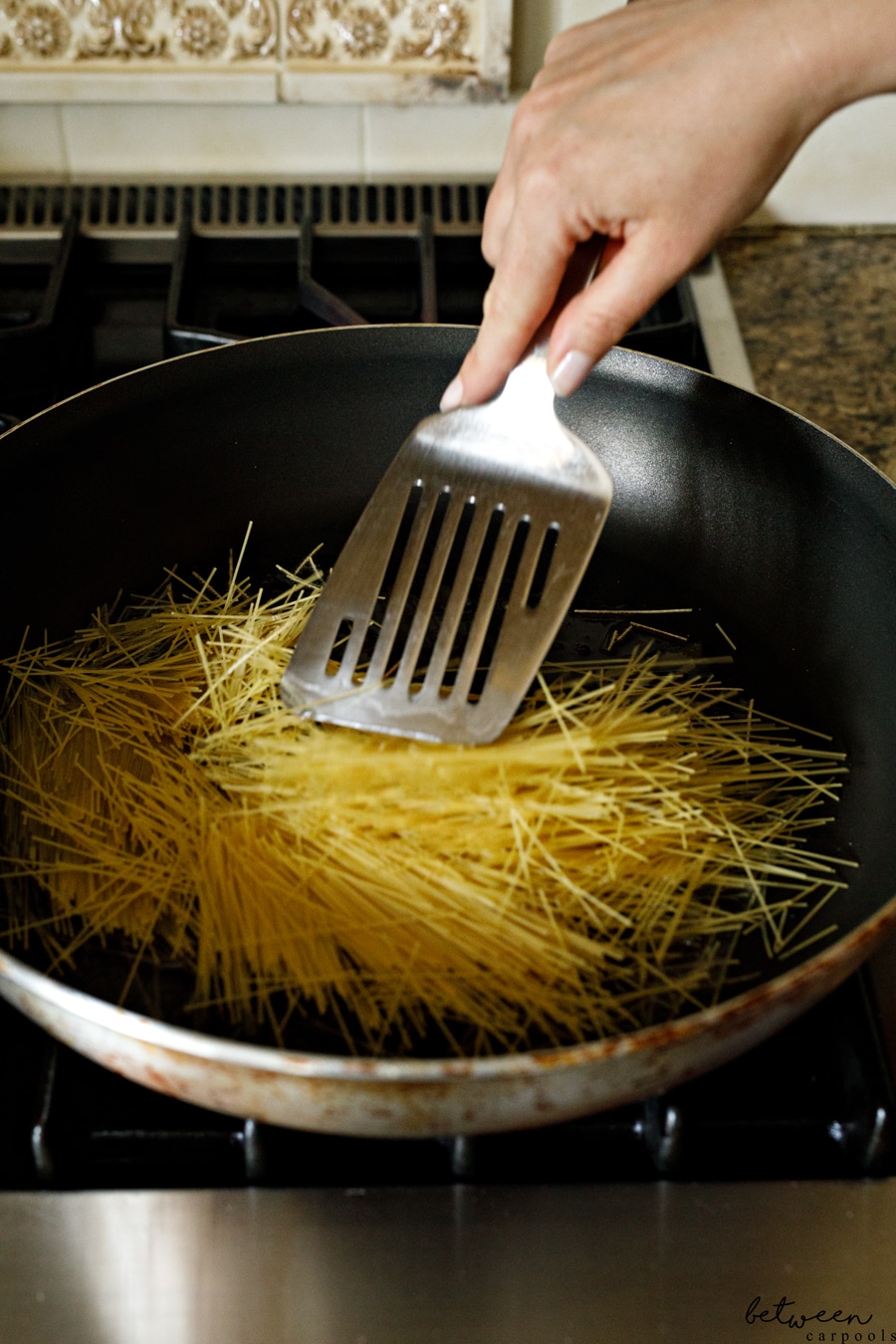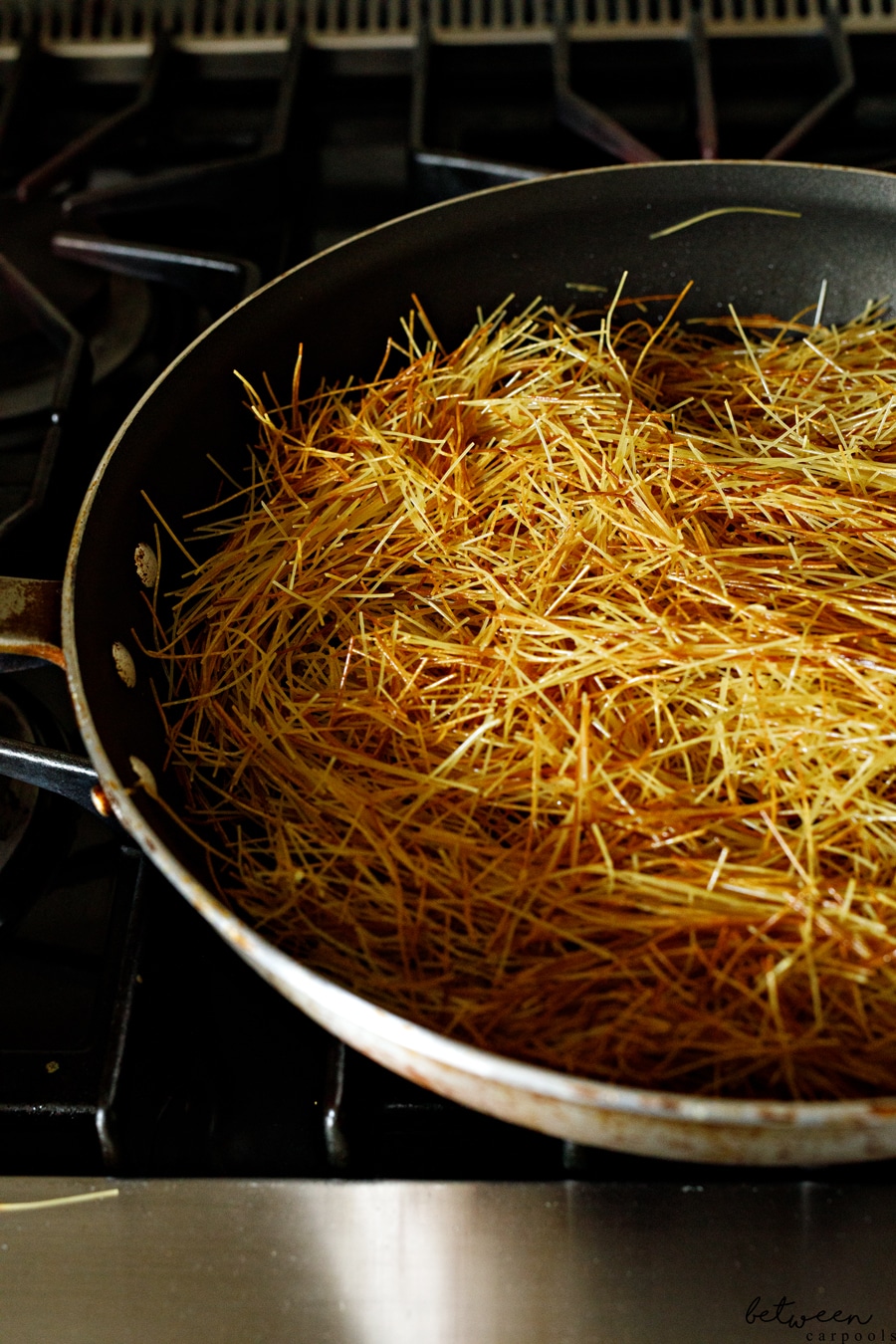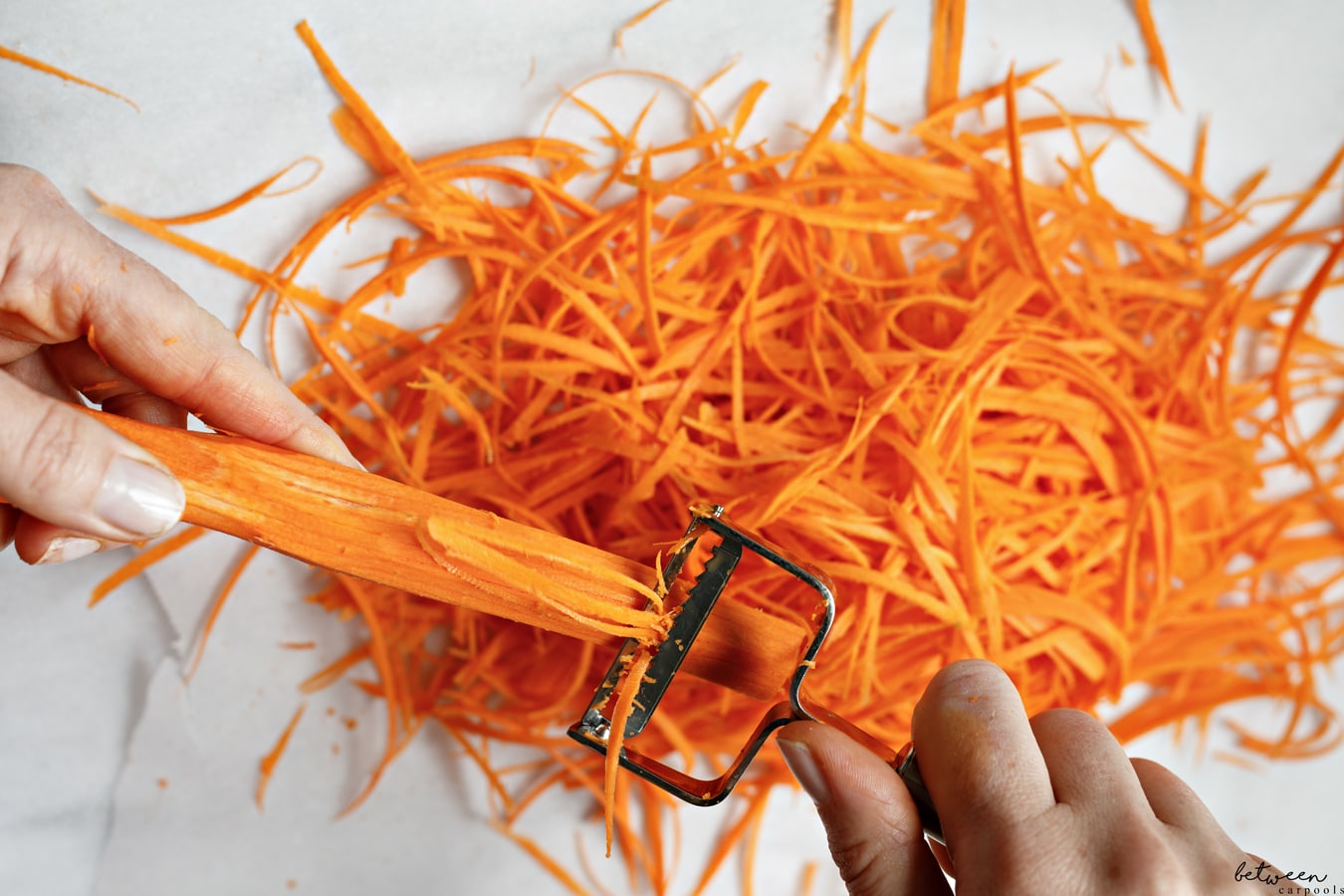 Fancy Rice
Ingredients
6 cups cooked rice of your choice (I like to do a mix of wild rice and basmati rice, but it's really up to you; leftover rice works really well too!)
½ box angel hair pasta
2 carrots, julienned
Few tablespoons of oil, for sauteing
Salt and pepper to taste
Instructions
In a large saute pan, heat about 3 tablespoons of oil. Break the raw pasta noodles in half and then in half again so that you end up with smaller pieces. Toast the pasta in the oil stirring from time to time, for a total of about 5 minutes. You want the pasta to get a toasted, golden color. Remove the pasta with a slotted spoon and place to drain on paper towels.
In the same pan, add another 2 tablespoons of oil and toss the julienned carrots, until just softened a bit.
In a large bowl mix the rice, toasted pasta and the carrots. Taste and add salt and pepper if needed, to your liking. Divide into 4 small containers, label and freeze.
To serve just place covered in oven until warmed through. This side dish will defrost and warm up well at any temperature. You can also rewarm it on a hot plate, if preferred.
Click to see the 5 essentials Leah always has in her freezer