Common in Israel but not so much in the US, a small kitchen squeegee can change the way you clean your countertops.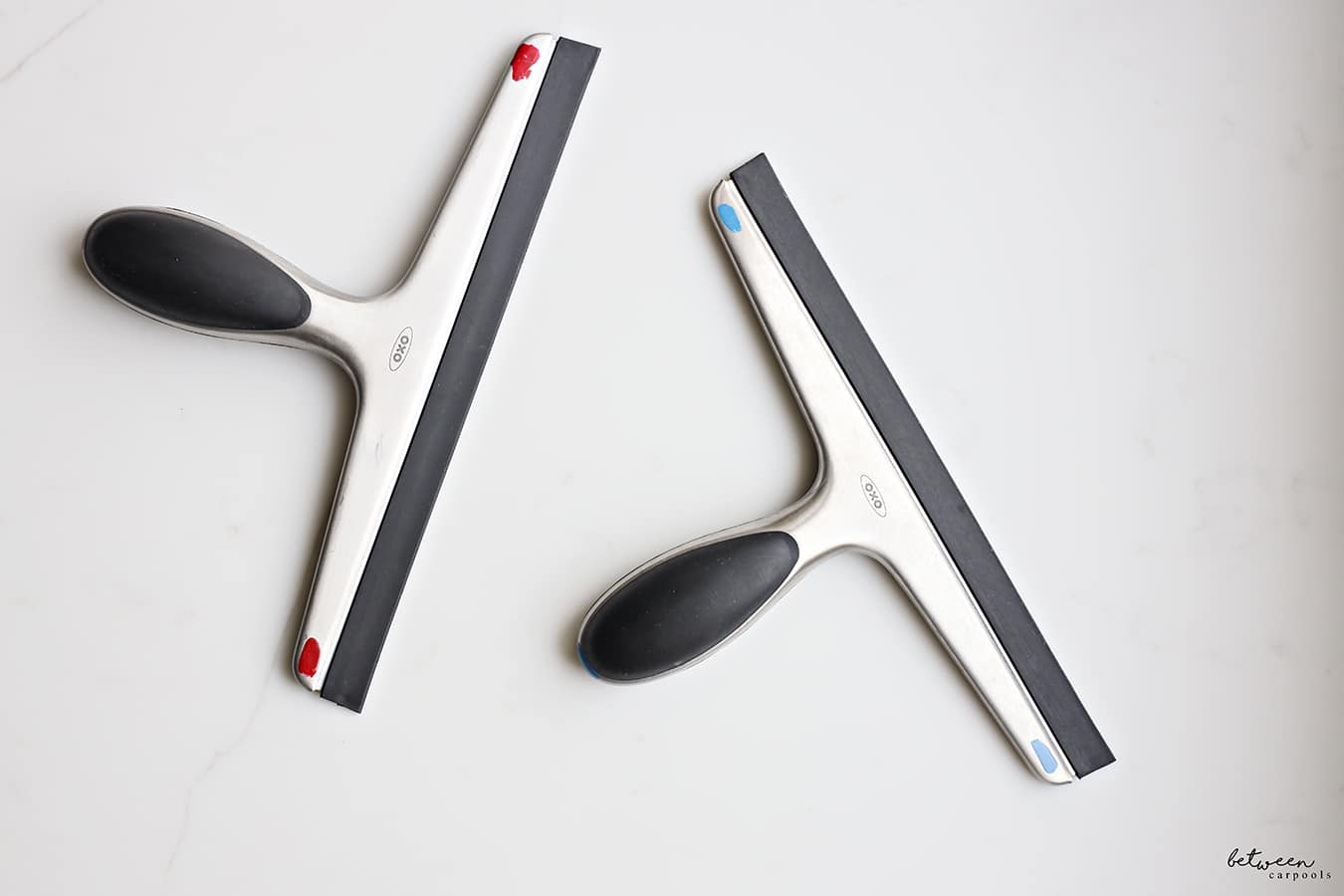 If you've spent time in an Israeli kitchen, you've probably seen the little squeegees used to swipe water off the countertops. Every time I tried it, I'd wonder why we don't use these here. Recently I finally bought a couple of squeegees and I'm completely hooked. (I used nail polish to differentiate between meat and dairy like in this post.)
Disclaimer: these are only relevant if you have under-mount sinks. That means your sink is installed underneath the countertop so there is no lip at the edge of the sink.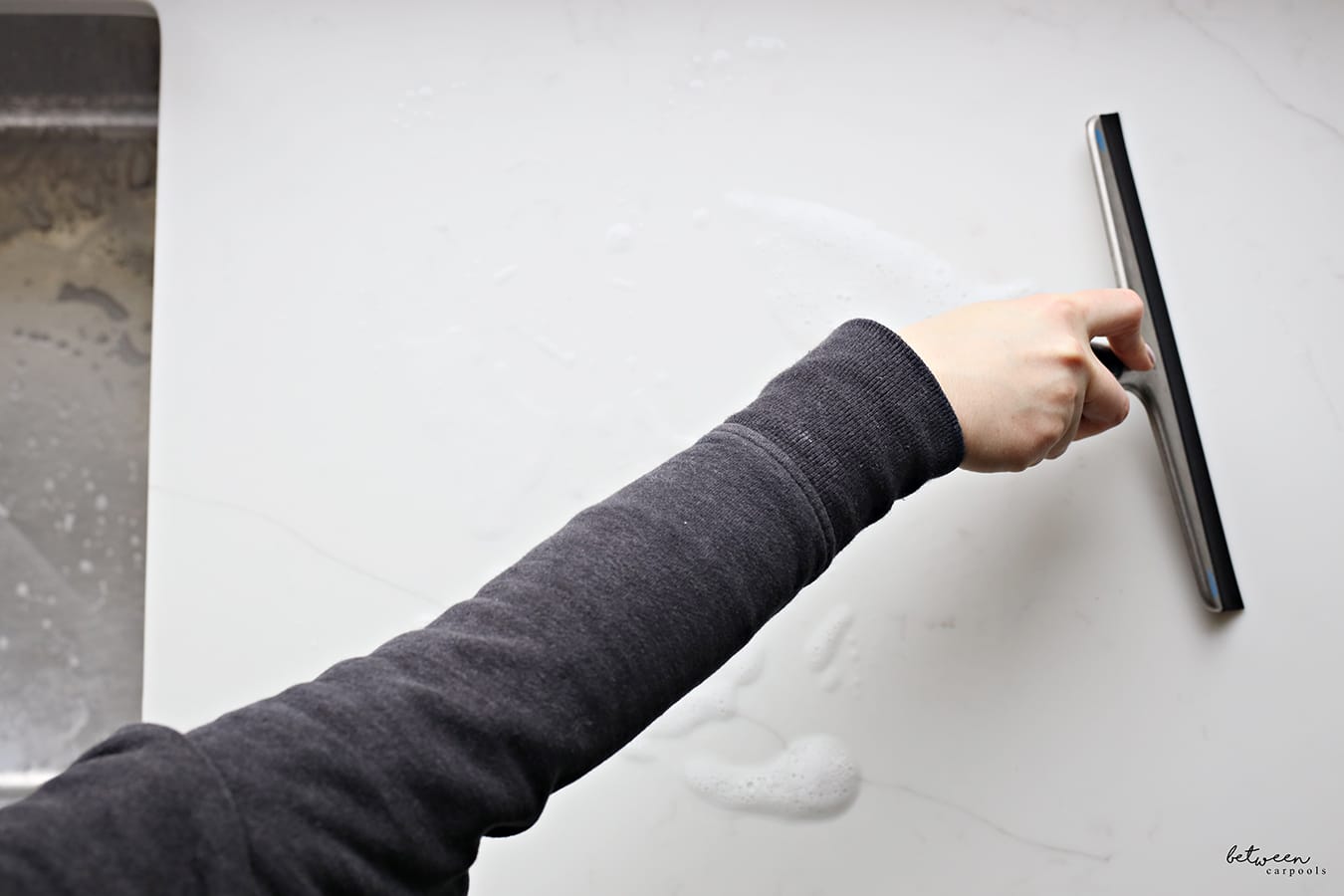 So how do I clean my counters these days? With a simple sponge and dish soap. When the dishes are all done, I just take the soapy sponge and use it to clean the counters. The "scrubby" side of the sponge takes care of any dried-on food much more easily than a rag or paper towel would. When it's all clean, a few swipes with the squeegee to get all the water into the sink and the counter is clean and dry! 
Bonus – this squeegee comes with a little suction mounted holder. I put it on the front of the sink so it's not visible unless you're standing over the sink.