Do you own a griddle for Pesach? Well, you should. Even if it's only for one purpose, it's worth it!
Do you make lots and lots of lukshen for Pesach? In my house, Pesach lukshen is one of the best parts of the Yom Tov, so I make a LOT. Like four dozen eggs worth of crepes. OK, that number depends on how many guests we'll be hosting, but it's always a large amount. And using an electric griddle, I can knock out the whole project in about 1 ½ hours. It's one of the first things I make after turning over the kitchen. When I'm done, I clean the griddle and pack it back up. Unless it's being used for a Chol Hamoed hotel trip (yes – it's a brilliant take along!), it doesn't come back out until the next Pesach.
First things first—this is a messy job. Cover your surface with a plastic tablecloth and then lay down some foil to put the griddle on because it generates quite a bit of heat. You'll need a large bowl in which to mix your batter using multiples of this recipe here. A ladle is the easiest way to pour the right amount of batter on the griddle. I use 1 ½ ladlefuls at a time but that would really depend on the size of your ladle. You will also need a non-stick heat-safe spatula. Do not attempt this without one. And prepare a large piece of parchment paper—larger than a cookie sheet—on which to pile the ready griddle-sized crepes.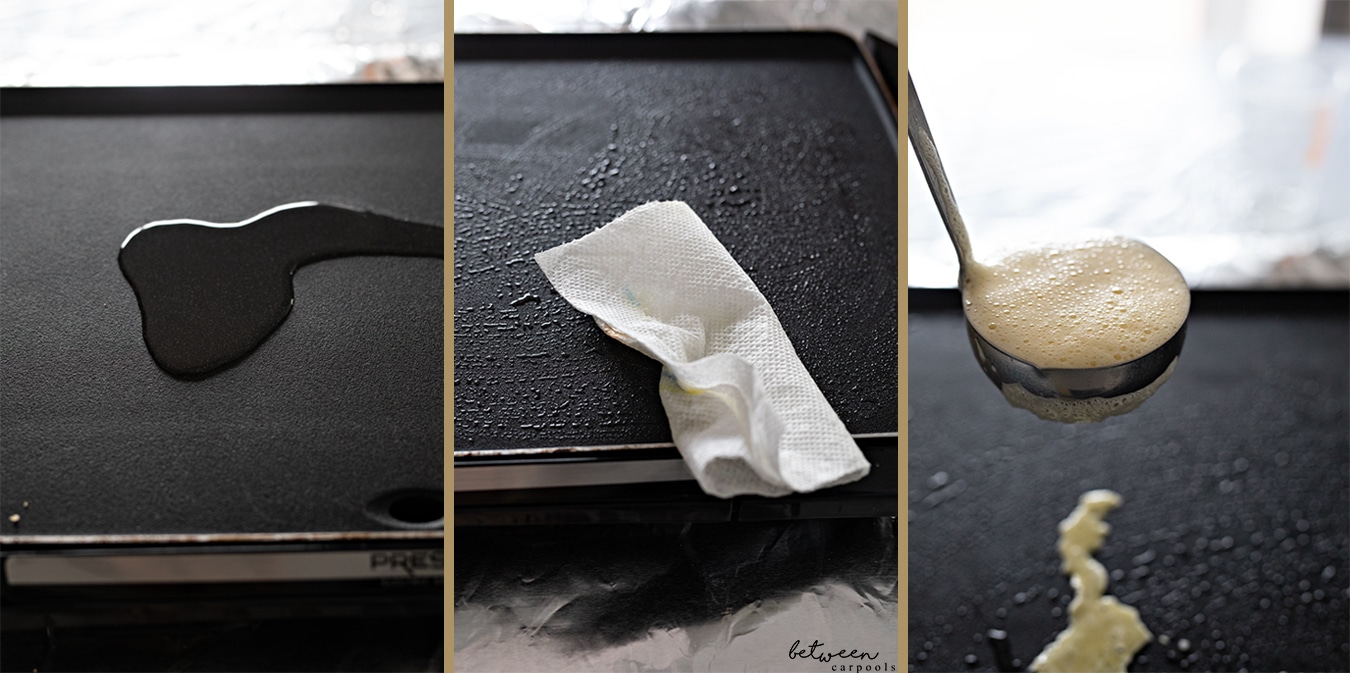 Heat the griddle to 350 degrees. Grease the griddle using a neutral oil and a paper towel. This works better than a spray. Pour the batter on to the hot griddle and immediately tilt it gently in all directions to cover as much of the surface as possible.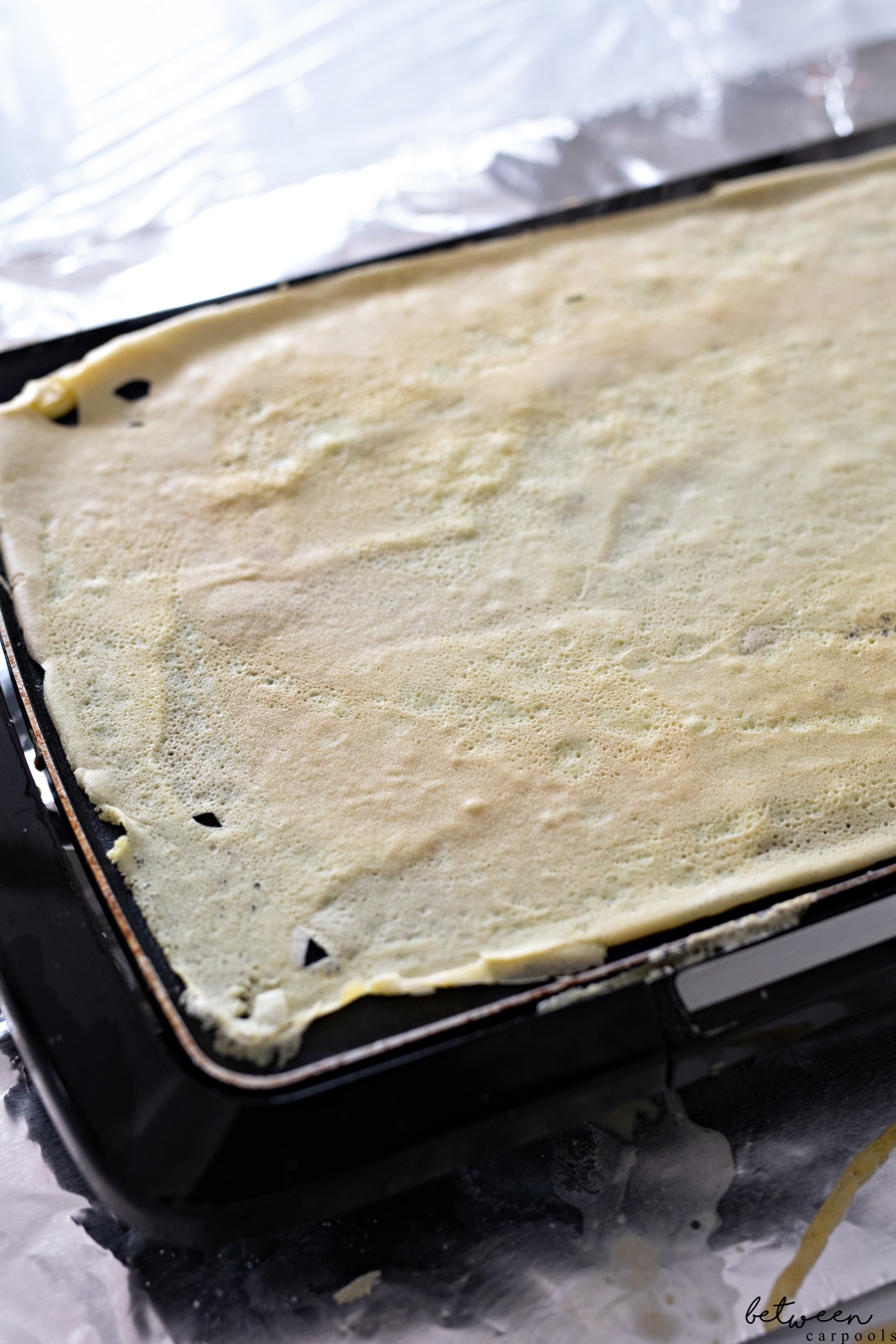 You will probably have some holes and streaks – it doesn't matter. These will be cut into strands and nobody will know. When the crepe looks mostly set, work your spatula under it all around the edges. Don't skip this step! When it's loosened, flip the crepe using the spatula and your other hand (use gloves if you need to). It only needs a few seconds on the reverse side. Then remove to your pile.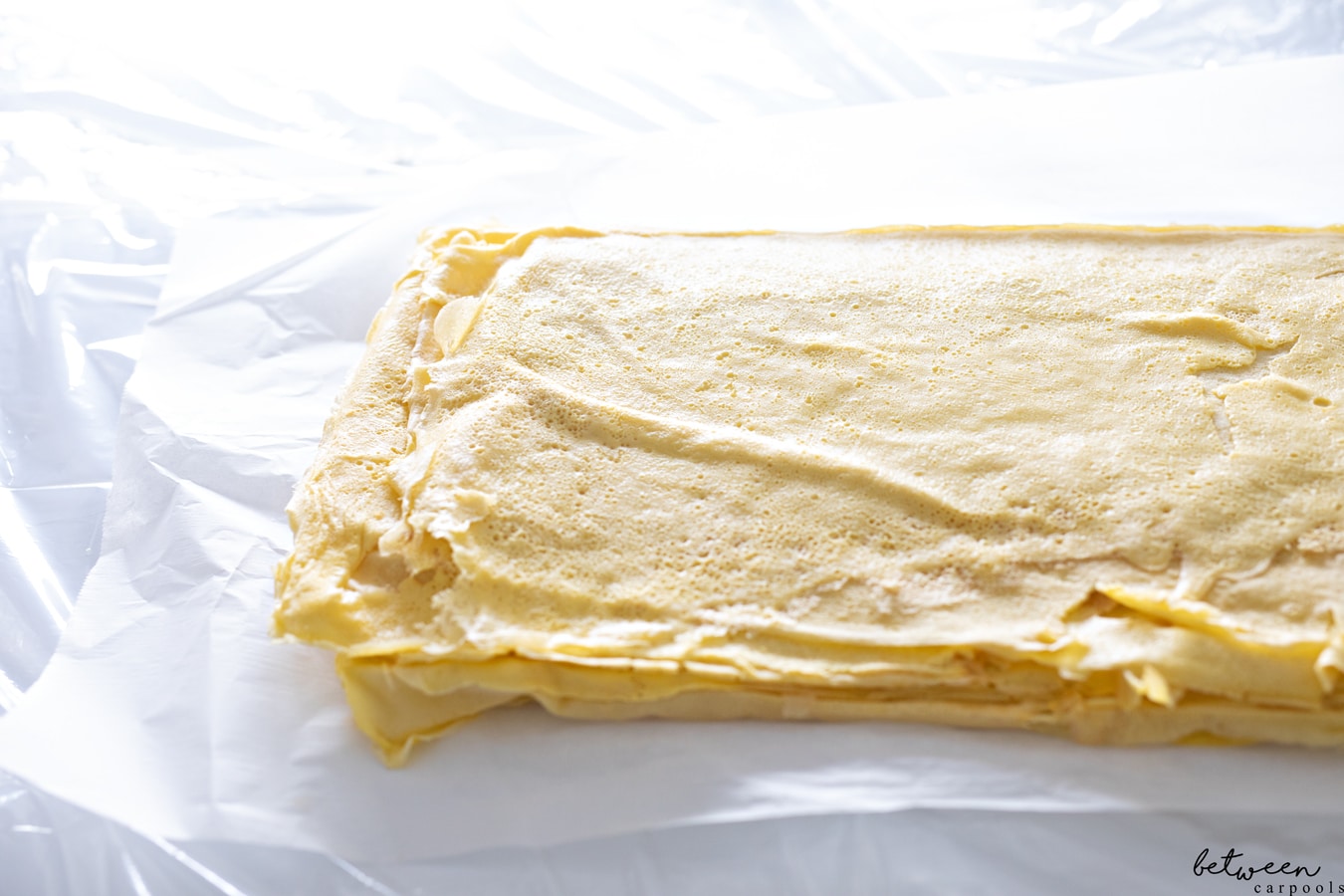 Continue until you use up all the batter and you have a nice stack of crepes.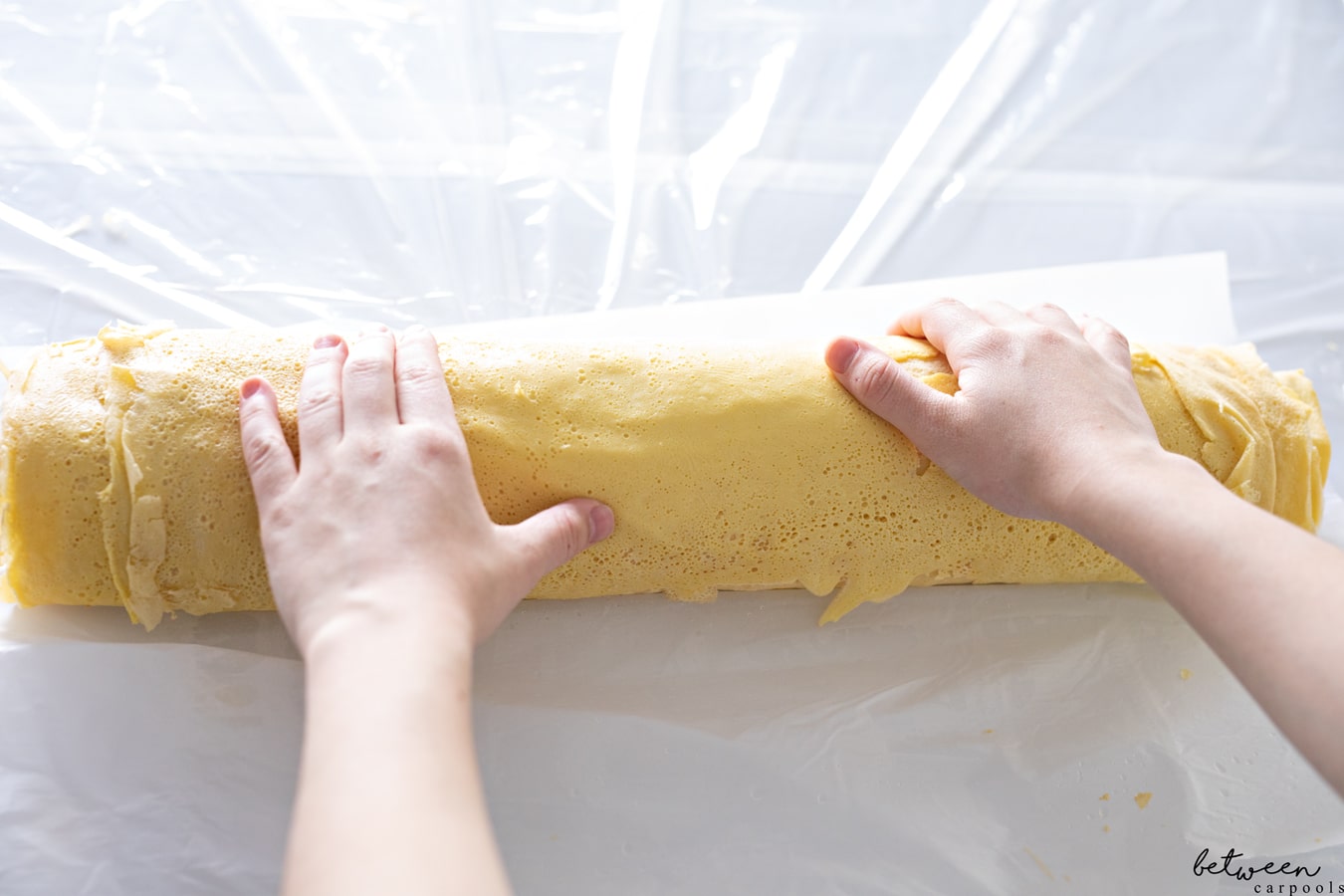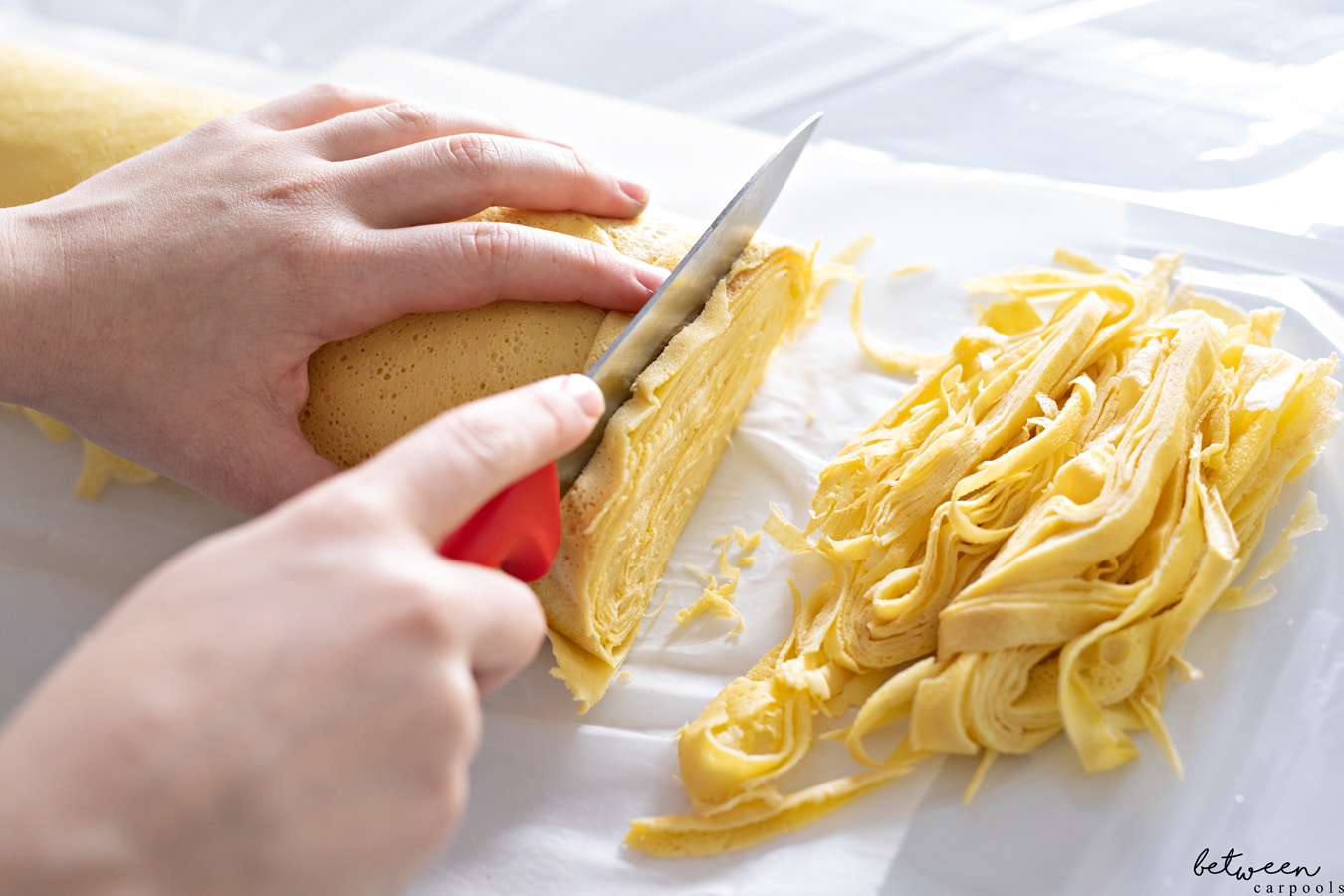 Then roll the entire stack jelly roll style and slice into thin strands.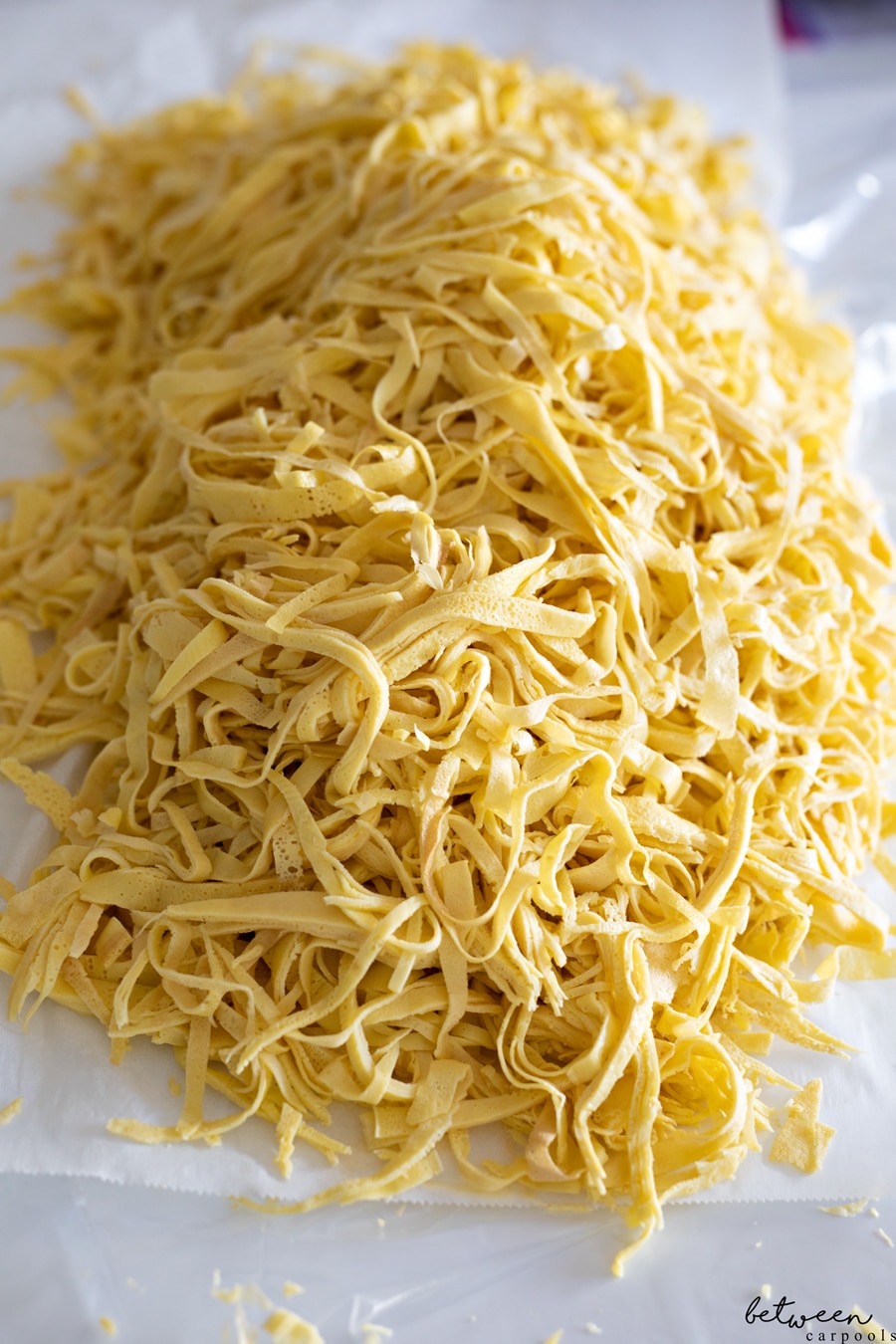 Separate them as well as you can and then freeze in ziploc bags in the amounts you'll need for each meal. Now you're set for the entire chag – and if you're lucky maybe a bonus Shabbos afterward, too!