Looking for an addition to your charcuterie board? A great make-ahead extra for your bbq? Or just a fun finger food for a Shabbos meal? Salami Chips.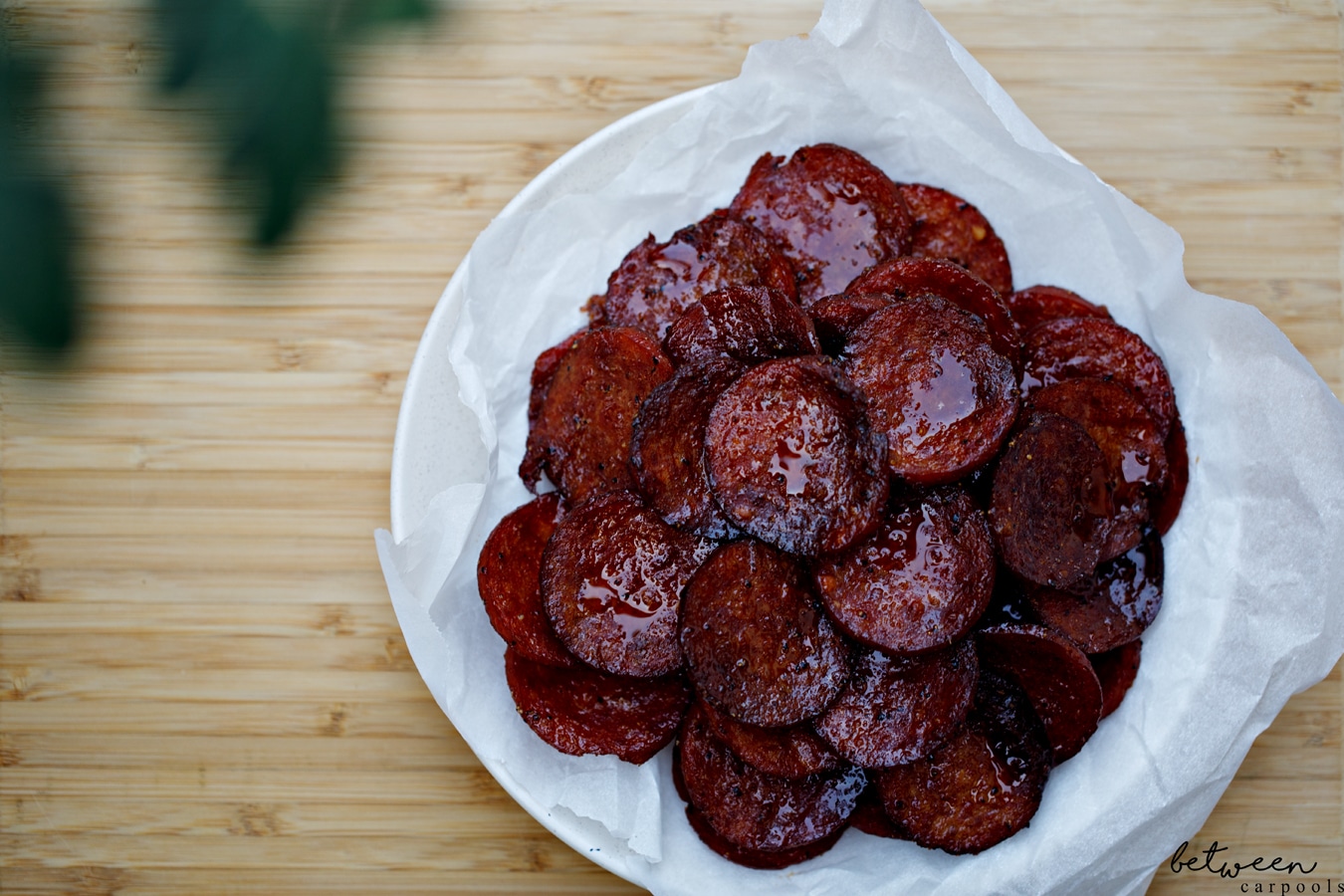 Did you make and love the beef jerky? Now I've got an even more versatile recipe of that will be the next big hit. Ready to make some salami chips?

Smokey, Sweet, and Spicy Salami Chips
Ingredients
1 2 lb salami (or use a 1 lb salami and freeze half the marinade)
1 teaspoon liquid smoke
¼ cup soy sauce
¼ cup honey
2 teaspoon onion powder
2 teaspoons black pepper
2 teaspoons garlic powder
1-2 tablespoons hot sauce
2 tablespoons pastrami spice mix (optional. Often found at fish stores.)
Instructions
Cut the salami in thin slices. The thinner the slices, the crispier the chips will be.
Place a Ziploc bag over a 2-pound container. Add all ingredients, then add salami and smush it around well.
Marinate for 3-6 hours.
Preheat oven to 250ºF.
Line a baking sheet very well with foil. Spray the pan very well. Lay the pieces of meat flat on the baking sheets (each pan will fit about one pound but you might need a third sheet for the last few pieces). The pieces of meat can touch but they should not overlap.
Bake for 30 minutes, then flip and bake for another 30-45 minutes (depending on the thickness of your slices).