We asked Efrat Libfroind to share her easiest version of cheesecake with our readers (notice it's the easy recipes people love to make the most?)
Cups Filled with Berries and Cheese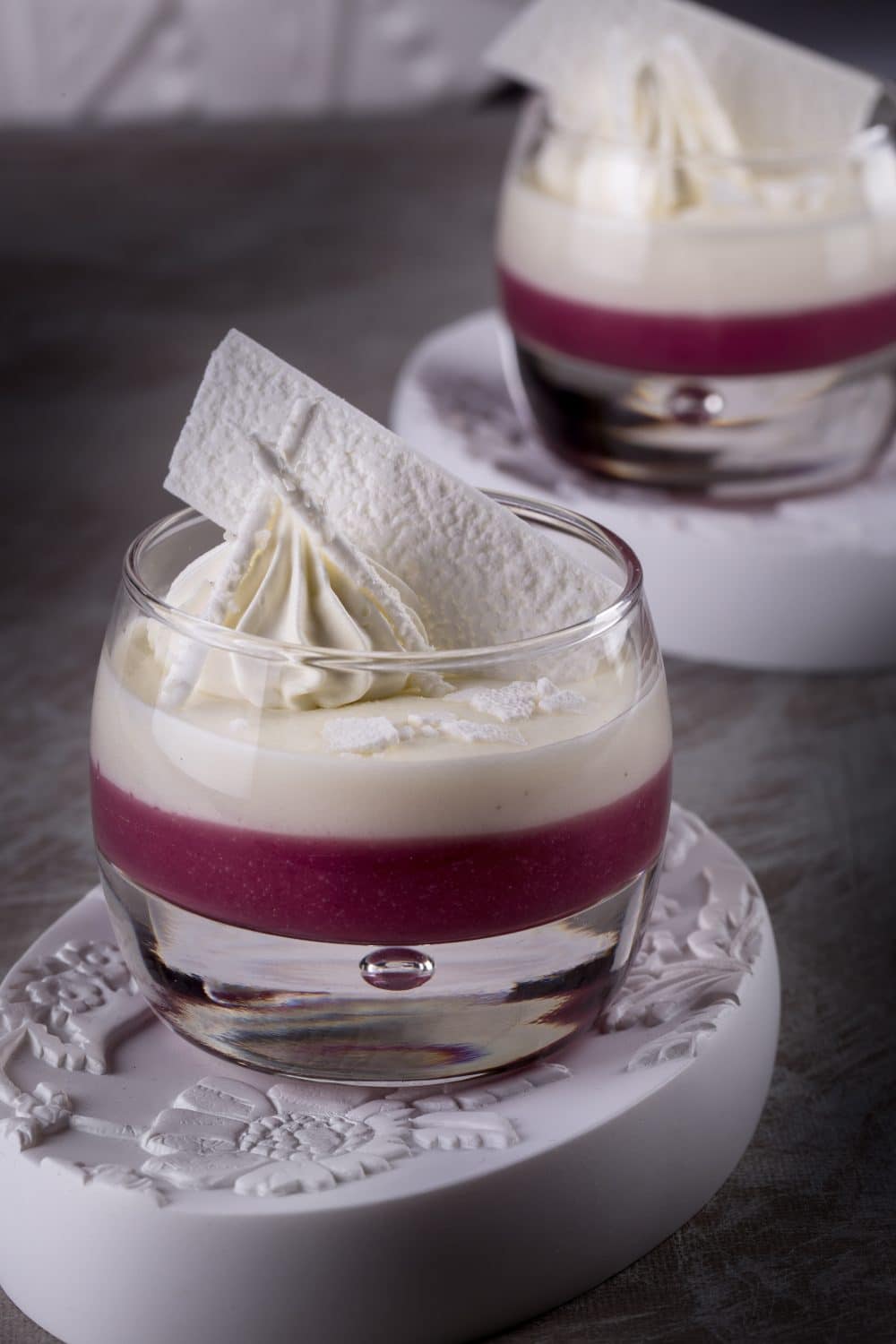 Make these now and freeze until you need them.

Refreshing Berries + Creamy No-Bake Cheesecake. Prepare It Now and Pull Efrat's Easiest Cheesecake Dessert from the Freezer on Yom Tov
Cups Filled with Berries and Cheese Serves: 12 cups
Ingredients
Berry Sauce:
1 cup blended raspberries (use strawberries or blueberries if unavailable with a hechsher)
½ cup strawberries, blended
½ cup sugar
3 ½ ounces (100 grams) white chocolate, chopped
3 ½ ounces (100 grams or 7 tablespoons) butter, cubed
Cheese filling:
1 (approx. 8 ounce) container 9% Quark soft cheese
1 8 oz sour cream
½ cup sugar
1 ½ cups heavy cream
1 cup whole milk
Instructions
Prepare the sauce. In a saucepan, combine pureed berries and sugar. Bring to a boil. Place butter and white chocolate in a tall vessel or glass. Pour berry mixture over it. Using an immersion blender, blend to combine.
Pour ½-1 inch of berry sauce into individual cups. Place in freezer to set for 30 minutes.
Meanwhile, prepare the cheese mixture. In a large bowl, combine Quark cheese, sour cream, and sugar.
In a saucepan, bring heavy cream and milk to a boil. Pour over cheese mixture. Using an immersion blender, blend until smooth. Add a layer of the cheese mixture over the berry mixture in each cup. Let set in the refrigerator for 1 hour
Once set, you can pipe additional cheese mixture on top as a garnish. These cups can be frozen for up to one month. Serve semi frozen or very cold.
And what about that garnish? Some of you asked and Efrat told us that it's really simpler than it looks! Simply whip your usual meringue (Efrat uses equal parts egg whites, sugar, and confectioners' sugar, but any French-style meringue will work). Spread it thin on a baking sheet lined with parchment paper or a Silpat (silicone mat). Bake at a low temperature (200-225F) until dry. Break into shards.
Want to know Susie Fishbeins favorites? Click here.