Dread homework?  The more you dread it, the harder it will be. Kids feel what we feel. 
Yet, there are ways to troubleshoot homework time, figure out where things are going right or wrong, and make it a smoother process. 
Make It a Routine
Homework should be viewed like eating and sleeping. Don't make a big deal about it, make it part of the daily schedule, and hopefully you'll all find it easier. Get home from school, relax, eat dinner, homework, relax/play, bedtime routine. A schedule makes it a no-discussion part of routine activity. 
Find Out Why It's Taking Too Long
When homework seems to take too long, it's a good idea to set up a time to speak to the teacher. Most of the time homework takes longer than it should because the child doesn't understand the work being taught (either the teacher isn't teaching it well, or they need extra help) and at homework time, your child is basically learning it from scratch. 
Let Them Work Independently
As children grow, you want to give them the skills to be able to do homework on their own. During 1st and 2nd grade you should sit and guide them. As they transition to older grades, you should take more of a role of supervising the homework and letting them do it on their own. Check in to see if they need help. Ex: "Go review the spelling words, and I'll test you." They won't learn if they don't think for themselves and make their own mistakes. Parents can help with directions and  make suggestions. But it's a kid's job to do the learning,
Have a Special Spot
Set a specific homework spot. Part of routine is having the same place to do homework day in day out.  After dinner, we use the kitchen table as the homework spot. It's easy for me to supervise while the older kids walk in and eat.
Have All the Supplies You'll Need
My sister Miram shared this tip with me: Have a supply box handy with a sharpener and pencils or anything else they may need to do their work. Then, they won't need to take out their own supplies from their backpack and accidentally leave things at home. 
Praise Their Effort
You can give a reward, such as "You get to go to bed 10 minutes later for doing homework nicely," or you can say, "I'm so impressed with the hard work you put in to get homework done fast." "Abba, can you believe Yossi does his homework without being asked or Yossi reads so beautifully." Grandmothers are also a great person to call to talk about your child. "Bubbie next time you come to visit you must hear Sarah read to you…"  Positive feedback goes a long way.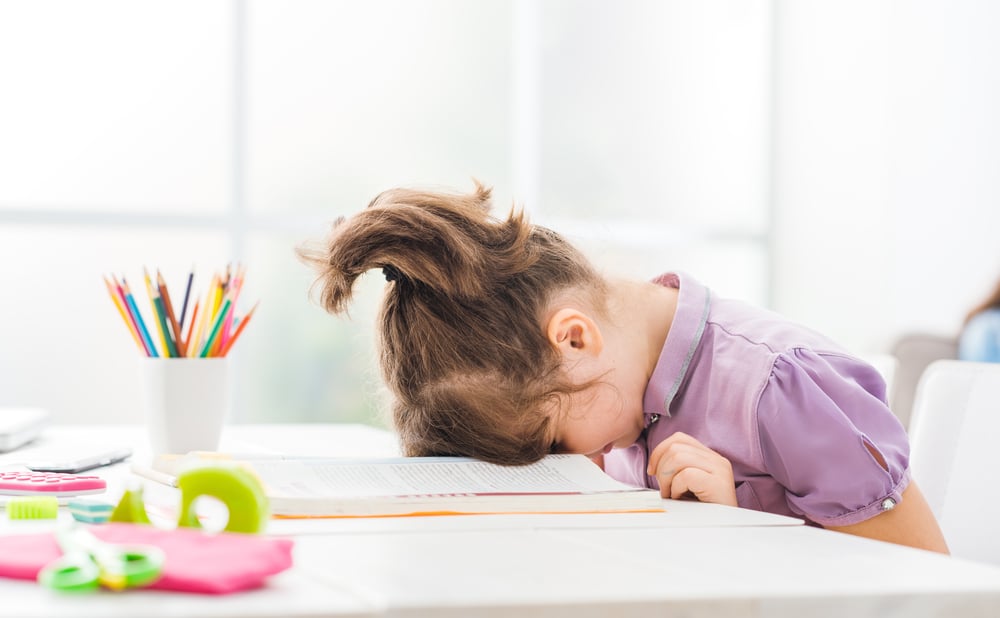 Skip the Battle
What happens when your child doesn't want to do homework? In some cases you may need to say to yourself, I need to choose my battles and this isn't one of them. Instead, discuss with the teacher consequences she can institute if your child doesn't do homework. It then becomes her battle to fight and you can continue a positive home atmosphere and focus on brushing teeth and going to sleep on time. 
On Test Taking
When it comes to test taking, you should be aware that knowing how to study and take tests is a skill. Some kids have that skill and some need to be taught. If you don't have a clear way of teaching it, you may want to ask the teacher to give you some tips on how your child can learn to study for a test.