You'll enjoy this beautiful Pesto Chicken with Rainbow Salad with all of your senses…and it's easy to prep too!
If you know me well, you know I'm all about convenience and quick and easy! I'm also all about the color and the vibrancy when it comes to creating my recipes. When I create a recipe I take into account our senses and that we eat with lots of them. This is the order I create recipes with a) eating with our eyes 2) smell 3) taste 4) health benefits. This salad is all about the color, the convenience, and oh it's actually so healthy and good for digestion!!!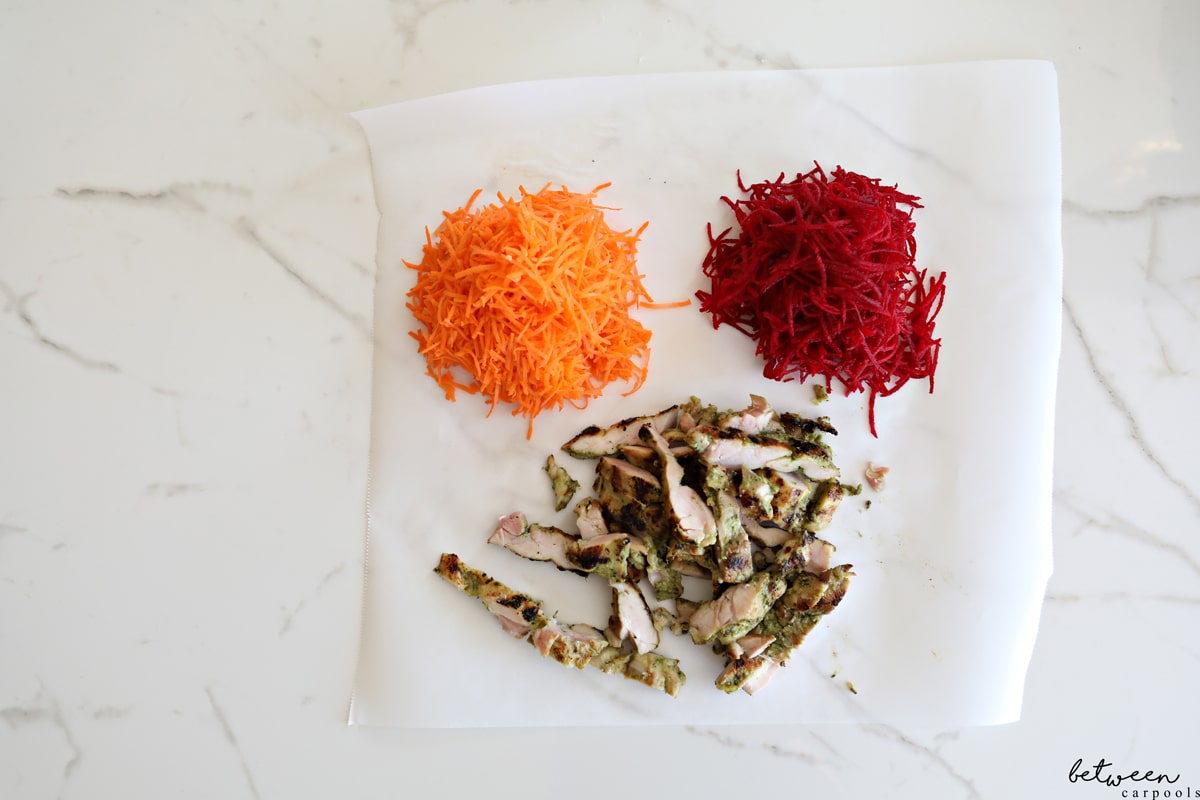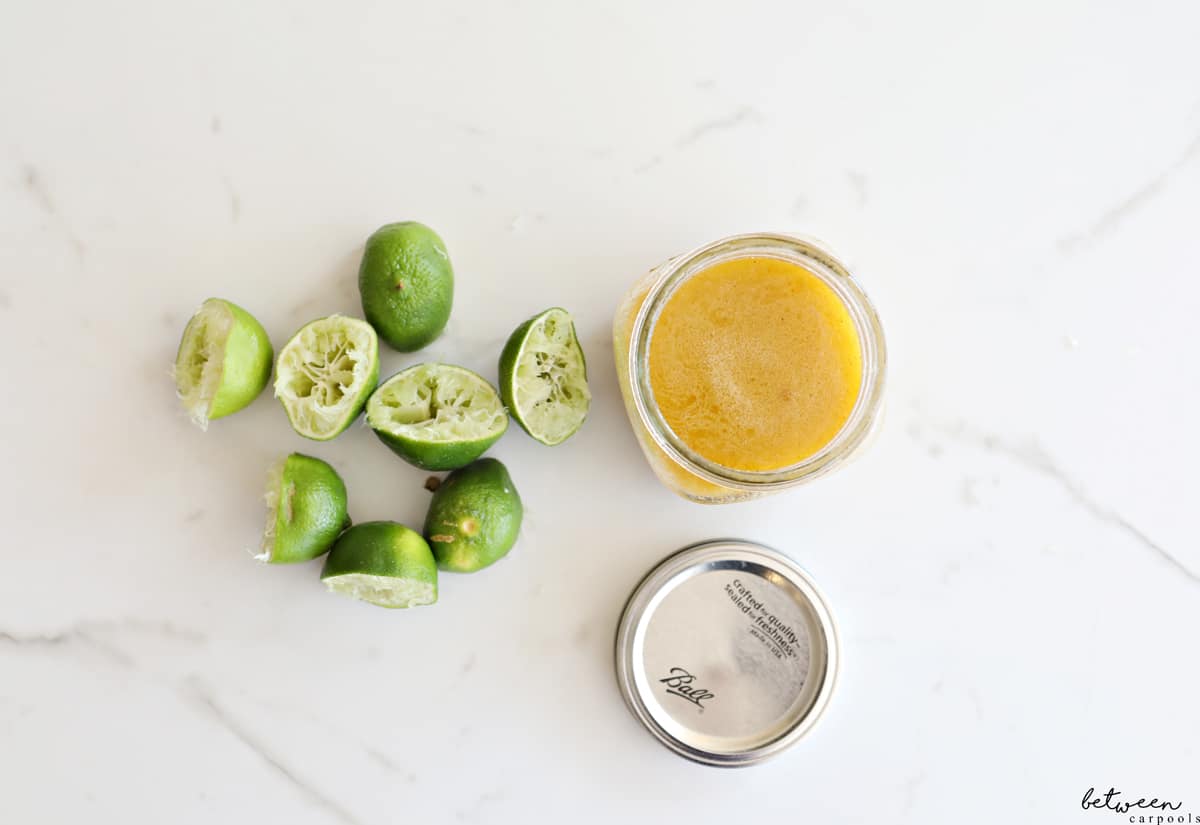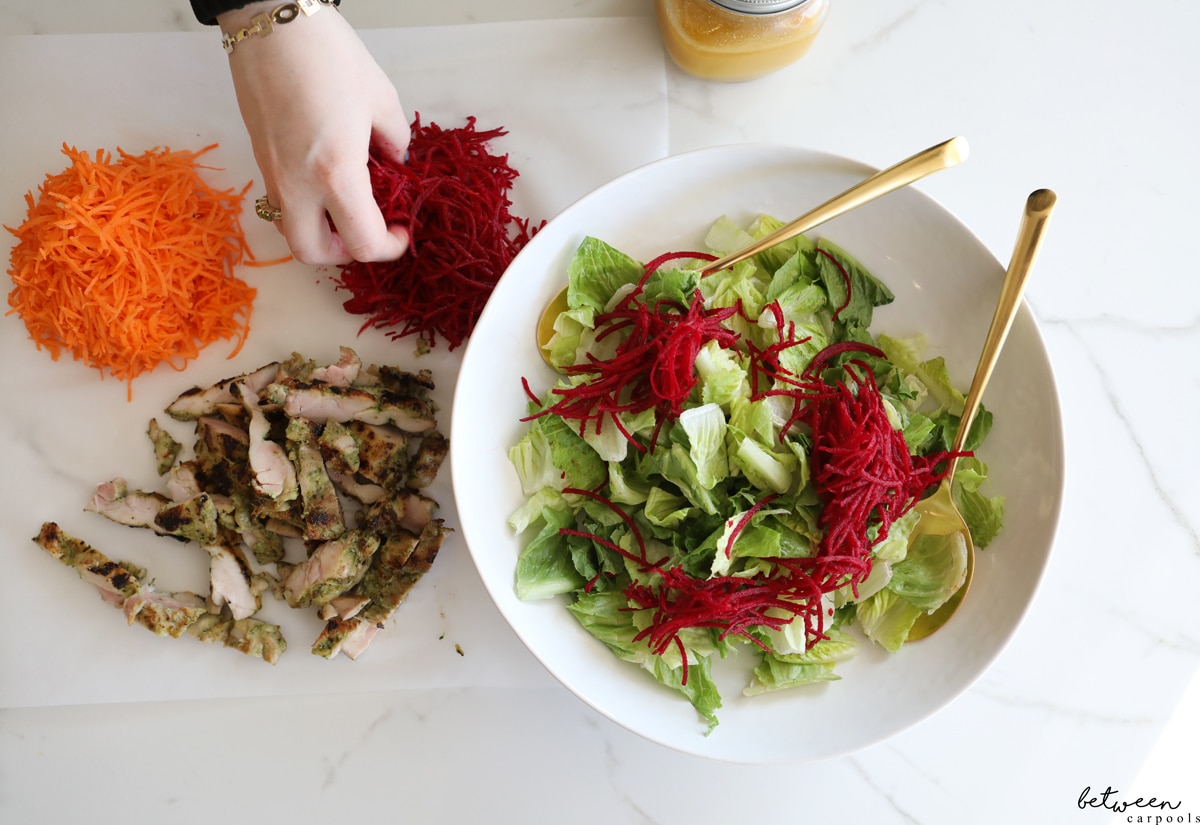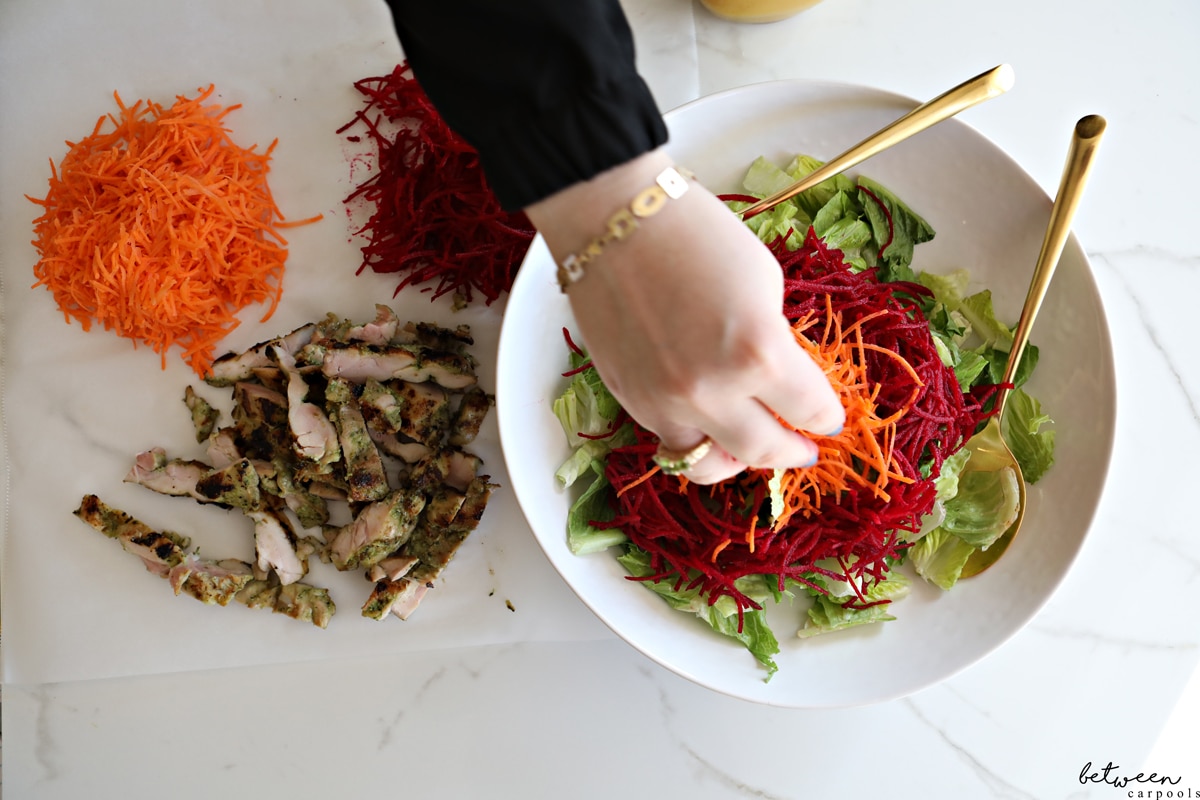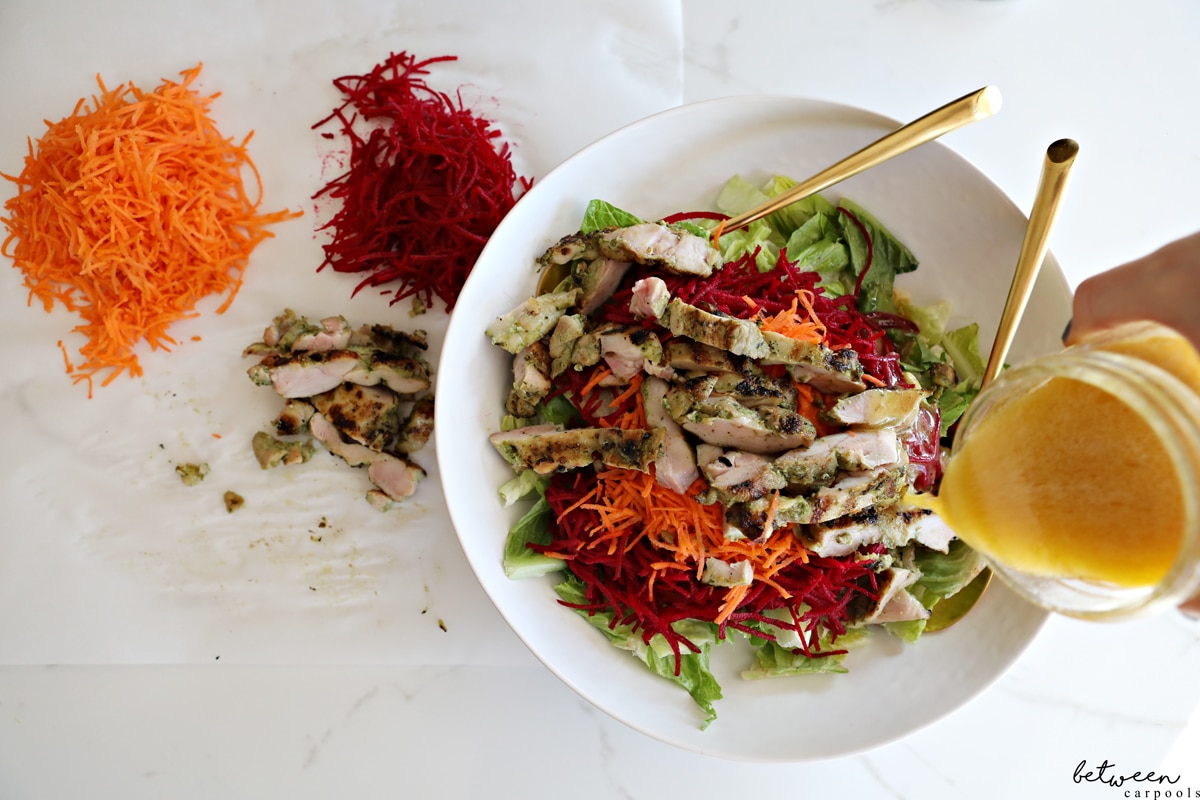 Pesto Grilled Dark Chicken Cutlets with Rainbow Salad with Dijon Mustard Dressing
Ingredients
1 pound baby dark chicken cutlets, cleaned and pounded
1 recipe pesto paste
1 head Romaine lettuce, washed and checked
1 cup shredded carrot
1 cup shredded raw beet
Dressing:
½ cup olive oil
¼ cup apple cider vinegar
¼ cup lime juice
2 tablespoons Dijon mustard
1 tablespoon chili lime spice
Instructions
In a large 2 gallon size Ziploc bag, combine dark chicken cutlets with pesto paste. Zip bag closed and make sure the cutlets are well coated and seasoned. Allow to marinate in the fridge for 30 minutes.
On a smoking hot well-greased grill, place each piece of chicken. Then close the grill for 2 minutes to allow the chicken to cook. After 2 minutes, flip. Remove the chicken after an additional 2 minutes and set aside to cool.
Shred the carrot in a food processor using the fine shredder blade. Set aside in a small bowl. Do the same with the beet. Cut up the lettuce and set aside as well.
In a dressing container, combine olive oil, apple cider vinegar, lime juice, Dijon mustard, and chili lime spice. Shake until well combined.
Slice chicken into strips or pieces.
In a large salad bowl, combine lettuce, carrots, beets, and strips of chicken. Drizzle with dressing and serve. you will be left with enough dressing for another use.