Still don't own a pizza stone? Though I might doubt your true love for pizza, I'll still help you out and help you bake a great pie.
My mother once complained to the doctor that I don't eat anything but pizza. The doctor said, "Feed it to her, eventually she will get tired of eating it."
It's been quite a while since that day and I'm still loving it.
For years I believed you can't have good homemade pizza without a pizza stone. I extolled the virtues of the pizza stone. I even wrote a recipe for Grandma Pizza on Between Carpools saying, I quote: "So why should you make Grandma Pizza? Simple. I think this is the only homemade pizza that tastes amazing without a pizza stone or steel."
Some time has passed and I realized a few things. Not everyone has a pizza stone. Even though I've written about them so many times, many people still haven't bought one! (Buy one, it's really inexpensive. Note: You should never remove a pizza stone from the oven while hot, even if it comes with a stand to remove it.) If you are real pizza fanatic then I can't brag enough about the baking steel. It will never break and it will last you for years to come. Note: You can buy it on Amazon, however since it comes seasoned I bought mine unseasoned directly from the company and seasoned it myself for kashrus reasons. Ask your LOR.)
Where was I?
Ah yes, not everyone has a pizza stone. And occasionally I've had to make pizza in other people's houses and I was at a real loss on how to get amazing pizza without a stone.
The trick is to bake the pizza directly on the rack. That's all. You'll get a crispy bottom without any fancy tools.
So let's break it down.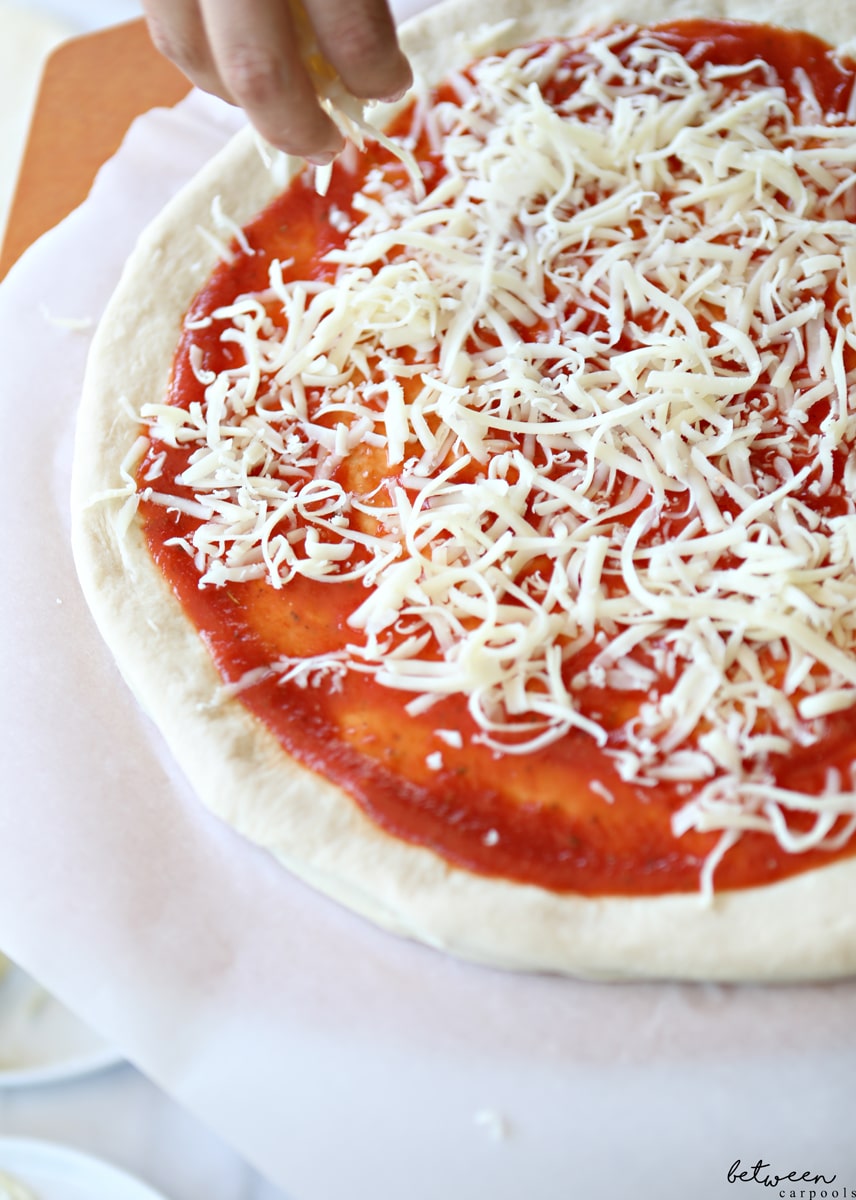 Place your dough on a sheet of baking paper and top as desired.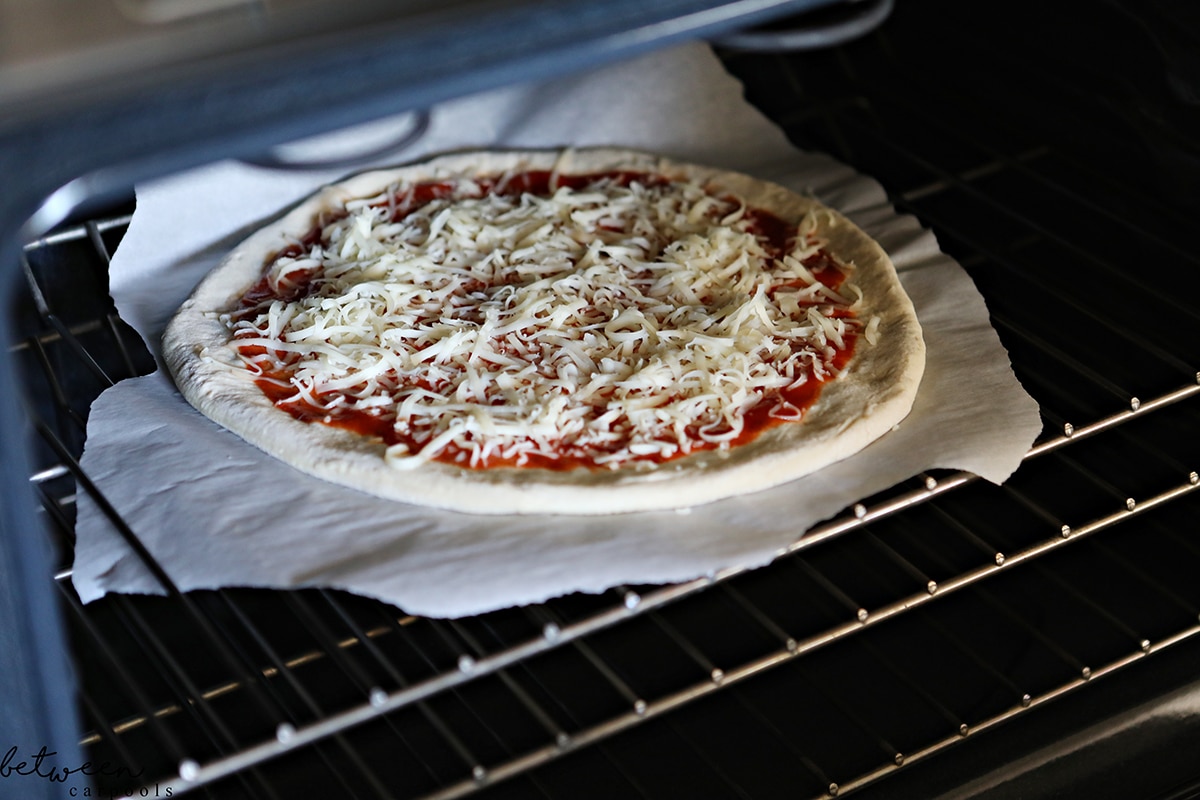 If you have a pizza peel, you can trim the edges of the baking paper, since the paper burns easily on high temperatures.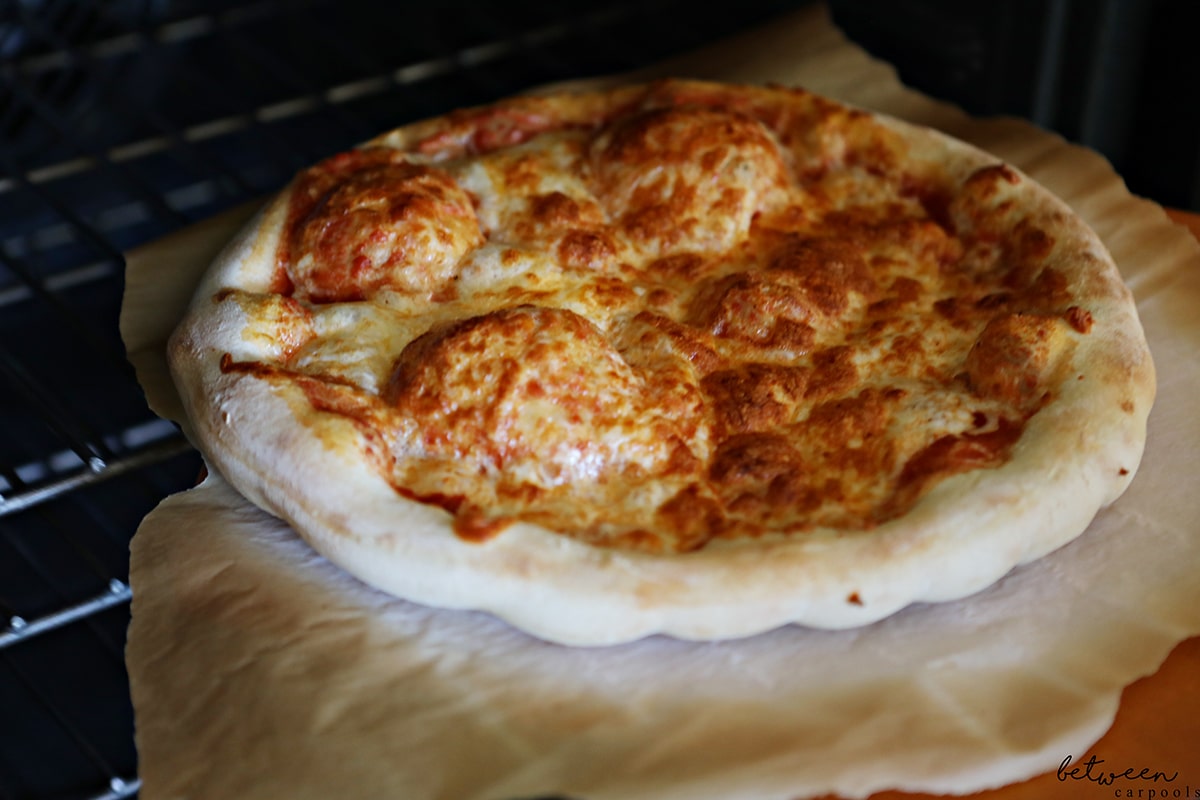 If you don't, it's ok. You'll just need some of the paper and an additional person to help slide the pizza into the oven.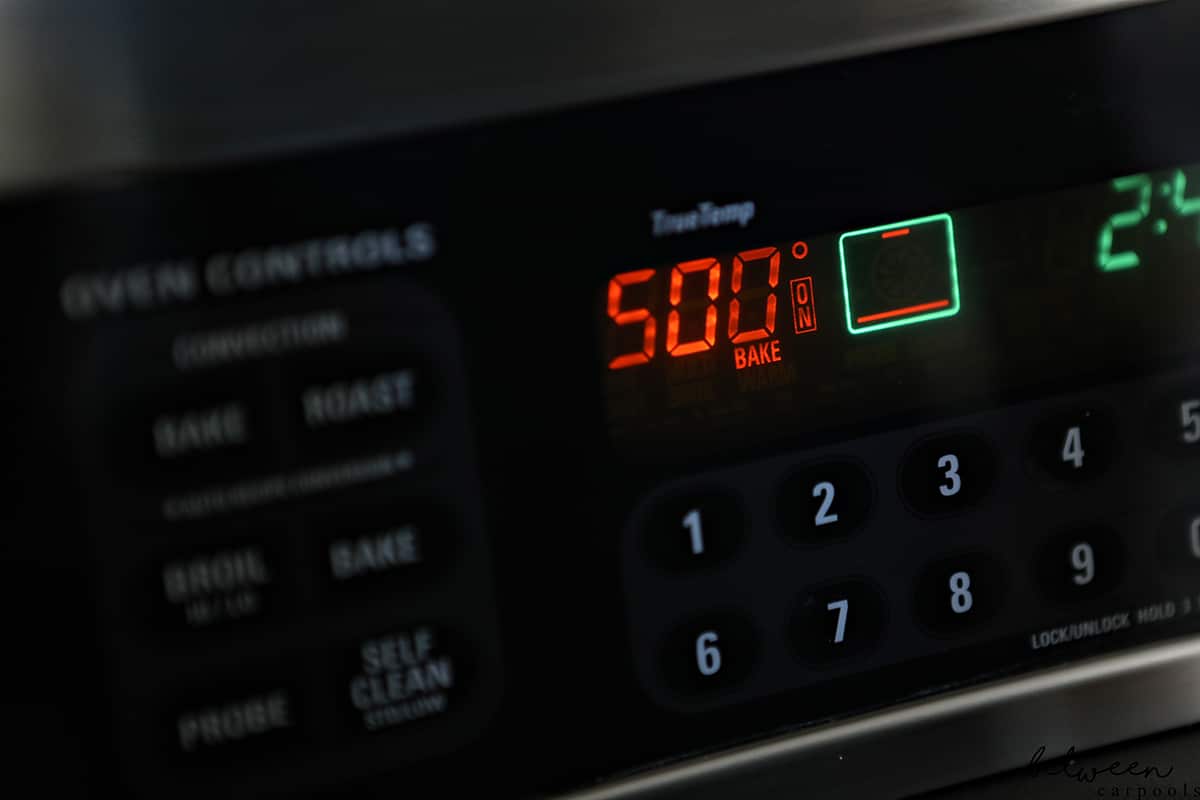 Most important of all. Preheat your oven as high as it goes. We baked this pizza on 500ºF.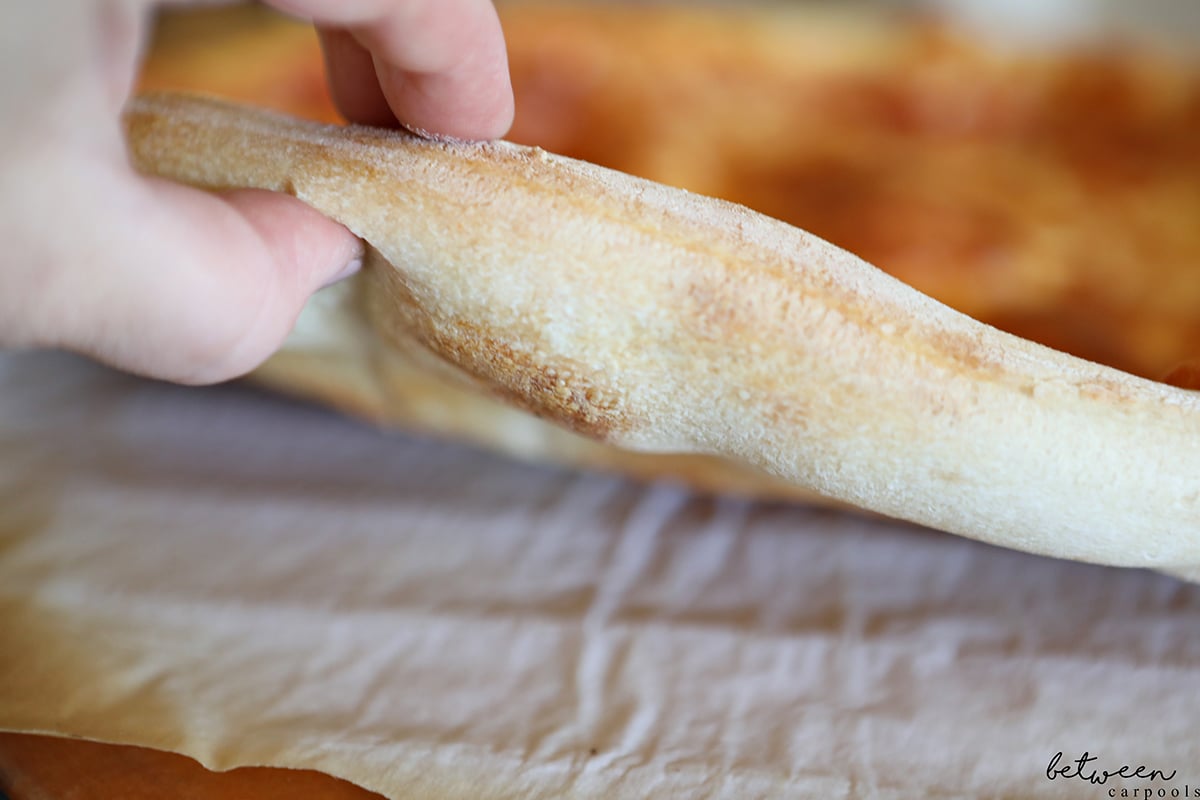 All ovens are different. So check when it gets close to the recommended time.
Bake for 7-9 minutes on 500ºF or 11-13 minutes on 475ºF. The bottom of the pizza should be crispy and brown.
For those scratching their heads as to why the pizza has to be baked at such a high temperature, I ask you. How high are the temperatures in the ovens of the pizza shop? Don't be scared. Great pizza only happens in really hot places.