It's so much fun to enjoy this hot chocolate…just stock up on chocolate Chanukah gelt.
Right after Sukkos, my sister-in-law suggested we celebrate a few birthdays by taking the kids out for dinner. The first thing my nieces and nephews ordered was hot chocolate milk for everyone at the table. 
Out came clear mugs with white frothed milk. As soon as the waitress put them down my nephew instructed the kids to start stirring the cups. Within seconds, everyone's cups were turning brown and everyone was enjoying hot chocolate milk. They loved it so much, they were talking about the chocolate milk more than the food! When we left, the kids stopped by the kitchen and requested some of that chocolate so they could make more hot chocolate at home. The chef gave them a bag with chocolate coins that looked so similar to the Chanukah gelt! I made a mental note for us to recreate this hot chocolate come Chanukah.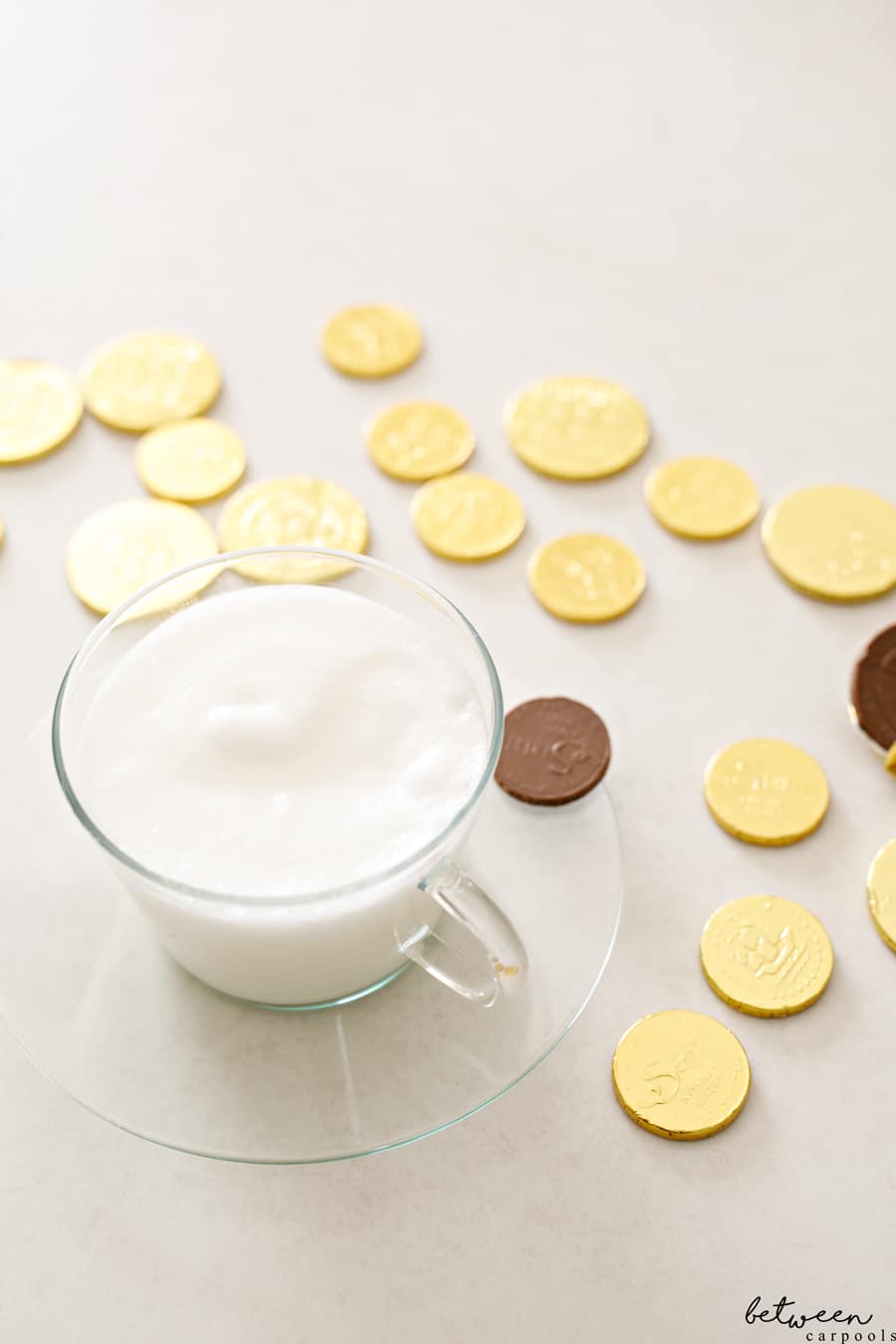 On Chanukah, I try to add something special every night. This can be one of those "special" things.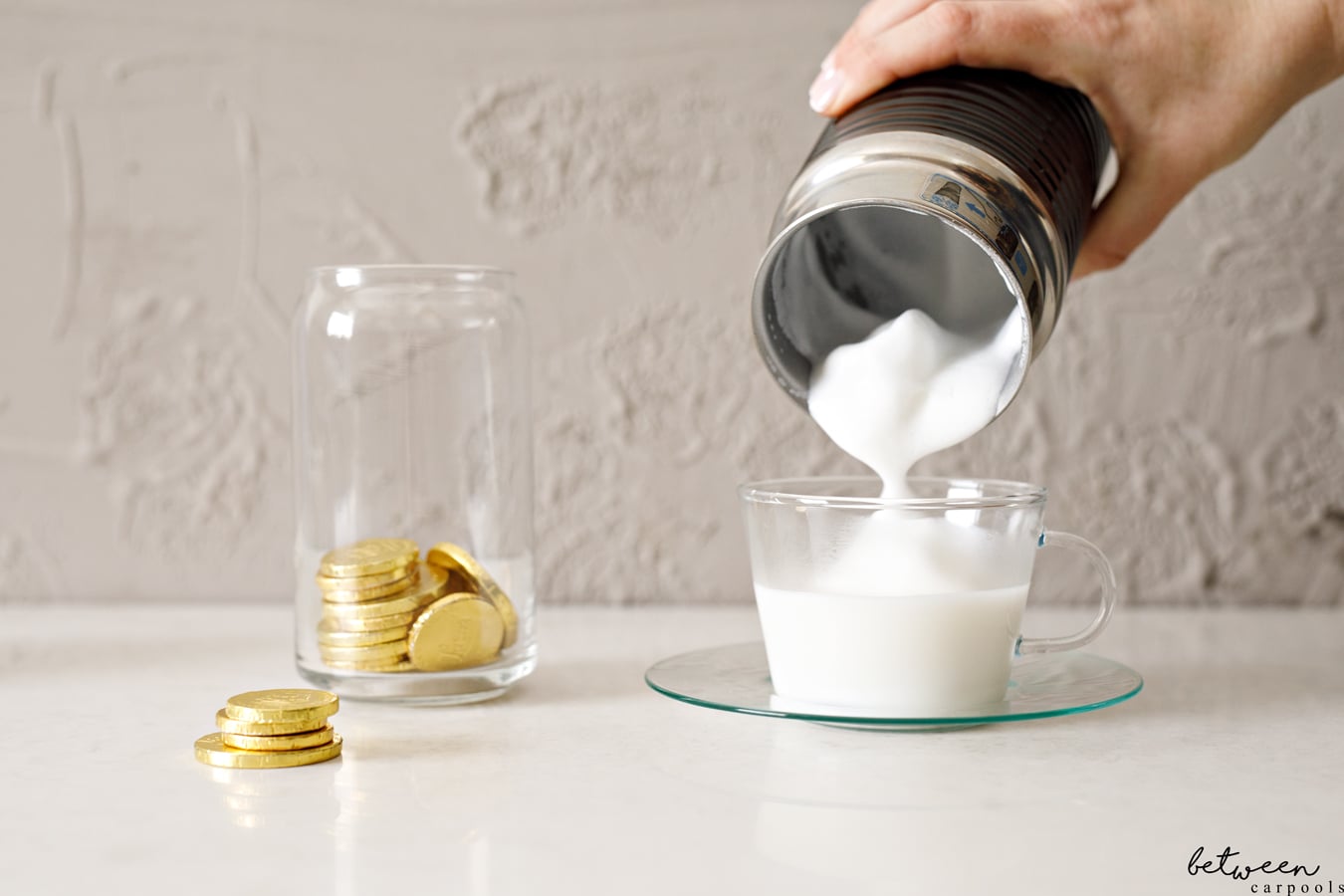 It's a simple and fun activity that's delicious too.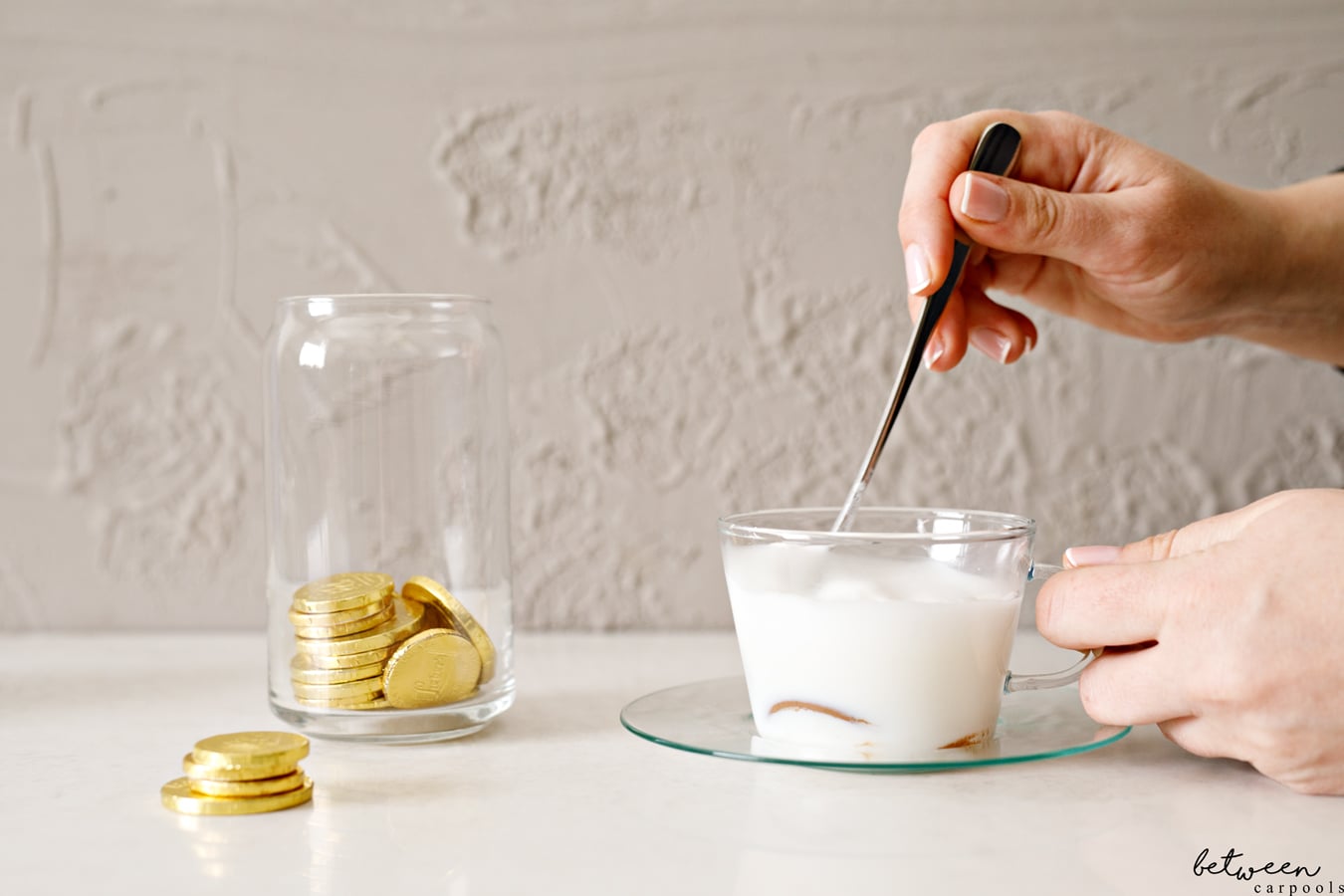 Place a few coins on the bottom of a clear mug or glass.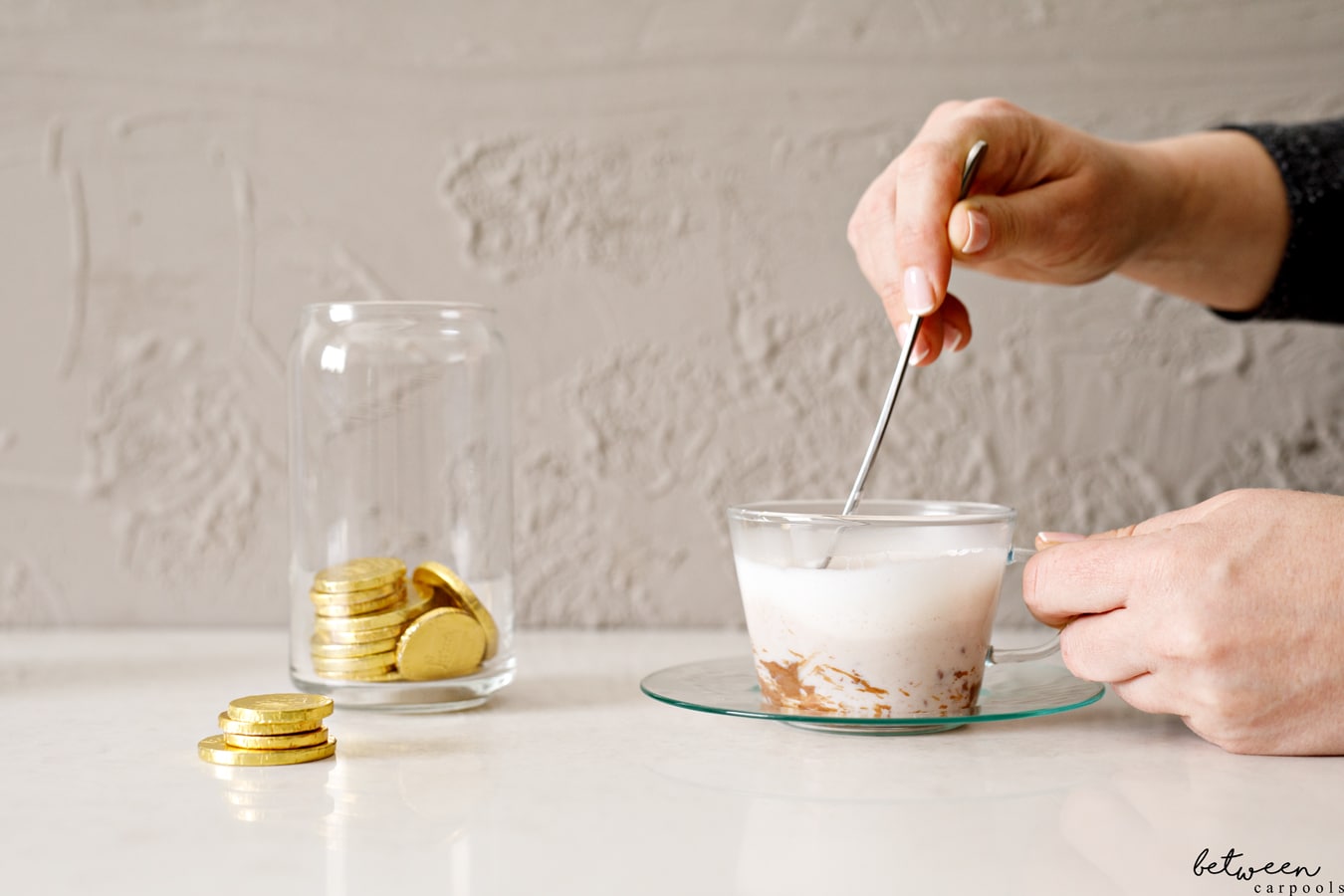 Pour some hot frothed milk over the coins and stir.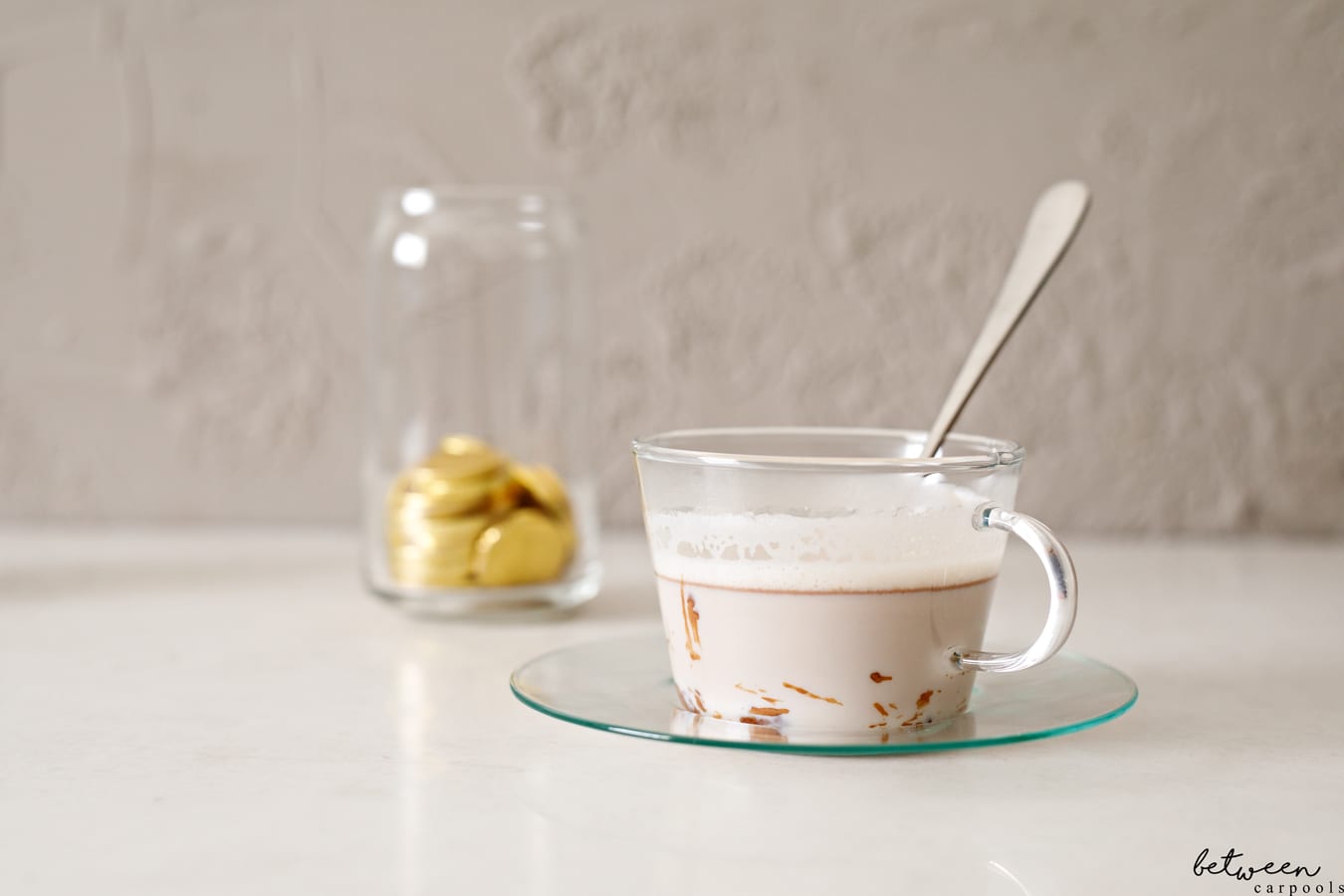 That's all. Let the kids mix and drink. Happy Chanukah!
We used this frother at the photoshoot. For a less expensive option, Victoria heats up some milk in a frothing pitcher on the stove and froths with a handheld milk frother.