Want a new super quick, no mayo dip to add to your rotation? This sun-dried tomato dip uses freezer and pantry staples so you can make it any time.
Sun-dried tomatoes pack a lot of flavor into a small bite, so this dip (or spread) goes a long way. Don't just serve it with challah – it's amazing on salmon or chicken, too. Or add some to a turkey sandwich and take it from boring to gourmet.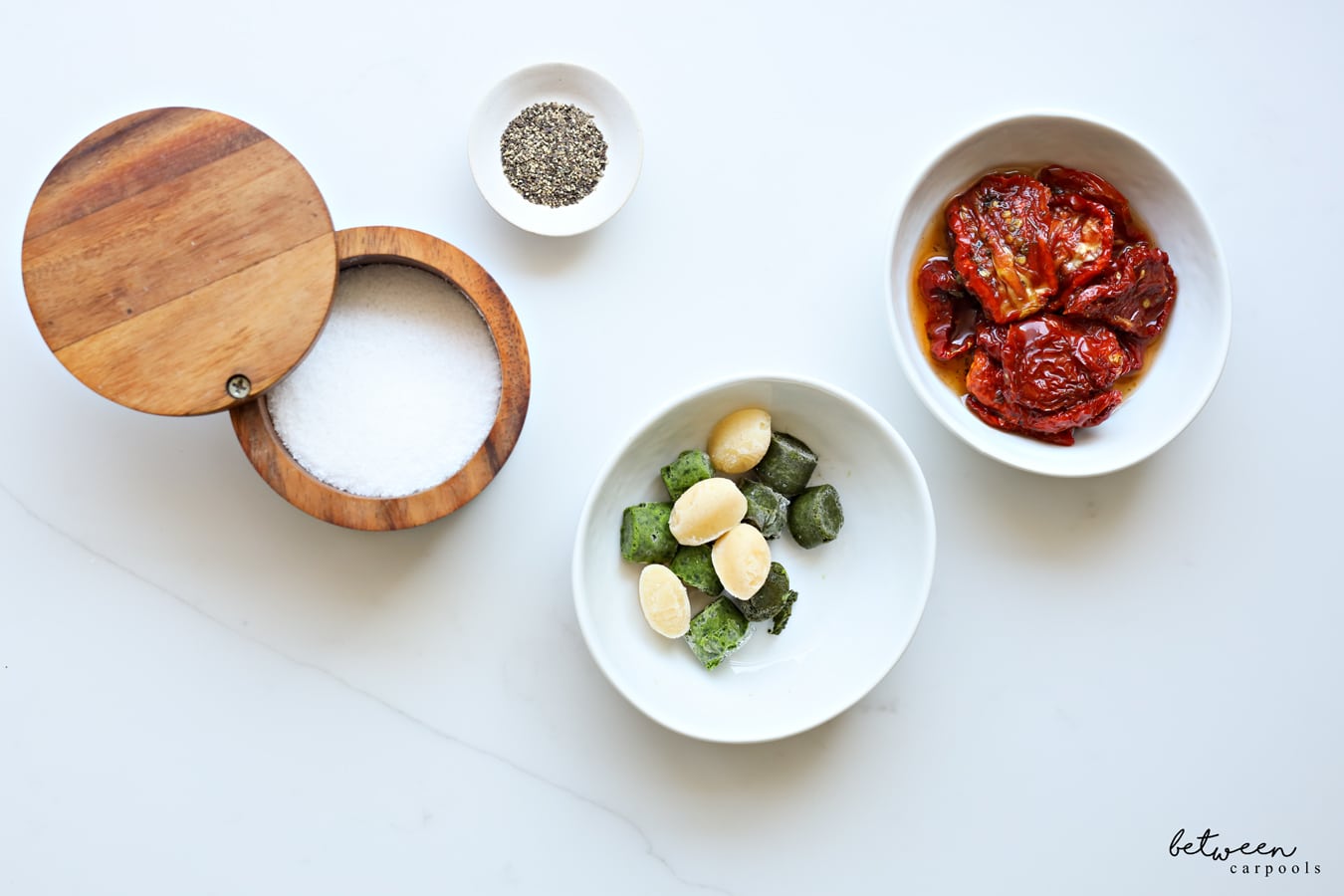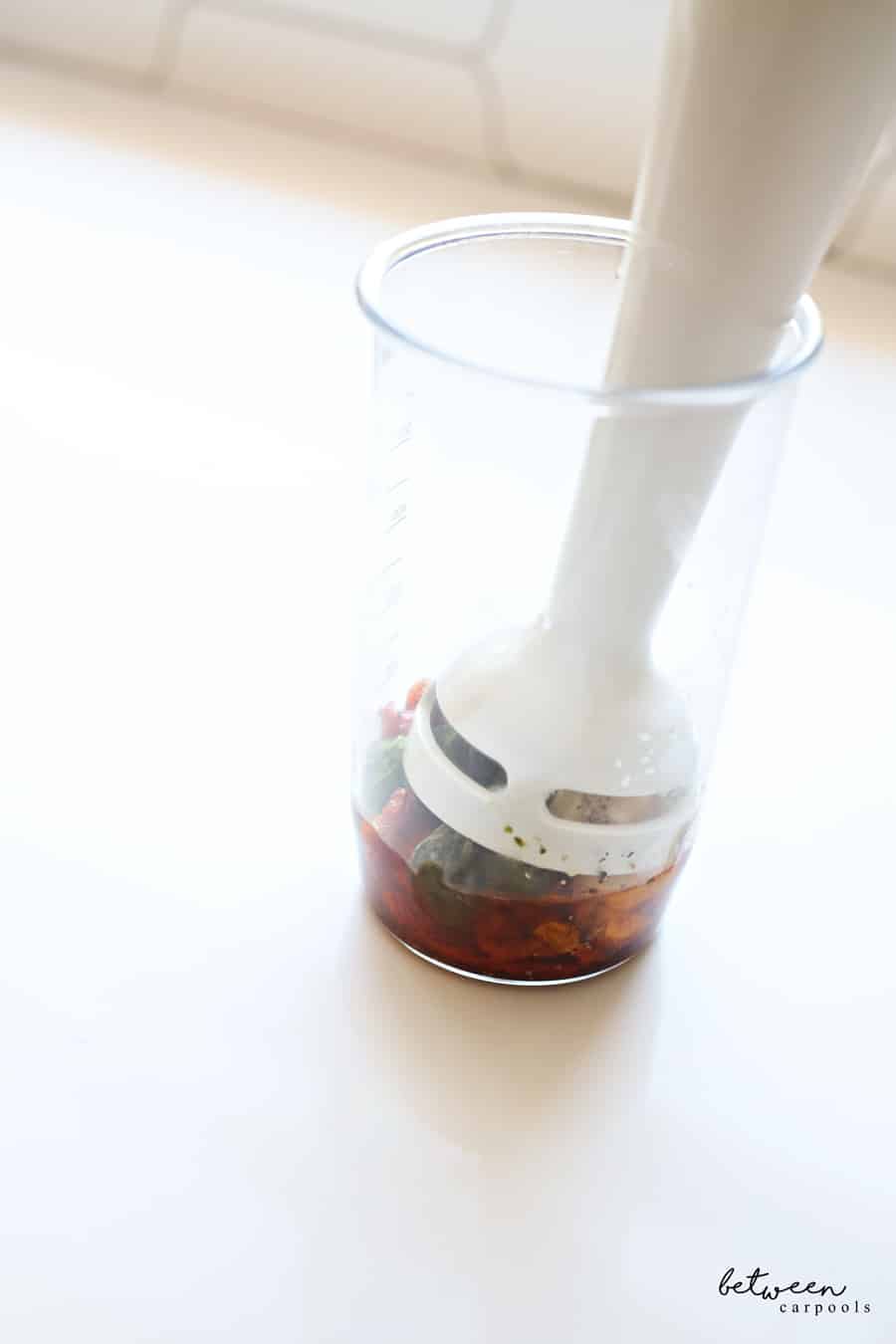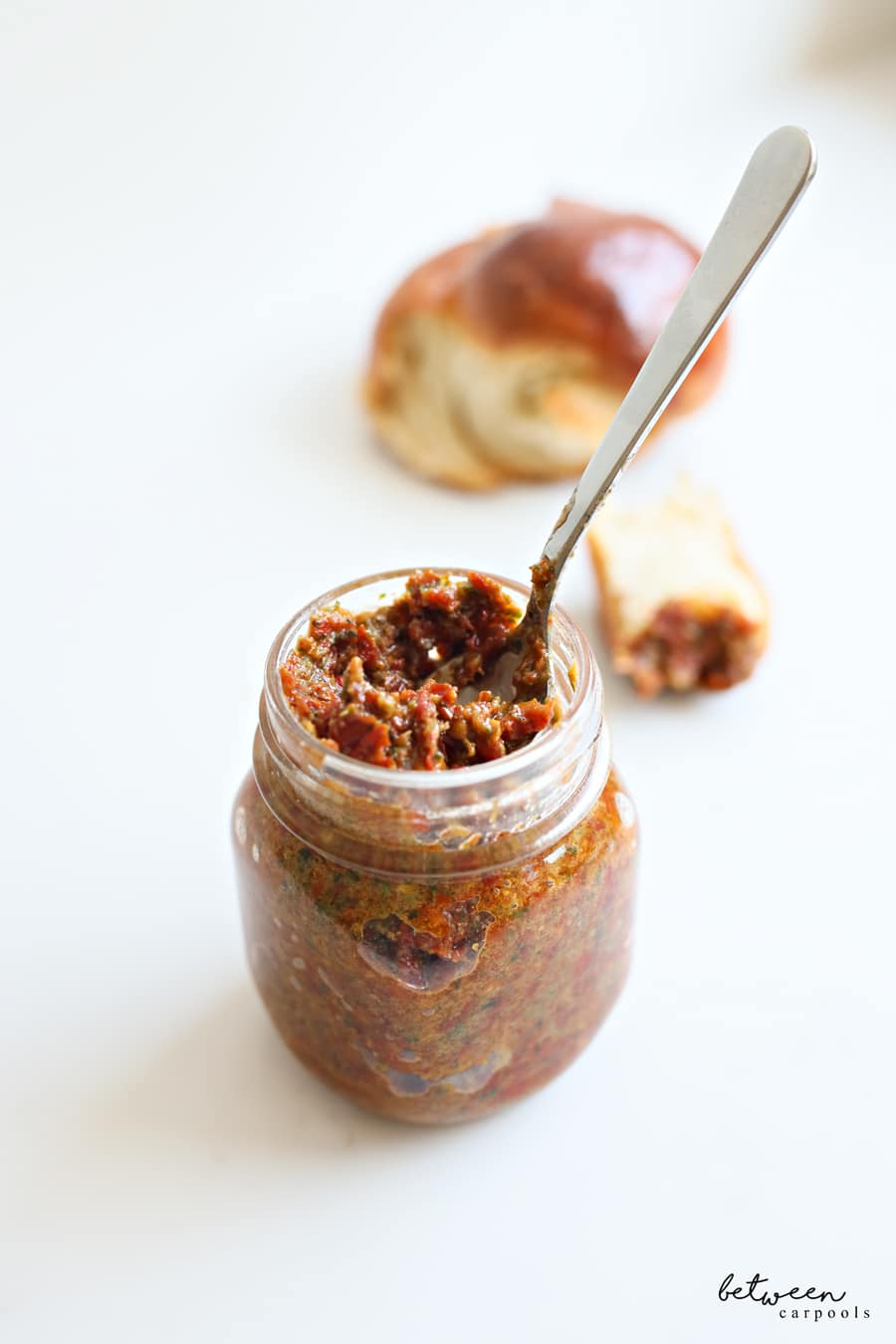 Sun-Dried Tomato Dip
Ingredients
¾ cup sun-dried tomatoes
4 frozen garlic cubes
4 frozen basil cubes
4 frozen parsley cubes
2 to 4 Tbl olive oil (If your tomatoes come packed in oil, you can use that oil.)
½ tsp kosher salt
Ground black pepper, to taste
Instructions
Blend all ingredients in a food processor or using an immersion blender.
Add just enough oil to bring everything together. Blend to your preferred consistency.
Adjust salt and pepper to taste.