Forget the pot. Forget the onion. Forget the carrot. 
It's 2022. Almost  '23. We will never stop eating gefilte fish (serving it, at least. Debatable on the eating part), but, we will figure out how to simplify the cooking. 
Know that sticky smelly pot that you really don't enjoy washing out? It's a distant memory now. You can bake your gefilte fish. In this post by Raizy Fried back in 2017, we mentioned baking it in the oven. 
Some of us have been doing it ever since, others had to be convinced. But, all we really needed was to try it only once. And we were sold.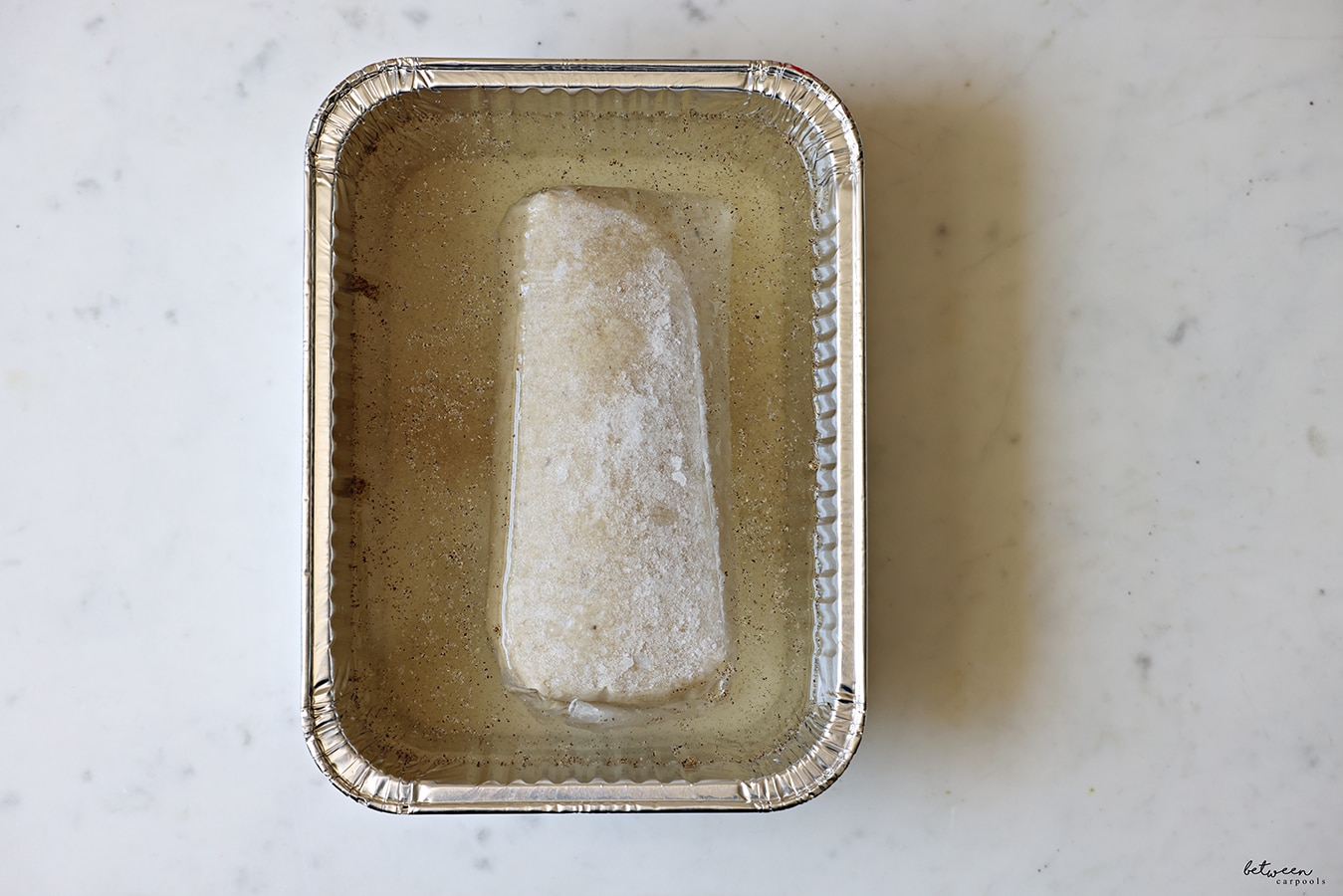 Baking your gefilte fish, instead of cooking it in a pot, is so much simpler. For some reason (we don't quite know how to explain it) there is absolutely no need for the onion and carrot. The flavor is just fine. Simply place your frozen log in a half 9 x 13 pan, cover halfway or a drop more with water, sugar, salt and pepper. For exact measurements, see here. We use this recipe minus the veggies. 
Cover tightly with foil, bake at 350 for 1 ½ hours, and you are done. Transfer to a container (this one here is highly recommended).
Best part? The house doesn't smell fishy. No more gefilte cooking smell.
FOR EXCLUSIVE CONTENT AND A PEEK BEHIND THE SCENES, MAKE SURE TO JOIN OUR WHATSAPP STATUS HERE. JOIN OUR WHATSAPP GROUP AND WE'LL LET YOU KNOW WHEN A NEW POST IS UP!