Nobody likes to look at a greenish/gray muffin
Ever cut a slice of blueberry loaf cake, or bite into a muffin only to discover that the muffin has a weird tinge of gray, maybe even green?
Yup. We have been there too.
Your cake or muffin might taste perfectly delicious, but, we also eat with our eyes.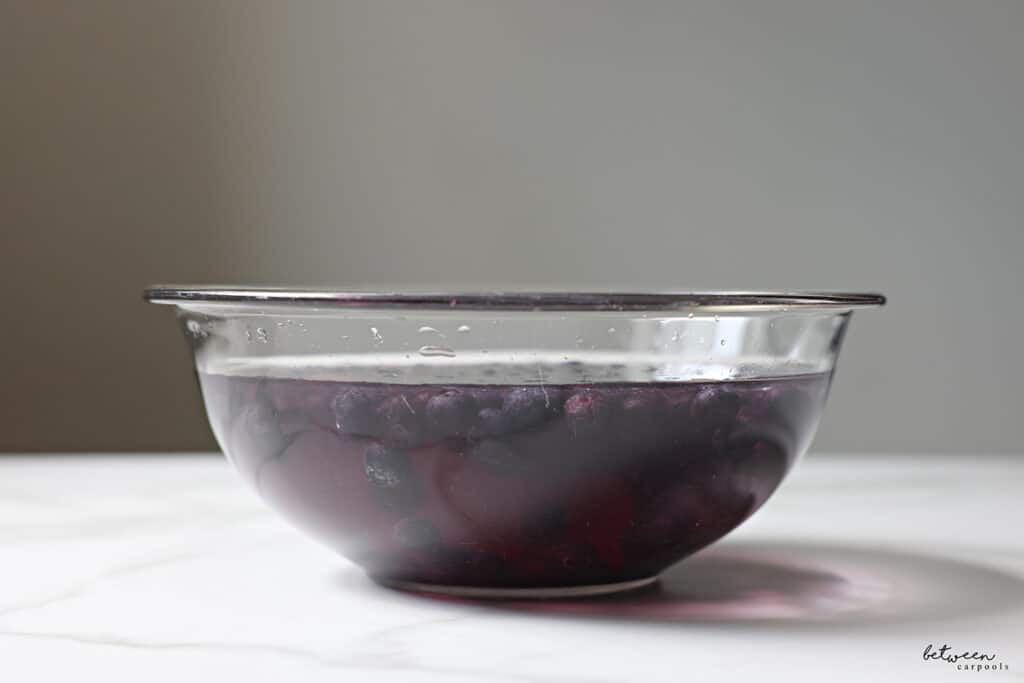 All you need to do to avoid that is simply to rinse your blueberries. Yes. That simple.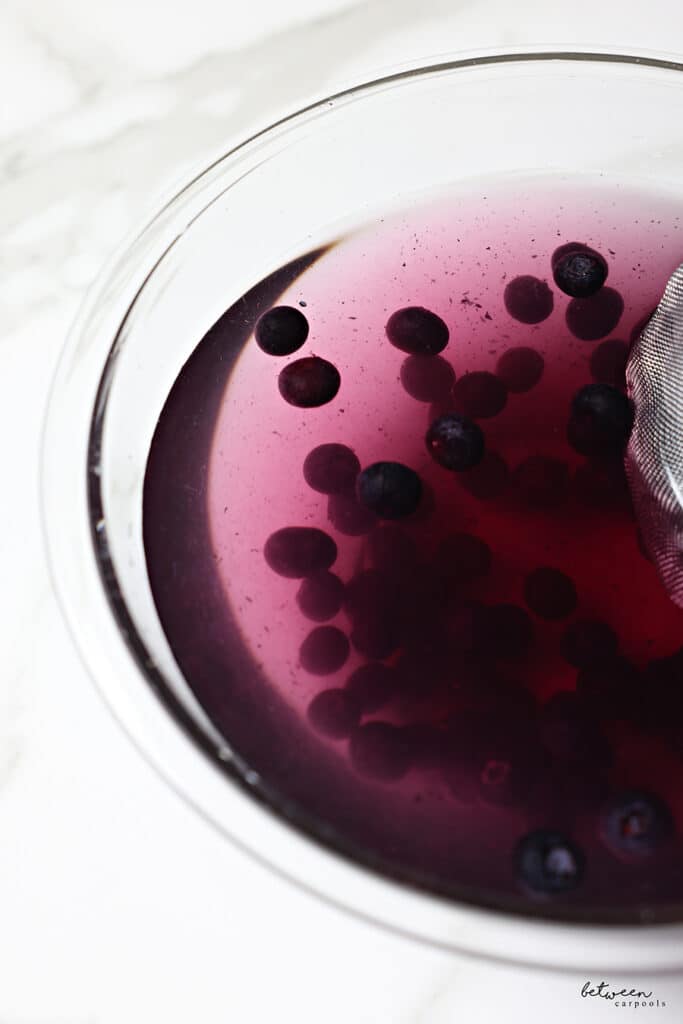 Rinse berries in cold water several times – until the water is noticeably lighter when you drain them. It'll start out dark blue, but will gradually shade its way up to a watery red/blue,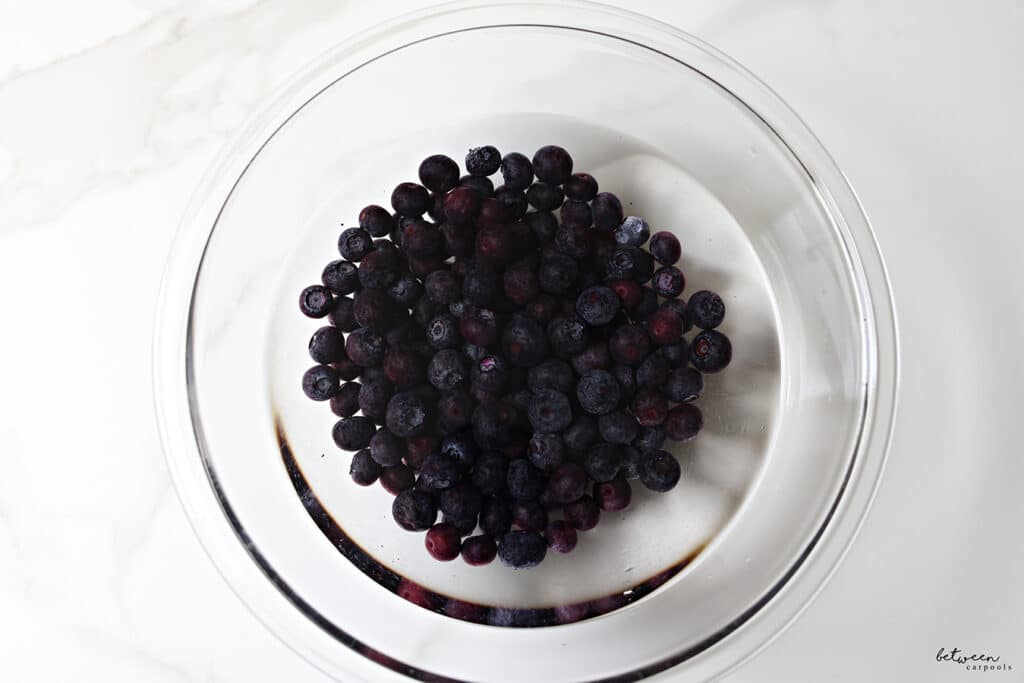 and then, you will have clear water.
When that happens, remove the berries from the water using a strainer and then dry the berries well (Be gentle as frozen berries are mushy and tend to ooze.)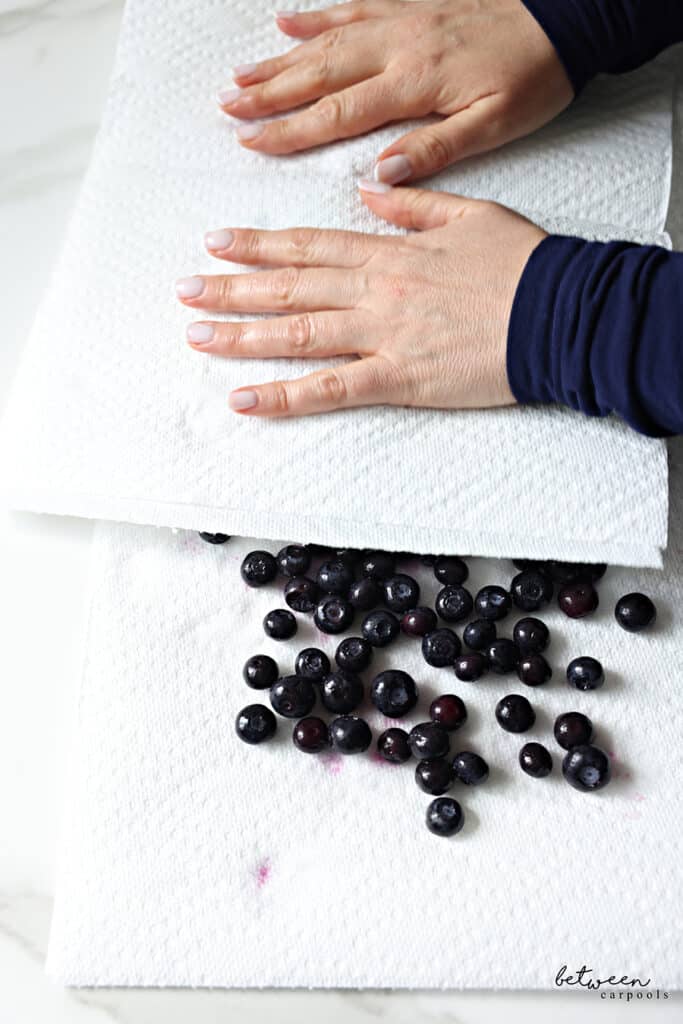 with several layers of paper towels, top and bottom.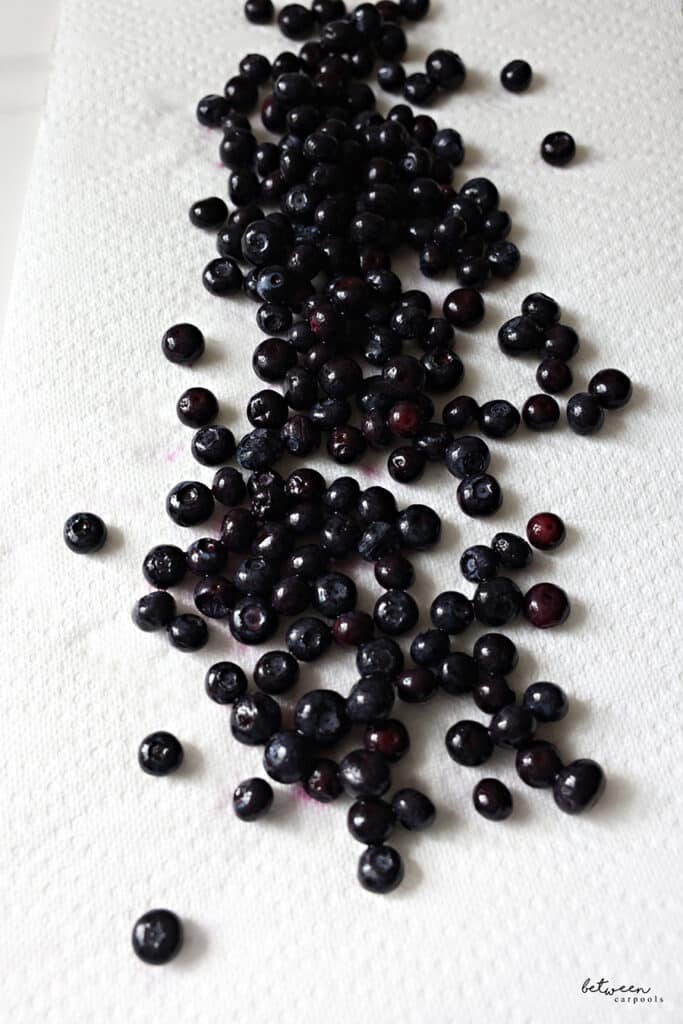 Your berries are ready to be used.
Gently and quickly stir the frozen berries into the batter. You'll see a few inevitable streaks of blue, but the entire batter shouldn't turn blue. If that starts to happen – stop stirring, you're done! Make sure not to overmix the muffin batter, or the blueberry juice will still bleed.
We used this method in this recipe here, and see? No green batter! Just a beautiful and delicious cake.
FOR EXCLUSIVE CONTENT AND A PEEK BEHIND THE SCENES, MAKE SURE TO JOIN OUR WHATSAPP STATUS HERE. JOIN OUR WHATSAPP GROUP AND WE'LL LET YOU KNOW WHEN A NEW POST IS UP!