A real fire, right on your plate. And it's so easy!
I was sitting by an event a few months ago; it was very elegant and the caterer did a phenomenal job with each and every course. Each dish was better than the next. How was this amazing meal going to end?
Dessert showed up, and we weren't disappointed.Right there on the plate was a small "log" fire burning. It was so spectacular; I had to go over to the chef and compliment him. Also, I had to learn the secret to this log fire.
And I did. 
Turns out all you need is a few cubes of sugar and a few drops of lemon extract. Make sure the lemon extract has a high alcohol content. This one here will work well.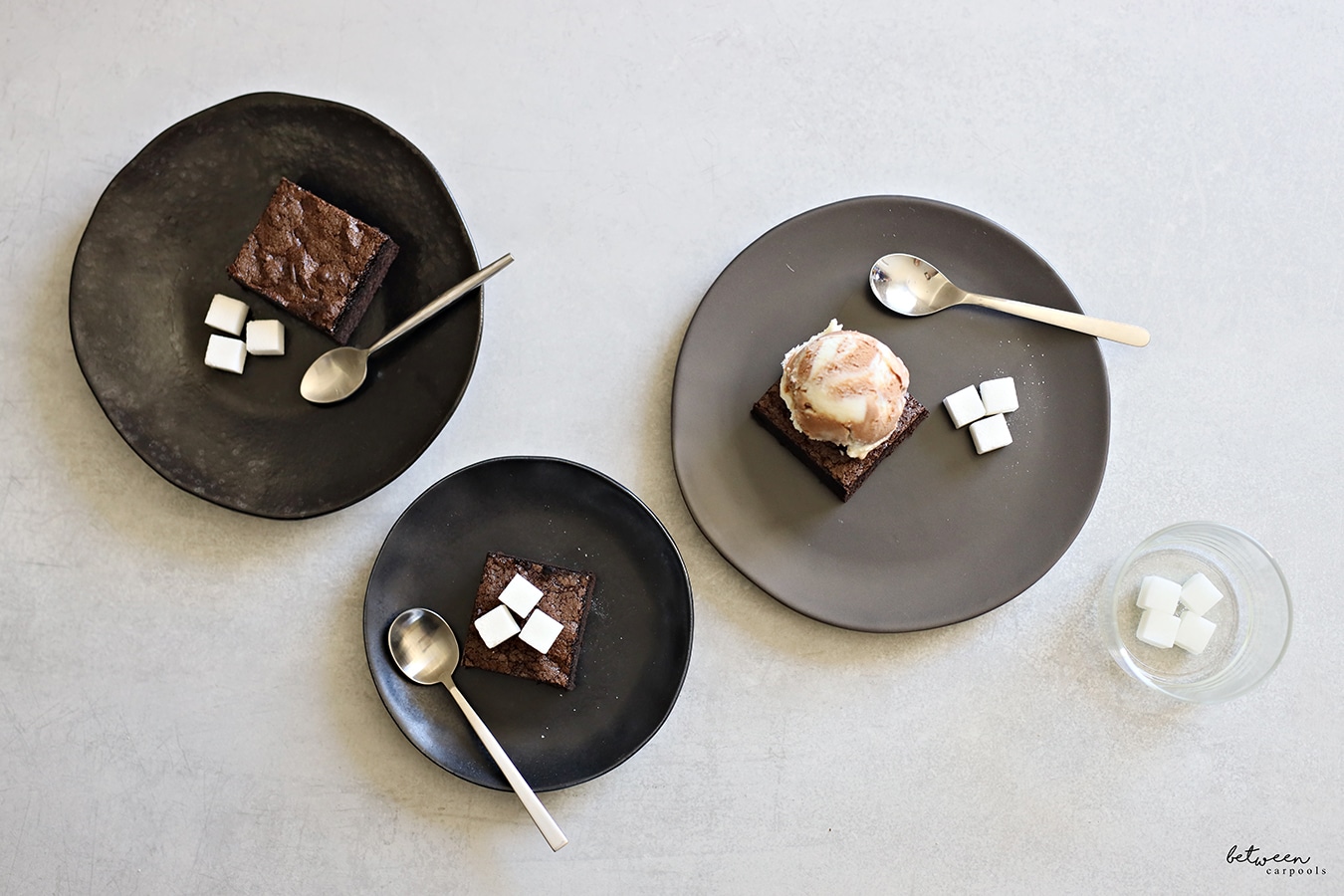 Start by plating your dessert. This can be a scoop of ice cream, a brownie (there's a great 9×13 brownie recipe in Dinner Done) or our popular chocolate chip sticks (cut them into squares).
Once your dessert is plated, place 3 sugar cubes wherever you want the fire to be. Right on top of the cake works great, on the plate works well too.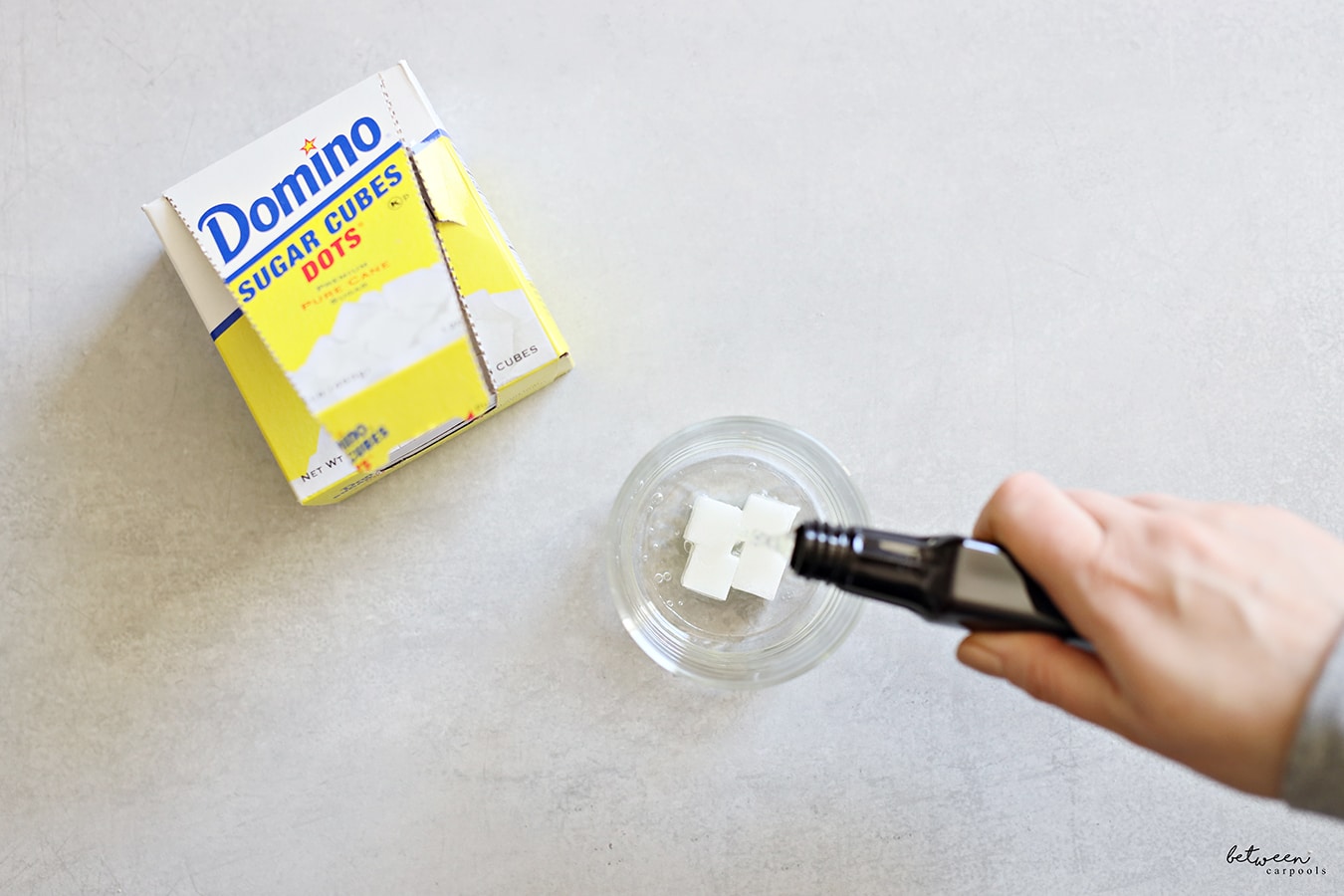 In a small bowl, soak as many sugar cubes as needed (depending on how many desserts you are plating) in the lemon extract. You will only soak the top cube, as to keep the fire in control. You don't need much lemon extract, a few drops will do.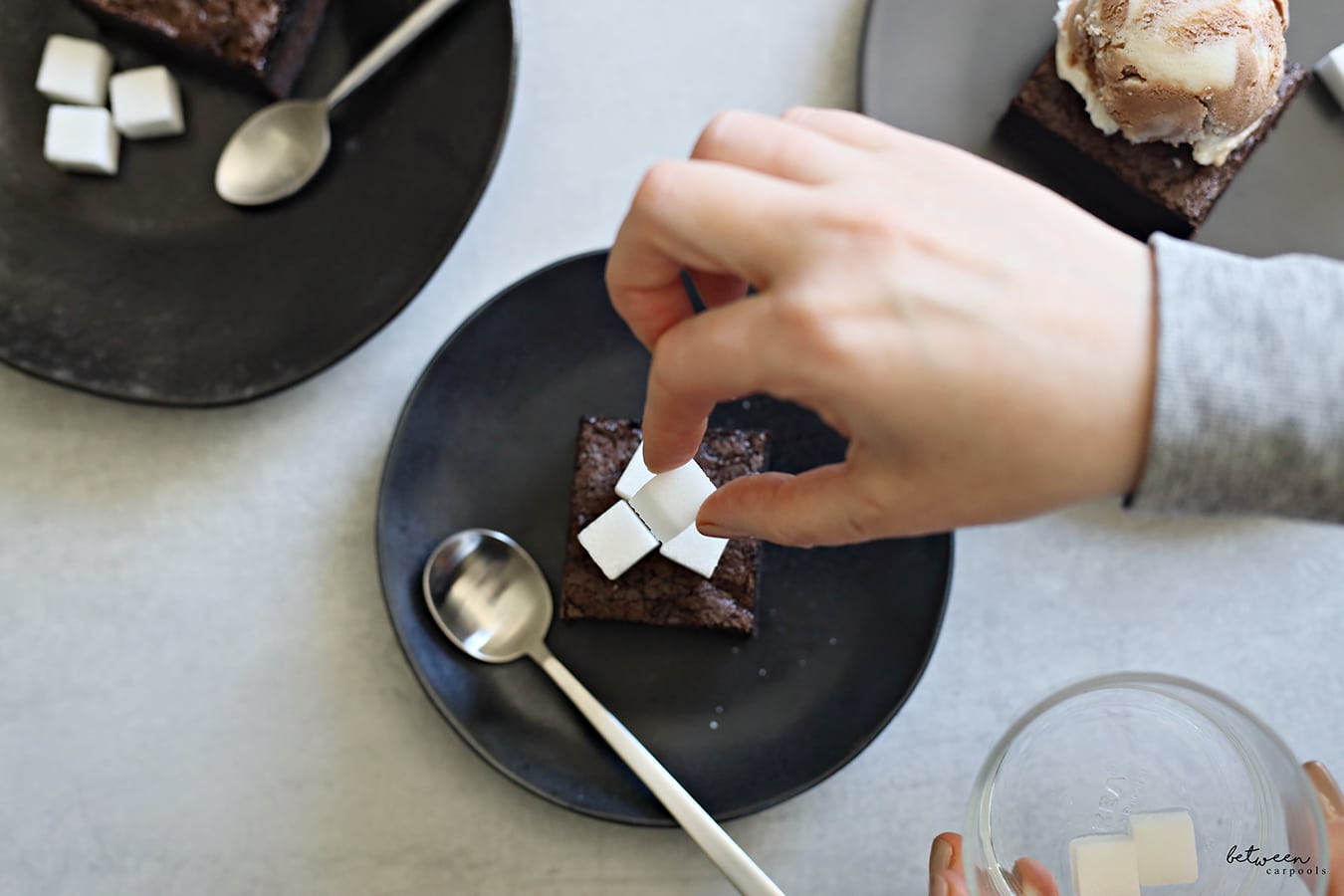 Once ready, top each 3 sugar cubes with the 4th soaked cube.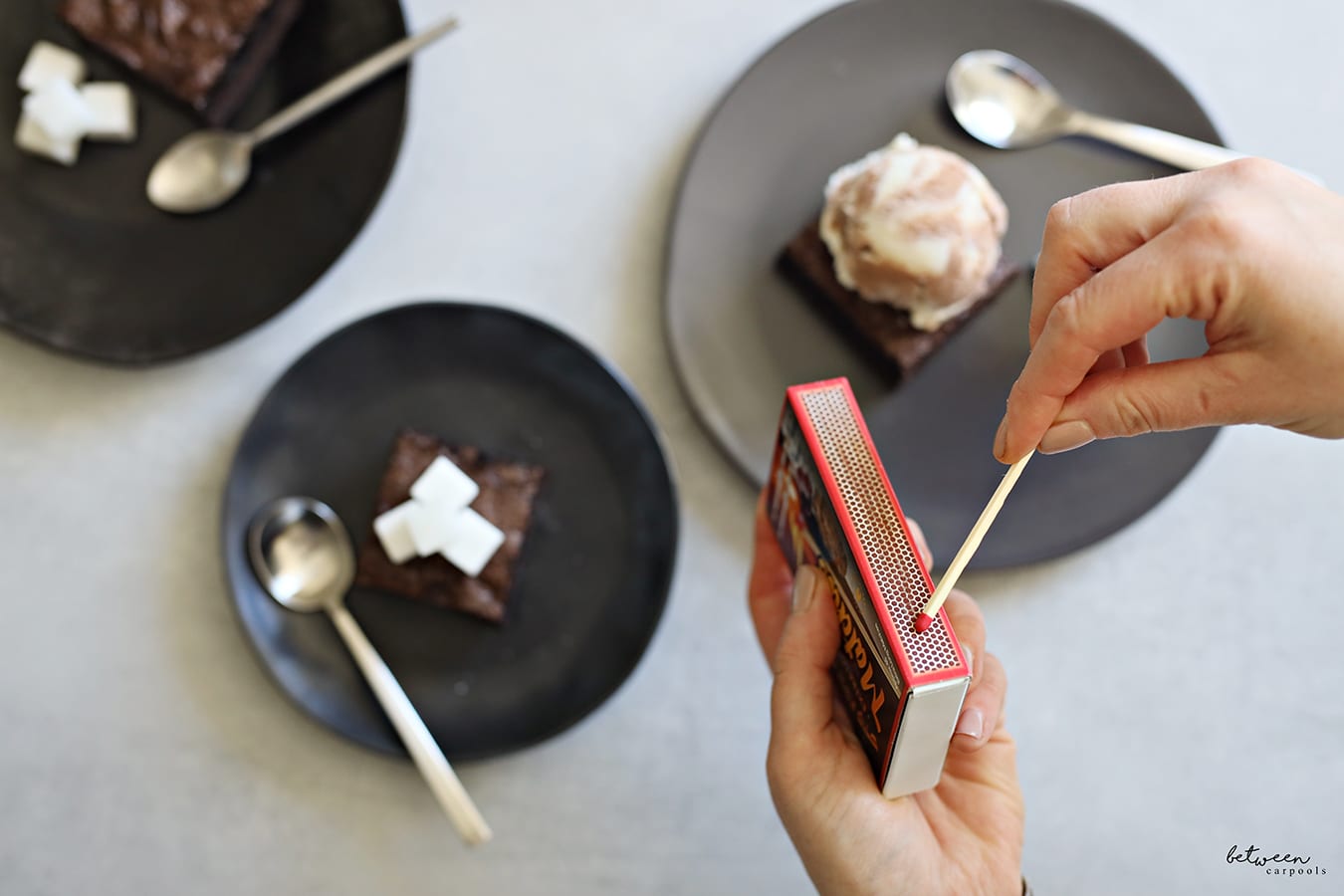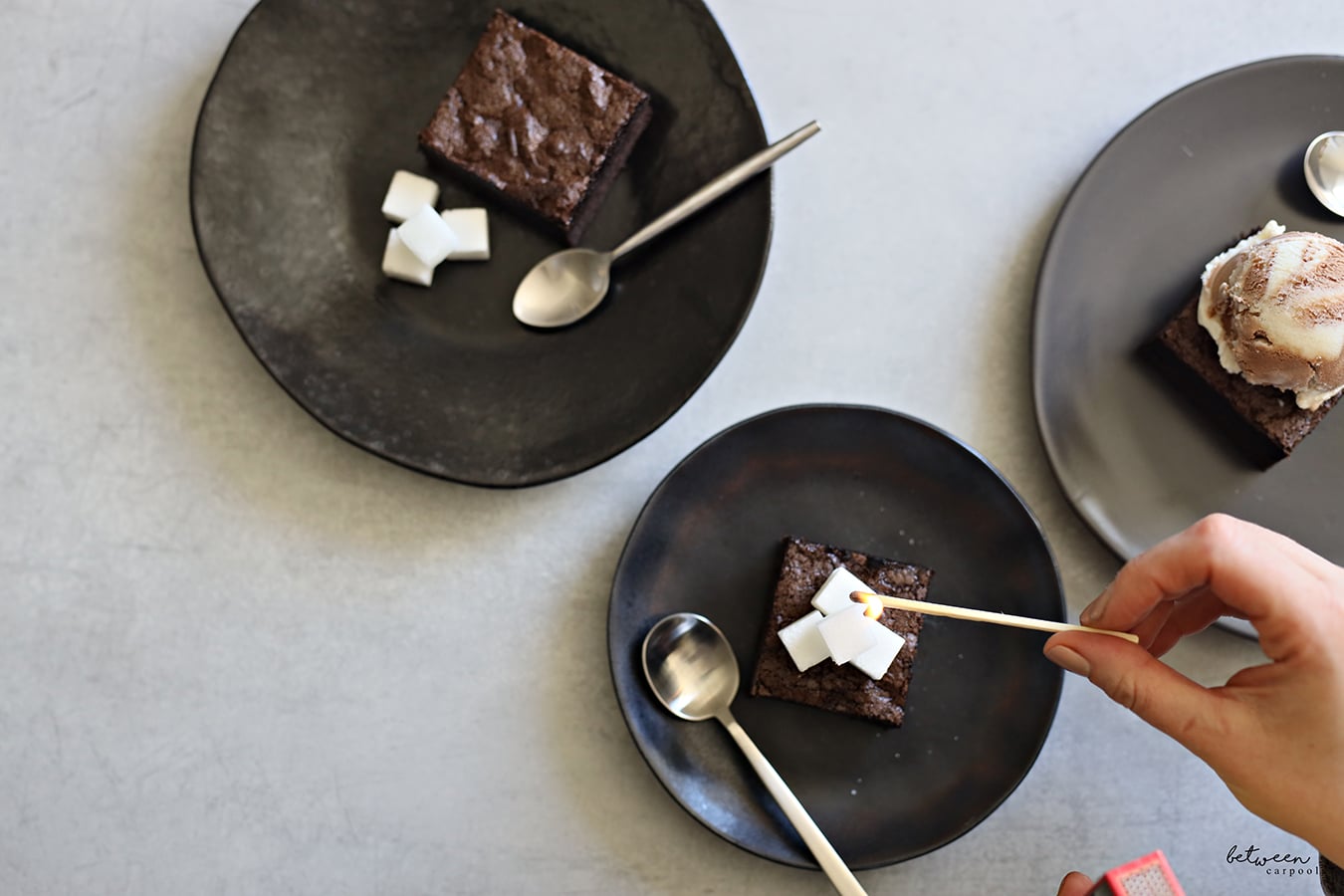 Bring the dessert to the table and use a match to light the top cube. You want to light it at the table because the fire lasts less than a minute.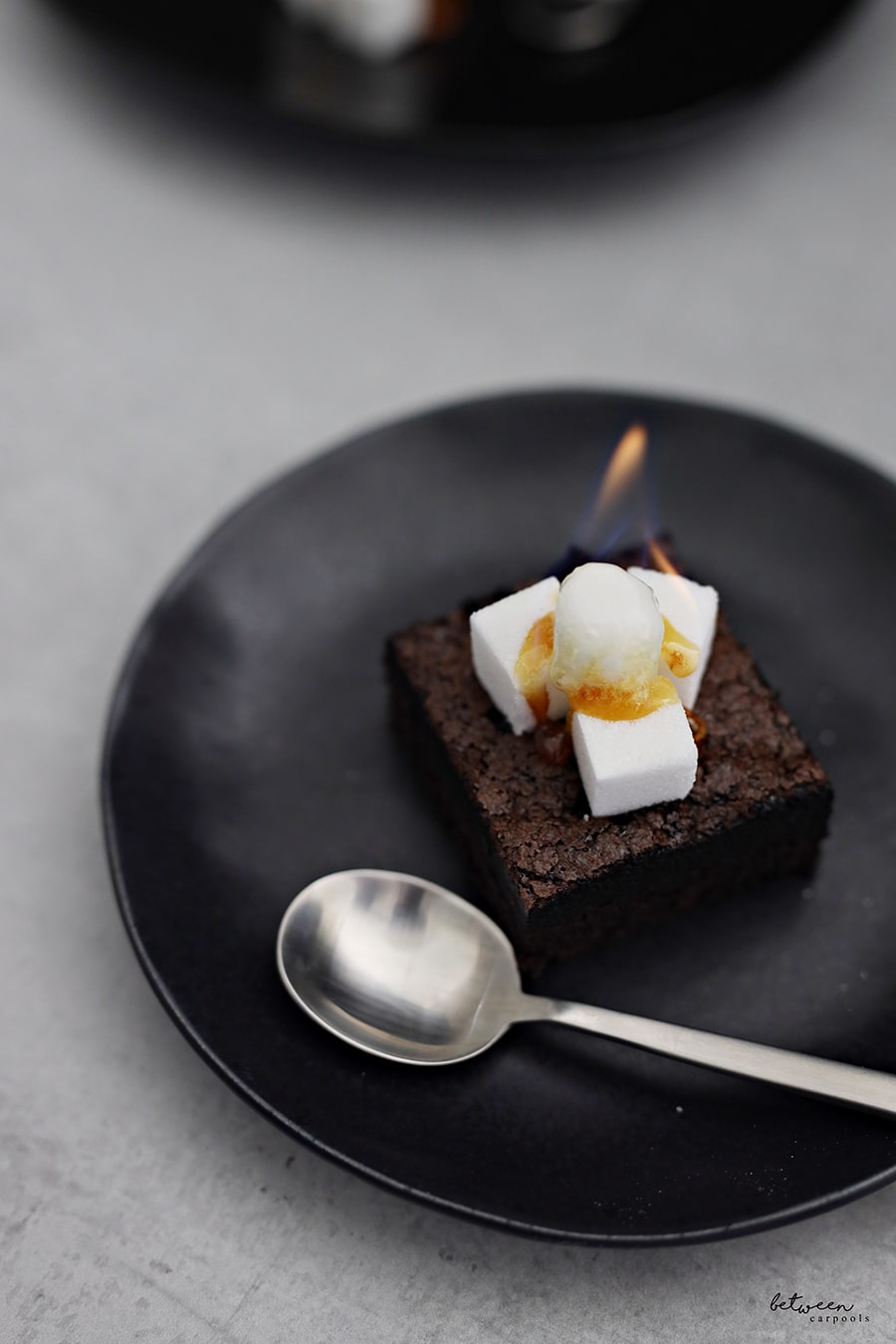 Watch the sugar burn and caramelize, and enjoy your Lag B'Omer!
DISCLAIMER: Be careful. Don't let your children do this! And don't let your children know that the lemon extract is your secret so they aren't tempted to do this on their own. And don't forget–it's super important that the bottom sugar cubes DO NOT get lemon.