It starts with butter. Then goes the milk and cheese. A spicy kick is optional. It's hot, oozing cheese sauce and it's perfect for right now.  

What says comfort food more than gooey, creamy cheese sauce? Nachos, loaded baked potatoes, French fries—all of these move to the next level with cheese sauce.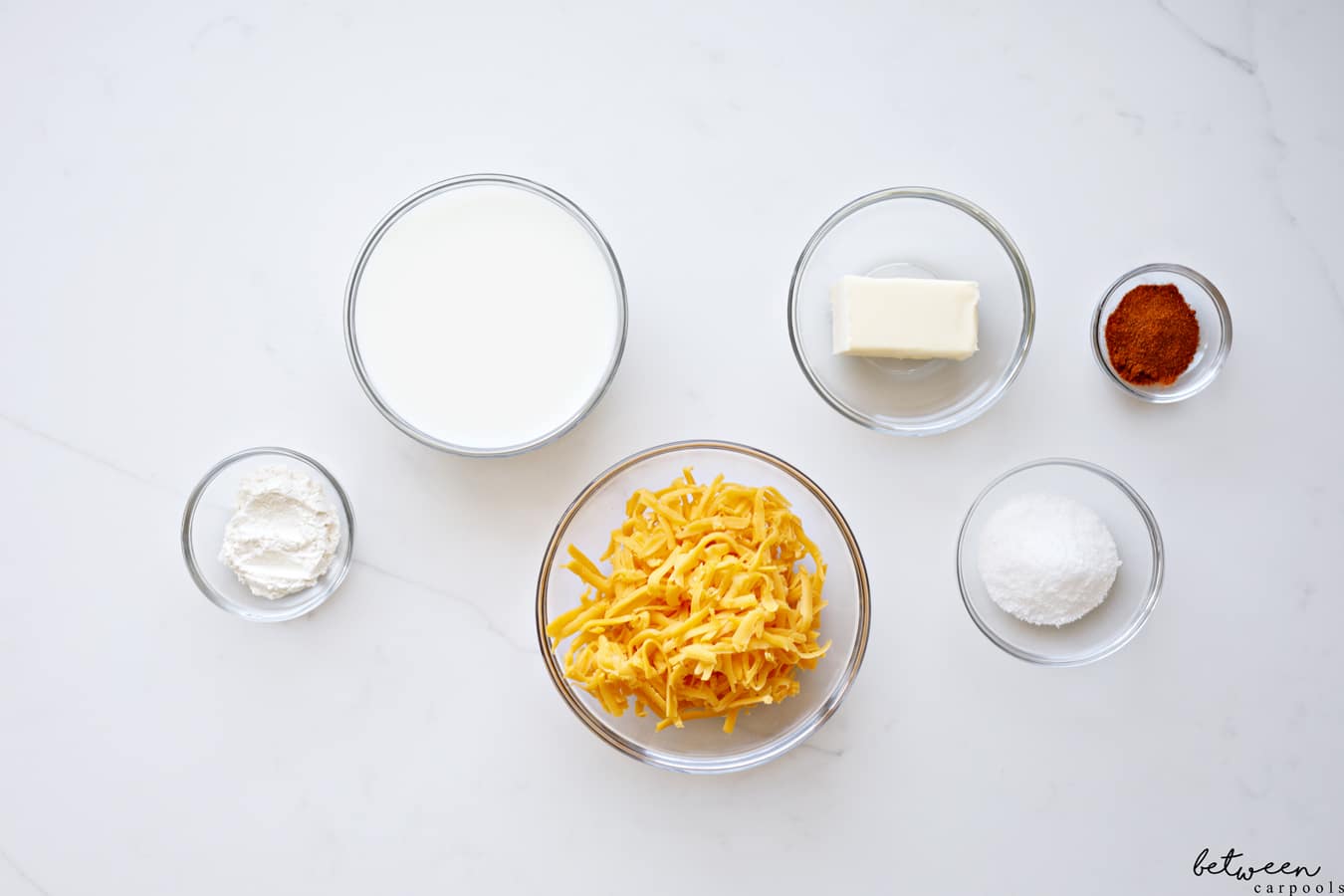 So now let's make some.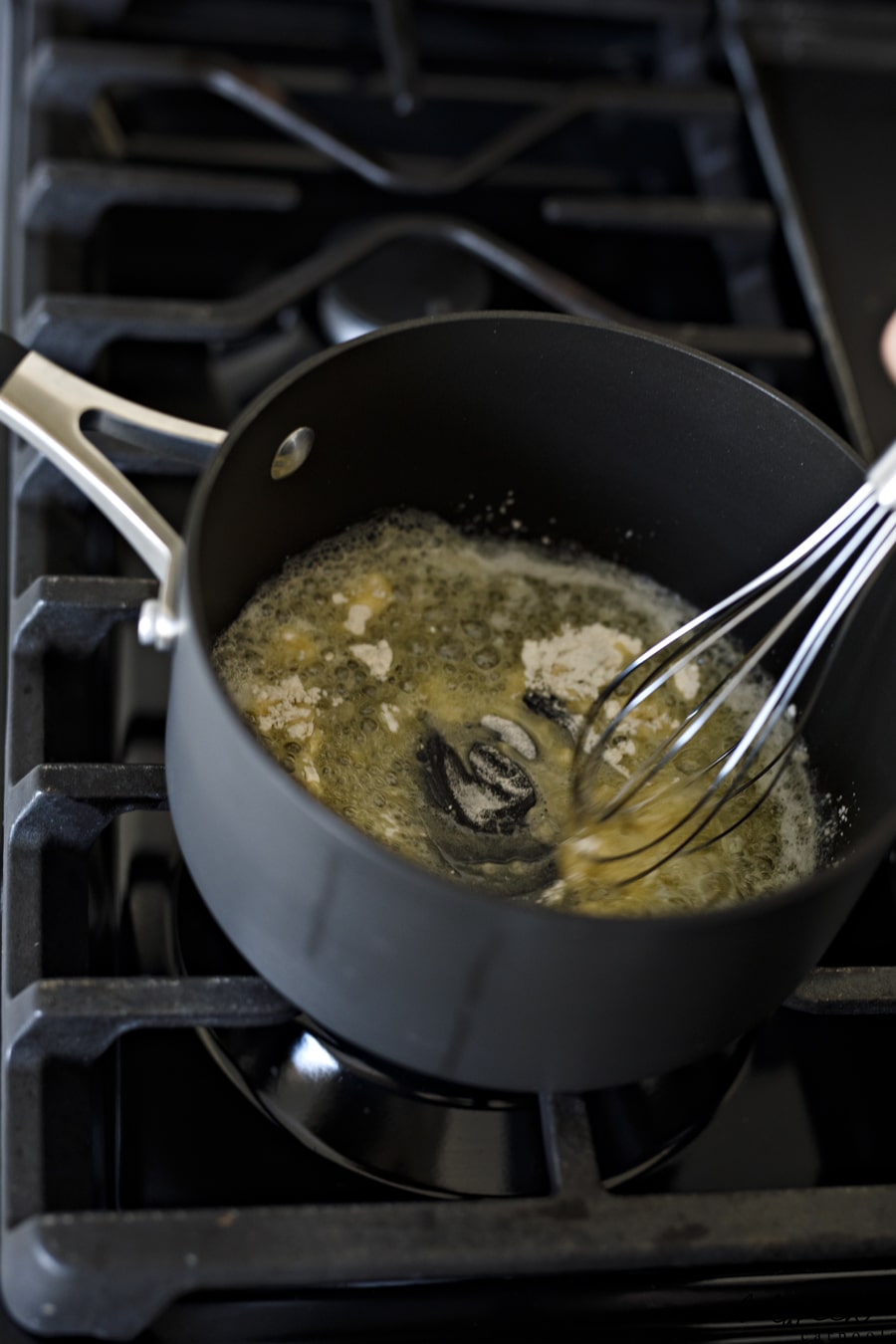 First, we need a roux. Melt your butter and whisk in the flour. This will help get the sauce nice and thick.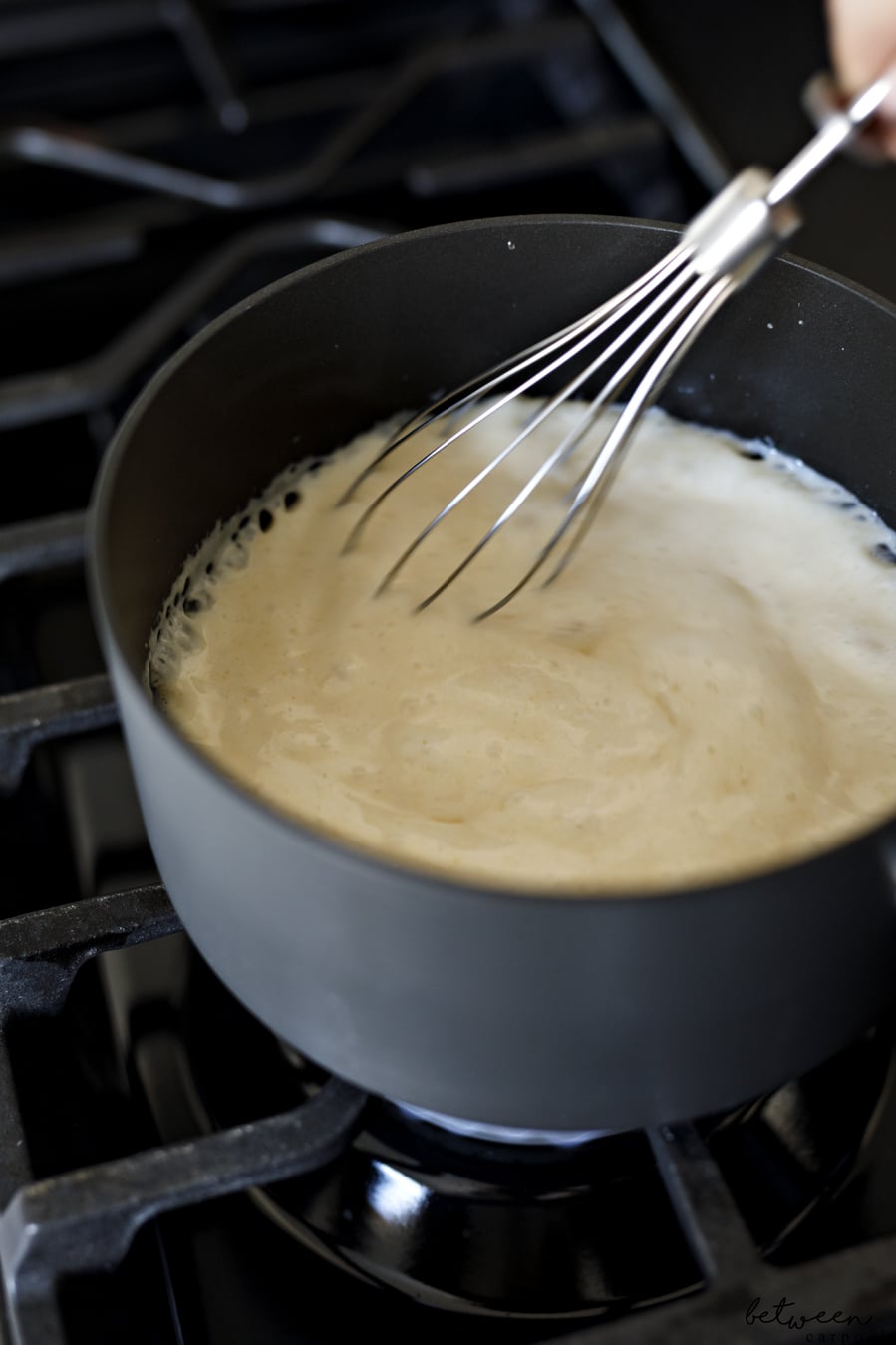 Then whisk in the milk. Let cook until the milk is nice and thick.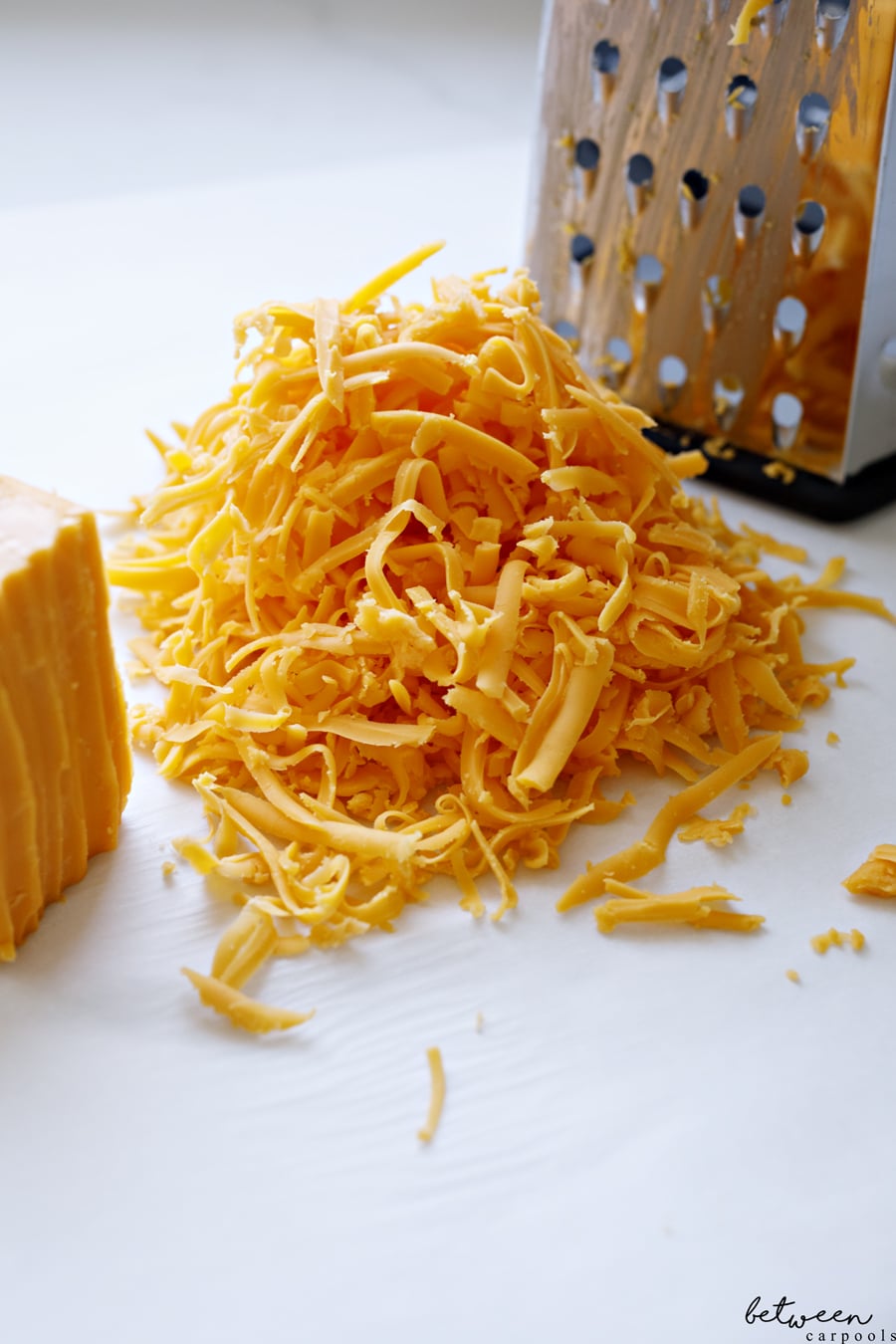 Now it's time to add the cheese and mix until the cheese is melted. We grated a brick of cheese rather than using pre-shredded. That's because pre-shredded cheese is coated with cellulose so that the cheese doesn't clump together in the bag. It helps the shreds maintain their shape, but it also prevents it from melting super smoothly. To achieve the smoothest sauce, shred your own cheese. Season your sauce and you're done.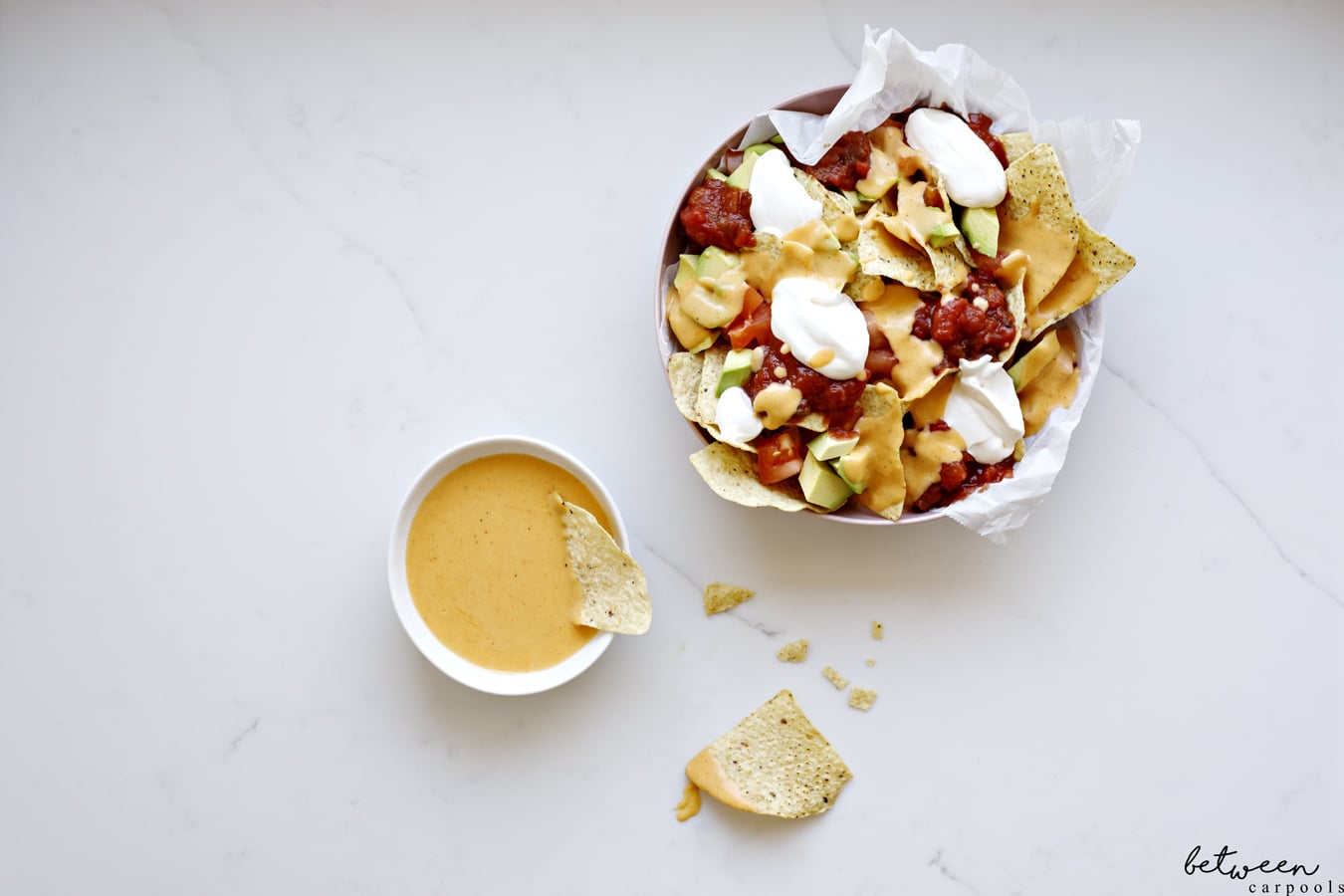 Now it's time for nachos. 
And just what will you need to complete your dish after you have this sauce?
These nachos include tortilla chips, cheese sauce, sauce, sour cream, diced tomatoes, and diced avocado. Just toss it all on the chips and enjoy!

Cheese Sauce
Ingredients
½ stick butter
1 tablespoon flour
1 cup milk
1 cup shredded cheddar cheese
Chili or cayenne pepper to taste (optional, depending on how hot you want it)
Salt and pepper, to taste
Instructions
Over medium heat, melt butter in a saucepan. Add flour and whisk until well blended.
Add milk, whisking constantly and bring to a gentle boil. When thickened, turn heat to low and add shredded cheese.
Season with salt and pepper, and add seasoning if you like a bit of a kick. The sauce can be reheated over low heat.