Well, we might not be able to travel to enjoy them now. But we've brought those thin crepe-like pancakes home.
A couple of days ago, we told you about our visit to Etty Effinger's home in this post, where she showed us how she makes a few of her specialties. This is one of those dishes we're particularly excited about. You know those pancakes that you enjoy in Israel, the kind that come with chocolate spread and whatever other add-ons you want to include?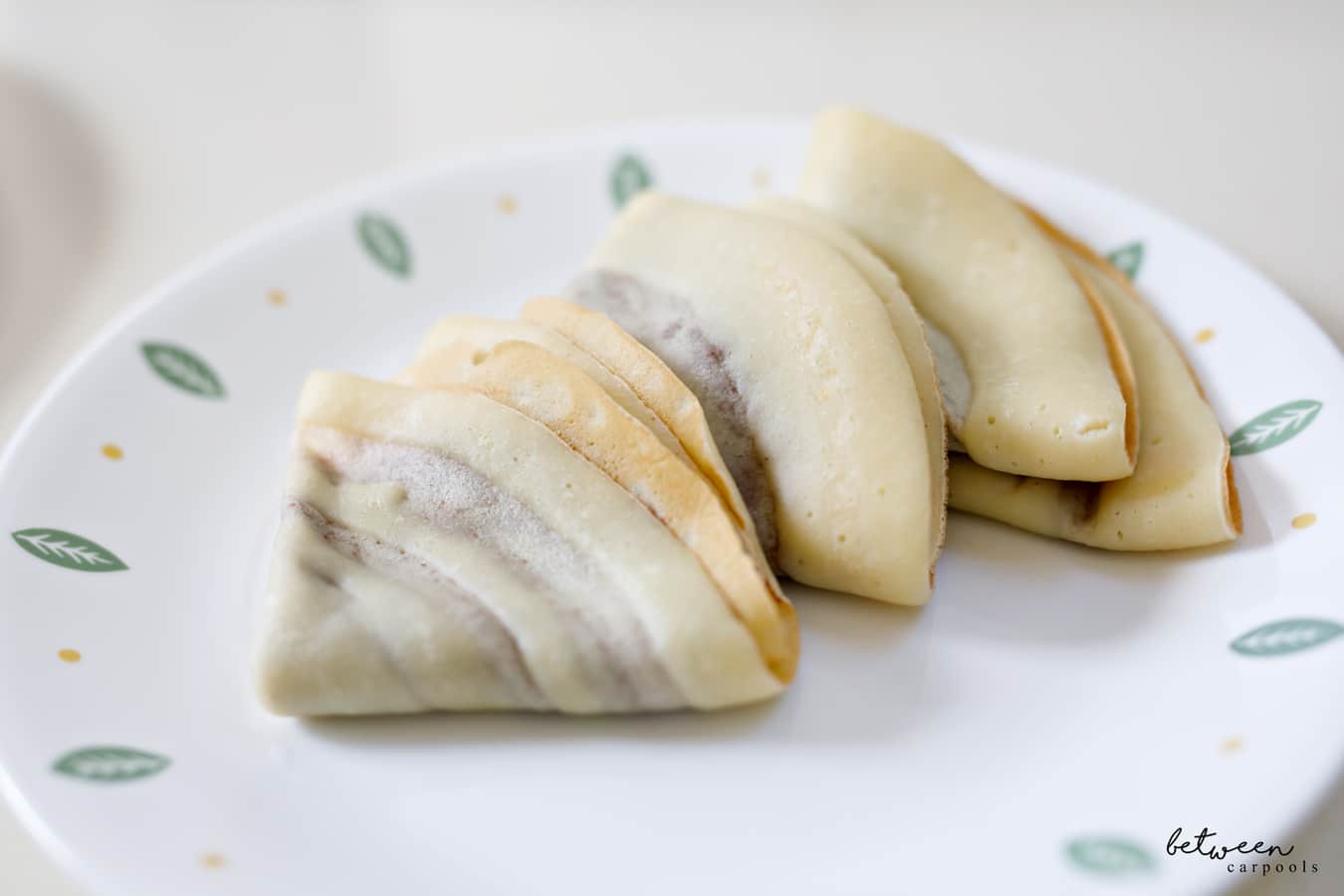 Don't they look just like you remember?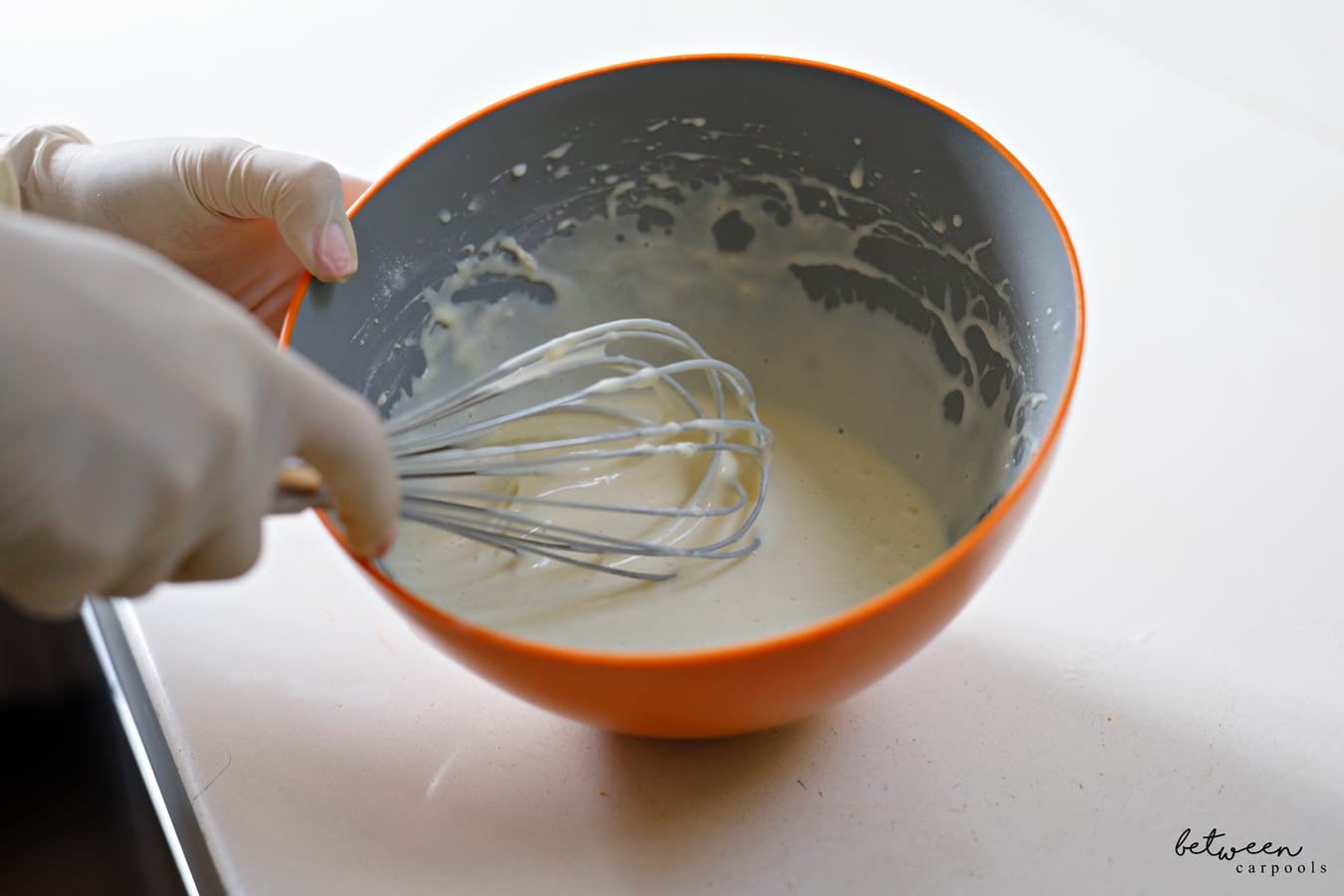 Whisk together all the ingredients in a bowl (no need for an immersion blender for this one).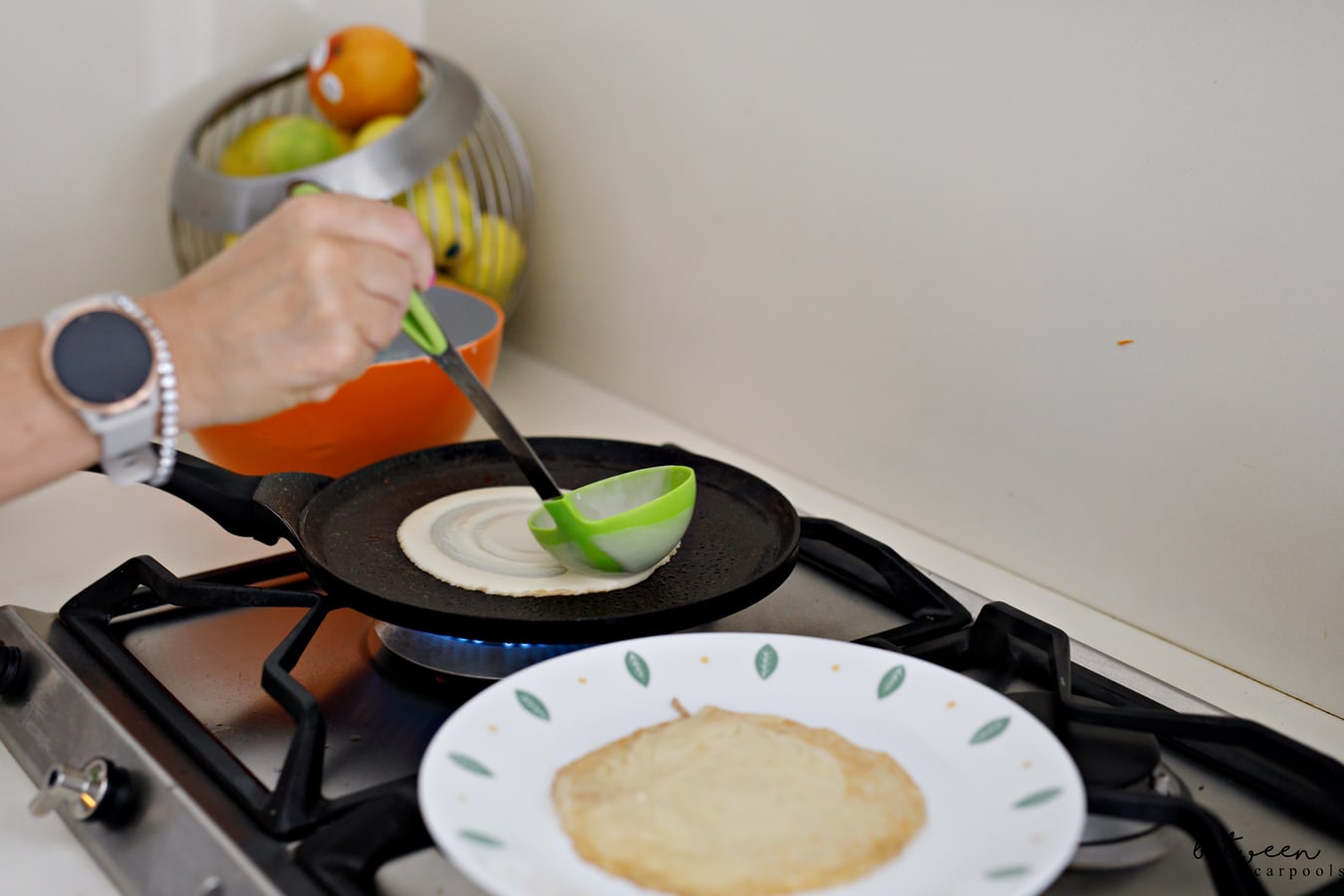 Heat a griddle with some oil and add a ladle full of batter. Etty used the bottom of the ladle to spread 'em out.  Note that the first pancake never comes out good so don't worry if your first try is a flop!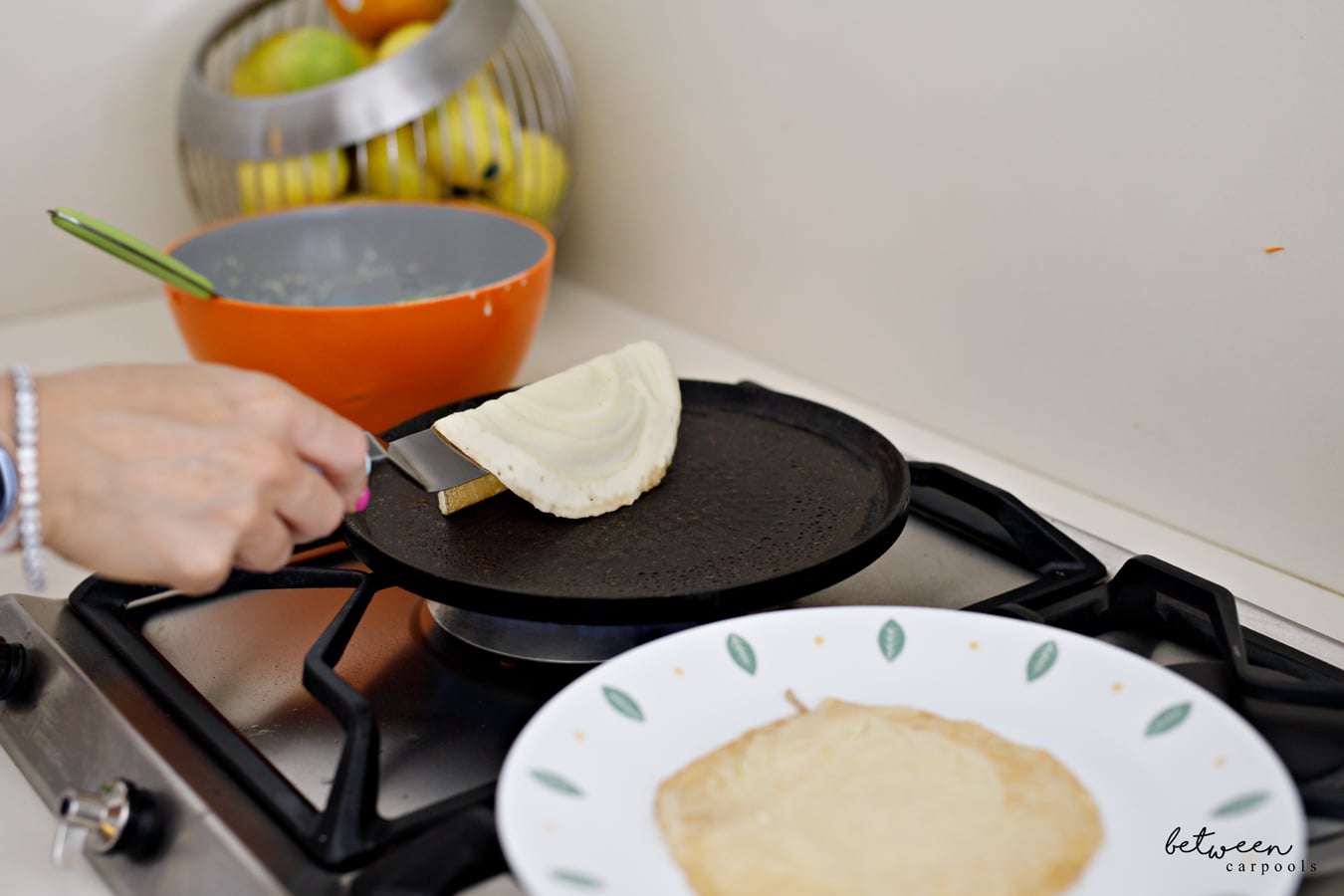 An offset spatula is the best tool to use to flip those pancakes.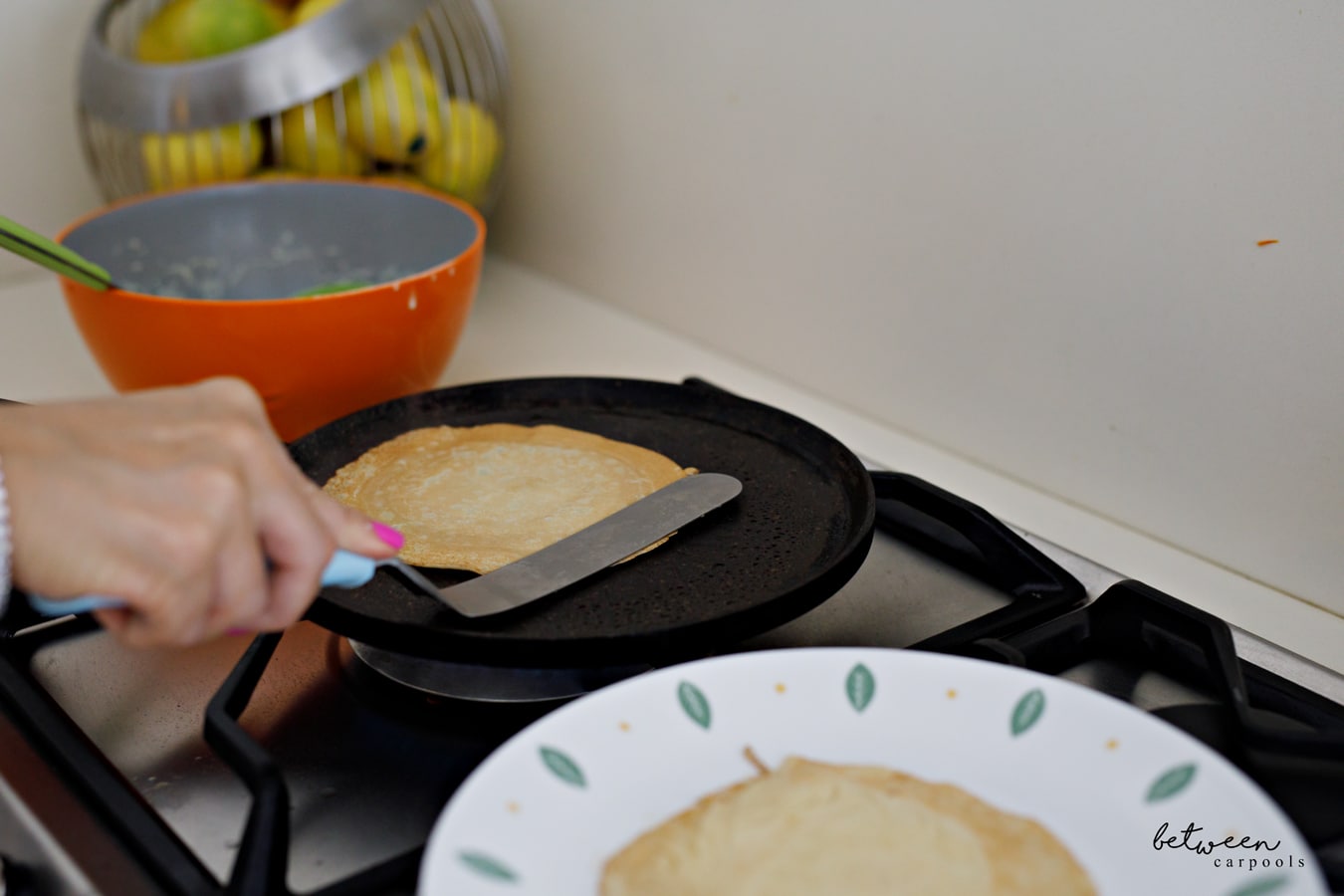 It only needs a few seconds on the other side.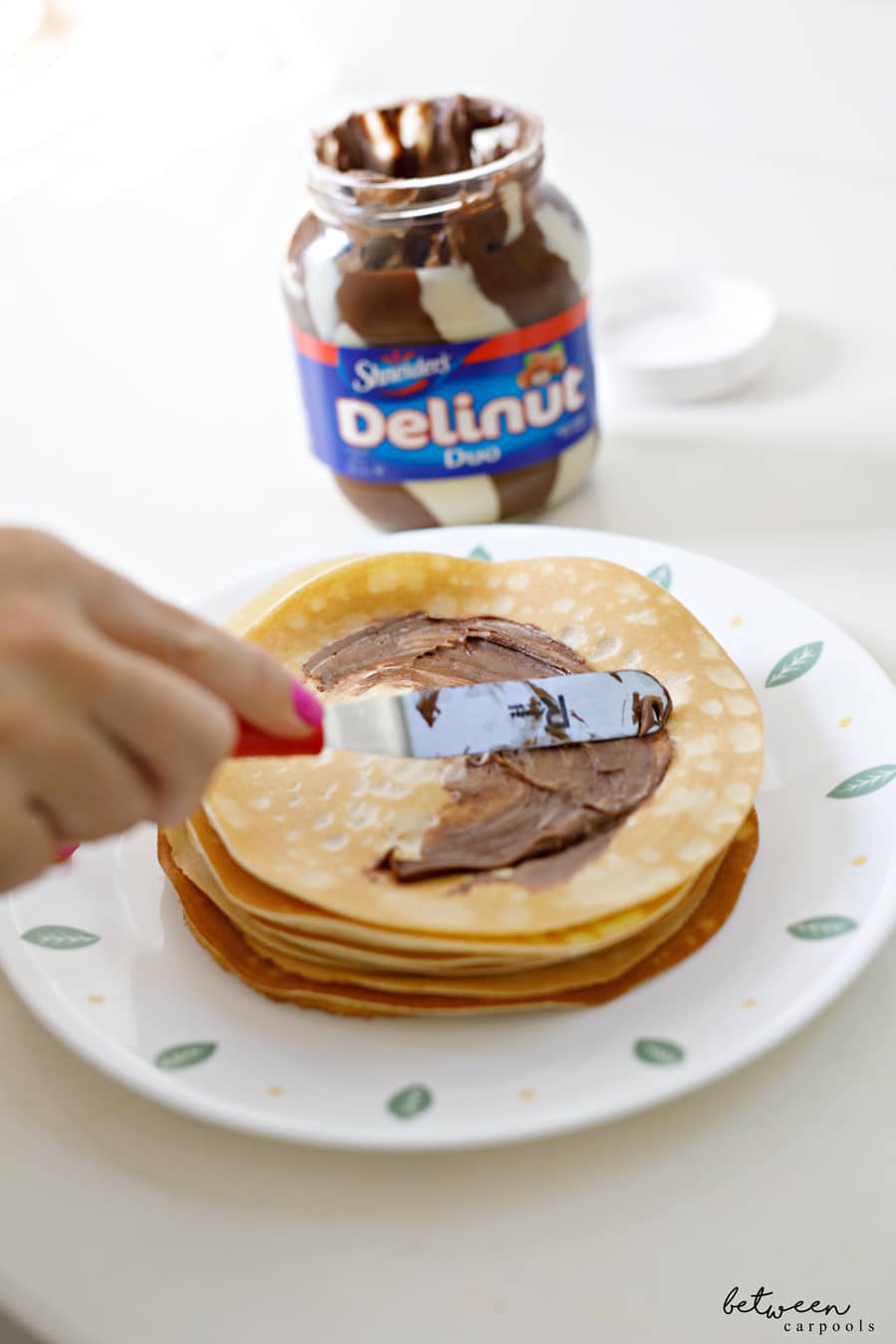 Fill with some chocolate spread and you're done!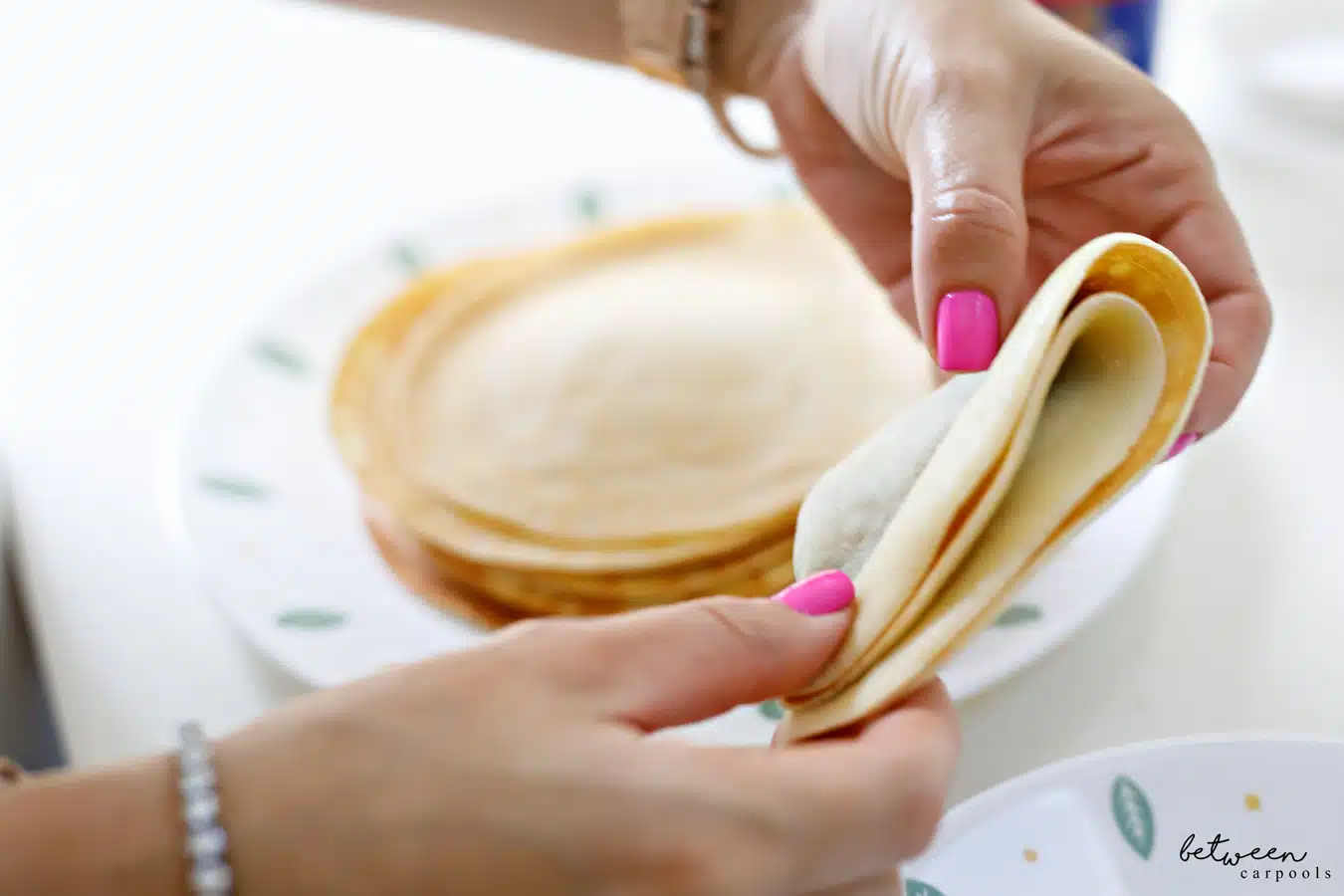 Israeli Style Pancakes
Ingredients
2 large eggs
1 cup milk
2 tablespoons vanilla sugar
1 tablespoon oil
2 tablespoons water
1 cup flour
Instructions
In a bowl, whisk eggs, sugar, water, oil, and milk.
Add the flour and mix until smooth.
Grease a griddle with cooking spray. Add a ladleful of batter and smooth it out into a circle. Cook for about a minute on one side, then flip and cook for only a few seconds on the second side. Use a spatula to pat it down and press out any bubbles.
The first pancake never comes out good, so don't worry if that happens to you! Enjoy with chocolate spread or your favorite fillings.