Create the shapes, then sit back and let them create the scenes.

If you like the ease of this dot sticker activity, then this foam sticker one has an added bonus: it will be easier to get your child or toddler into the bath (though it might be harder to get them out).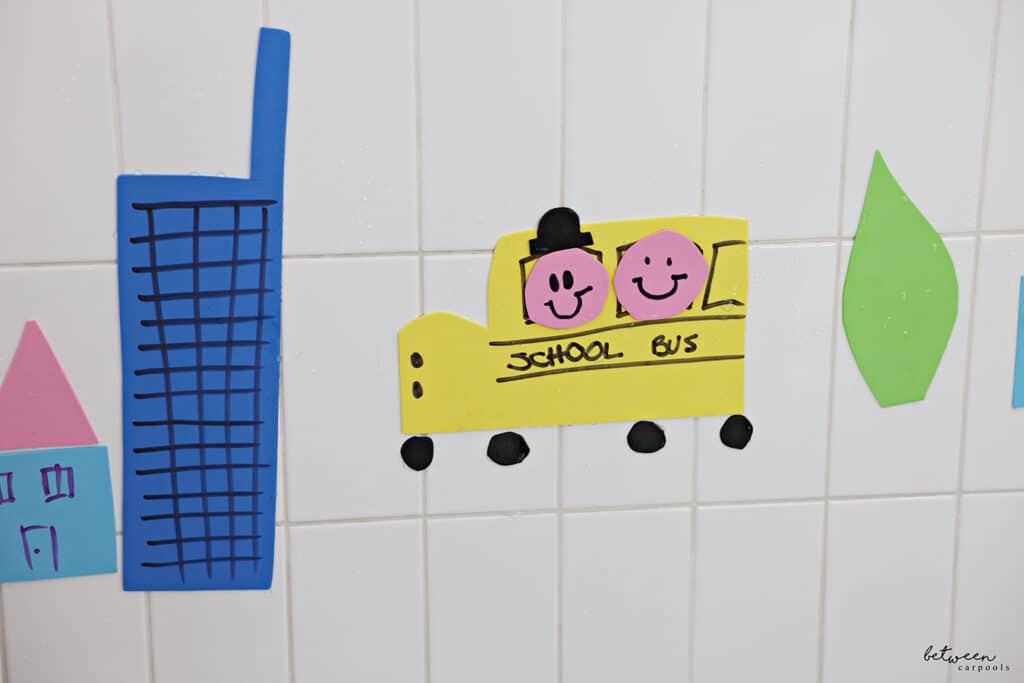 This is a year round activity. I pulled it out when it was too hot in the summer, and again when it was raining or cold and we needed something fun to do indoors.
It's one of my favorites and it only needs a few items:
Location for activity:
Glass door / Big mirror / bathtub tiles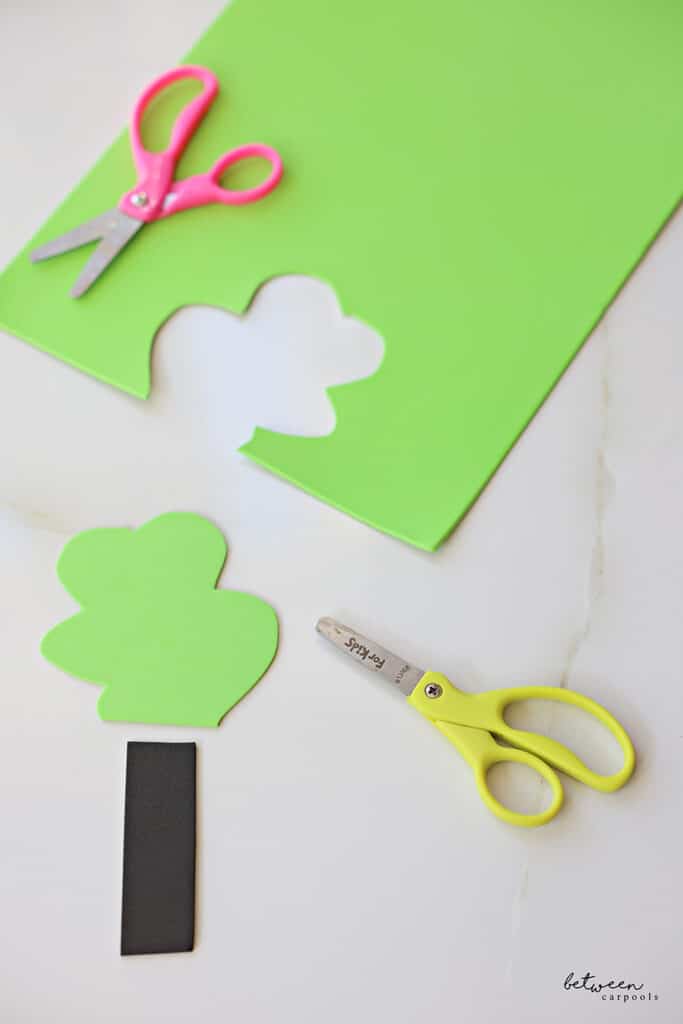 Cut the foam paper into shapes. Any shapes! Circles, squares, triangles, houses, trees, cars… get your child involved and ask them for their favorite shape!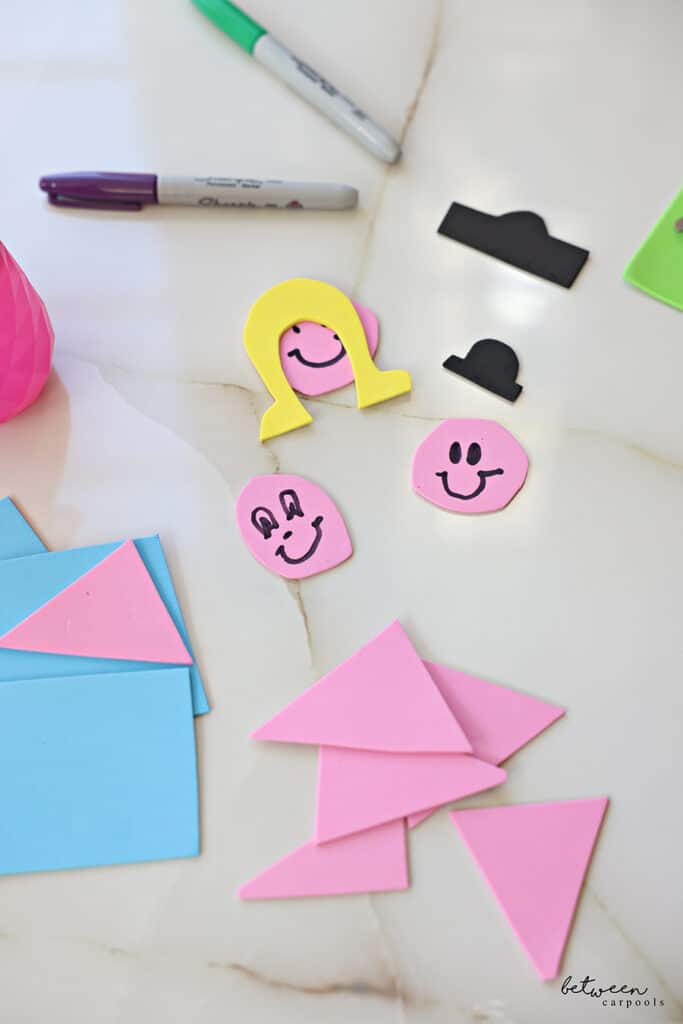 For younger children, plain shapes are enough, but older kids might want more detailed shapes so they can create scenes. If they are big enough, they can create the shapes themselves!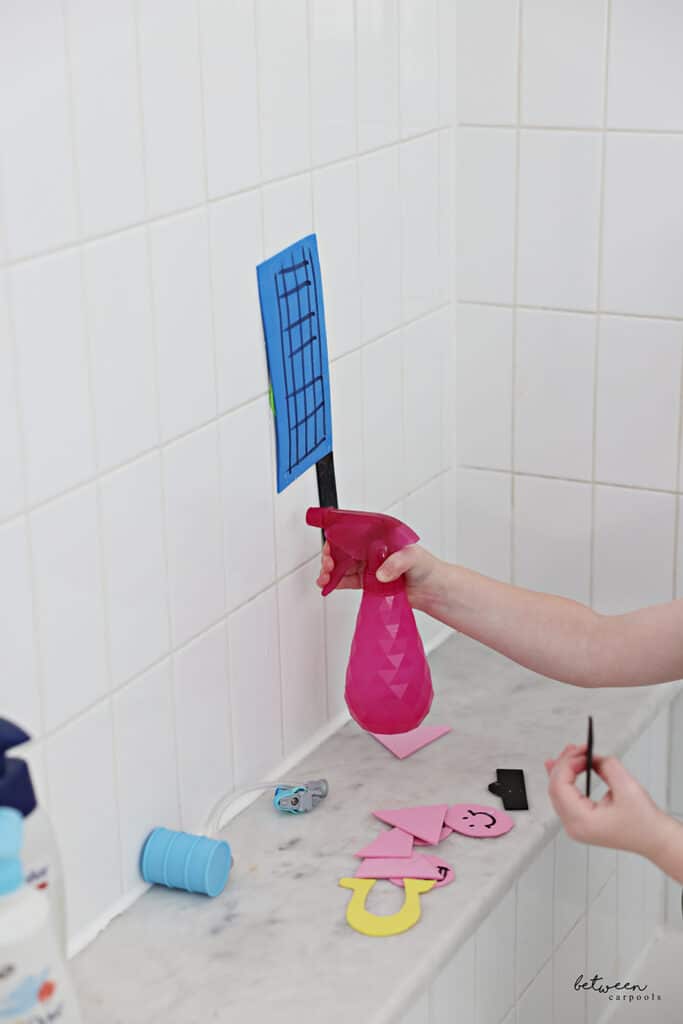 You can use the permanent marker to draw on the foam paper as seen in the images if you like.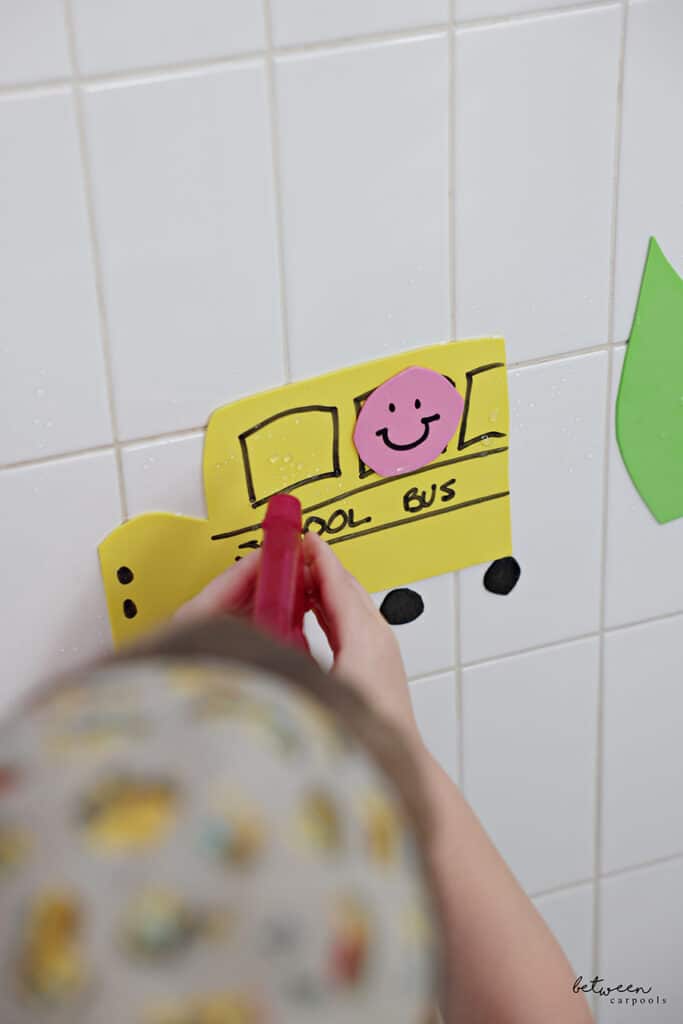 They can spray water on the mirror (or glass door or bathtub wall) and the foam 'sticks' to it!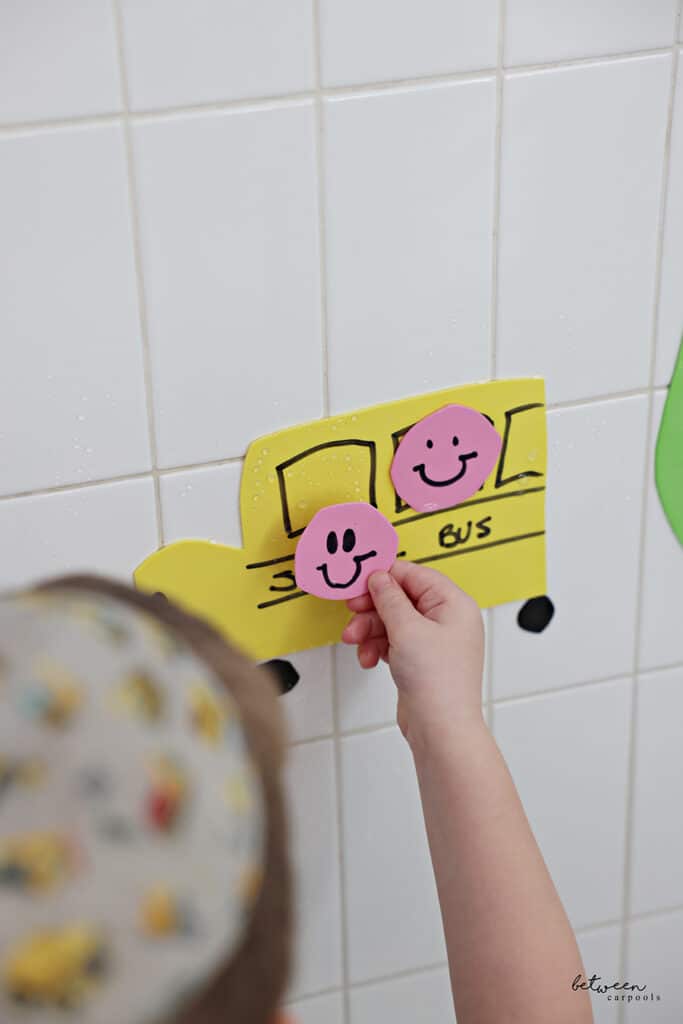 This kept my son busy for so long, AND it's a reusable activity. Just put the foam shapes in a bag, and pull out when needed for entertainment again.