Beat the rush and create a unique chocolate popcorn treat 
Chocolate popcorn is one of my oldies but goodies. There was a time when I'd make it every single week as a dessert for Shabbat. I'd serve it in a big jar and we'd sit around the Shabbat table late into the night, schmoozing while enjoying this sweet popcorn for dessert.
And while I used to make it quickly on Fridays to serve that night, I recently discovered, while making it ahead for a simcha, that it's totally freezer-friendly! You can freeze the popcorn in Ziploc bags or in your mishloach manos packages ready to go. 
(Scroll down for a couple of easy packaging ideas like these mini popcorn boxes or these kraft window bags. A wide mouthed jar also looks great!)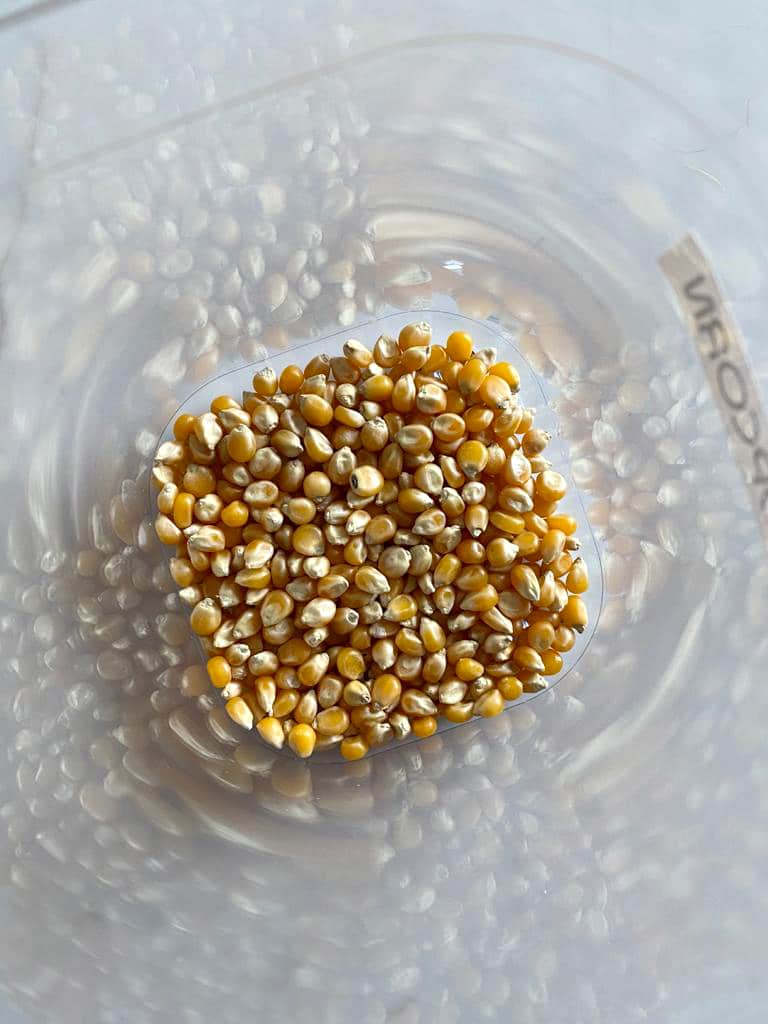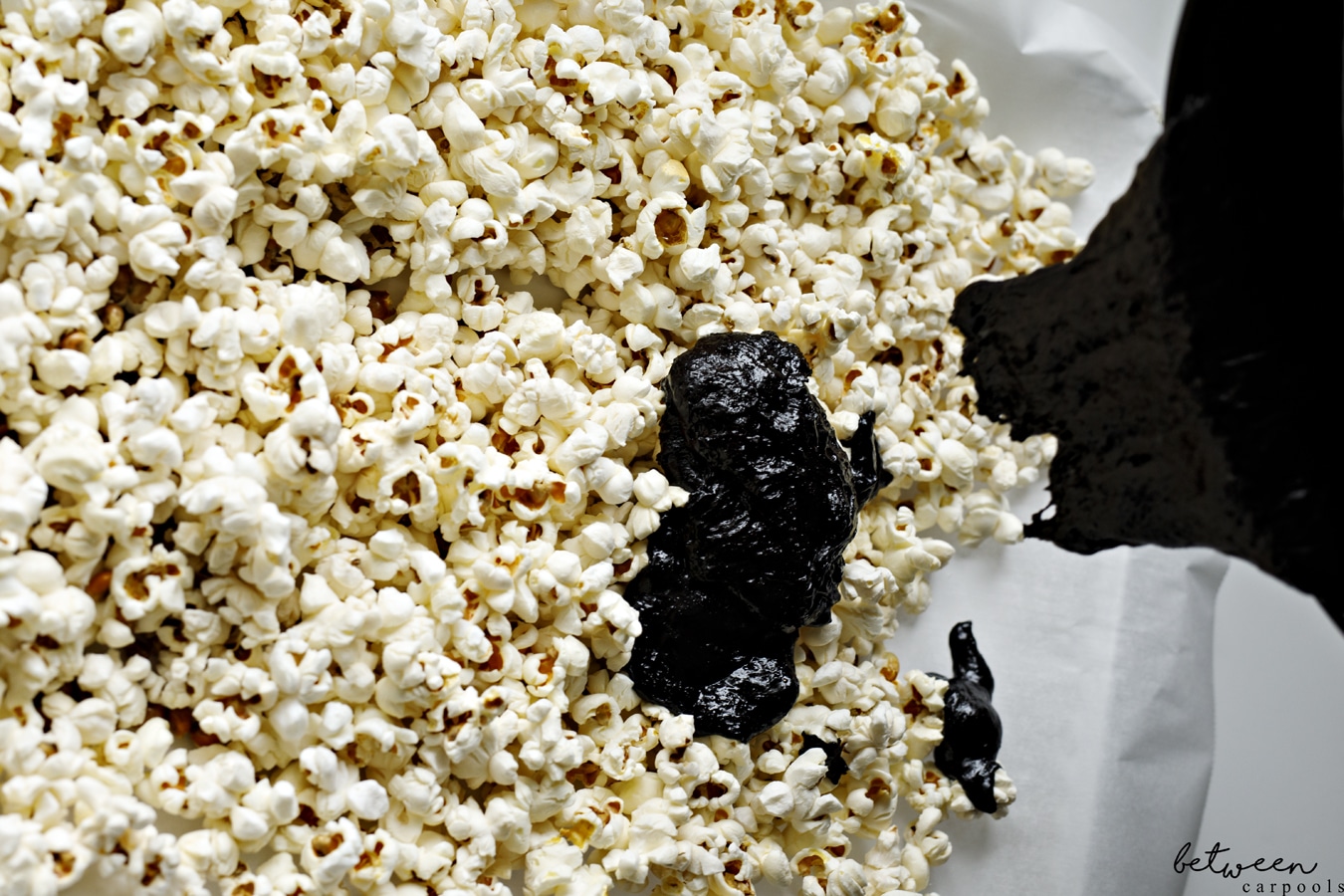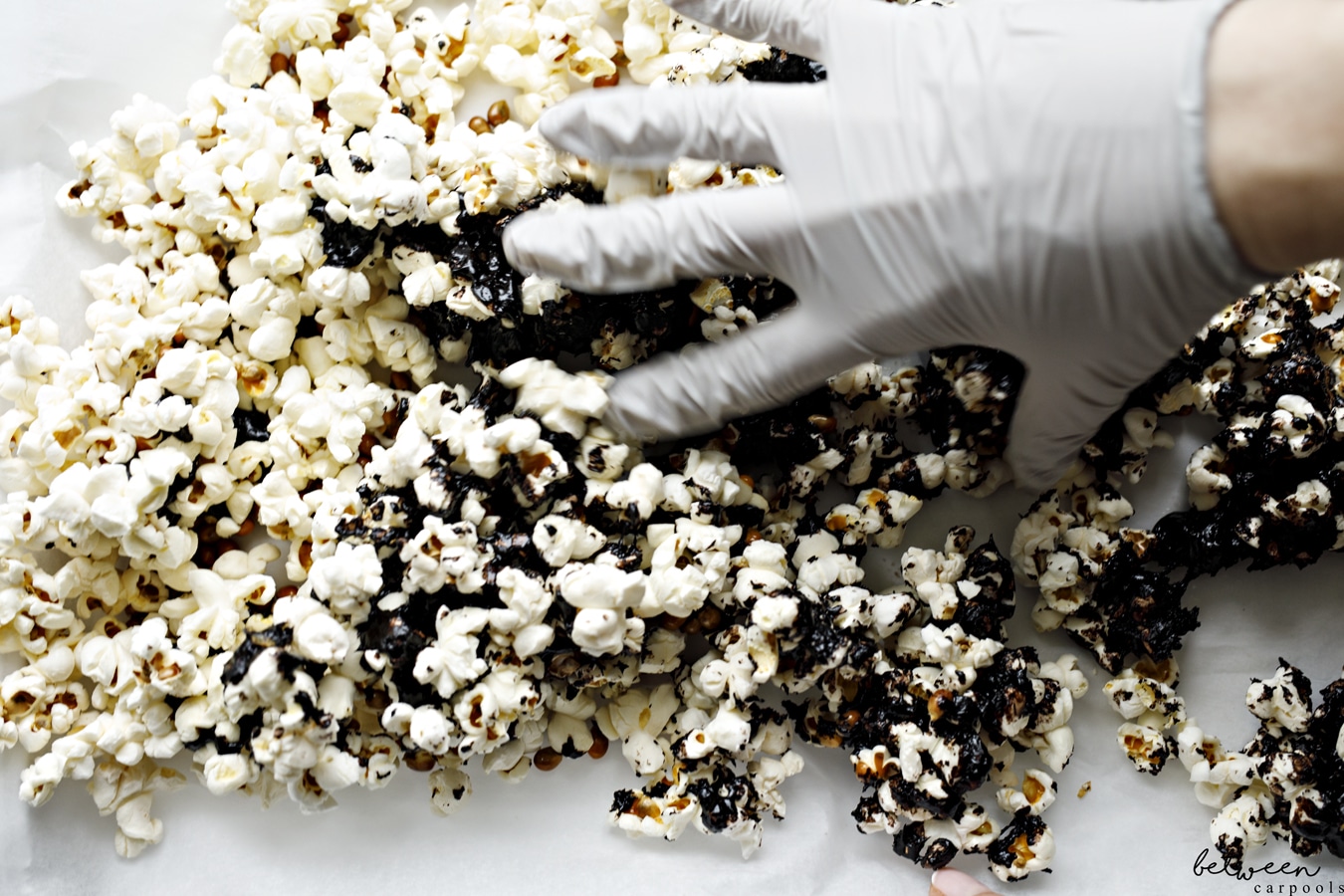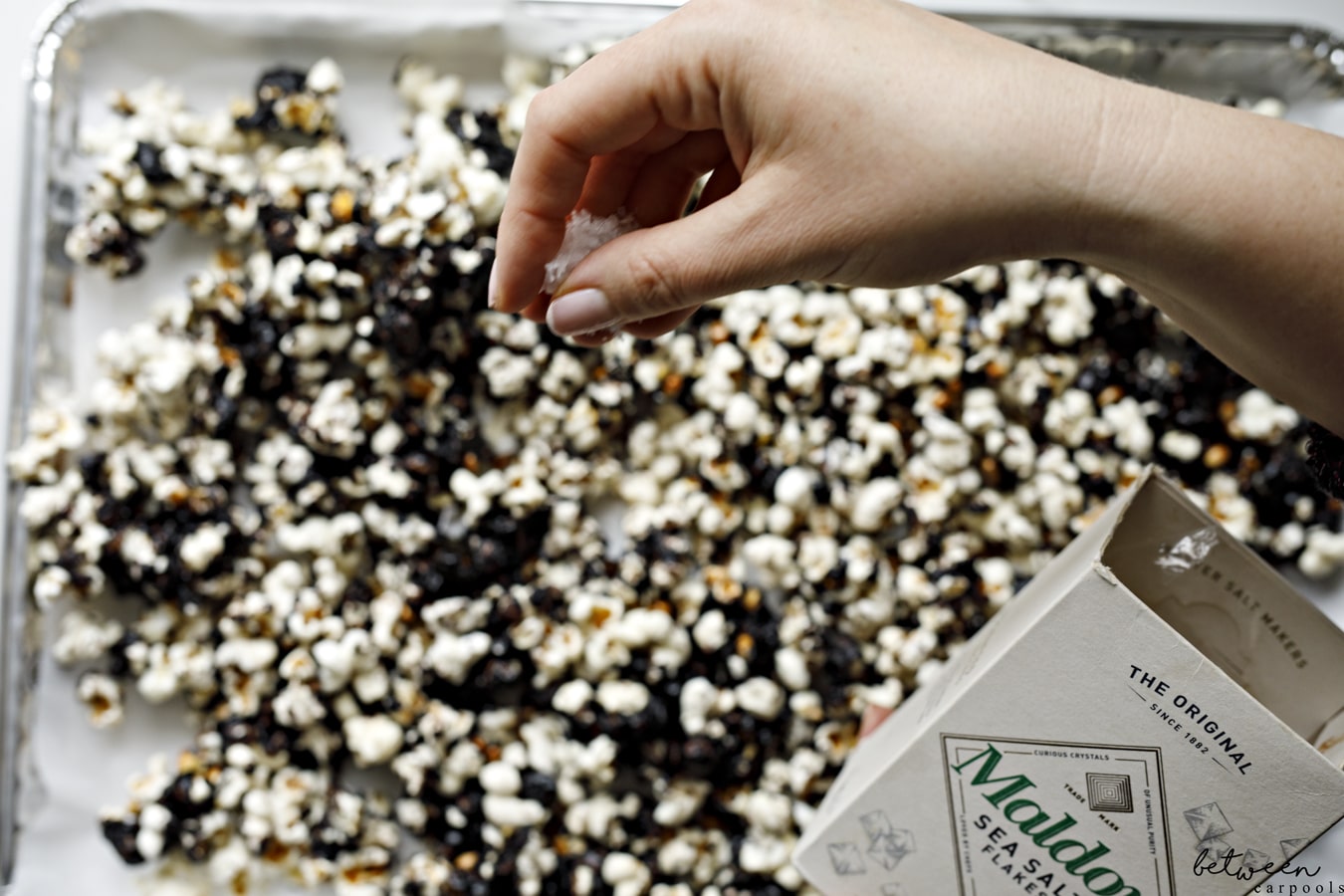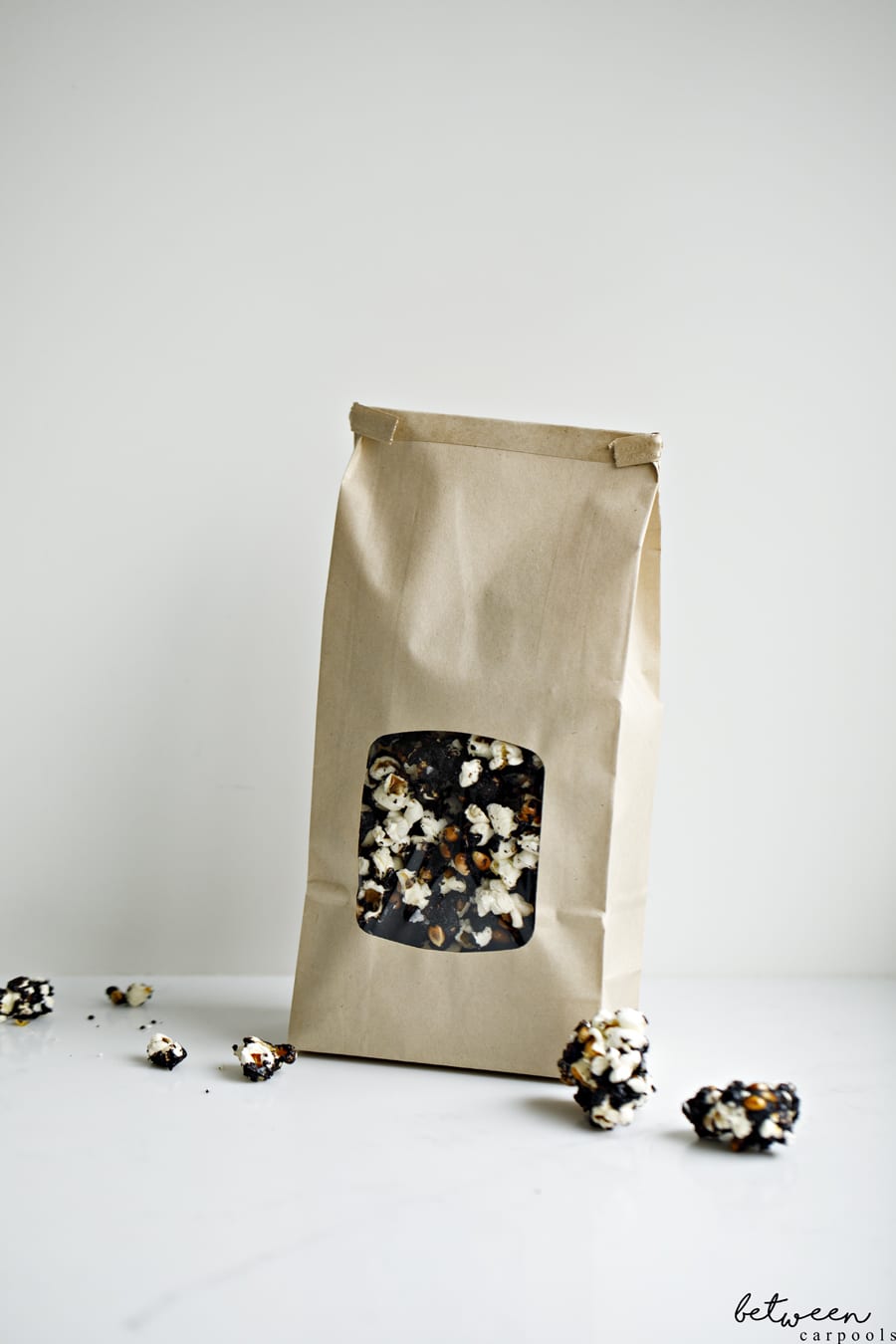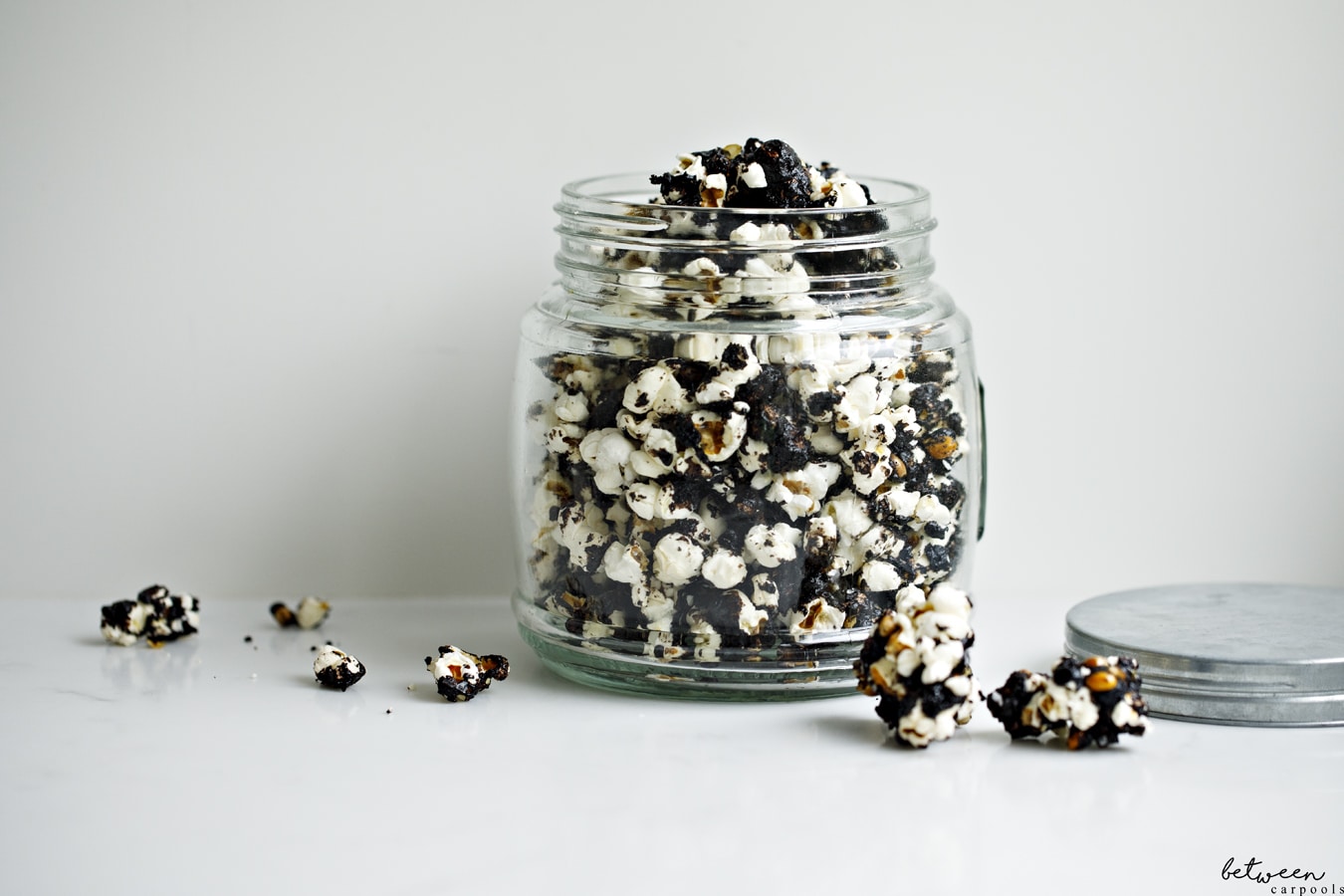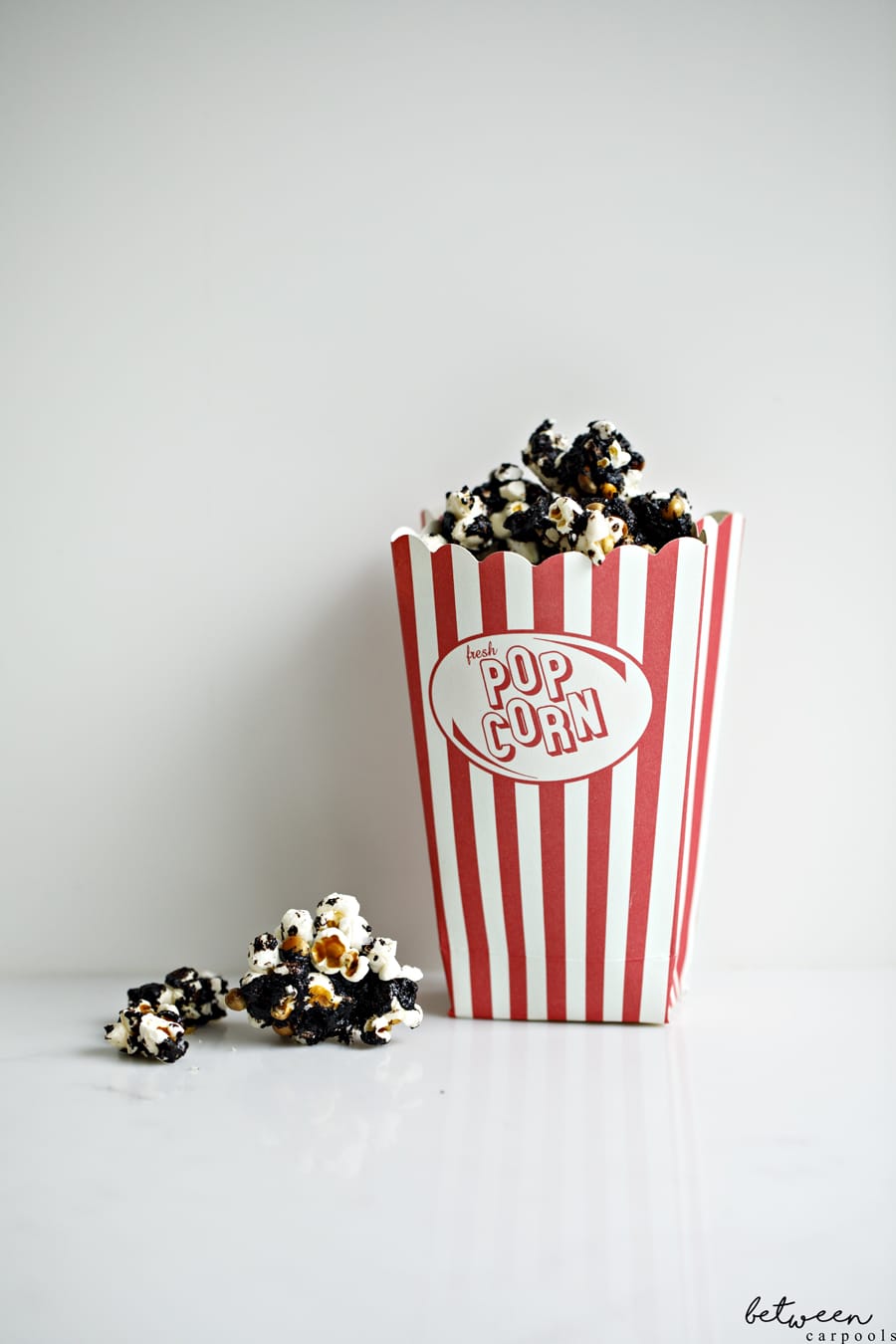 Chocolate Popcorn
Ingredients
5 cups freshly popped popcorn
¼ cup (½ stick) margarine
¾ cup sugar
½ cup good quality cocoa
¼ cup light corn syrup
1 teaspoon vanilla extract
¼ teaspoon baking soda
Instructions
Preheat oven to 250ºF. Place warm, freshly popped popcorn in a large bowl.
Melt margarine in a saucepan over medium heat. When margarine is almost melted, add sugar, cocoa, and corn syrup.
Stir to combine and bring to a boil. Stir constantly while the mixture boils for 2 minutes.
Stir in vanilla and baking soda.
Drizzle chocolate over warm popcorn. Using a plastic glove (or plastic bag placed over your hand), toss the popcorn to fully coat in chocolate.
Spread popcorn in a thin even layer on a lined and greased baking sheet and bake for 1 hour, stirring every 15 minutes.
Let cool. Store in an airtight container or freeze until serving.