These days, you're in multitasking overdrive and you don't have much time. You need simple family-friendly meals that will please everyone. The Instant Pot can help.
This meat pasta dish is one meal. In one pot. That everyone will love. In EIGHT minutes. I don't need to say much except stick to shell pasta because the meat will somehow travel inside and you'll get pockets of saucy meat in each bite. Incredibly satisfying: the little effort and the food.
(If you don't already have an Instant Pot, we love this 8 quart version for large families and the 6 quart is great for smaller ones.)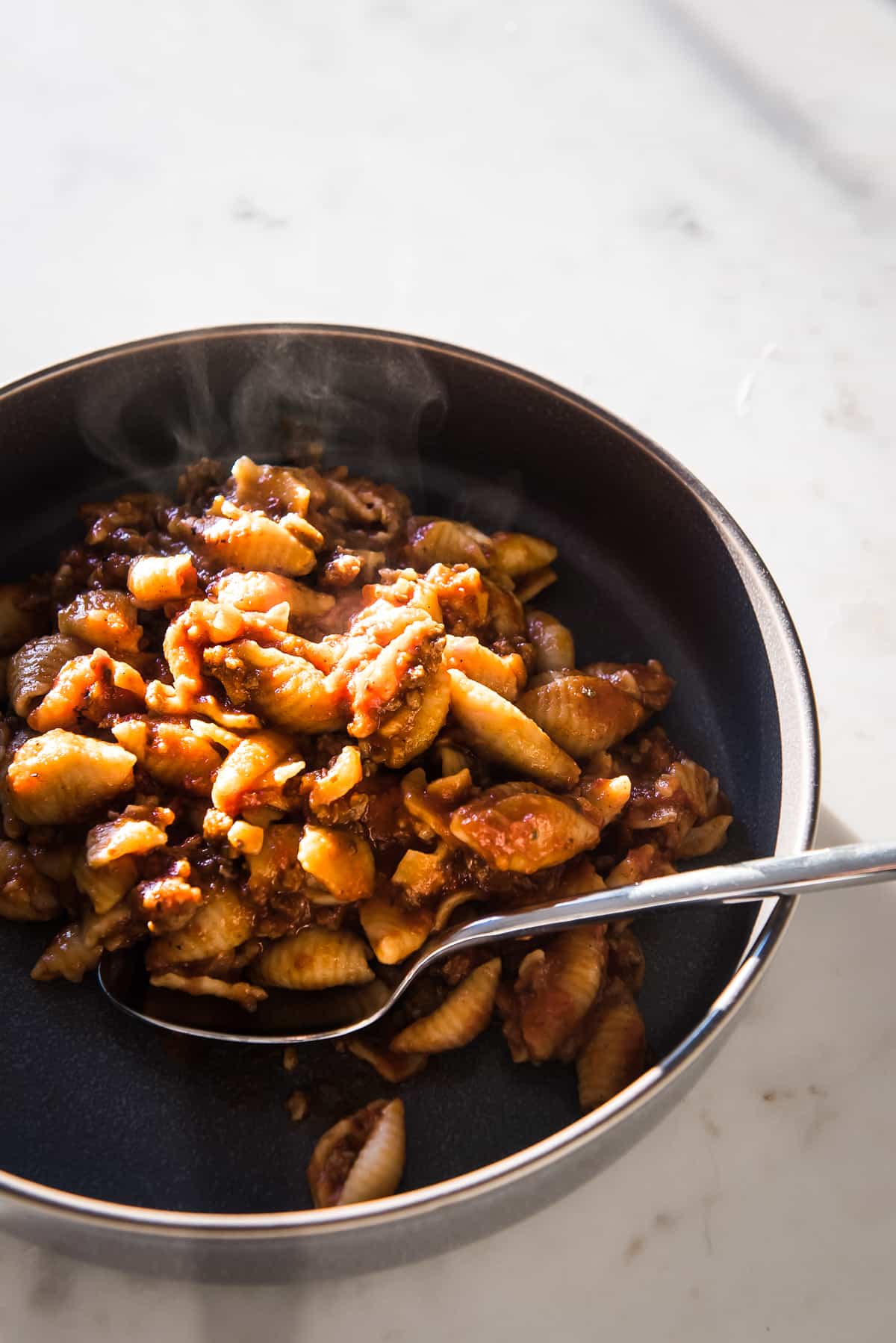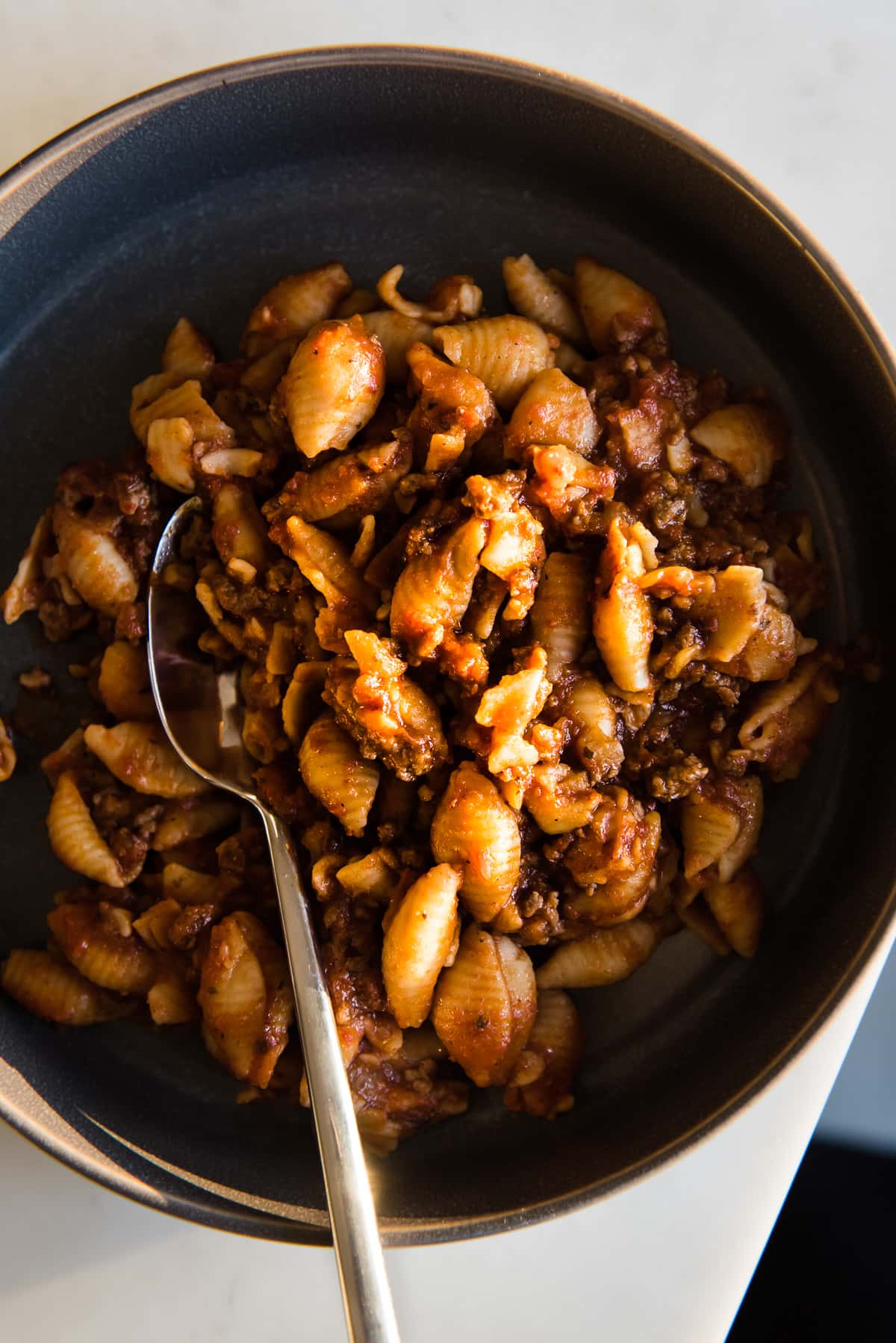 Cozy Meat Pasta
Ingredients
1 tablespoon olive oil
½ large onion, minced
1 ¼ lb ground beef (or turkey)
1 teaspoon sea salt
½ teaspoon ground black pepper
1 teaspoon granulated garlic
1 teaspoon granulated onion
1 tablespoon paprika
1 tablespoon balsamic vinegar or red wine
1 24oz jar marinara sauce
2 cups water
16 ounces shell pasta
Instructions
Turn the pressure cooker on sauté.
Once the insert heats add olive oil and stir in the minced onion.
Brown the meat, constantly breaking up into pieces.
Season with salt, pepper, granulated garlic and granulated onion. Add the balsamic vinegar. Once the meat is no longer pink, pour the sauce and water.
Add the pasta and stir well.
Seal the pot and cook on high pressure for 8 minutes. Turn the vent to release pressure. Remove cover and stir the mixture well. Serve hot.
If you prefer to make this in a regular pot, you can. Sauté the onion and meat, add the rest, bring to a boil and reduce to low. Covered and cook until cooked through. Stir often so the pasta doesn't stick to the bottom of the pot. It just won't take 8 minutes – probably around 20. (Do not make this in a slow cooker.)