You already have the dough. Just make the filling and this babka is ready to go.
Jump to Recipe
We can pull the meat out of the freezer (there's still lots there). But if there's one thing that's going to be fresh tomorrow, it's the challah. And if you want to add one more special (and chametzdike) thing to your Shabbos, you can easily make this babka.
I know that most babka aficionados make specific doughs for babka. Like the one in this recipe for babka buns. Or in this dairy cheesy version. But we're not going there yet.
No way. Maybe the very ambitious might bake tomorrow. I think that, for the rest of us, making challah is plenty. Plenty.
This filling is sweet enough that it can easily turn challah dough into a very amazing babka. And, you probably already have that vanilla sugar left over in your Pesach pantry.
Disclaimer: My babkas do not come out this pretty and perfect. Leah was actually home when we were shooting this one, and we called her over to roll the babka for the photos.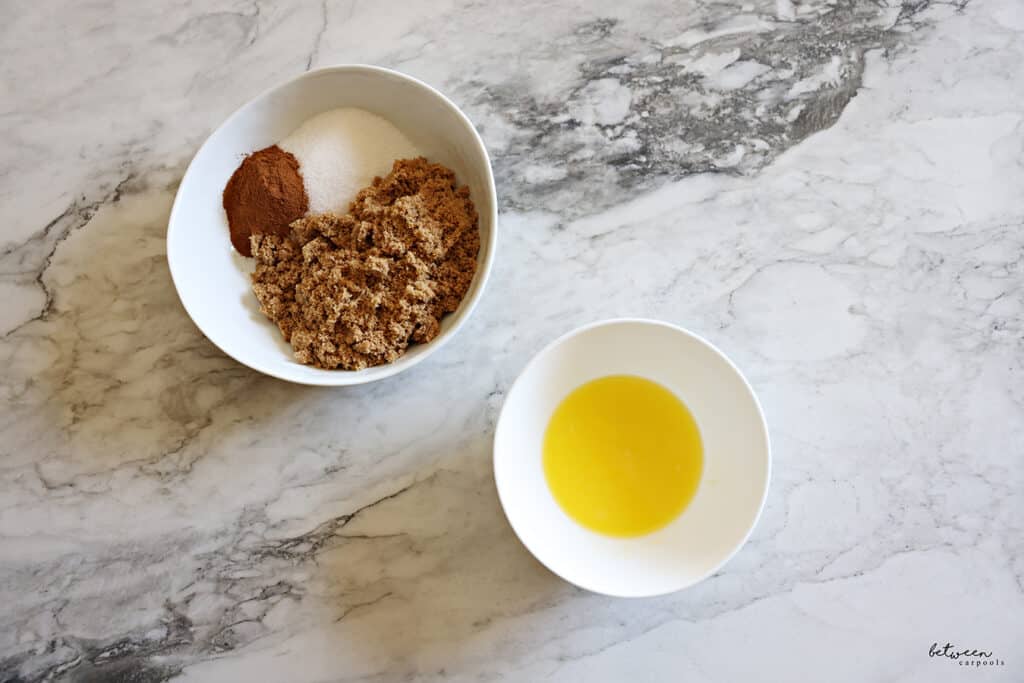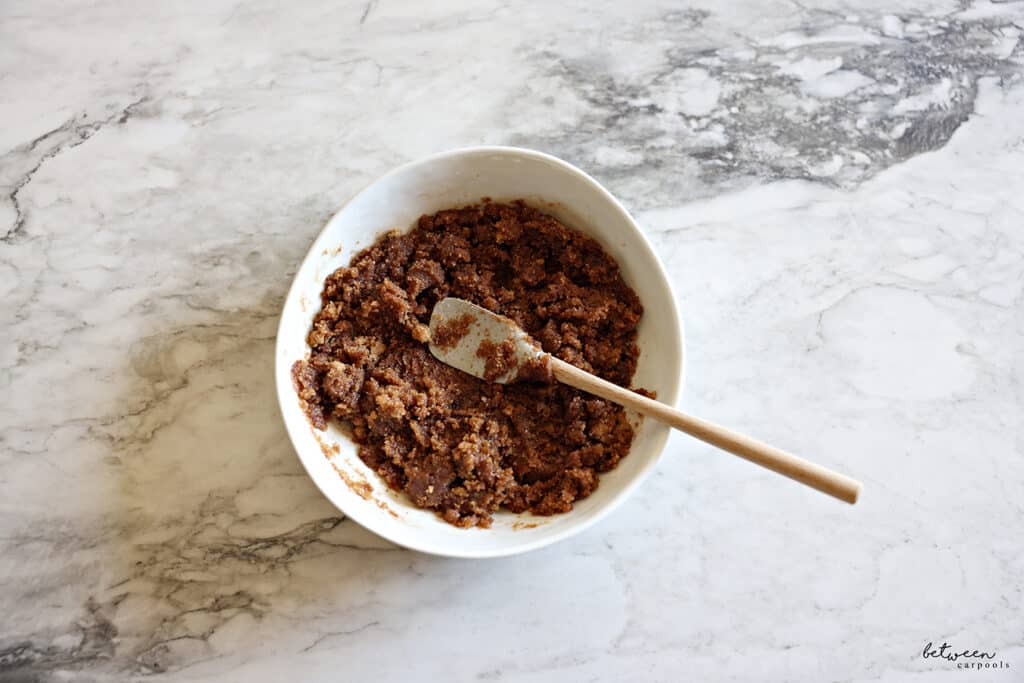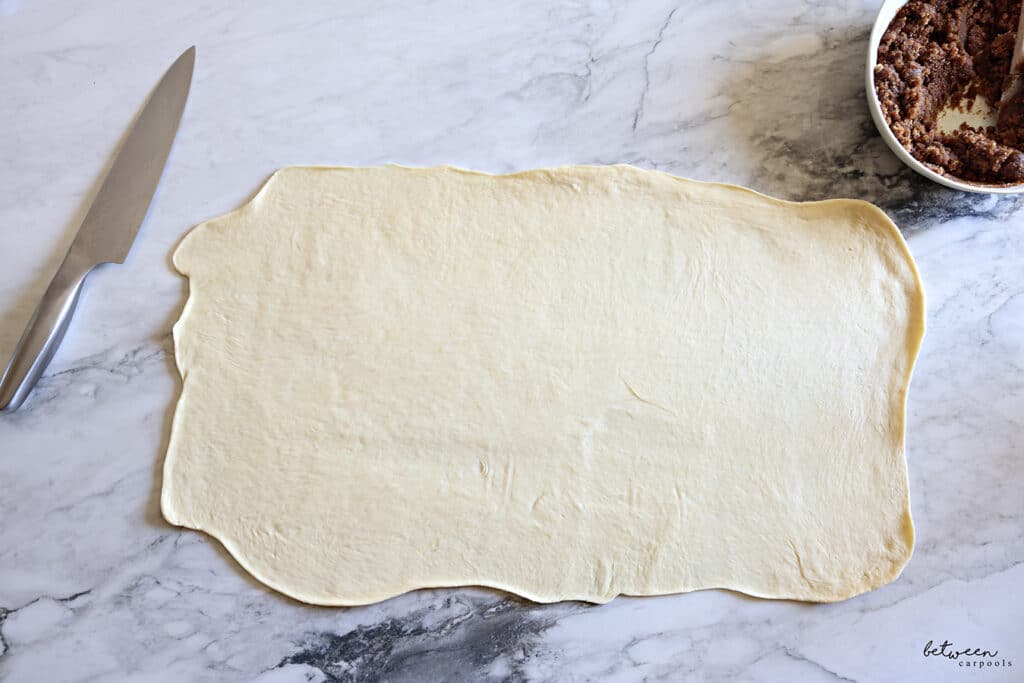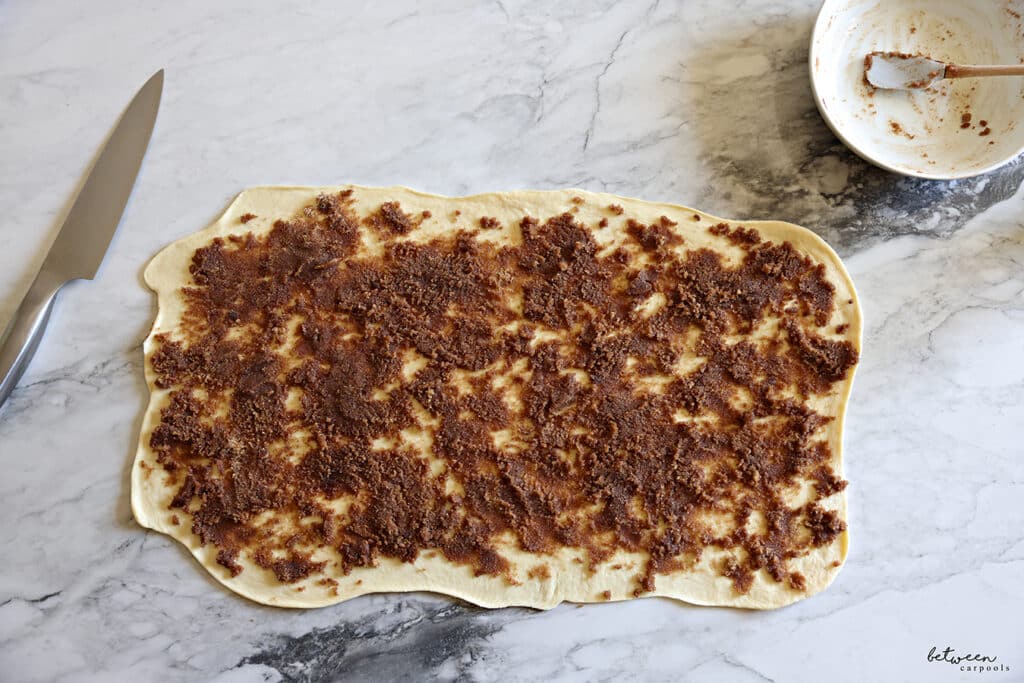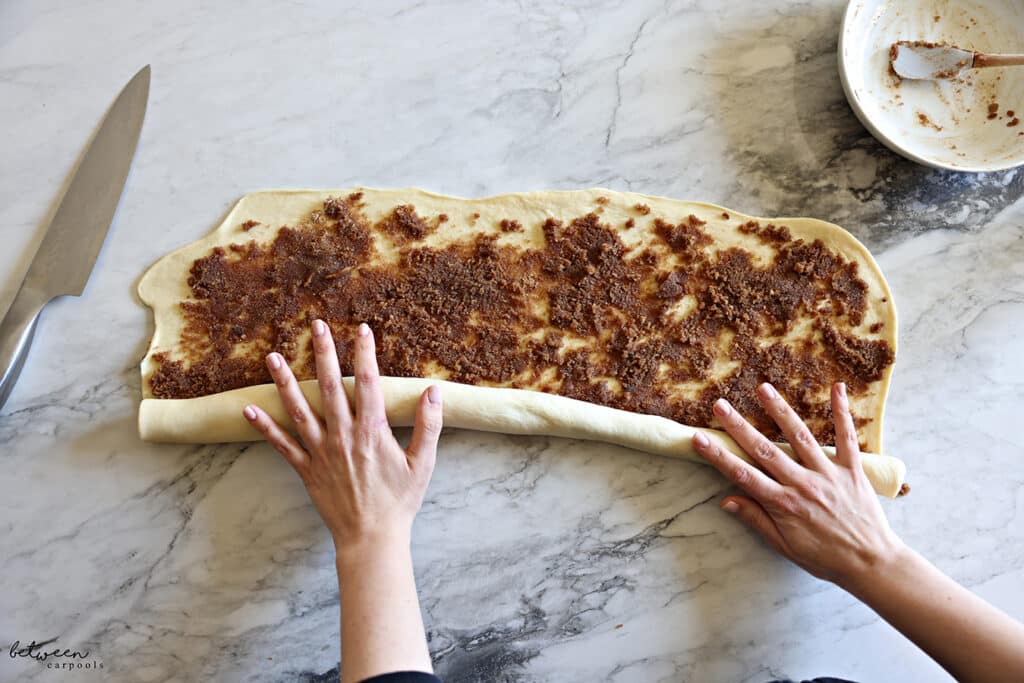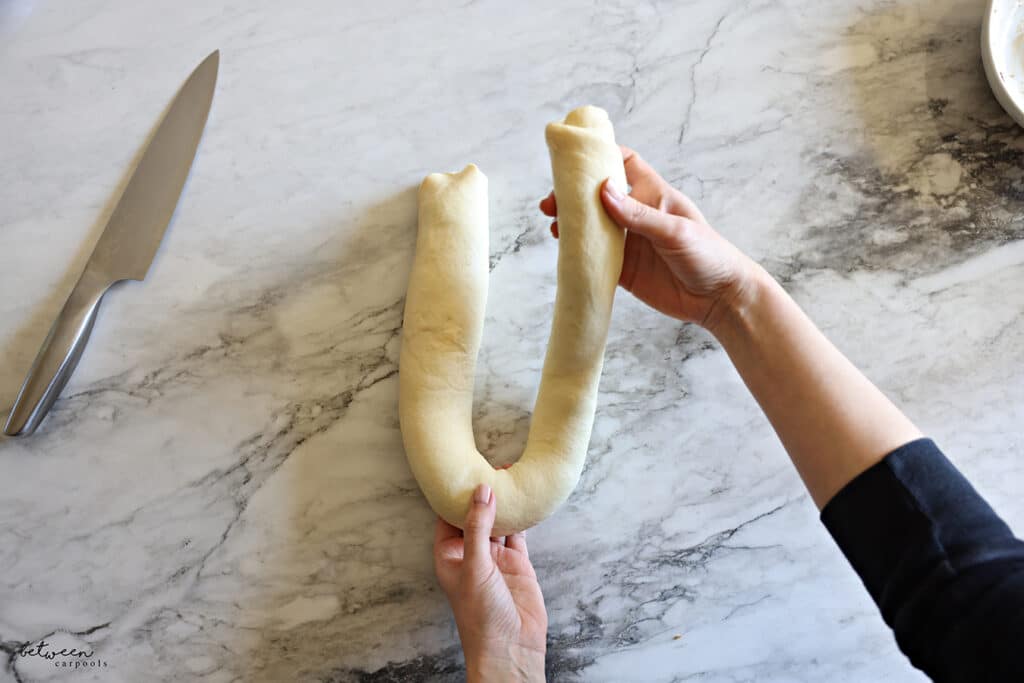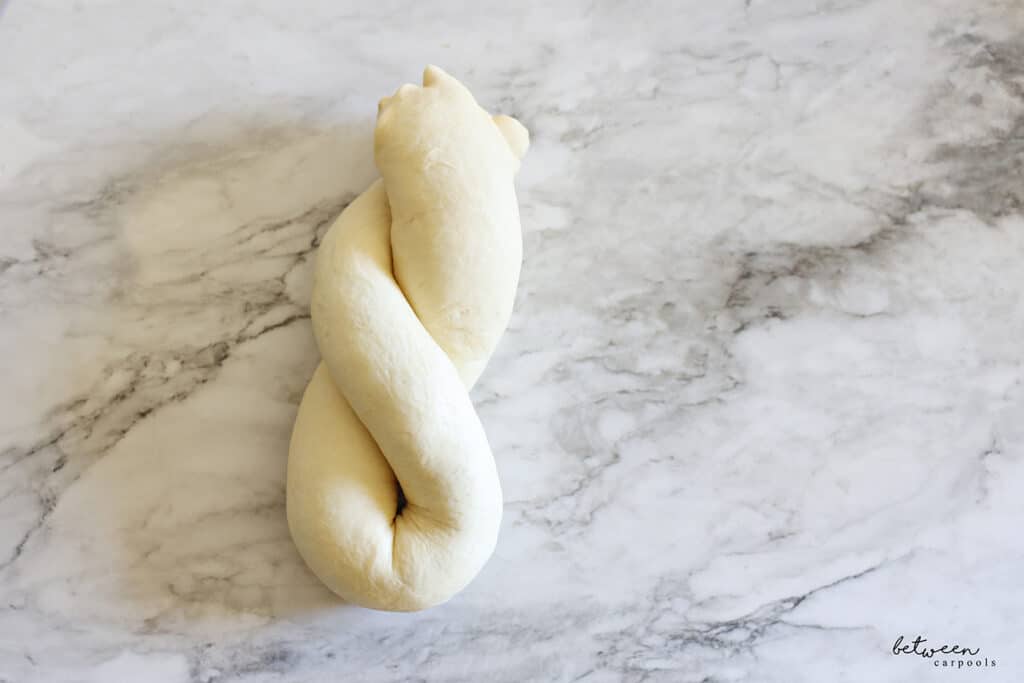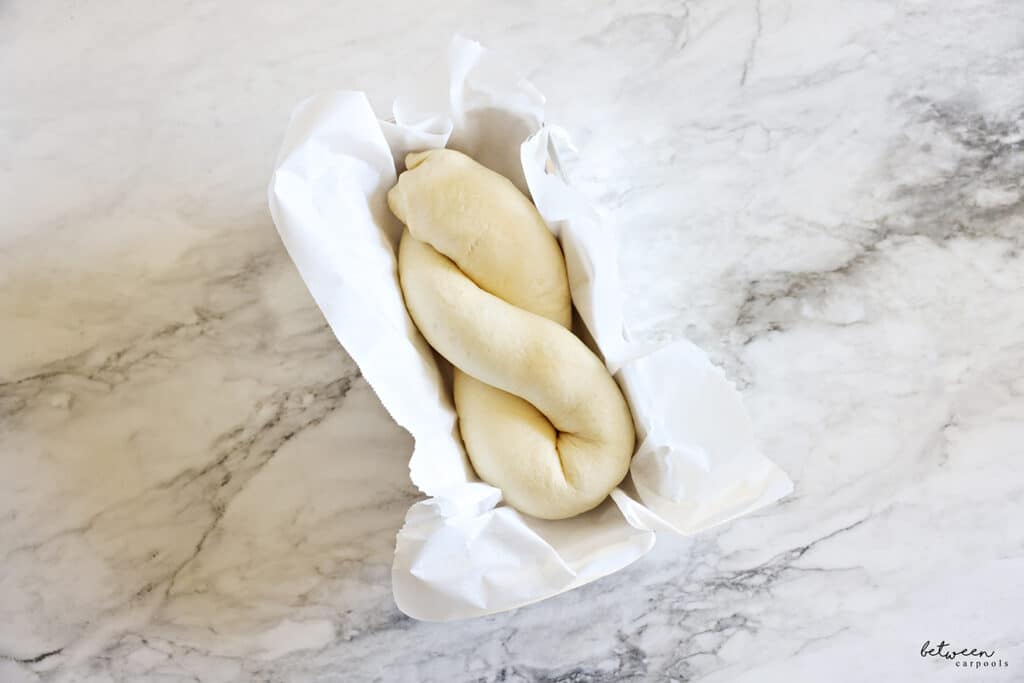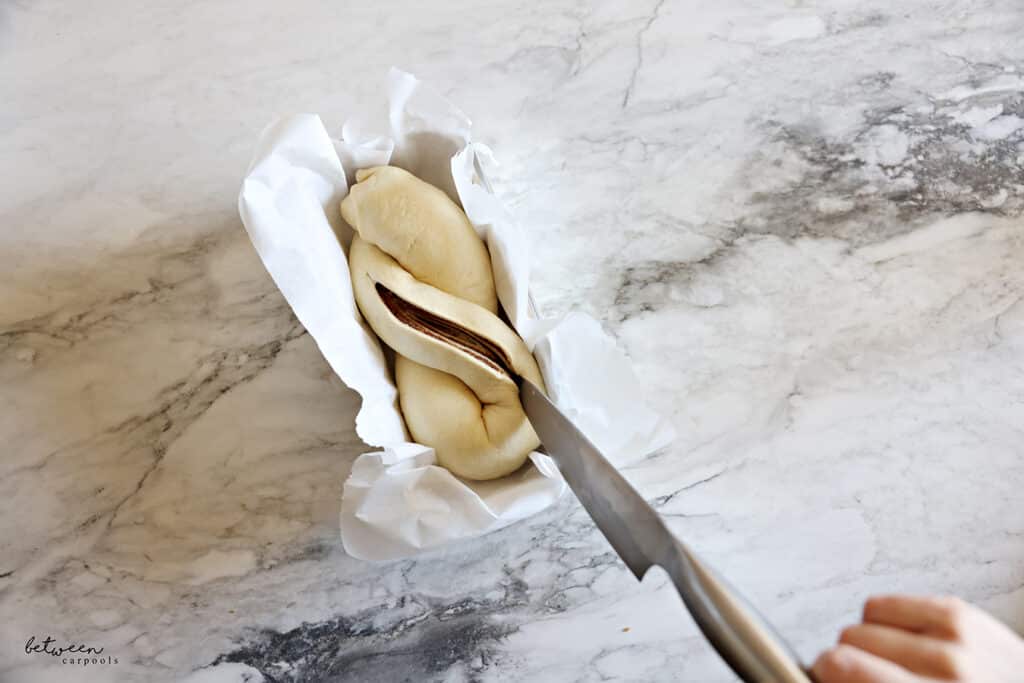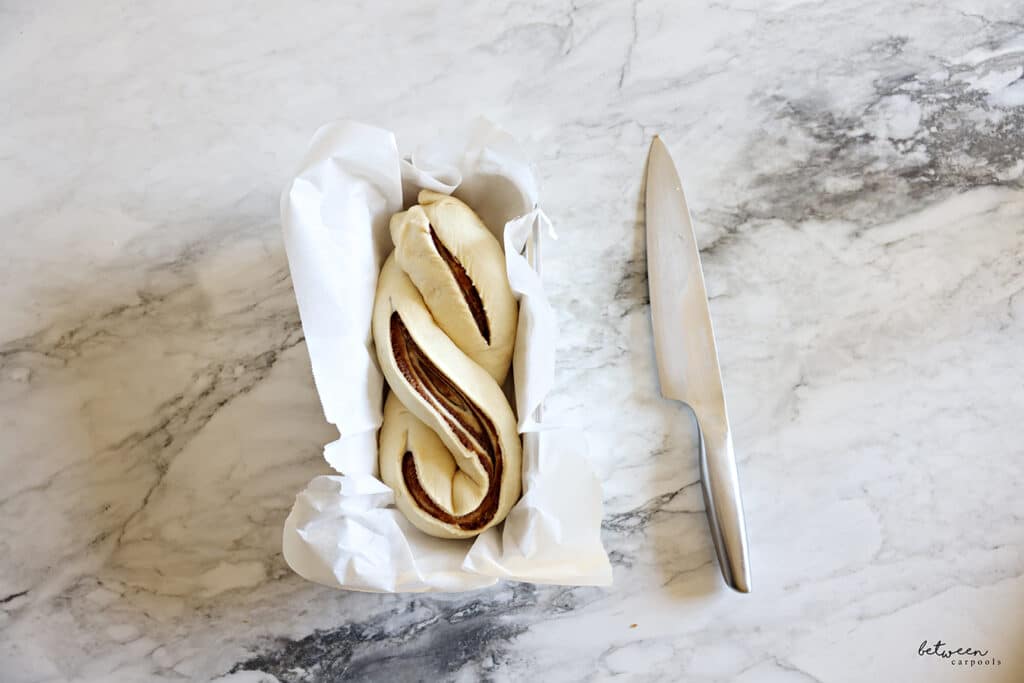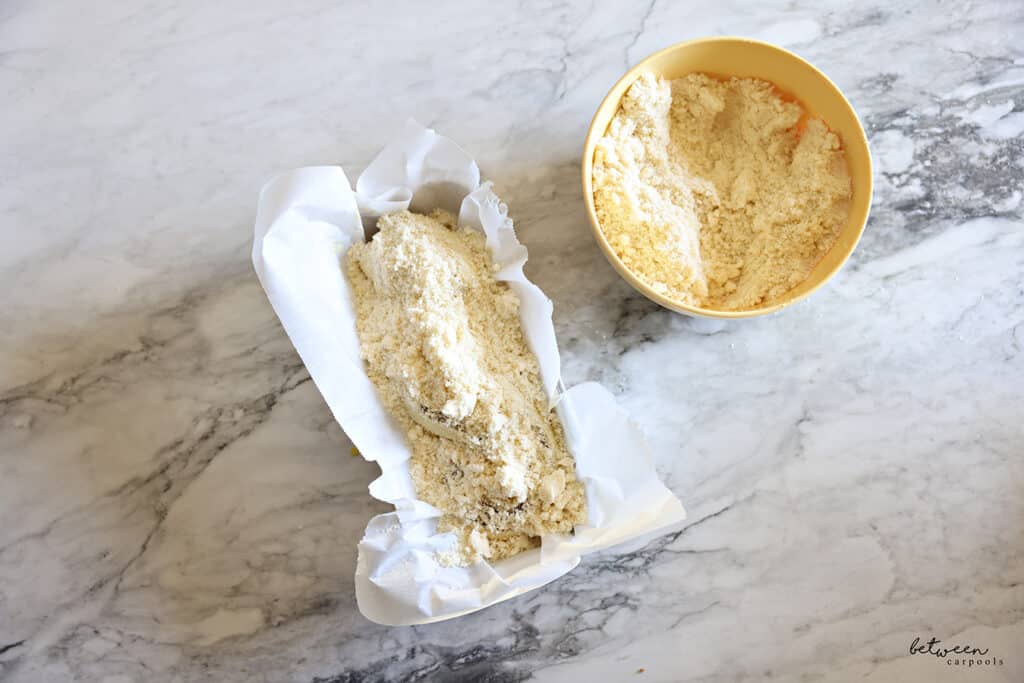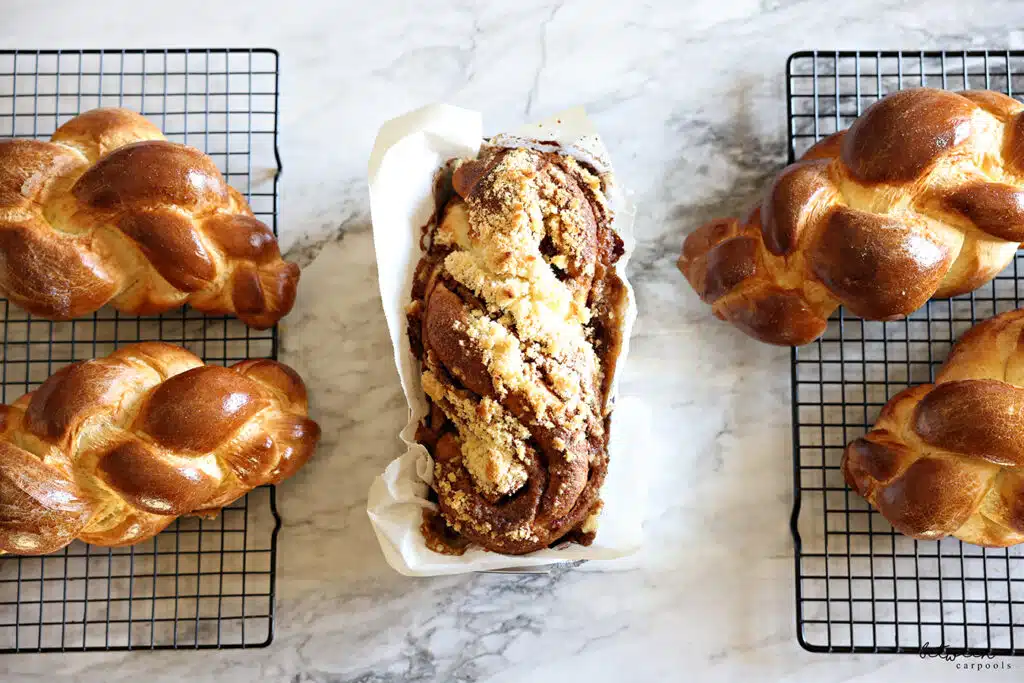 Another disclaimer: The challah shown here is Renee's and it's braided using the four strand method featured in this post (a must read!).
Prefer chocolate babka? Make a big batch of Esti's dry chocolate babka mix over here.
You might also want to make use of this hack for keeping your counters clean while rolling babka here!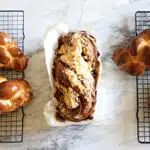 Print Recipe
Vanilla Cinnamon Babka Made with Challah Dough
Just mix a four-ingredient filling and you're most of the way there.
Ingredients
1

part

challah dough (equivalent to about 1 challah)

1

cup

brown sugar

1/2

cup

vanilla sugar

1

tbsp

cinnamon

1

stick

margarine, melted

Some streusel crumbs

featured in this post: https://betweencarpools.com/baking-your-rosh-hashanah-challah-these-are-the-best-crumbs-for-your-challah-more-you-need-to-know/
Instructions
Roll out your piece of challah dough to about the size of a baking sheet.

In a bowl, combine brown sugar, vanilla sugar, cinnamon, and melted margarine.

Spread filling evenly over dough and roll up as tightly as possible. Twist dough as shown above. Place into a parchment-lined loaf pan and cut slits in each bump of the babka.

Sprinkle with streusel crumbs.

Bake until golden, about 25-30 minutes (this baking time may differ greatly, depending on your oven, size of babka, type of pan, and many factors).