This little trick is a game-changer.
My pantry has had OXO bins ever since a site called BCP recommended them. Everything goes into a bin. Cholent beans, flour, cocoa, confectioners sugar, rice, seeds… you get the idea. Into a bin and labeled, of course. Let's not forget that step. (Read here all about my labeling obsession. It's a real problem)
Then there was the brown sugar bin. Which looked a bit funny, and very un-Pinteresty, if you will. It was an OXO bin, with a bag of brown sugar inside it–rolled up and tied with a rubber band. I know. It truly hurt my eyes. But it was either that or hard brown sugar. Something about the OXO container just… didn't do it. The sugar turned into solid rock. 
Then Victoria told me that she uses the Progressive Prokeeper bins (read about them in this post) and that there's a brown sugar bin with this clay "thing" built-in. 
I was amazed to hear from Victoria that this "thing" really works. And that intrigued me. Would this be my solution to the eyesore in the pantry dilemma? I wondered. 
A quick search online and I had found that same "stone". Turns out its a disc of terracotta and all you have to do is soak it in water for 20 minutes or so.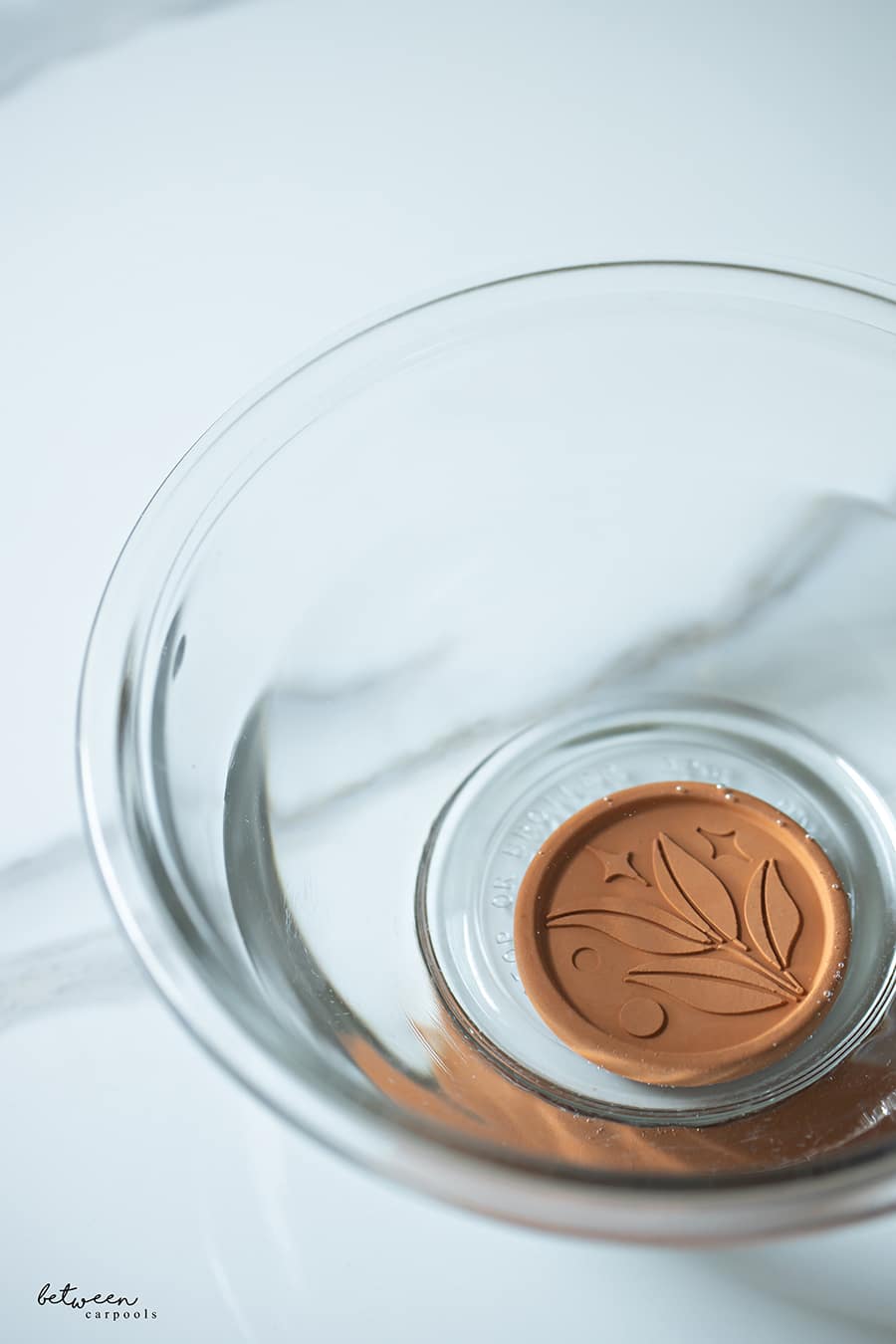 Then, add it to your bin and watch it stay soft. The size is great, you can add it to a typical cardboard box of brown sugar as well.
If you find your brown sugar hardening again, soak the disc again. I like to soak it every time I refill the sugar (every 6 weeks or so)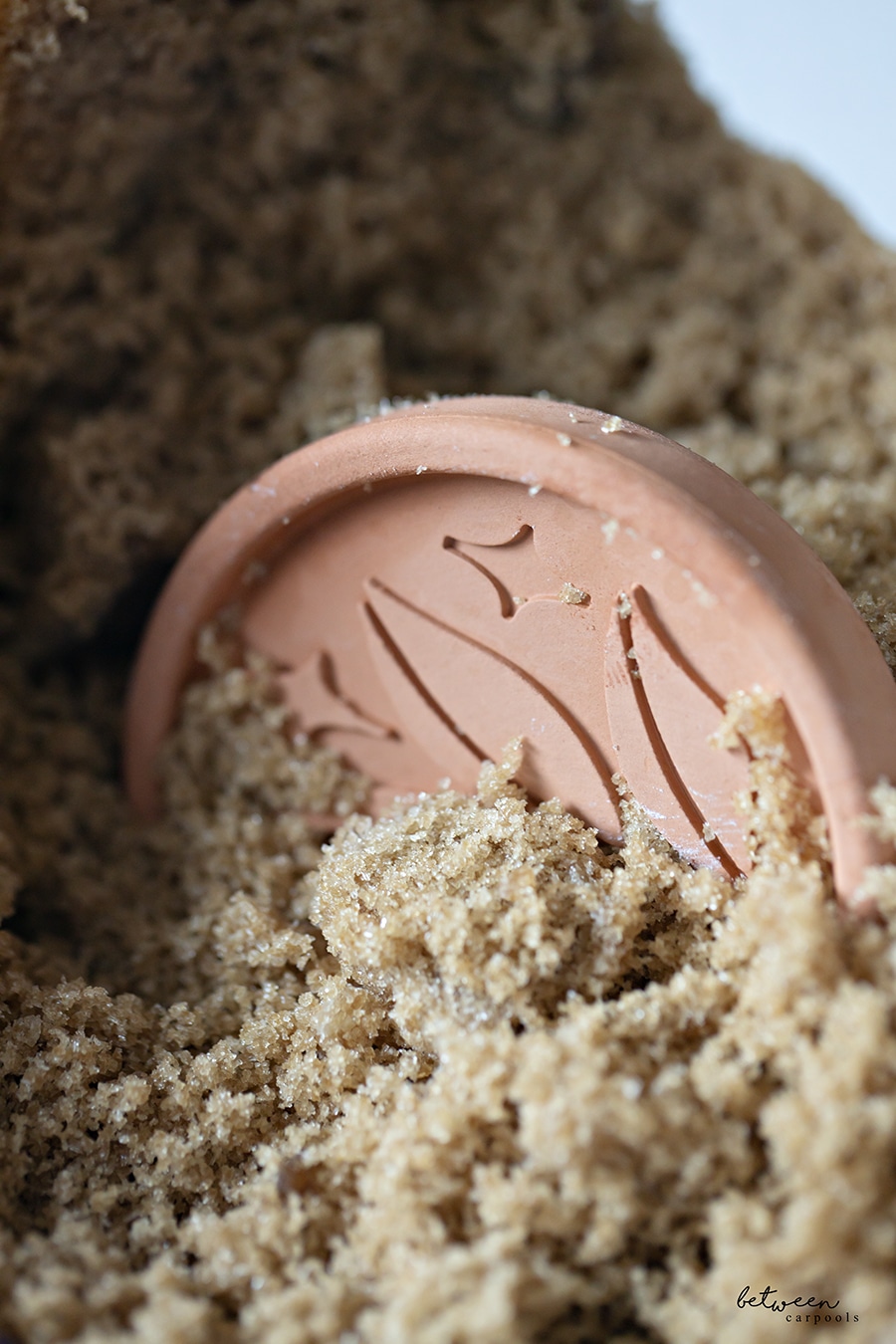 This little trick worked for me, what do you do about your hardened brown sugar? Let us know in the comments!