Sometimes you want simply the best version of the classics. These chocolate cheese muffins are one of those. 
Back in the days before we had all the kosher food magazines, my cousin Esti first made these muffins for a simcha. The recipe then got passed around the old-fashioned way and every single family member started making it, further passing it onto friends and family around the world. It's still our go-to cheese muffin that is a staple for Shavuos. If there's any leftovers, we enjoy them on the Shabbos mornings following Shavuos.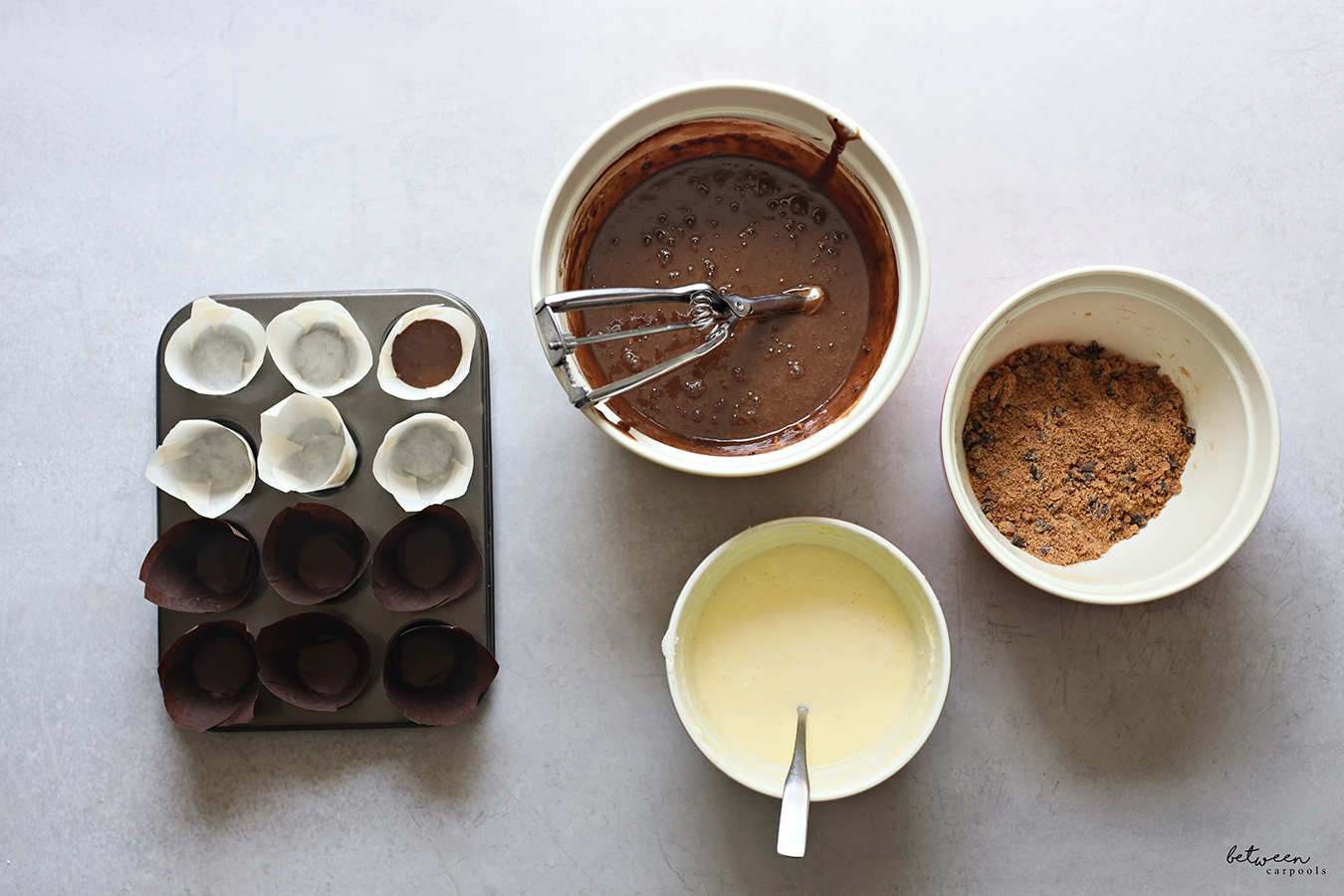 Once you mix each component together, it's time to assemble.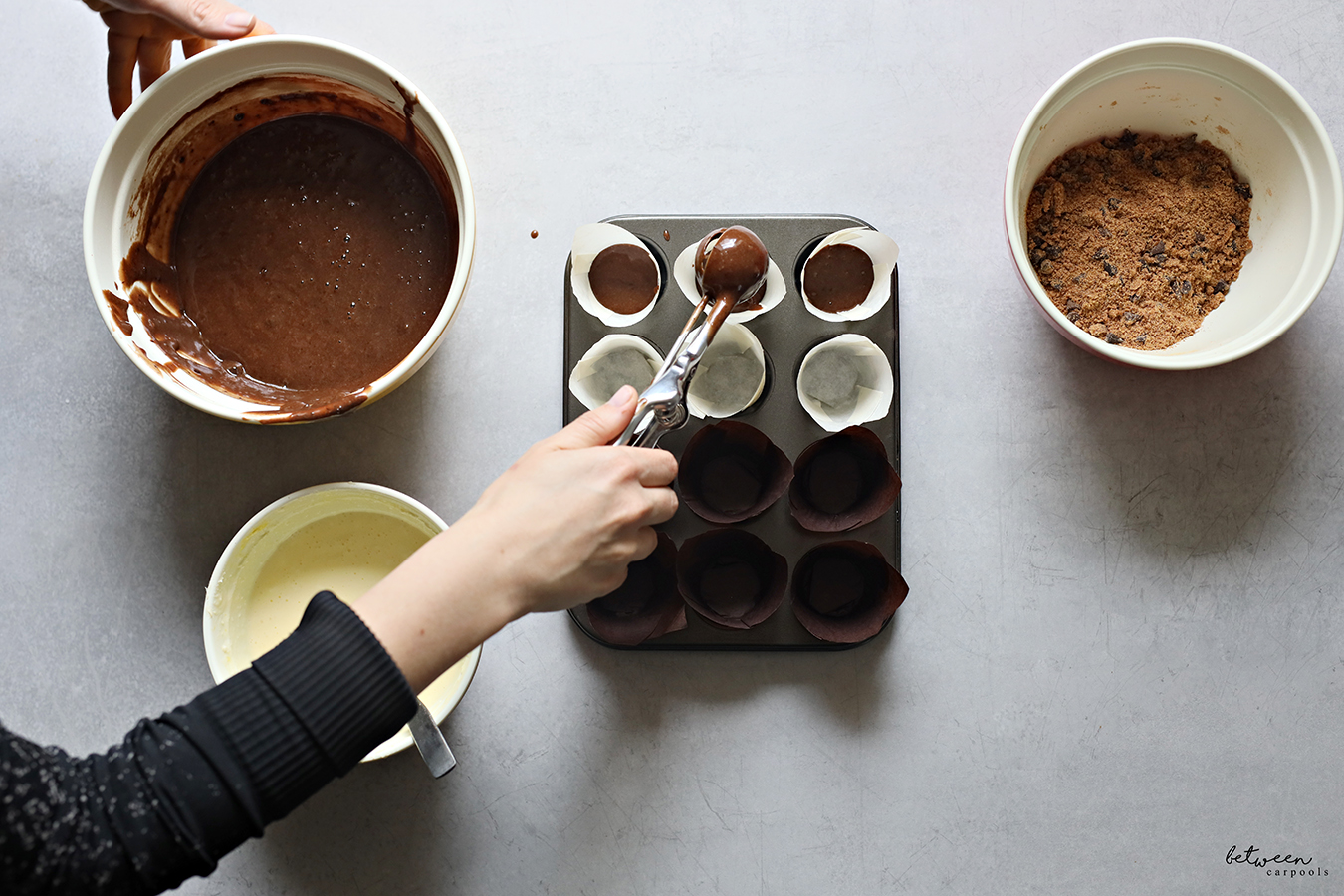 Start by filling your muffin cups ¾ of the way full…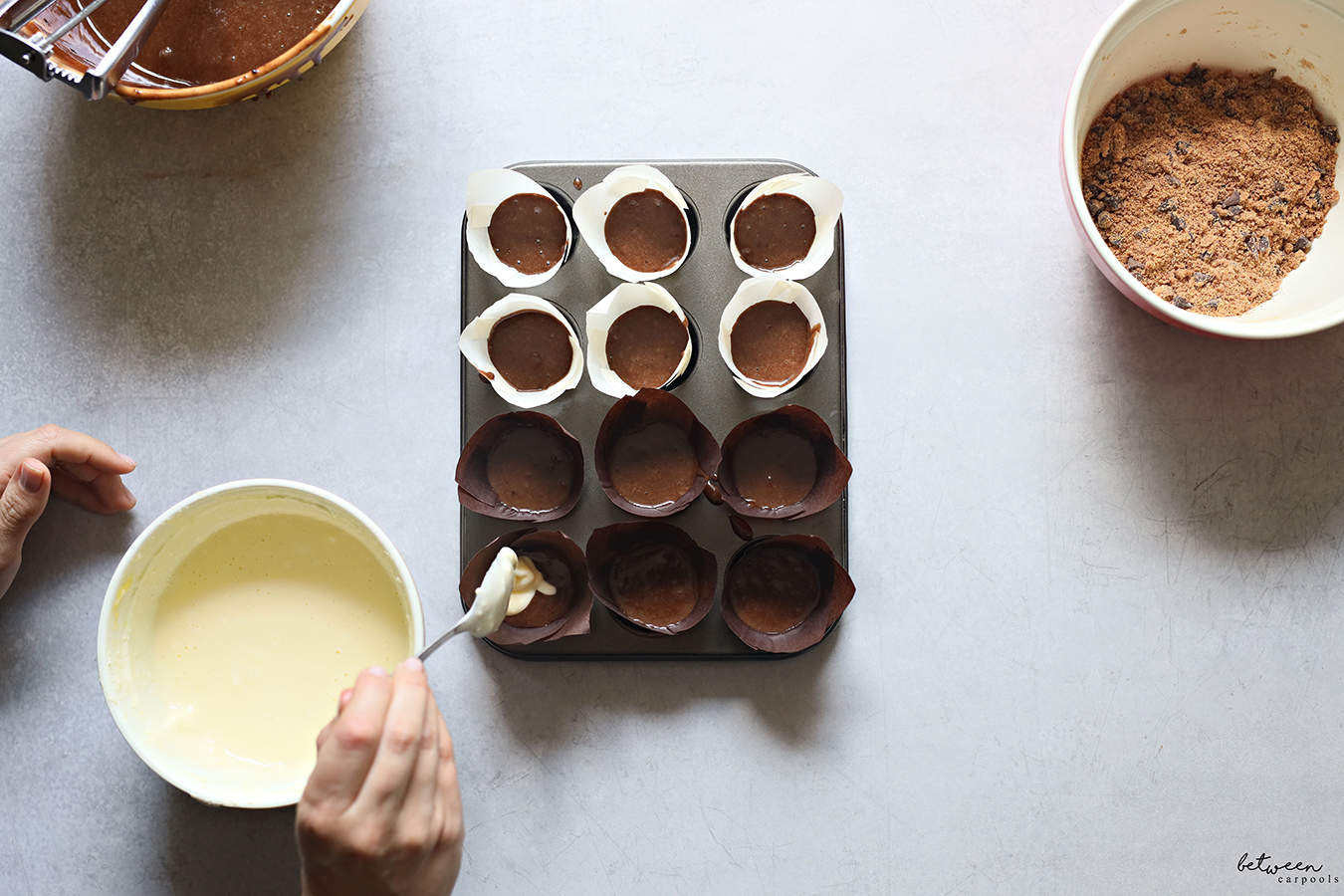 Top with some of the cheese filling (about 1 tablespoon for full sized muffins)…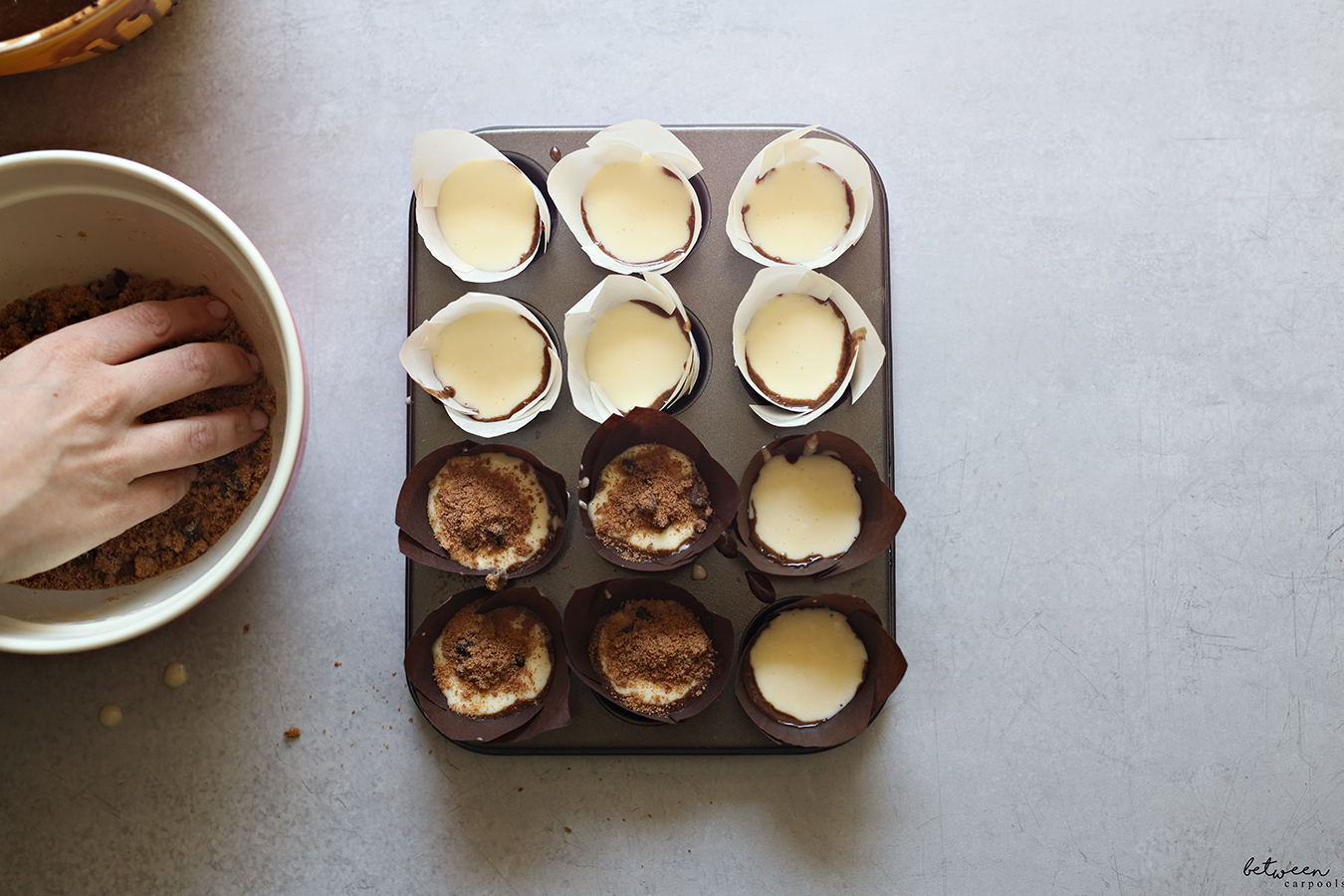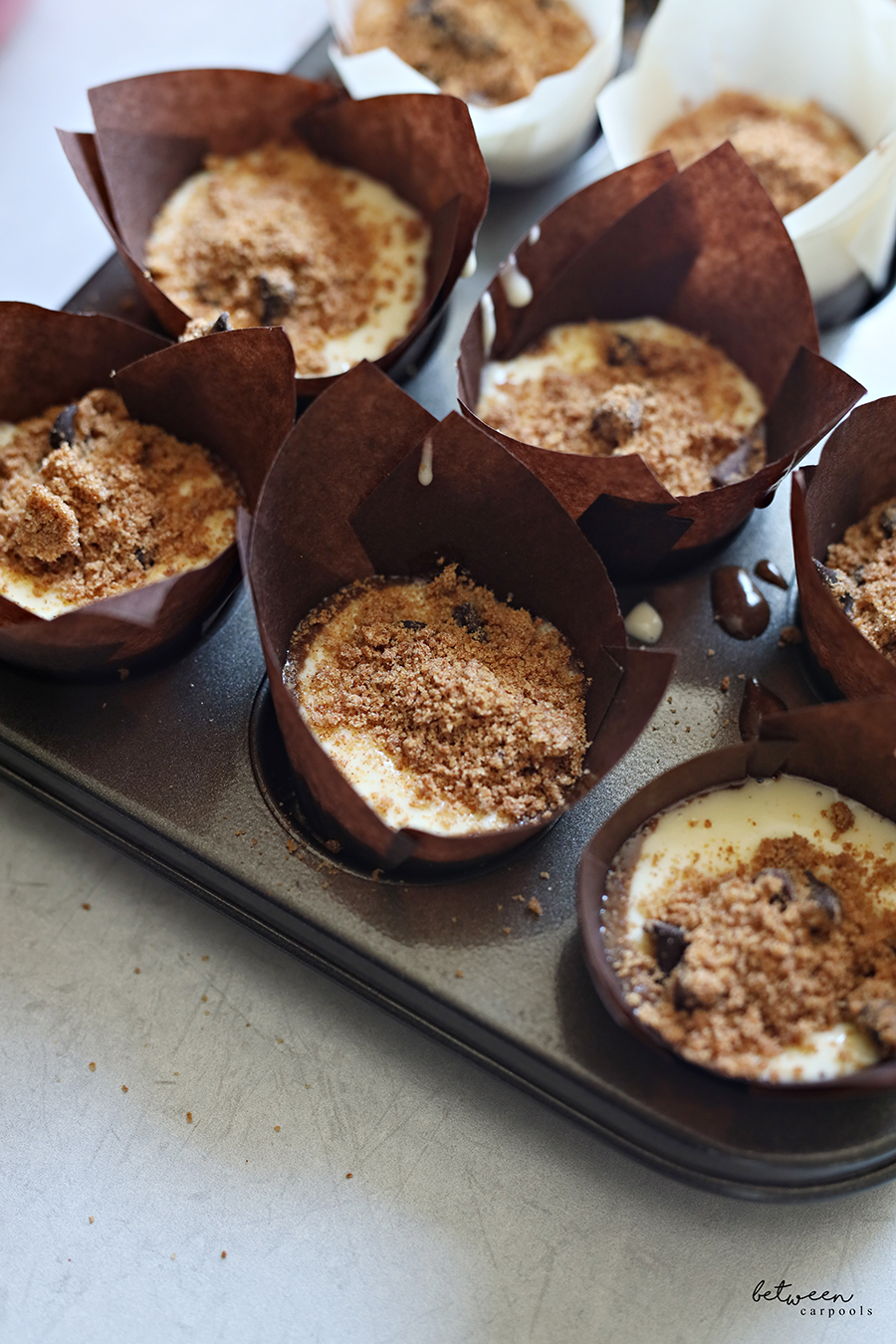 And then the crumbs…and bake!

Chocolate Cheese Muffins
Serves:
30 mini ones or 14 large ones
Ingredients
Batter:
1 egg
1 ½ cups flour
1 cup sugar
¼ cup cocoa
½ teaspoon baking soda
1 cup water
⅓ cup oil
1 teaspoon vanilla sugar (or ½ tsp vanilla extract)
Filling:
1 (8oz) container whipped cream cheese
1 egg
⅓ cup sugar
Topping:
⅓ cup light brown sugar
¼ cup flour
4 teaspoon cinnamon
2 tablespoons butter
¼ cup mini chocolate chips
Instructions
Preheat oven to 350⁰F. Line muffin pans with cupcake liners or spray with nonstick cooking spray.
Mix the batter ingredients together by hand in a bowl using a fork or spoon.
Combine filling ingredients together in a separate bowl, either by hand or using a blender.
In a third bowl, combine topping ingredients together to form crumbs.
Fill prepared muffin pan ¾ fill with batter. Top with 1 tablespoon cheese filling for large muffins, or 1 teaspoon filling for mini. Sprinkle with topping.
Bake for 20 minutes.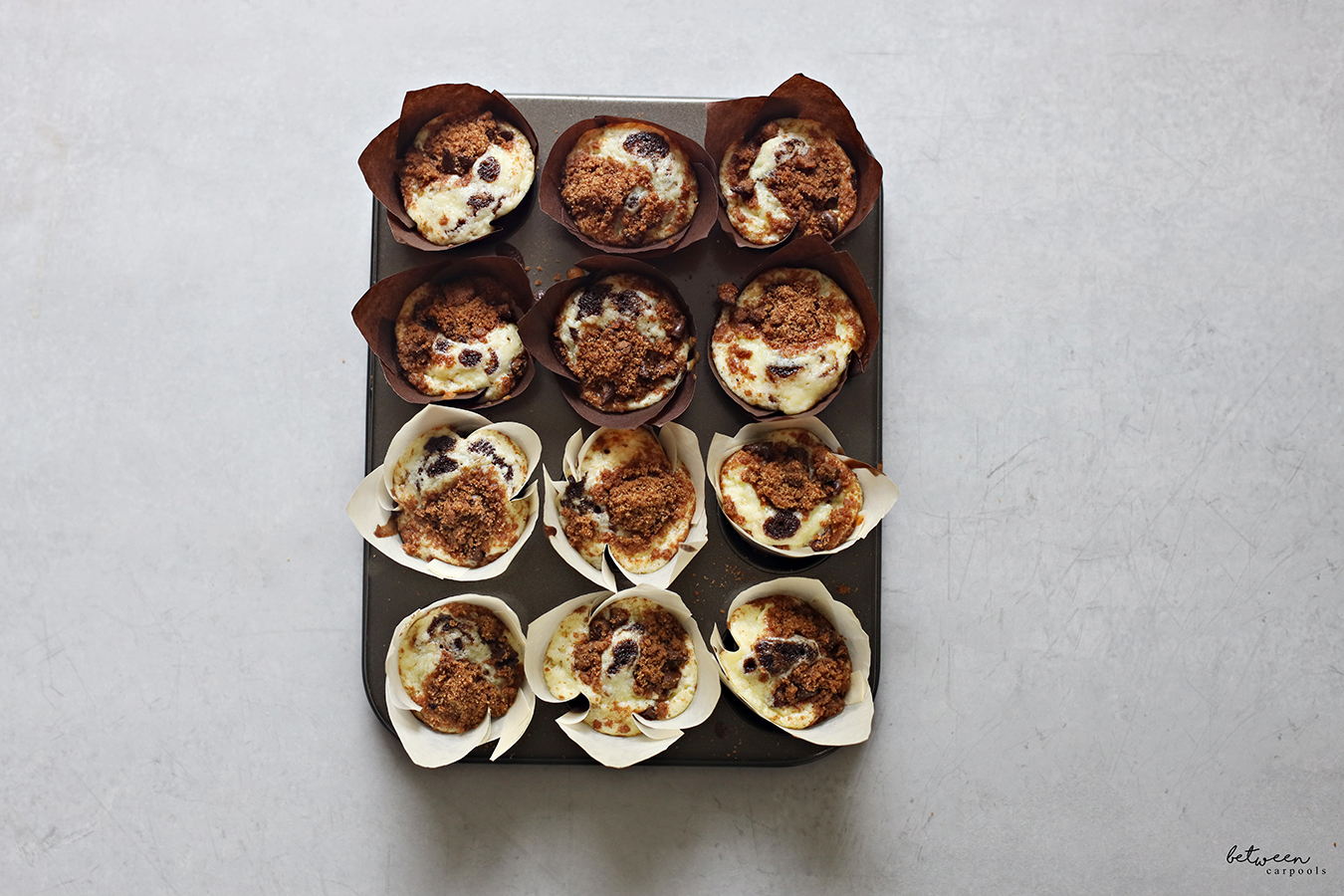 Since cupcake/muffin holders need a hechsher we linked some from The Peppermill: