You might even have all the ingredients to make this pastry cream already in your house!
Earlier today, Esti Waldman shared this donut-filling hack. She even went so far as to arrange for The Peppermill to carry the fillings so you can get them with the hechsher. Read all about the store-bought fillings in this post.
But if you're the DIY type, or if you love all things fresh, real, and dairy, you may want to make dairy pastry cream yourself! Last year, reader Ella Ritri shared that she made our yeshiva donuts THREE times over Chanukah. She showed us a photo and we asked: "What's the filling?"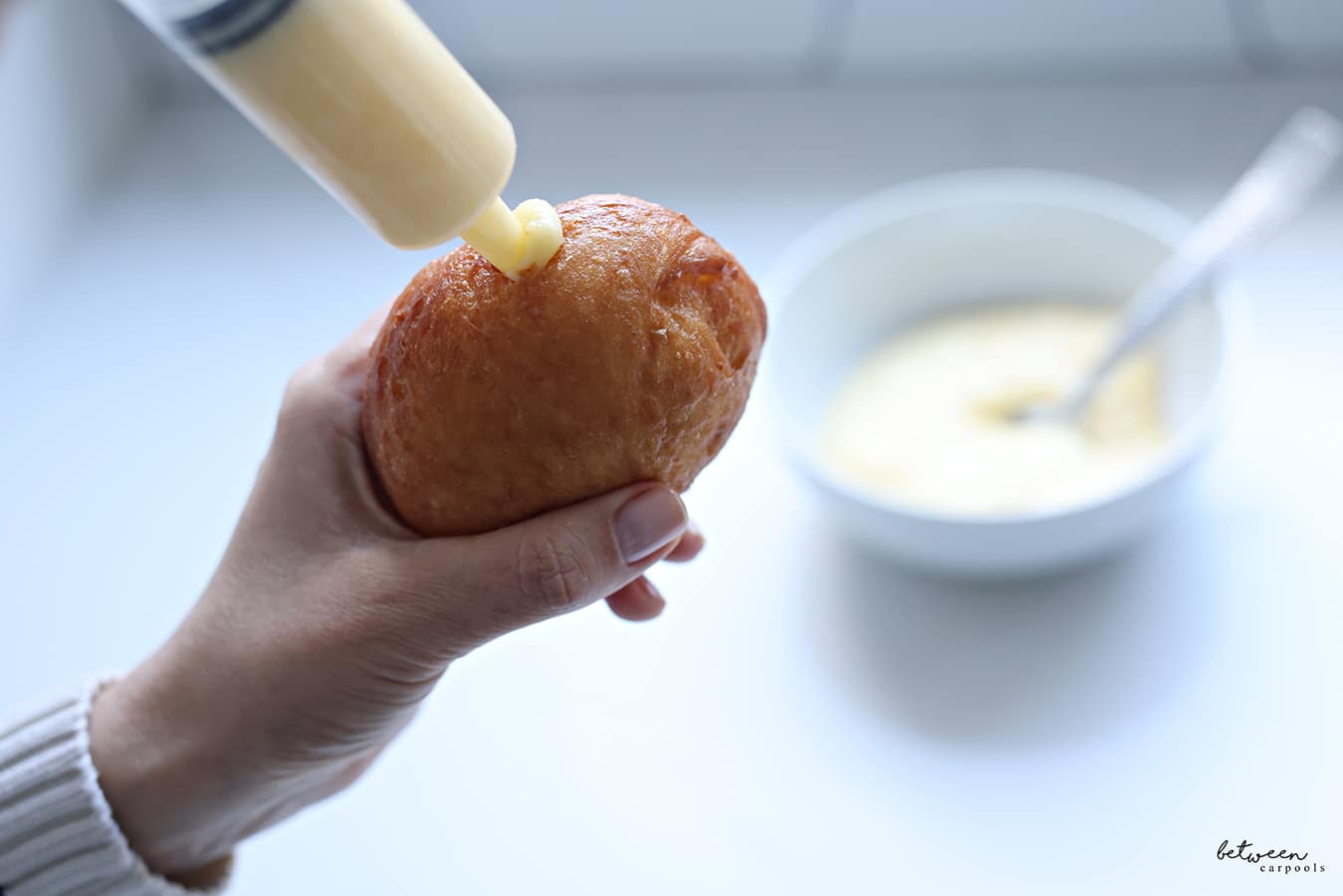 It turned out that it was her homemade dairy pastry cream ("Dairy all the way!") folded with whipped cream, and we asked her if she could share the recipe with our readers for next year. One recipe of pastry cream makes enough to fill one full recipe of yeshiva donuts. We used an injector similar to this one to easily fill the donuts. A piping bag also works.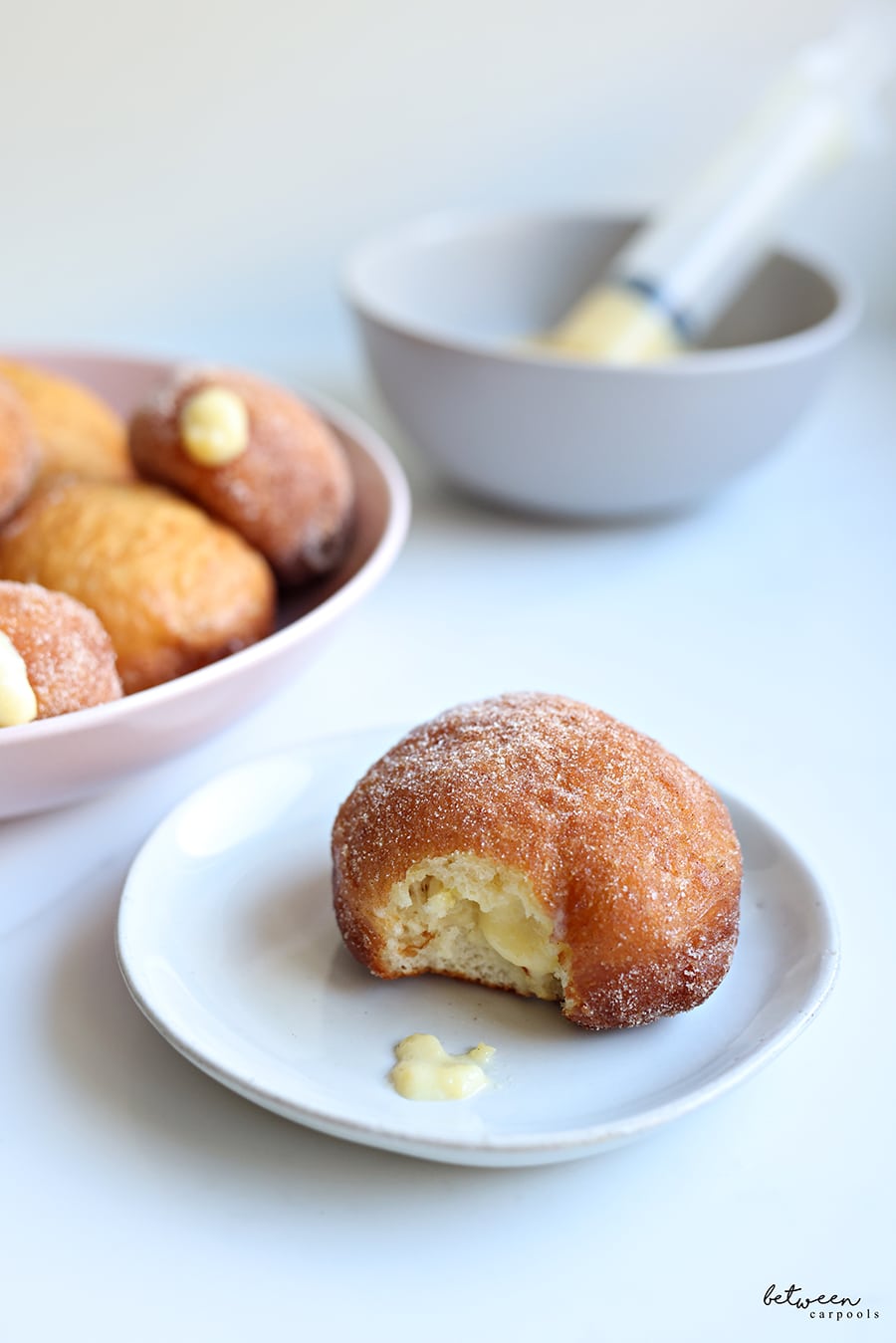 Homemade Dairy Pastry Cream
Ingredients
1¼ cups whole milk
½ cup sugar
¼ cup flour
4 egg yolks
6 Tbsp heavy cream
Instructions
Add milk to a small saucepan. Scald over medium-high heat (until small bubbles appear at the edges).
Meanwhile, in a mixing bowl, whisk together sugar, flour, and egg yolks until you have a thick paste.
Slowly pour the hot milk into the egg mixture, whisking the whole time.
Return the whole mixture to the pan over the fire, whisking the entire time. Stop mixing every few seconds to see if mixture has come to a boil. Once mixture is boiling, whisk 10 more seconds. The cream should be thick at this point.
Pour the cream through a fine sieve to get rid of any possible lumps. Place in a storage container or bowl and cover with plastic wrap. The plastic should be touching the surface of the cream so no skin forms. Chill in the refrigerator for at least 4 hours.
Once ready to fill donuts, whip the heavy cream to stiff peaks and fold into pastry cream.
FOR EXCLUSIVE CONTENT AND A PEEK BEHIND THE SCENES, MAKE SURE TO JOIN OUR WHATSAPP STATUS HERE.