In this dry winter season, what do our wigs need to look their best?
 Let's talk about winter. Each season brings its new challenges in caring for our wigs. In the winter, there's dryness, but lots of static and knotting as a result of the clothing we wear. What are the solutions?
Use a humidifier
I actually like humidity for wigs in the winter since it compensates for the lack of it. I keep a humidifier in my room. It helps me breathe better but it also helps the wigs also behave so much more nicely. They don't have static and they simply feel nicer. If you don't have a humidifier, you can put your wig in the bathroom, as that's the place in the home that has more humidity.
Brush ASAP
Winter is not a very good friend of the wigs because of the coats, furs, and sweaters we wear that often cause knots and static. When you take off your wig, that's when you should brush it. People tend to take it off and then forget about it until the next time. Sometimes the whole wig needs to be brushed, and sometimes just the back where it's gotten knotted up. If you take the time when taking it off, it should be good to go the next time you wear it.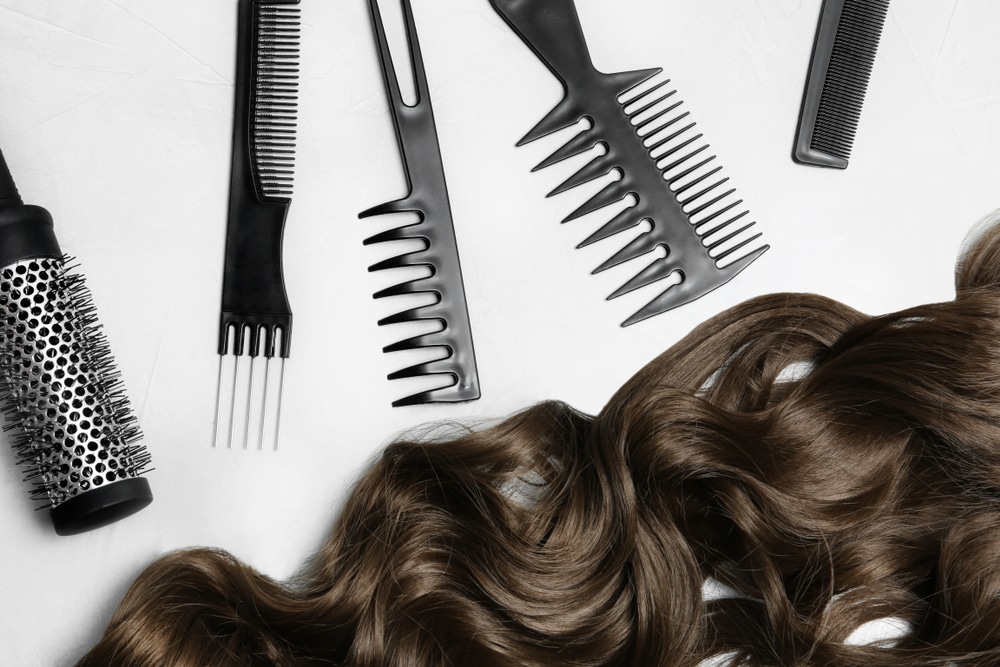 When NOT to Brush!
What do you do when your wig gets wet from the rain or snow? If it's a good quality wig made of human hair, don't brush your wig if it's gotten wet. Let it dry naturally. Once it's dry, you can brush it. It's very important not to interrupt the drying process.
Wash Less
Is the winter any different than the summer in terms of washing the wig? I always think the less the better; the constant pulling of the blow dryer and the curling iron isn't good for a wig. Wigs tend to stay cleaner in the cold weather than the warm, so wash it even less. 
This originally appeared on our Instagram series, Between Minds, where different popular Instagrammers shared tips in their areas of expertise.