It's super simple to prepare, tastes gourmet, and unlike avocado, you can take it along and it won't go brown.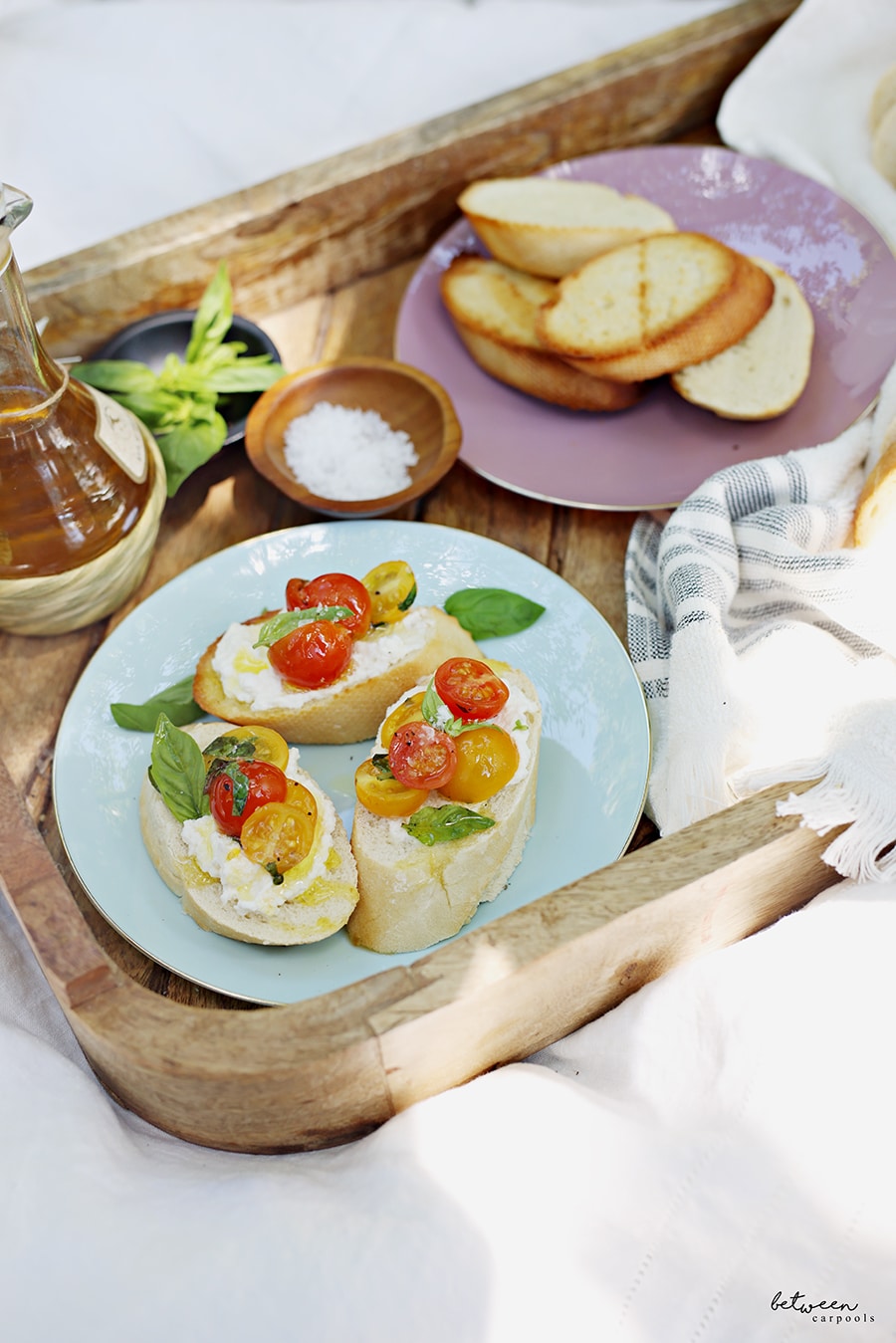 The base of your toasts should be some good quality fresh bread (the parbaked French baguettes from the freezer section are also good). View the full summer worthy picnic in this post.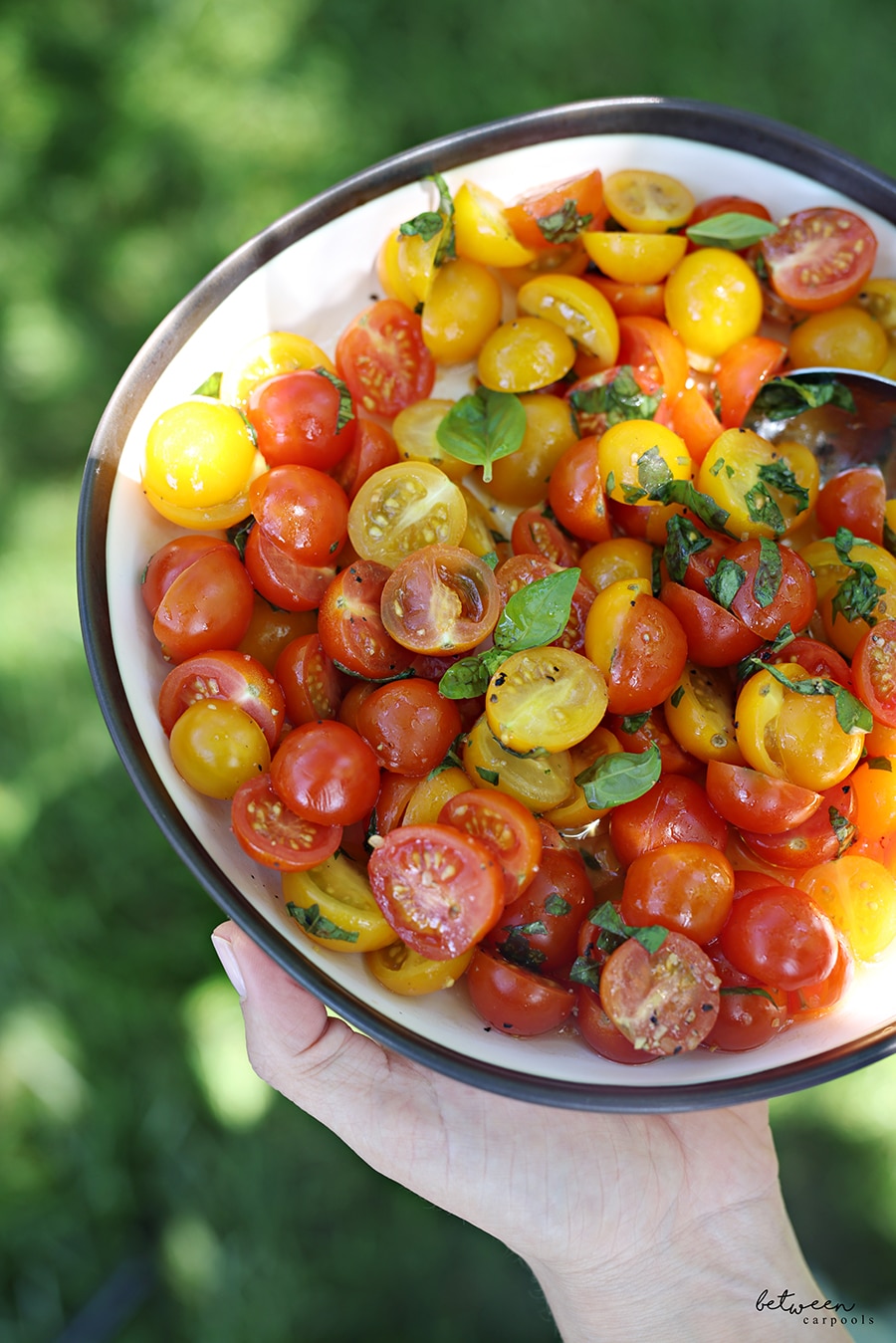 Since the ingredients are super simple, it's important that they're good quality.
Taste your tomatoes first to make sure they are really sweet. Ricotta can also vary greatly among the different brands (it's not wise to choose the cheapest on the shelf with this product).

Tomato and Ricotta Toast
Ingredients
Sliced baguettes
Good quality ricotta cheese
Heirloom Tomato Salad:
1 container mini multicolored heirloom tomatoes, halved
6 Tbsp. olive oil
2 Tbsp. lemon juice or apple cider vinegar
A few sprinkles of Montreal steak seasoning
Kosher or sea salt, to taste
Handful fresh chopped basil
Instructions
At home, combine all tomato salad ingredients.
At the picnic, spread bread with ricotta cheese. Top with tomato salad.
Optionally drizzle with additional extra virgin olive oil and a sprinkle of salt.
FOR EXCLUSIVE CONTENT AND A PEEK BEHIND THE SCENES, MAKE SURE TO JOIN OUR WHATSAPP STATUS HERE.