Summer is coming and it's time for an update to our Walmart Post.
Back in 2017, we covered our top Walmart picks in the post 11 reasons why I never regret a visit to Walmart!
We recently did a take two on Costco shopping and figured Walmart should be next! We started by asking our readers on Instagram to share some of their favorites. With our list in hand, and their long list, we headed out on Friday afternoon to check out all the favorites, buy them and test them out.
Some notes:
It's not a good idea to go Friday afternoon to Walmart. All the good things were sold out (the frozen section was especially empty). A quick Google search showed us that Walmart restocks between 10 pm and 7 am. Better to come earlier in the day. 

It's also not a good idea to take the family on a trip when you have long lists of things to buy. They wanted to buy everything on the list and more. Walmart has everything and something for everyone. (For those concerned, Shabbos was ready, the house was cleaned, and the food was cooked. It was actually the perfect time to leave the house for an hour trip, so it stays clean on long summer Friday afternoons).

Whatever we couldn't find we ordered via Instacart. Since the "

Shipt? Instacart? We love them both

" post, it's really been our go-to when we need things fast.

Finally, some of the items suggested were Chalov Stam. We didn't test them out, however, for those who are interested, the top chalav stam picks were: Super cheap yogurt pouches, Great Value sandwich cookies, frozen cinnamon rolls, frozen pancakes, and Texas toast.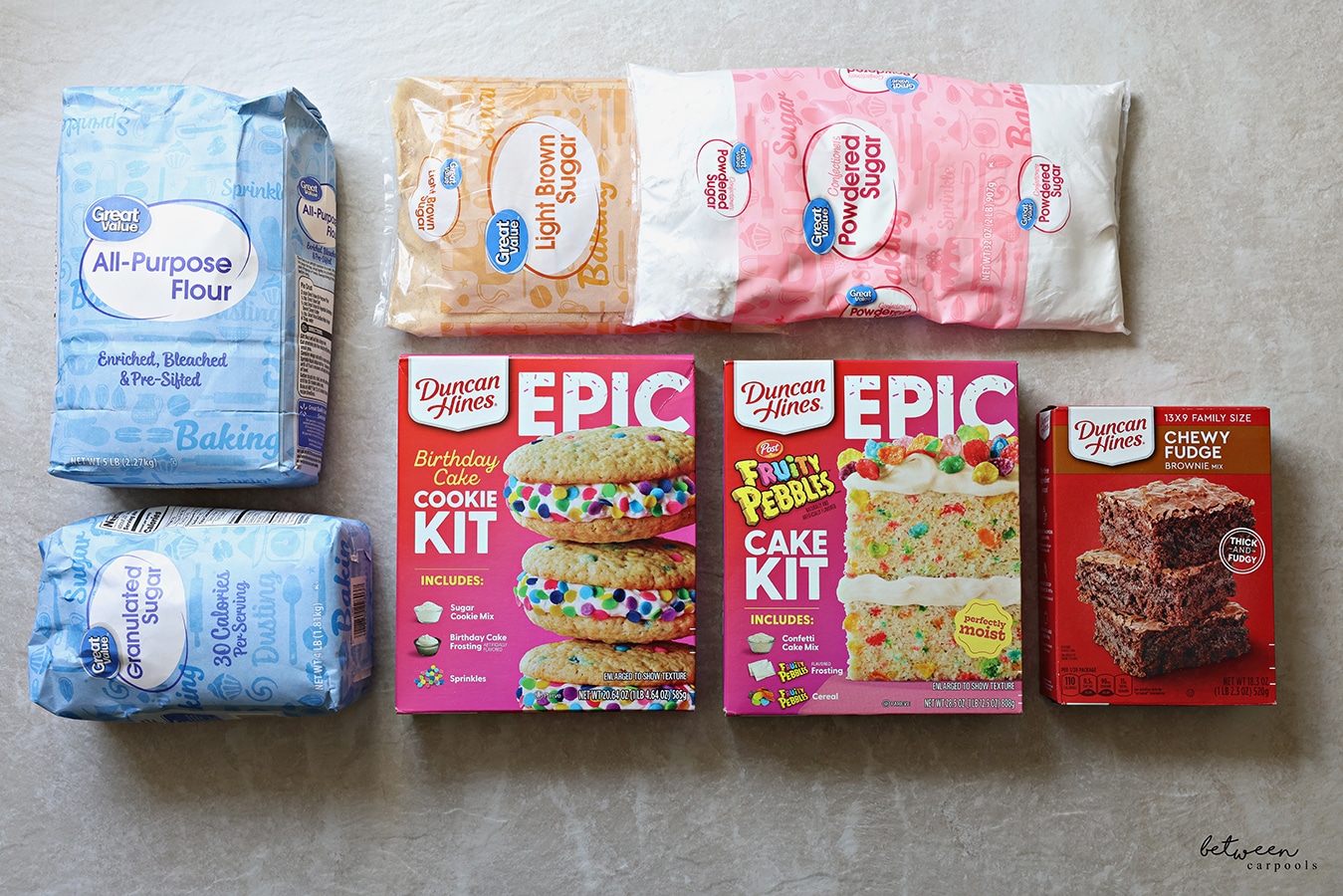 Baking Section: Great Value is Walmart's brand and it's truly great value. You can buy all basic baking ingredients for great prices. (Keep your brown sugar soft like this!) Walmart also has a great selection of OU pareve Duncan Hines mixes. We've featured dessert hacks using DH mix a couple of times: cheese filled cupcake bites, 5 minute gooey lotus cookie dough dessert and irresistible chocolate bundt cake.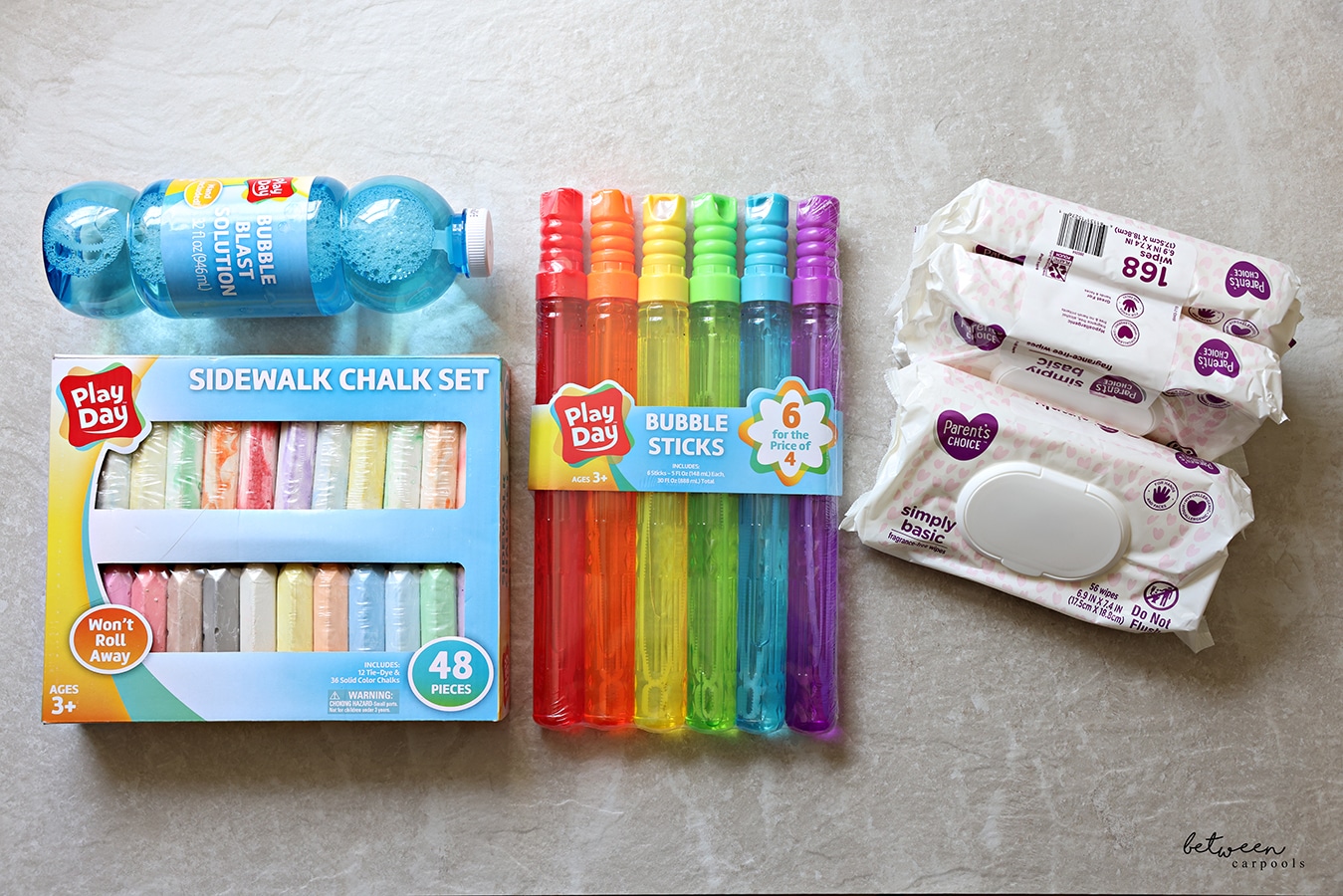 Kids, Toys, Summer: Walmart really is the place for all kids things. 
We didn't schlep home a box of diapers to shoot, however diapers was the most popular response on what people buy in Walmart. Parent's CHOICE wipes was listed hand in hand with the diapers and many recommend the flushable wipes (we're divided if flushable wipes are good for your plumbing so we left it out). Walmart is also a great place to pick up bubbles, chalk, pool toys and everything you need to keep the little ones busy on summer afternoons.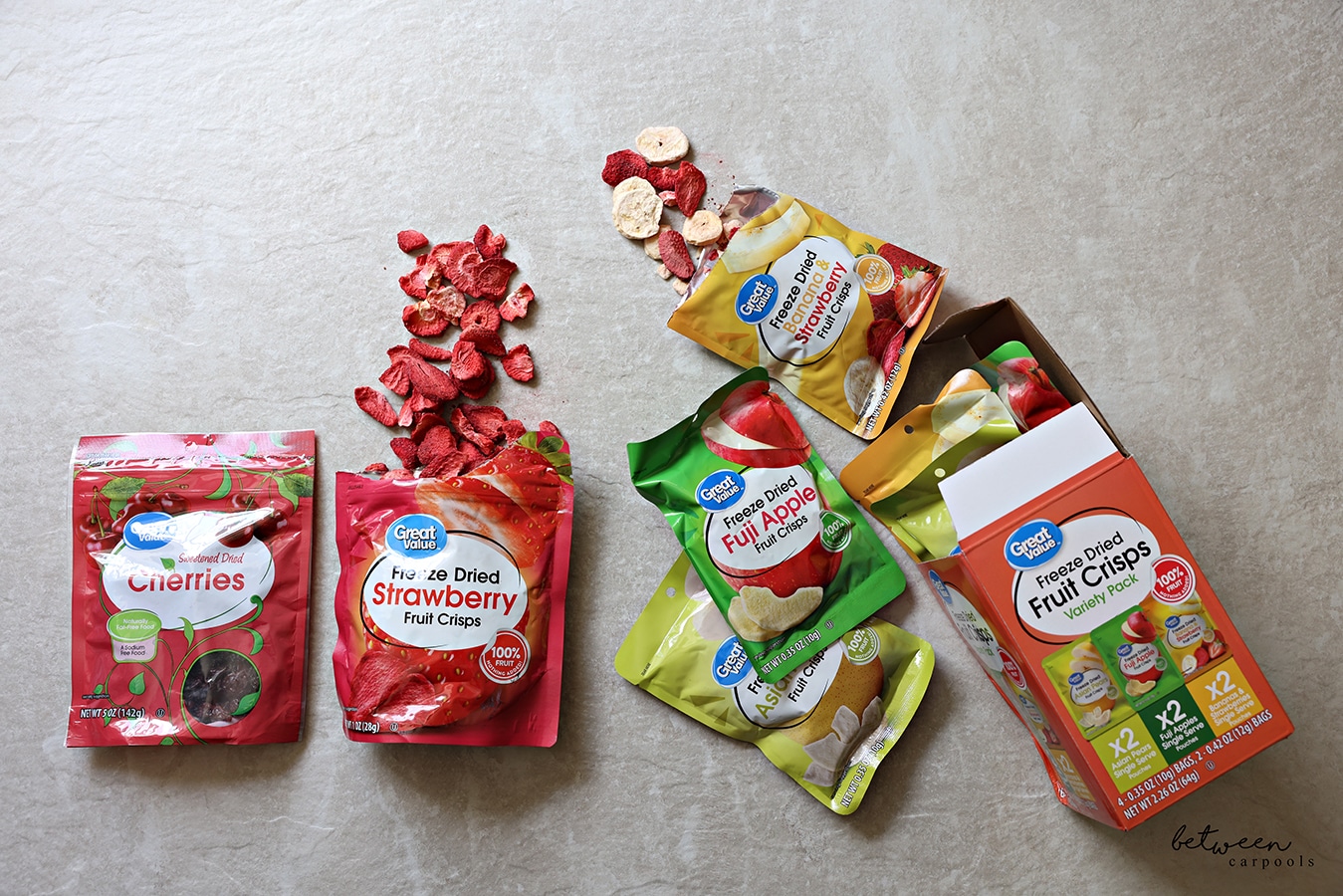 Freeze Dried Fruits: Walmart is known for their fresh produce, however we can't believe we're actually devoting a full image for freeze dried fruit. The reason? It's really popular. See the full selection here.
It's a great snack when traveling, or on the go. In addition, grind up the dried fruit, and you've got yourself elegant fruit crumbs to go on ice cream.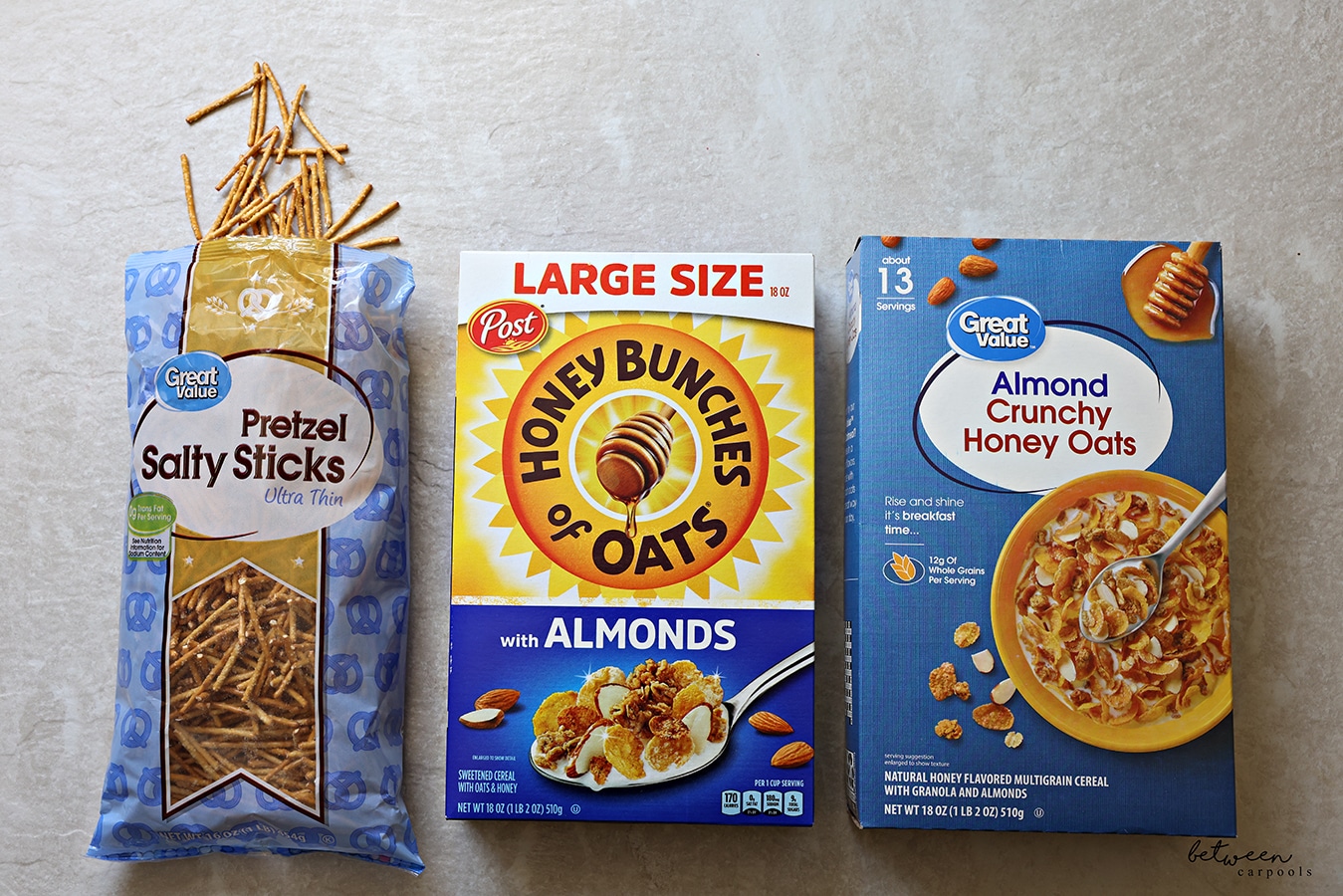 Cereals and Snack: We've mentioned that Walmart has great copies of popular cereals in our first Walmart post. The Honey Bunches of Oats had an OU-D back in that post, however it looks like it's not dairy anymore! Regardless, all cereals are better priced at Walmart and if your family goes through a lot of boxes you may want to buy them here. 
These ultra thin pretzel sticks were a reader recommendation and they were a hit. Super thin, crispy and addictive for $1.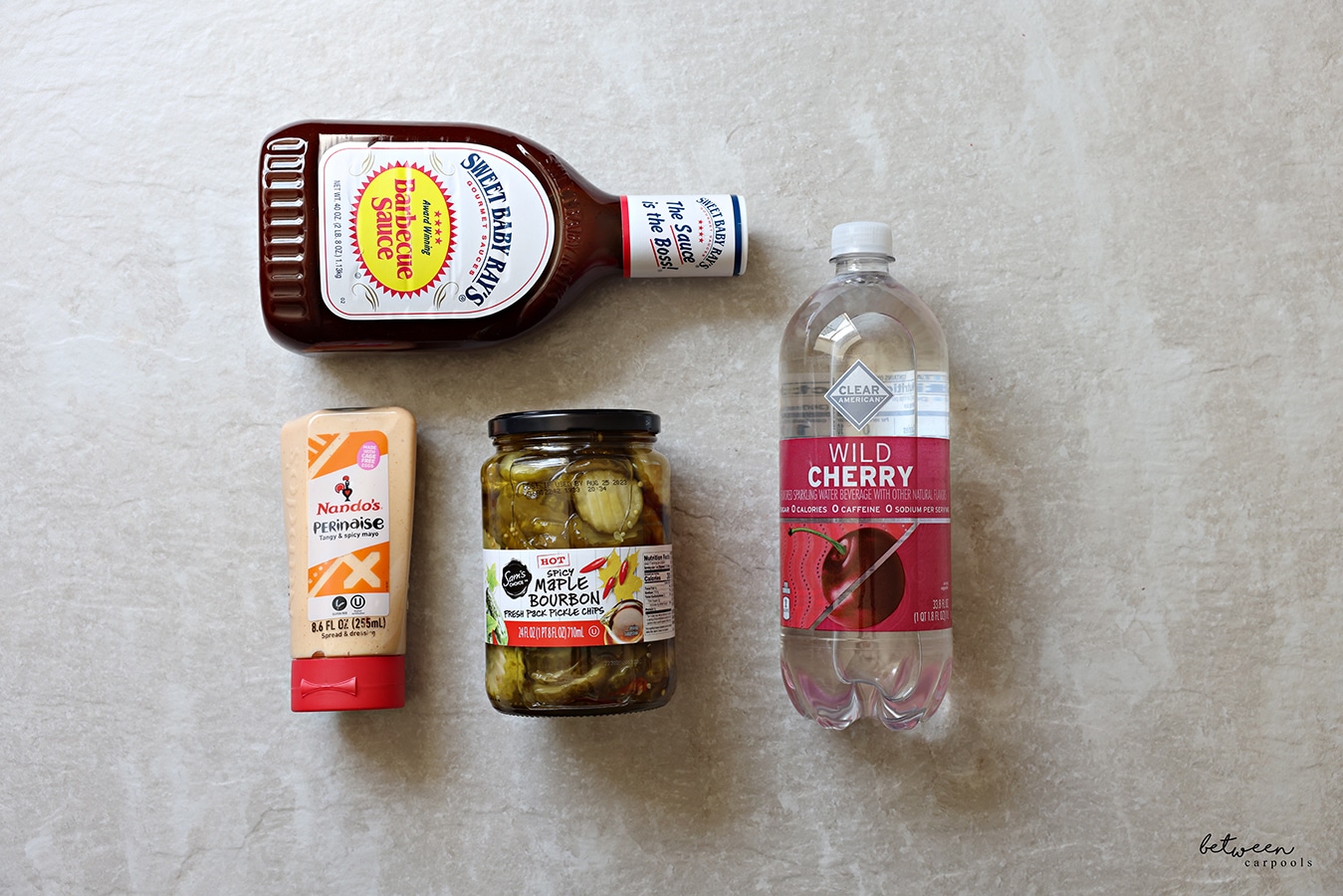 Food Items: Seltzer bottles for under 70 cents (see the entire selection here), everyone's favorite sweet baby ray's barbecue sauce, pickles with fun names like spicy maple bourbon & mango habanero & Thai chili pickles and Nando PERinaise spicy mayo (a reader said we must try!)
One of our readers told us to look for weber honey garlic seasoning. We really wanted to find it and try it, however it wasn't on the shelves.  Let us know if you try it (sounds like it would be great on potatoes, chicken and just about anything).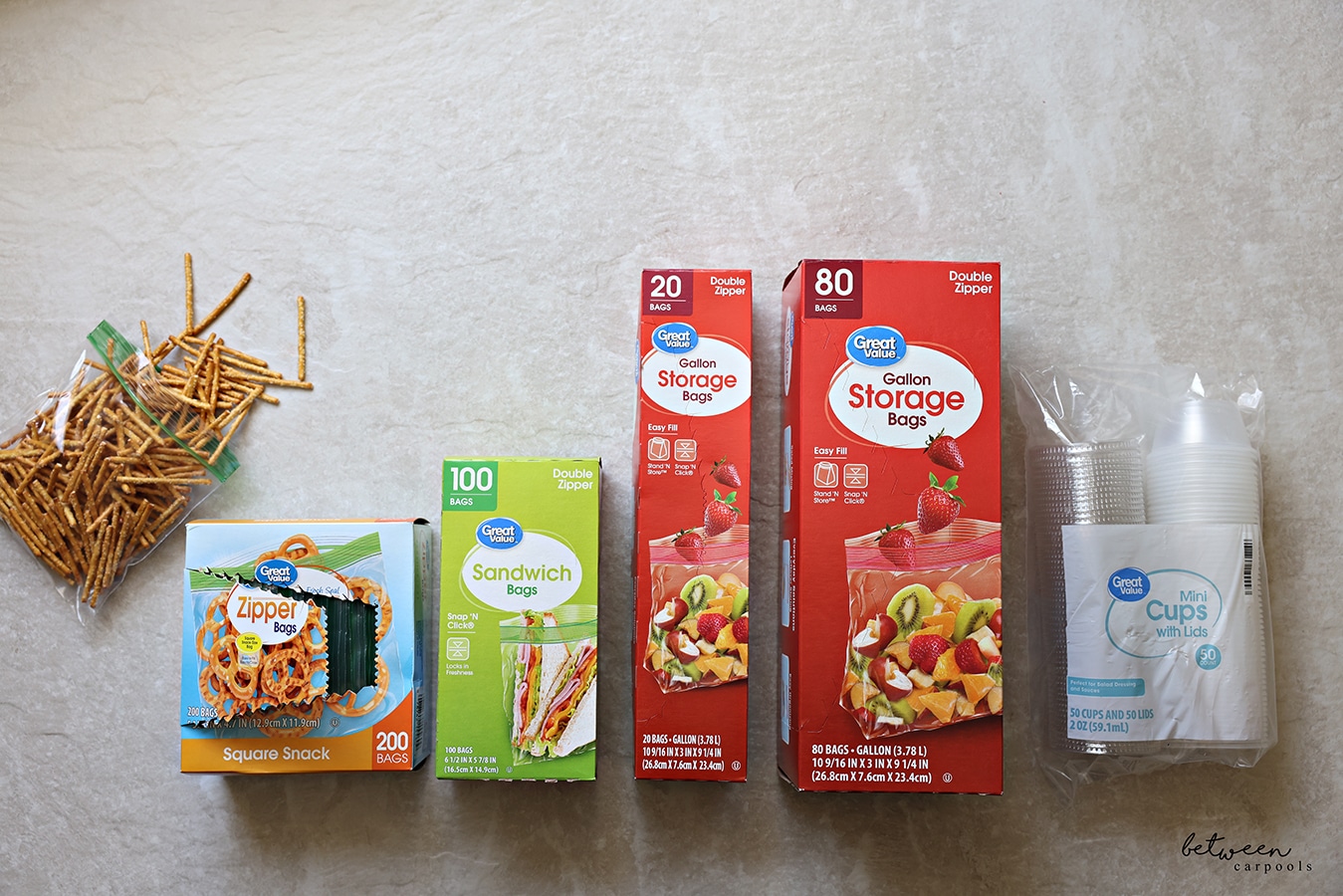 Great Value Plastic brand: Really there is no reason to pay for bags or cups from other brands. Great Value's are excellent quality at a great price. See the full line here. The square zipper bags are smaller than sandwich bags and are perfect for snacks. We use the Mini cups with lids for salads on the go, or for some chummus for dipping those pretzel rods.
Not in the image are Great Value's white, clean, and pretty-looking coffee cups. We mentioned them in the first Walmart post on BCP.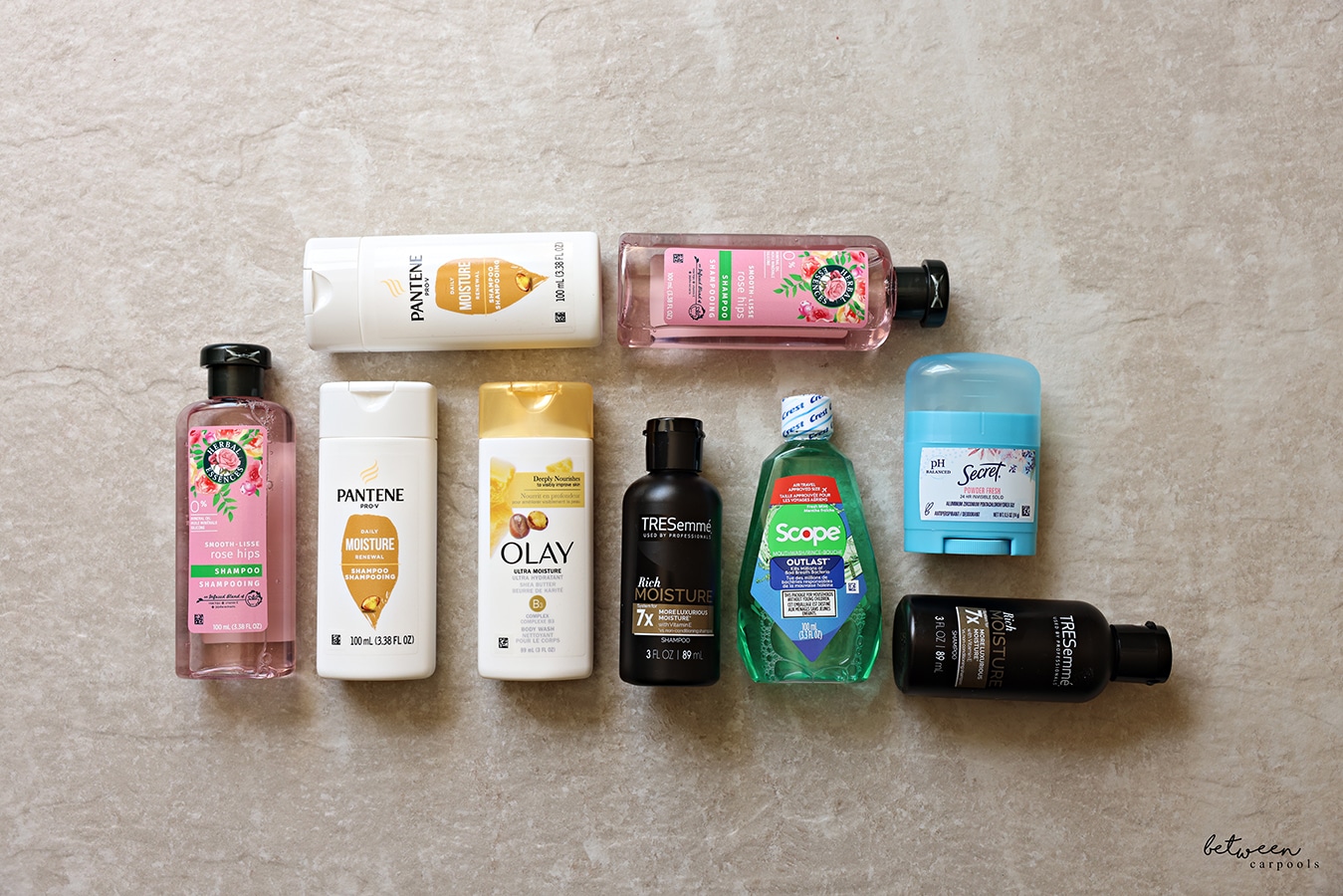 Travel: We don't think these are particularly well priced, however Walmart has the largest selection of travel size shampoos, deodorant, mouthwashes and cosmetics. You can see the full selection here.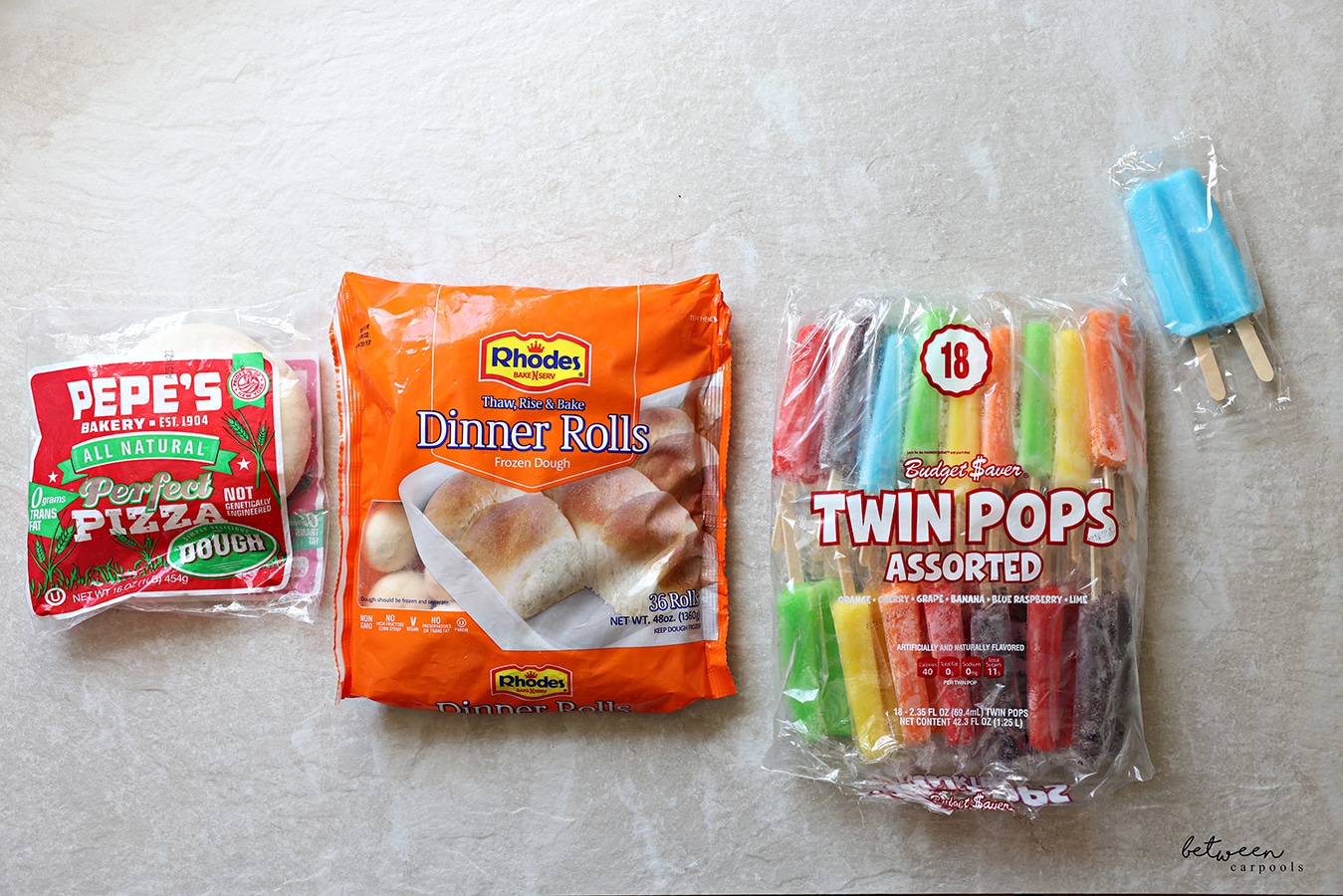 Freezer Section: While the freezer section at our local Walmart is close to the entrance, we usually head there last. 
Our favorite? Rhodes Frozen dough or Dinner Rolls (cinnamon rolls are dairy CS). You can bake them like dinner rolls. You can roll them out and use them for flatbreads on the grill or pizza. You can fry them for quicker, easier doughnuts. You can use the Rhodes dough for literally anything you would make using frozen pizza or challah dough.
You can also find frozen pizza dough and the cheapest nostalgic twin pops you ate back in the day (and for the young ones, your moms ate!). 18 pops for under $3. You really can't beat that!
Frozen Fruit is super popular at Walmart. Some buy frozen mango, pineapple, while others buy frozen strawberries and blend it before using. Check for OU symbols, however, most varieties of fruit have it. 
Some categories worth checking out:
Ethnic Food: Some stores have huge selections of Goya brand (our personal favorite chickpea brand). They carry things like guava paste with a hechsher.
Bulk: Large bags of hot pretzels, packs of 4 Duncan Hines Mixes. 
Thank you to all of you who shared their Walmart favorites. Please share anything else we missed in the comments below. 
FOR EXCLUSIVE CONTENT AND A PEEK BEHIND THE SCENES, MAKE SURE TO JOIN OUR WHATSAPP STATUS HERE. JOIN OUR WHATSAPP GROUP AND WE'LL LET YOU KNOW WHEN A NEW POST IS UP!