Learn how to cut your own fries and you won't have to buy the pre-cut ones anymore.
There's no real secret to cutting pretty sweet potato – or regular potato – fries. Just take the time to do each step and your fries will look just like the ones you get at your favorite fast food place!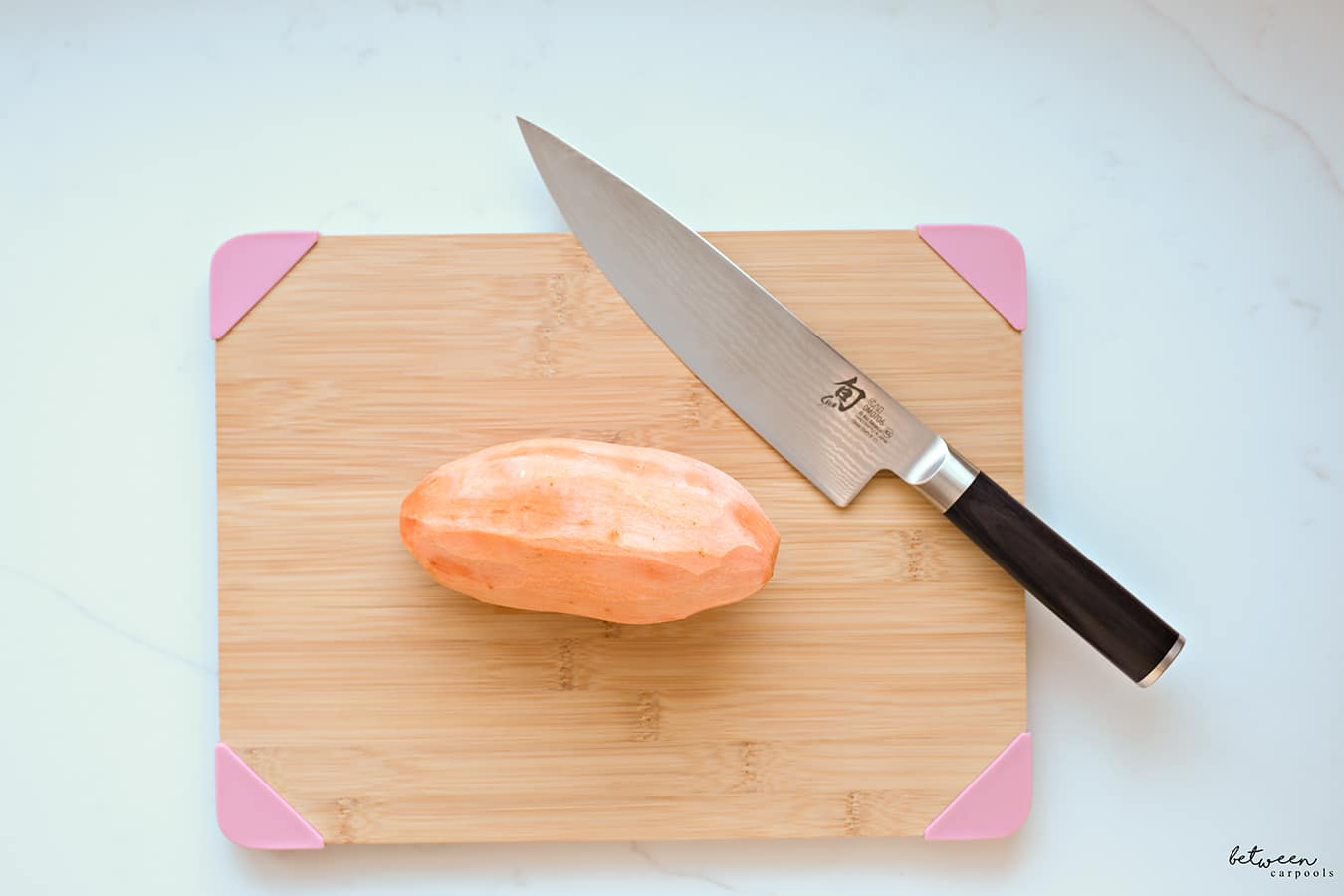 Oh – and you must use a sharp knife!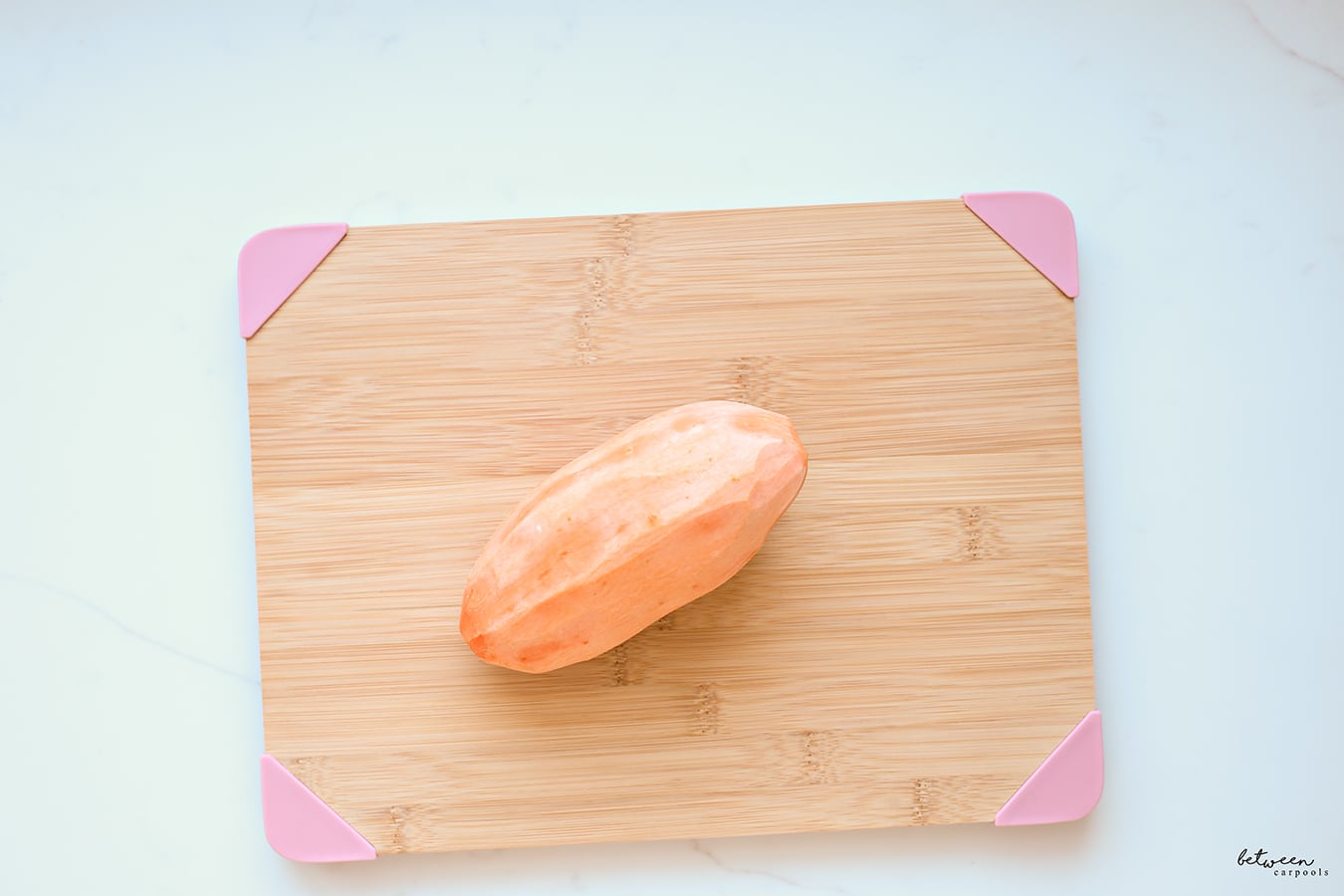 Try to choose potatoes that have a good long shape. This will give you the most even results.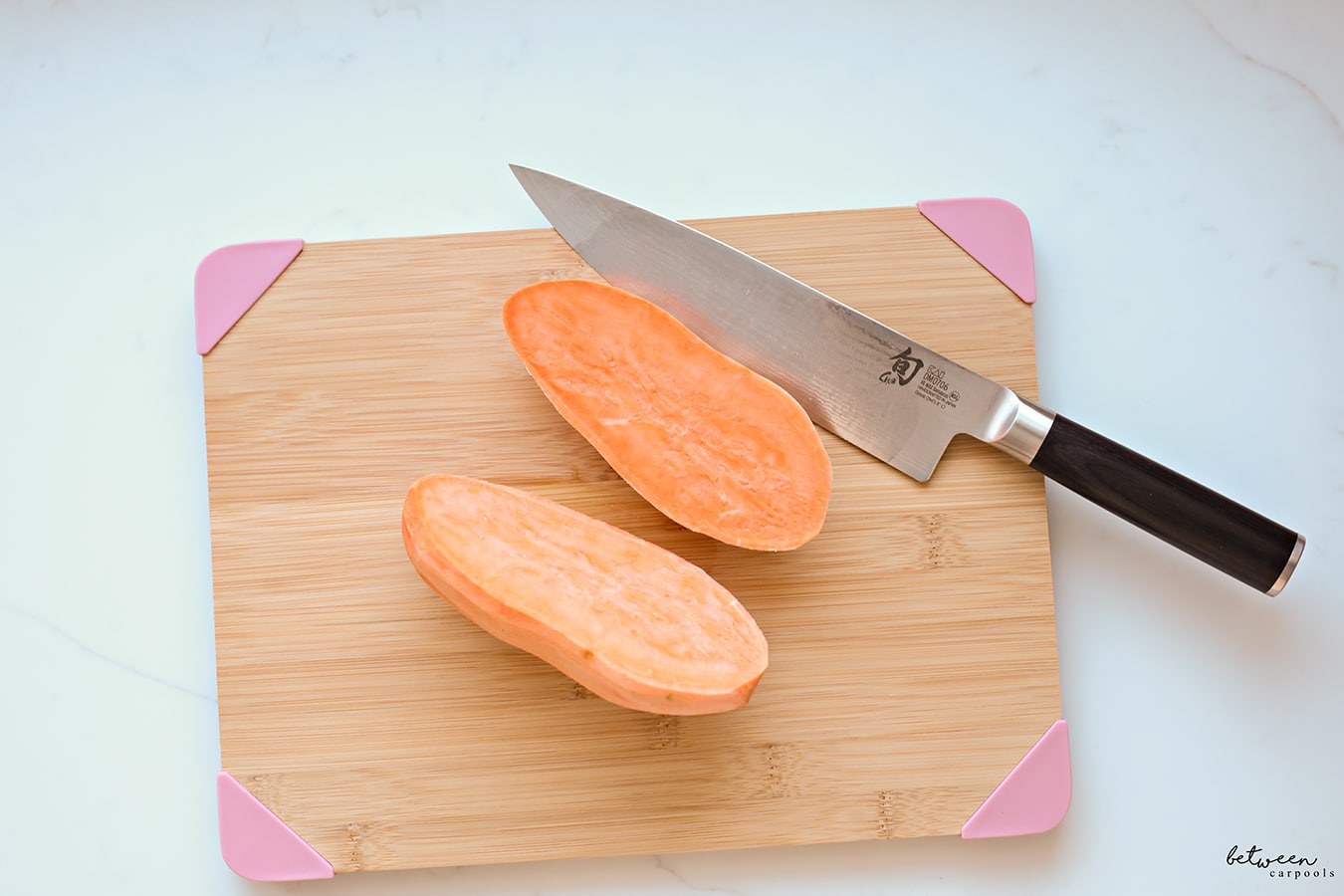 After peeling or scrubbing the potatoes, cut in half lengthwise (that means top to bottom if you're geometrically challenged like I am). Place the halves flat side down on your cutting board. You always want to be cutting with a flat bottom edge.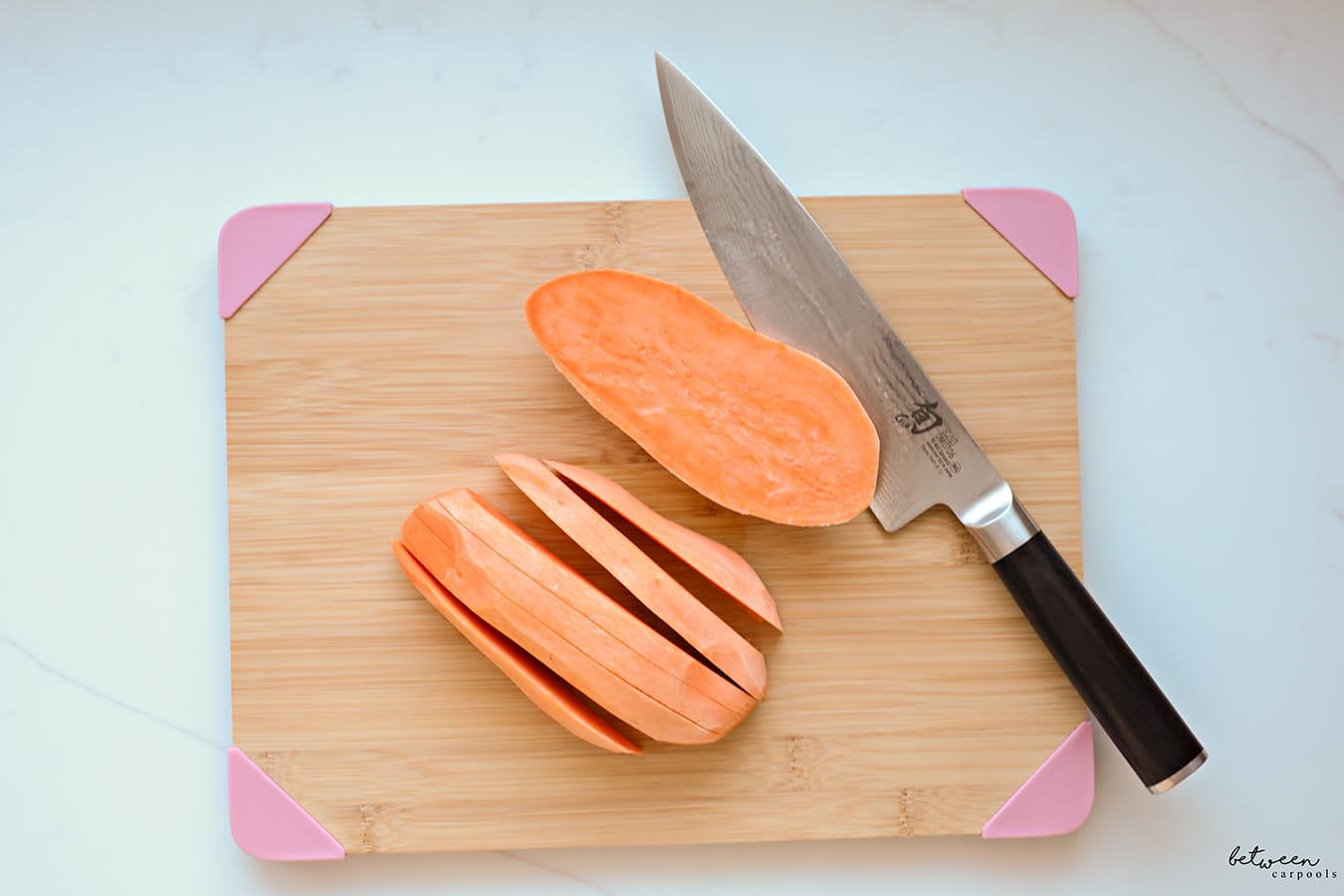 Slice the half vertically in the widths you'd like your fries to be.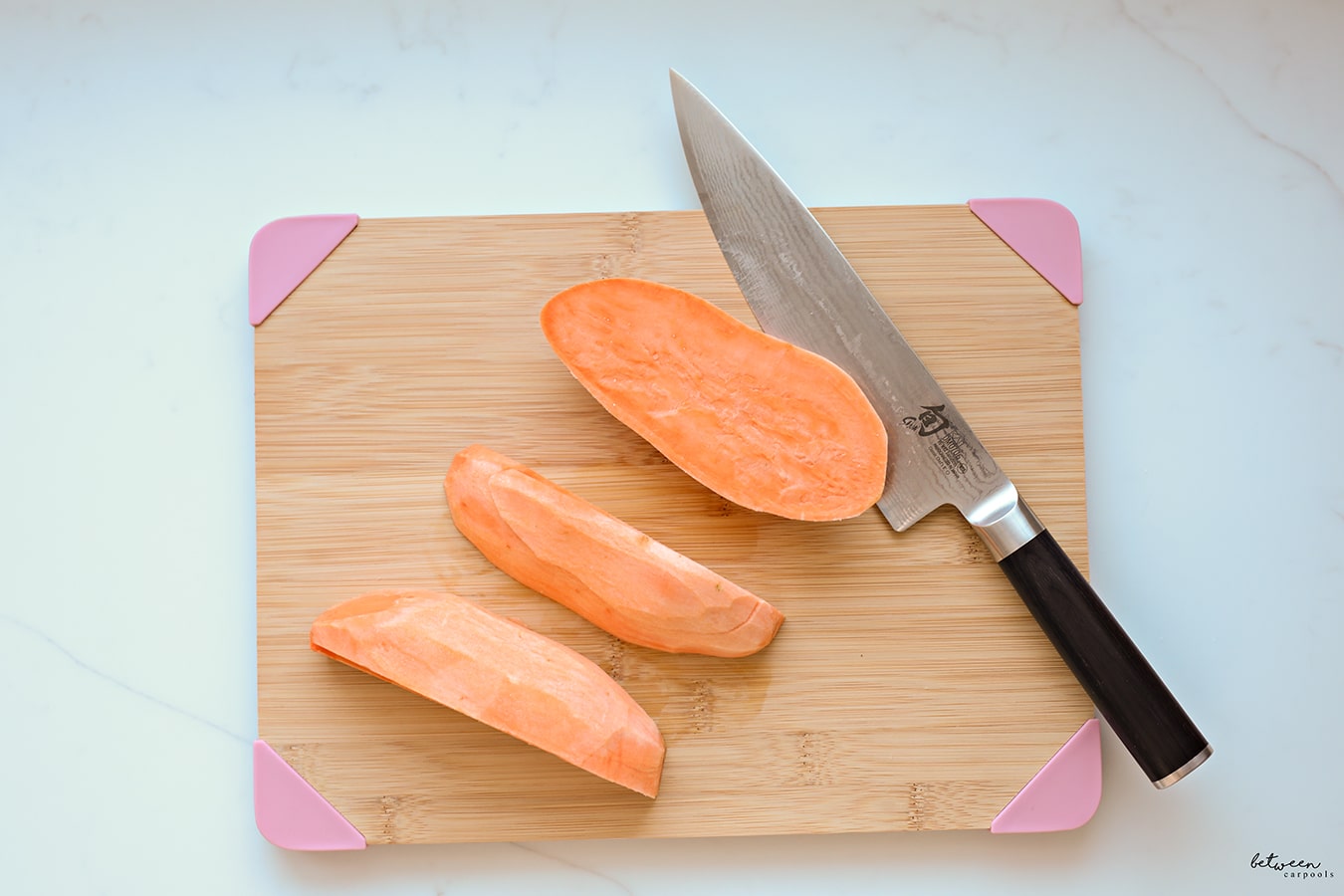 Take half of those vertical slices and stack them with the wider flat side on the bottom. Again, slice vertically. Try to keep your slice widths even for more perfect looking fries. Repeat with remaining quarters.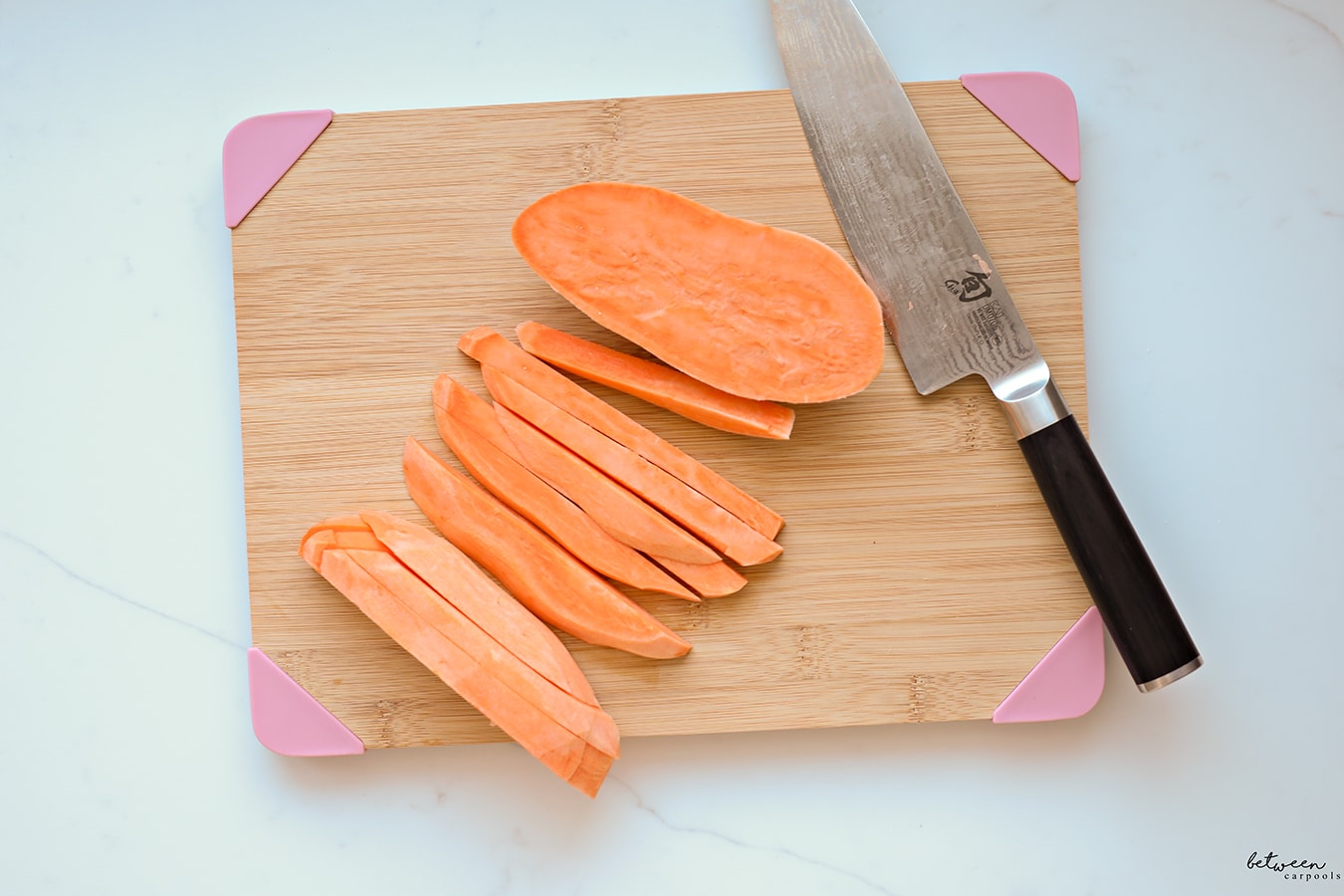 Now go check out how you can make our sweet potato nachos using your beautiful fries!