This summer is all about easy dishes, but that doesn't mean they can't be creative or super flavorful. Enter…Sausage Chips.

What do you eat Friday afternoon?
How about Shabbos morning with the cholent?
Need a quick finger food for your next bbq?
Make sausage chips!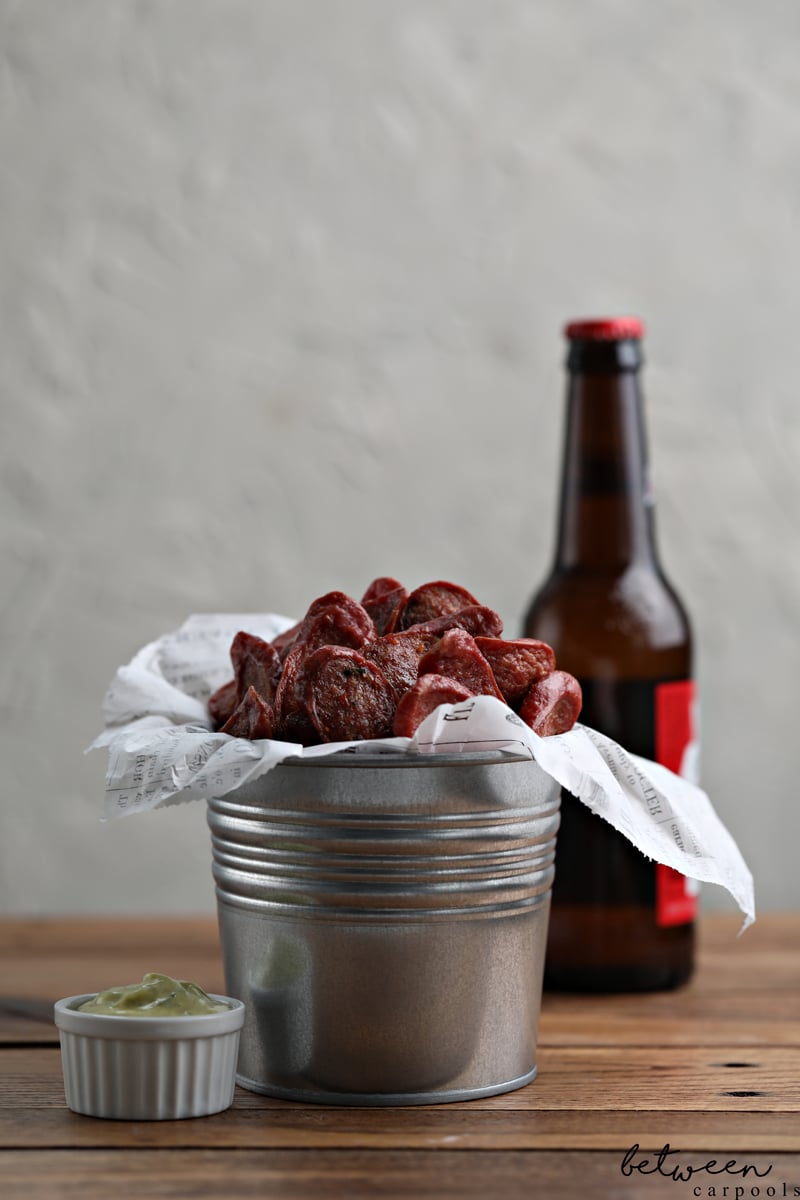 Sausage Chips
Ingredients
4-6 Meal Mart Sausages (Bavarian Style Knackwurst, Mexican Chorizo, Hot Italian or Polish Beef Sausage or one of each!)
Basil Mustard Dipping Sauce:
3 tablespoons mayonnaise
1 tablespoons yellow mustard
1 teaspoon finely chopped fresh or a cube of frozen basil
1 teaspoon honey
1 tablespoon hot water
Salt and pepper, to taste
Mix all ingredients well with a fork.
Instructions
Preheat oven to 400ºF.
Cut your favorite flavor sausage in ¼ inch thick diagonal slices. Lay them out flat on a lined baking sheet.
Bake a for 15-20 minutes or until desired crispiness.
---
This post is sponsored in part by Meat Mart. Find their new sausages at your local grocery. For more info, visit mealmart.com or @meal_mart.