Grapefruit + Pomegranate + Sorbet. You can't go wrong with this light and refreshing
way to end a Yom Tov meal.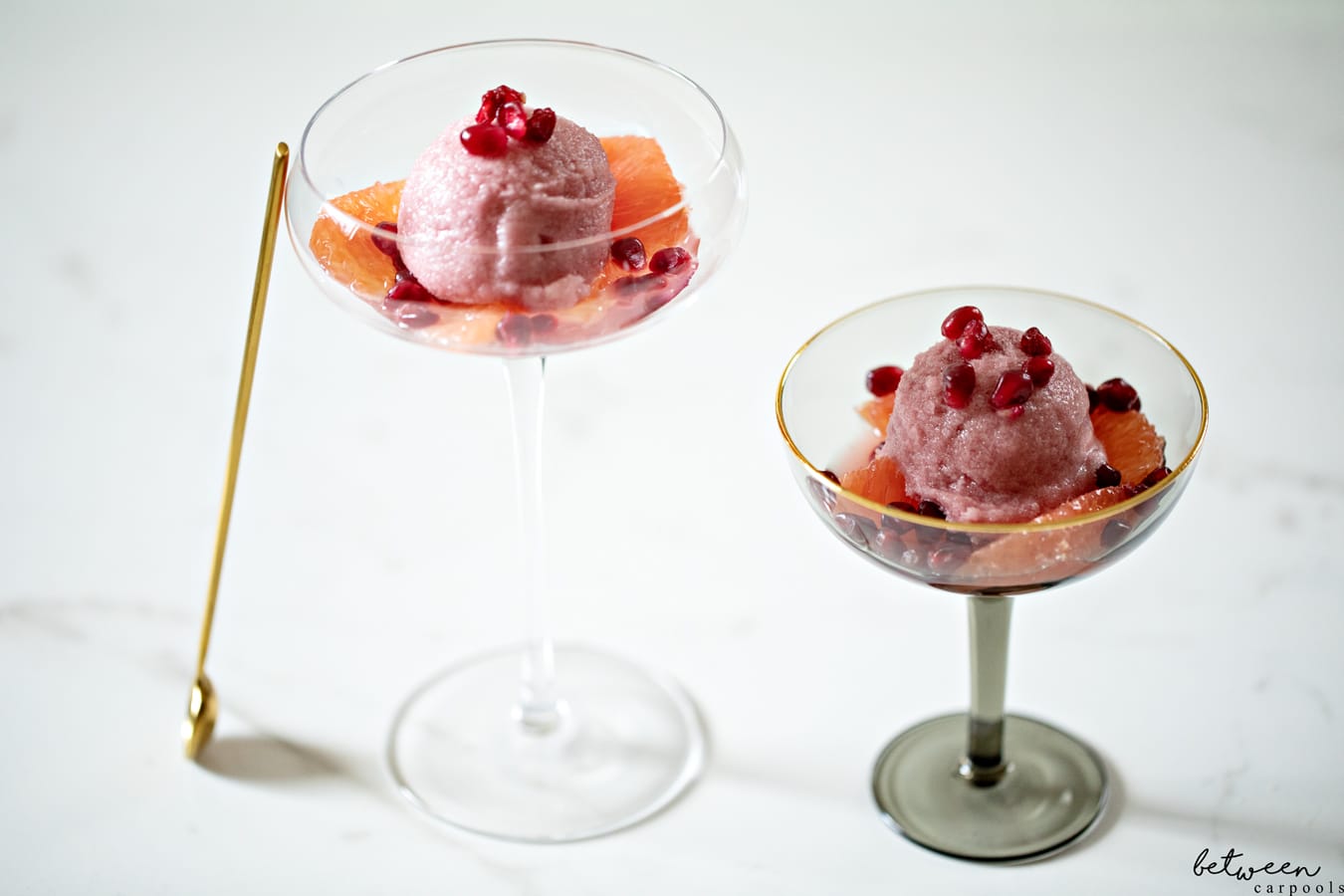 Pesach desserts tend to be high on sugar, nuts, eggs, or…all of the above combined.
Last year, I prepared Chantzy's Grape Juice Sorbet, you know, "for the kids." The freezer was stocked with many self-serve sorbets for everyone to grab and enjoy, and guess what, everyone did. And not just kids. So when my parents came over for a meal, I knew that serving my Triple Layer Chocolate Mousse That Contains 16 Raw Eggs (And hopefully no salmonella) was not something they'd appreciate (especially after that standing rib roast and probably way too many roasted potatoes). But I had nothing else to serve, nothing that was that light type of dessert you'd want after a meal like that.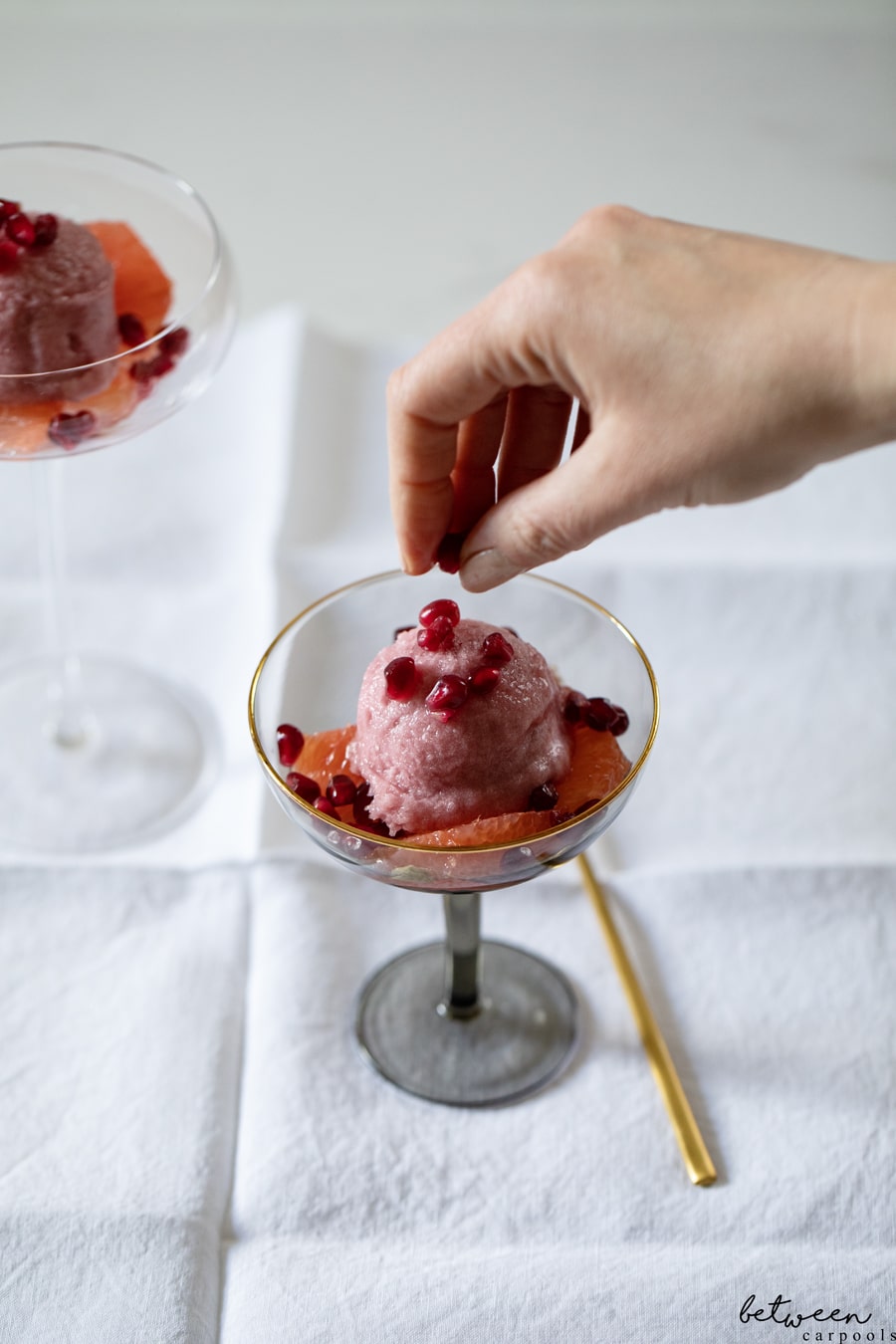 That's when my genius struck (it happens sometimes. Not often, but still, sometimes) and I told myself, "Why not serve the grape sorbets that everyone is obsessed with?????"
A supremed grapefruit and some pomegranate arils was all I needed to dress up what I thought was a kiddie snack.
Sometimes the simplest things are the ones who satisfy the most. Especially on Pesach.
And it goes without saying that you can obviously use any sorbet, not just this particular one, for a refreshing dessert.
You will need:
1 recipe of Grape Juice Sorbet
Grapefruit, preferably supremed
Pomegranate arils (seeds)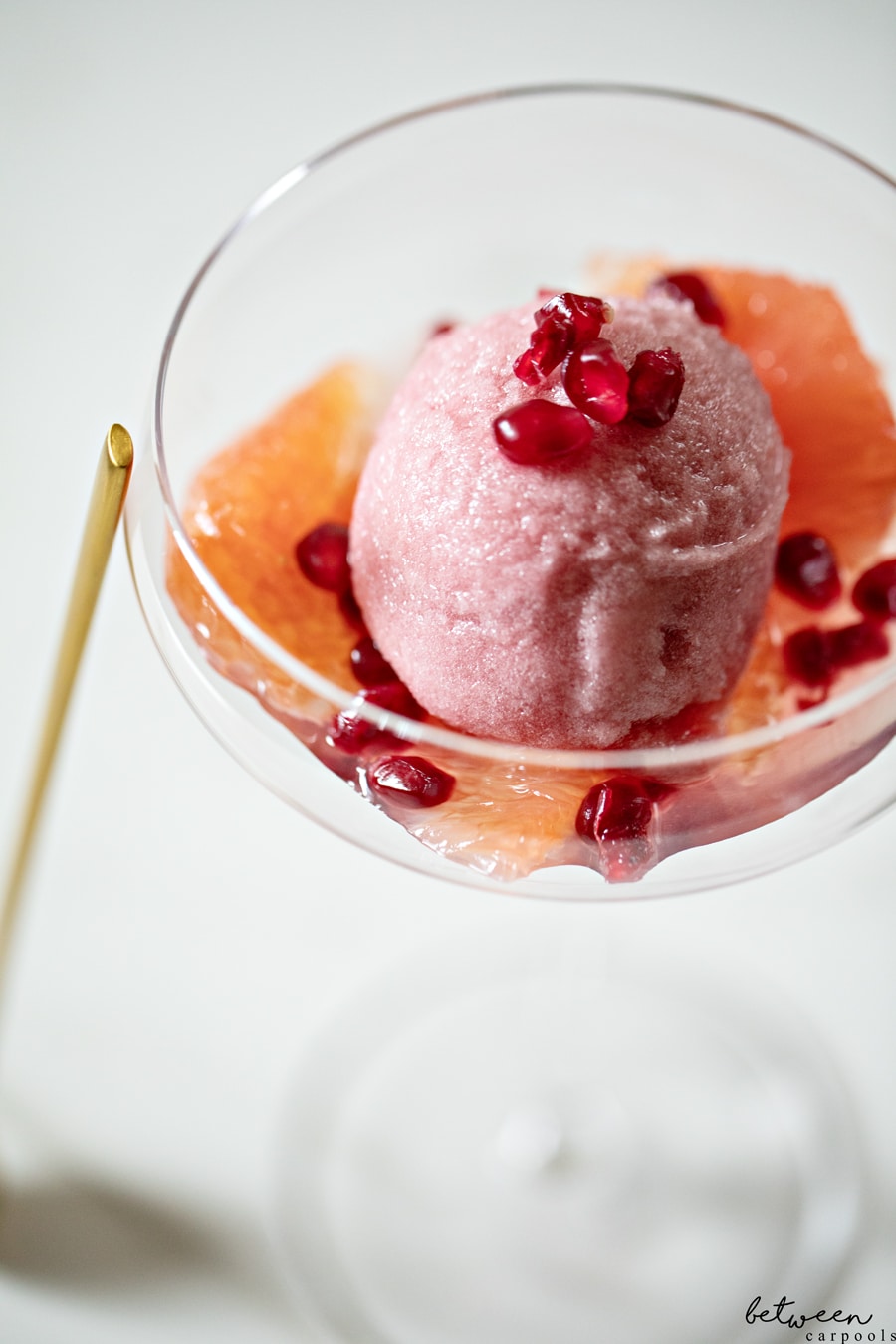 When preparing the sorbet to serve as a dessert I recommend freezing it in a pan for easy scooping, and not in individual containers.
In order to get a nice soft and scoop able consistency you will need to follow the recipe as directed and then process the mix in the food processor one additional time.
To plate the dessert, simply place the grapefruit supreme in the base of your dish, then top with a scoop of sorbet and pomegranate arils.