It's got to get done anyway. The right iron will make the task go super fast.
With two girls in uniforms and one bar mitzvah boy, there is a lot of ironing going on in my house, any given week. Throw in a Rosh Chodesh or some extra guest and you can guarantee that iron will be put to good use.
A few years ago, a friend of mine introduced me to a great steam iron that changed everything.
I mean it.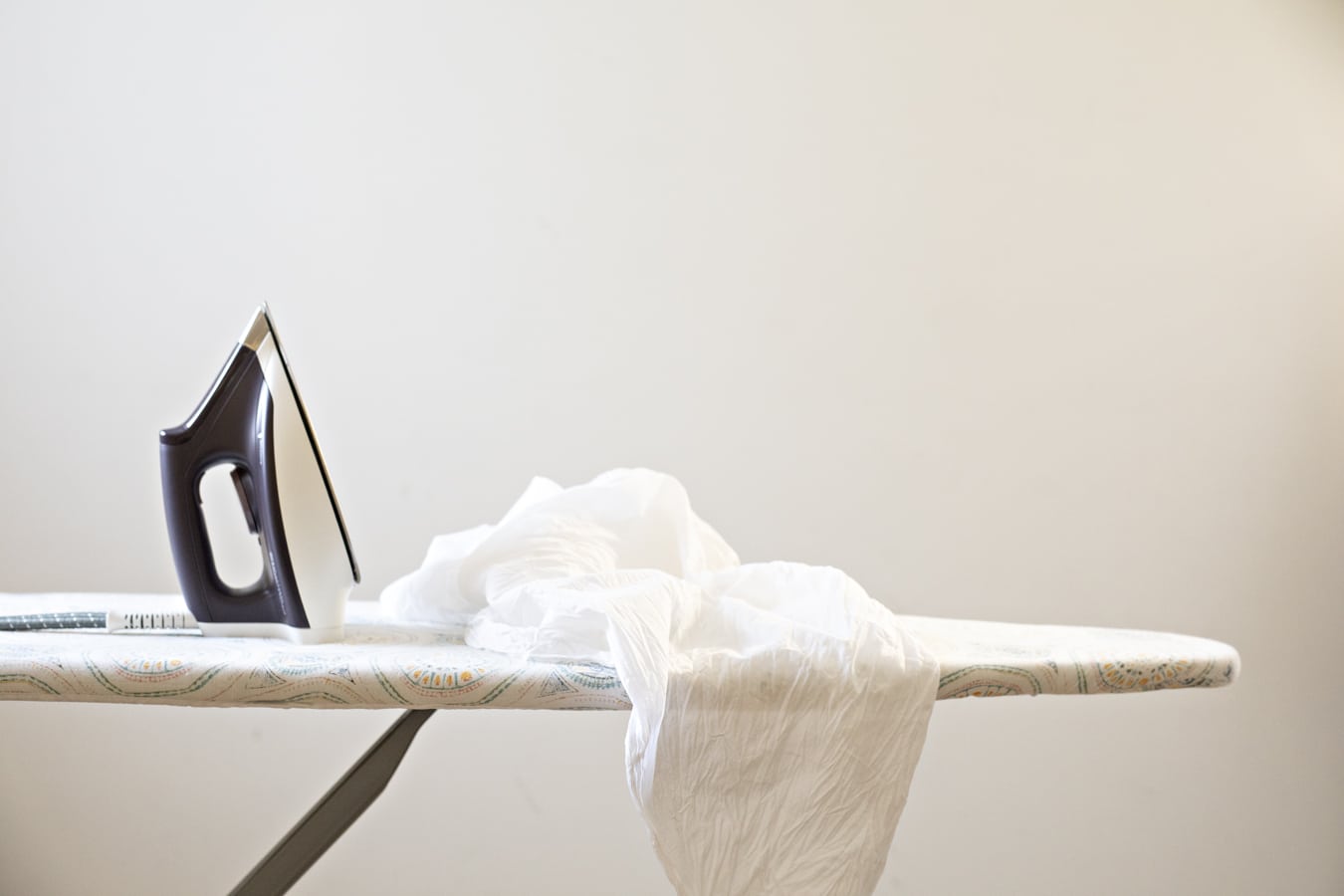 This iron works with the steam coming straight through the cord which supplies a steady stream and strong pressure. You will find yourself using less starch and also, you will never be able to iron with any other basic iron. Sorry. It's just that good.
European linens? Shirts? Linen tablecloths? You need this iron. No need to send anything to the cleaners for that starched look, anymore.
Yes, the price is a bit on the high end, and I myself debated if it was worth the splurge. But, it's been 3 years now and I can assure you, this was money well spent.
As for an ironing table, I like this one and I also have this gadget that helps store the ironing board in a neat way.
Note: it's a good idea to hold on to that receipt. Irons do break (quite easily, I might add. Probably not built to withstand families with many boys and many shirts) and the great thing about Bed Bath & Beyond is that they have good customer service and a no questions asked return policy. Simply bring your iron back to the store with your receipt and you will receive a new one or money back.
I like to add receipts that I want to hold on to, like this one, to my "schedule folder" as discussed in this post.